INTERVIEW WITH CEDRIC GAUTIER, MUAY THAI TRAINER AND OWNER OF ELITE FIGHT CLUB BOXING CAMPS
Temps de lecture :
6
minutes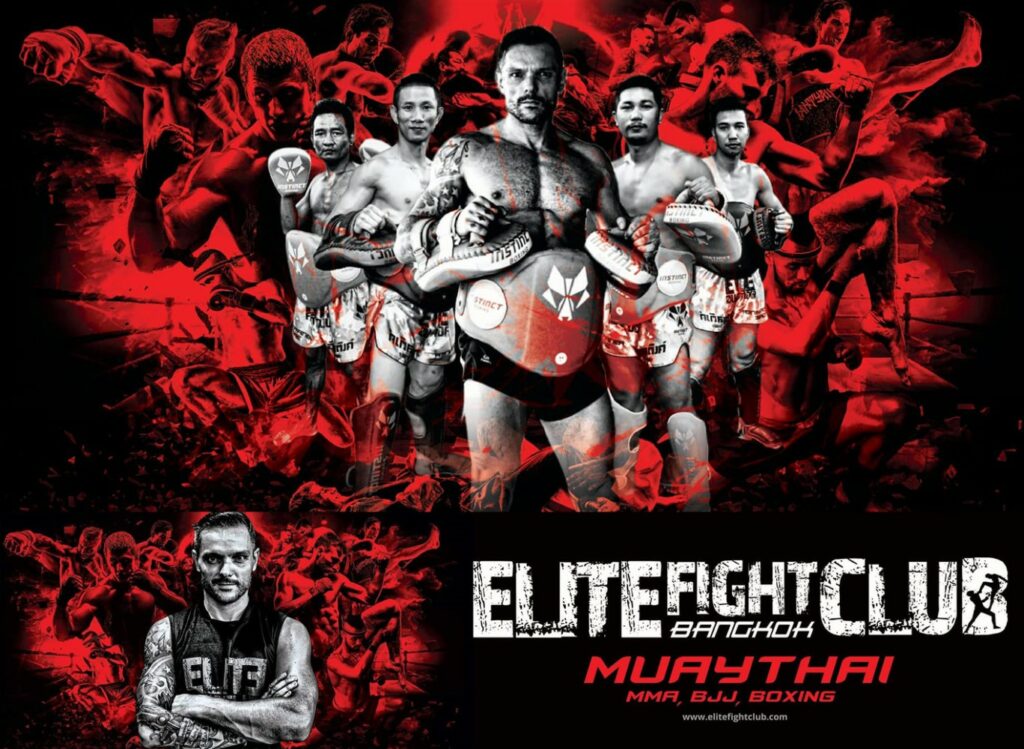 INTERVIEW WITH CEDRIC GAUTIER, MUAY THAI TRAINER AND OWNER OF ELITE FIGHT CLUB BOXING CAMPS BY SERGE TRÉFEU (2022)
Hello Cedric, which region of France are you from?
Hello Serge, I am from Alsace and I spent 18 years in Paris before Thailand
Were you athletic before discovering boxing?
Yes, I have always done a lot of sports, especially high-level skiing when I was young
What was your profession during your years in France?
I was a DJ and a producer, I had two shows on M6 Music TV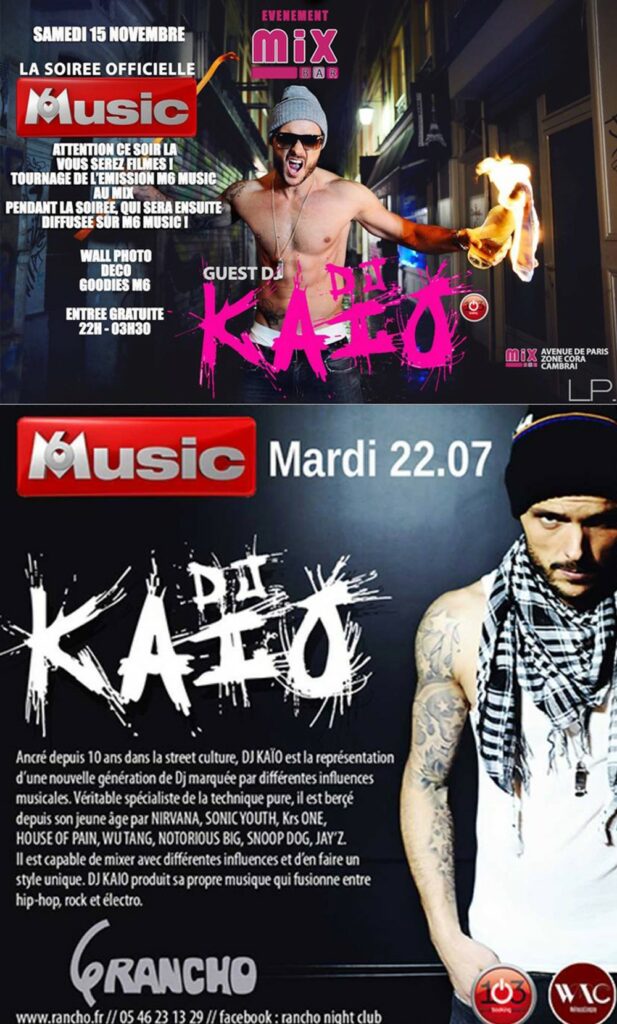 How did you find out about Muay Thai?
I discovered the Muay when I was a kid on TV. At the time, there were occasional fights on TV and I was always fascinated by this sport with the idea of coming to Thailand one day
What gym did you start training at?
I started with Karate when I was a kid. But I stopped after two years because I was the only kid in the gym. Then I did French boxing Savate. I started at Muay Thai when I arrived in Paris. But at the beginning, really at leisure. I trained at the Kayjin Gym, a little at Andre Zeitoun (Zeitoun Gym) and then at Jean-Charles Skarbowsky (Skarbowsky Gym)
What attracted you to this sport?
At first, I'm not sure. Then, when I stopped my career as a DJ to do boxing, it was that, in the sport of boxing, you can't make up a life for yourself, you are immediately brought back to reality. It's not like in music where a lot of people invent lives, whether it's on social media or elsewhere…
You made fights in France?
No, only in Thailand
Did you know the world of French Muay Thai, known champions and trainers?
Yes, but not very well, my real immersion in Muay Thai was done later, in Thailand
What year did you first go to Thailand?
In 2011
Did you train in boxing camps in Thailand?
I trained at the Elite Boxing camp where I met coach Gae and at the Ratachai camp in Phuket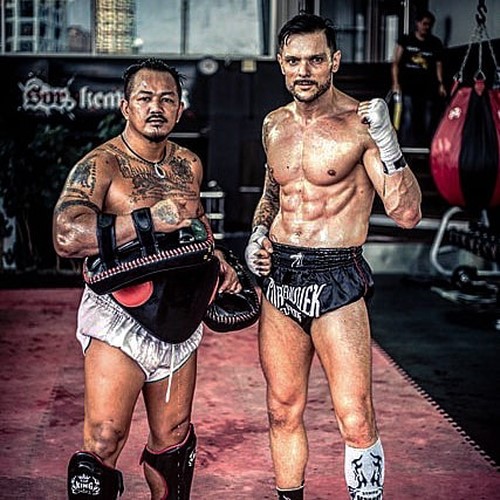 How were your first training sessions in Thailand, how did you feel about the training sessions in France?
At first, I arrived wanting to train quietly, just two or three times a week as in France. And I got caught up in the game by coming twice a day. The main difference is the paos work that we don't have much in France. Also, the intensity of training, especially when arriving at the Elite Boxing camp, there were almost only professional boxers
Did you fight in Bangkok or anywhere else in Thailand?
Yes, in Bangkok and Phuket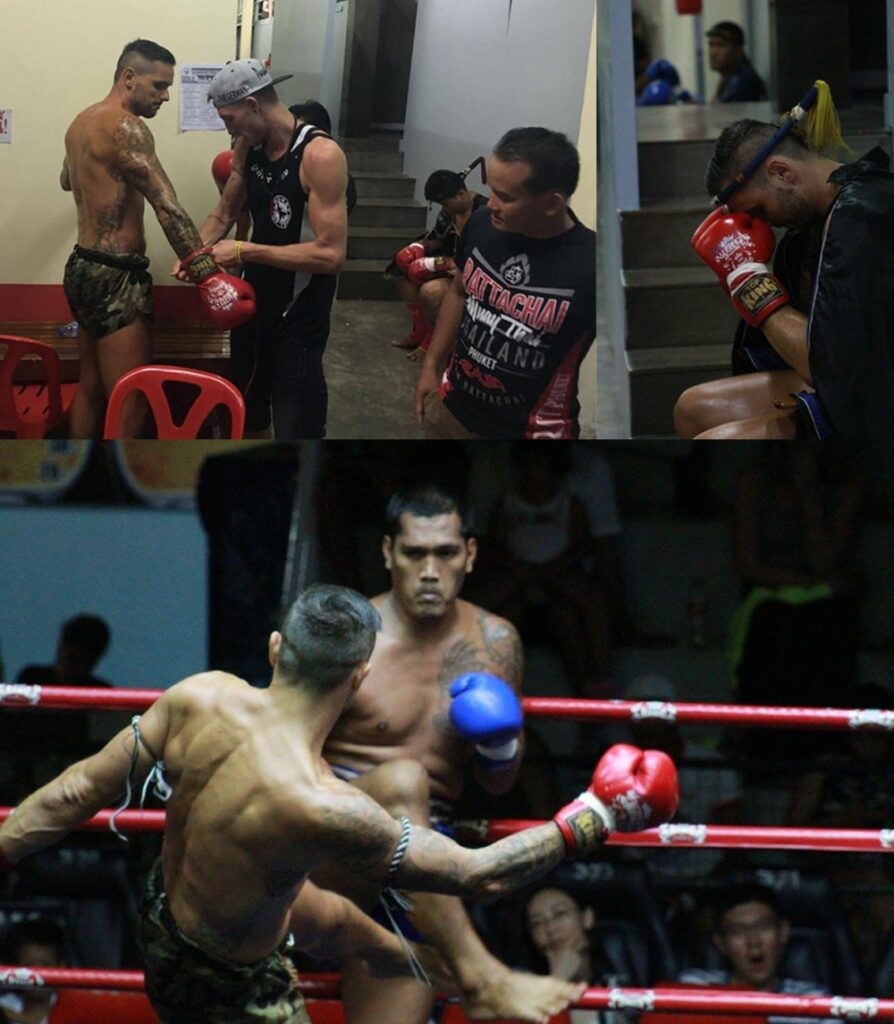 What category did you fight in?
80/84 Kg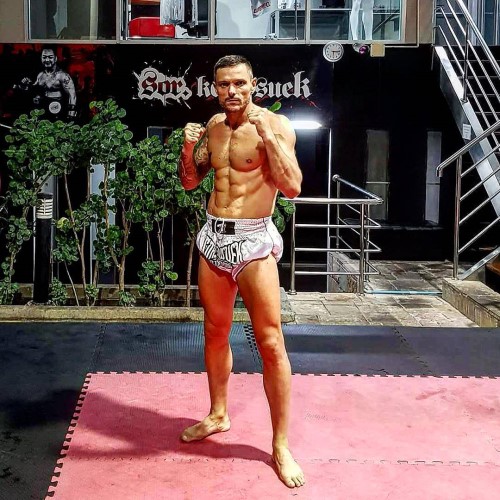 How many fights have you done?
I made seven fights with 4 wins and 3 losses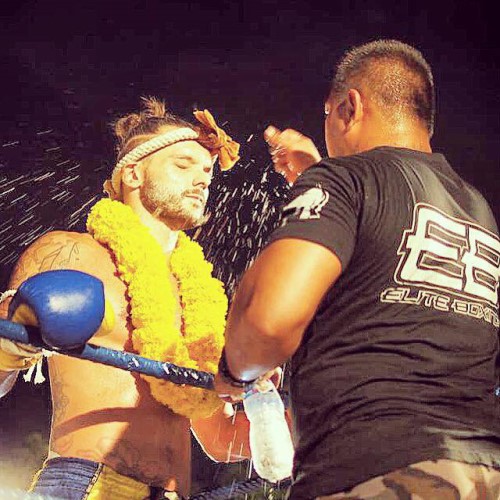 Which technique did you prefer the most in fight?
My strong point was the back leg kick, basic, at the beginning, I had to do this technique for a few months…
What was your hardest fight?
Against a Thai in Phuket, I had a knee problem and he hit me in low kick until the 4th round before my knee dropped. When you get shot, sometimes you become an easy prey…
Your best fighting memory?
When you win it!
Do you have a particular anecdote to tell us that you had a fight or a preparation for a fight?
A fight that I took just a week to prepare and that I didn't really want to do. With my coach Gae, who stood by me for the preparation, it was seven days in hell (Laughter). I lost the match by K.O., without injury, I wasn't in it, like it's useless to force the thing…
What do you think of the Thai fighters?
These are the best. Even though France is a great Nation of Muay Thai. Here it is the national sport and many boxing to eat
What are your favorite Thai champions?
Superlek, Panphayak, Lerdsila, after, of course, Superbon who is a friend I work with
What about foreign champions?
Jean-Charles Skarbowsky, of course! Stephane Nikiema, Antoine and Leo Pinto who really marked Muay Thai in Thailand. After, there are plenty like Youssef Boughanem who also has an incredible career!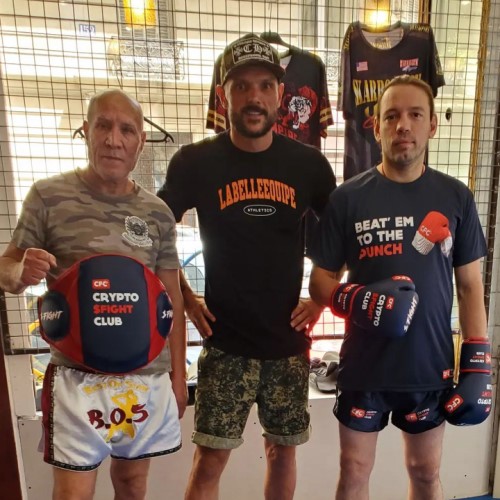 In what year did you become the owner of the Elite Fight Club camp in Bangkok, can you tell us how you had the opportunity to acquire this camp?
This was done towards the end of 2016, in early 2017, the former owner no longer wanted to take care of the camp. He was looking for a buyer who could handle Gae, so the list was small (Laughter). I did it really on a whim, without really thinking, I went on an adventure
Were there any known competitors in this camp?
Yes, we had a lot of people at Elite Fight Club, Ylia Grad, Benz, Leo Monteiro, Berneung, Adaylton Freitas, KonKom etc…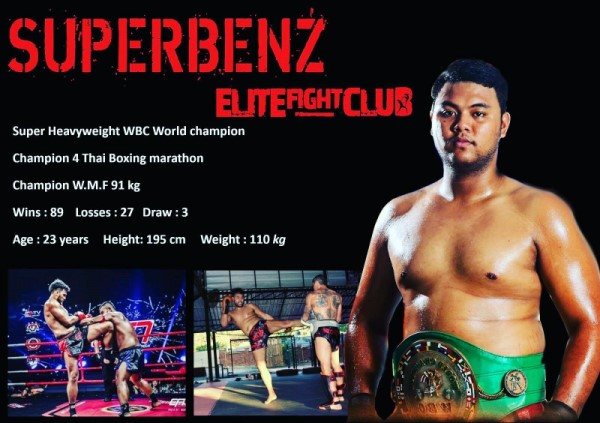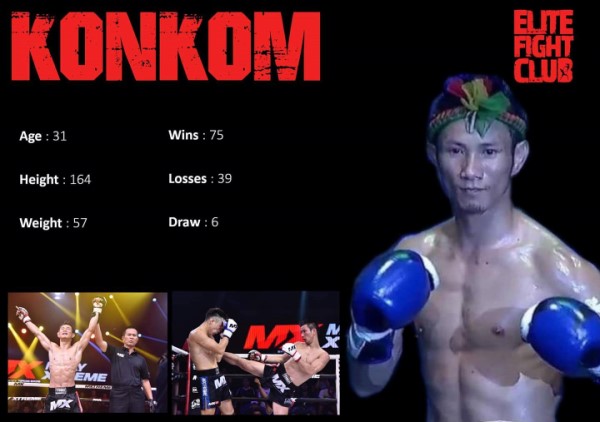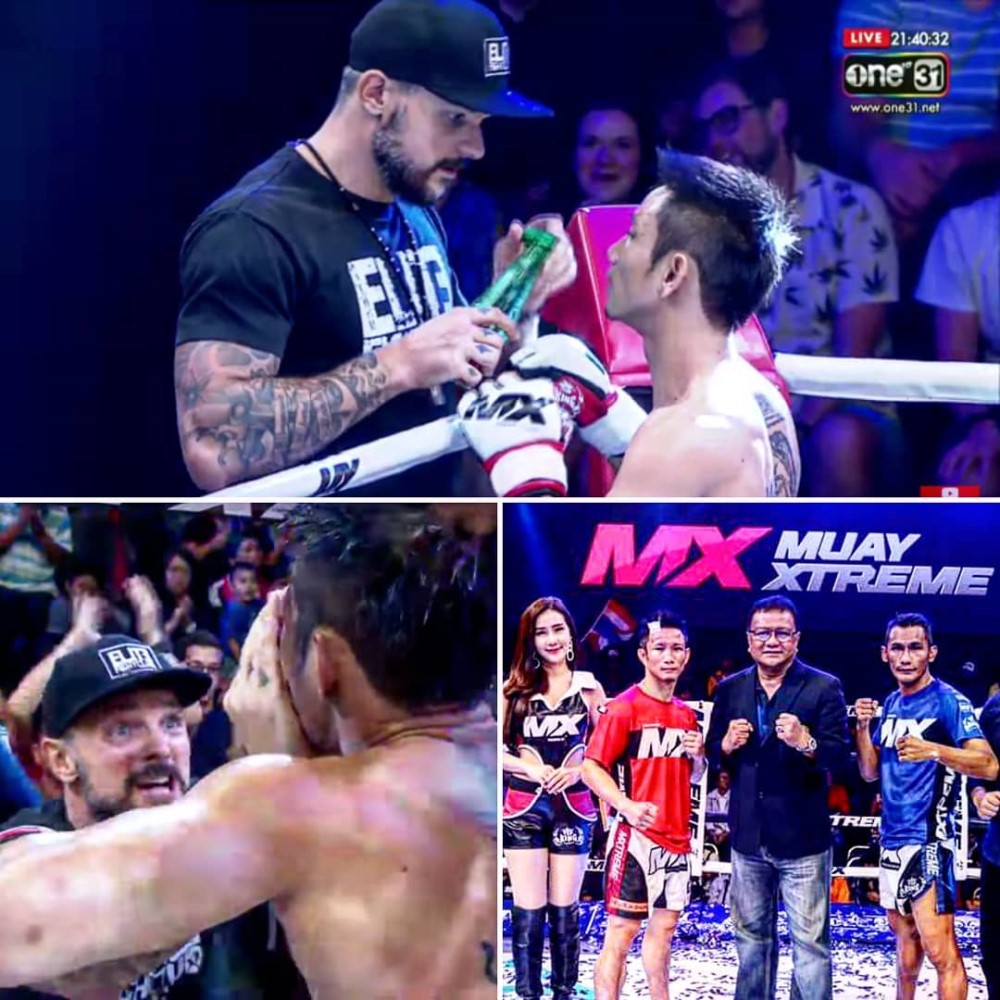 You became a trainer, were you alone to prepare the fighters or were you assisted by other trainers?
No, I have a coaching staff with me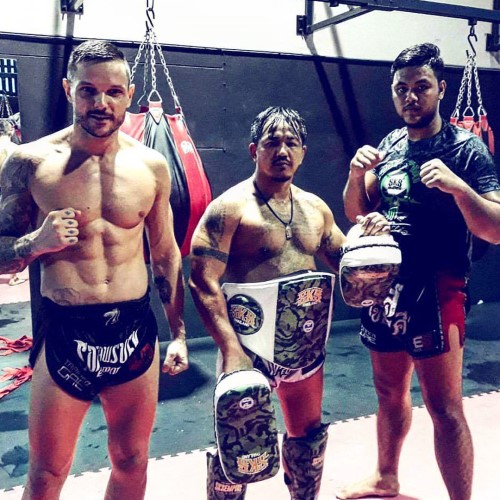 You had to become a manager to get your students to fight, as a foreign manager, was it difficult to join the circuit of professional Thai boxers?
Look, not too much, or I didn't realize it. Ever since I came to Thailand, I've been very good friends with Gae. We were everywhere together and at first he always introduced me as a DJ on TV in France, which I was, so I met a lot of people before I went back to camp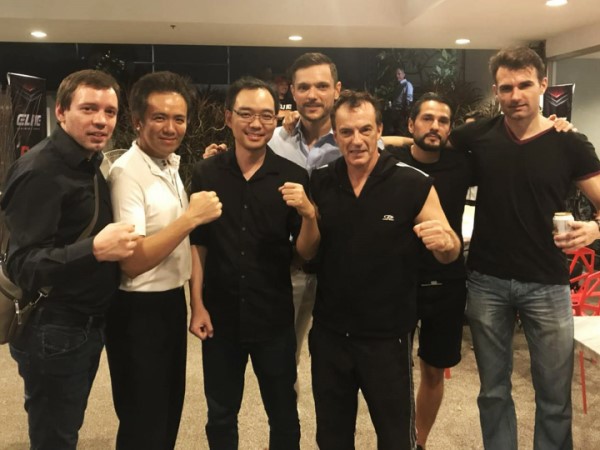 The fighters in your camp fight in every major stadium in Bangkok?
Yes, today I have contacts with all the promoters here
Today, who are the best known fighters representing your camp?
We're restarting the Pro team after the pandemic. I have the little Hakim Kotbi who comes from the Diouka team in France, he is here for a while and we will try to do nice things together. I also have Saw Htoo Aung, who is a 20-year-old world champion in Lethwei and a very promising fighter. Moreover, applications are open to those who think they have what it takes to fight in Thailand!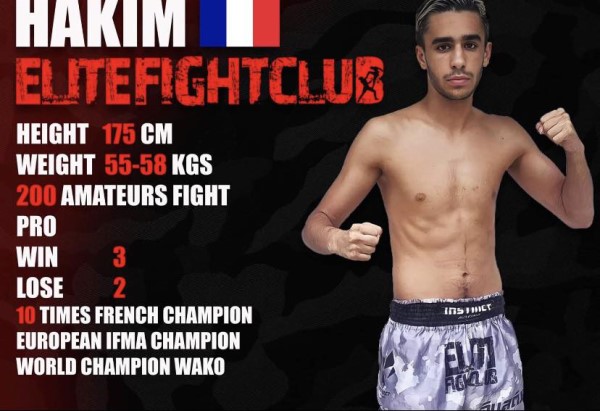 How many coaches do you currently have and what are their specificities?
Between Bangkok and Hua Hin, I have about ten coaches, I try to have different profiles, each with their own strength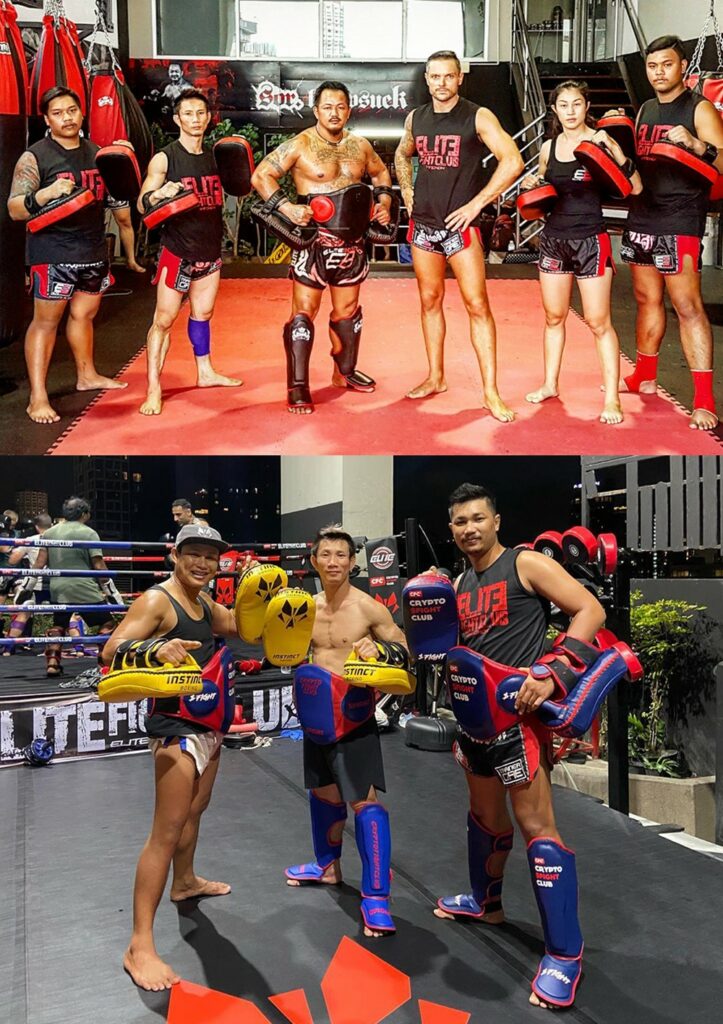 Do many foreigners come to train at your camp?
Yes, the clientele is mostly foreign. But we also have Thai people
What additional particularity do you offer to foreigners who want to come to train in your camp compared to other Thai camps?
It's the technique, the basics, you learn to walk before you run, you're not there to beat the kids up and make them think they're hitting hard. I learned about it late and I started over from the beginning in Thailand. For months, Gae only made me do low kicks back leg, I made thousands
Do you have a lot of female boxers training at Elite Fight Club?
Yes, women are more and more interested in boxing whether in spare-time or in fight
Most foreigners who come to train at your camp are competitors?
We have all levels
What is the biggest difficulty for a foreigner to manage a boxing camp in Thailand?
Whether it is a boxing camp or any other business, you are faced with cultural differences that you must learn to manage…
You opened another Elite Fight Club camp in the Hua Hin area of the south of the country, can you tell us about it?
In Hua Hin, it is a camp with a small resort. We also have our own stadium. We will start fighting at the beginning of the tourist season. Hua Hin is the top, the sun, the sea, it's quiet, perfect for training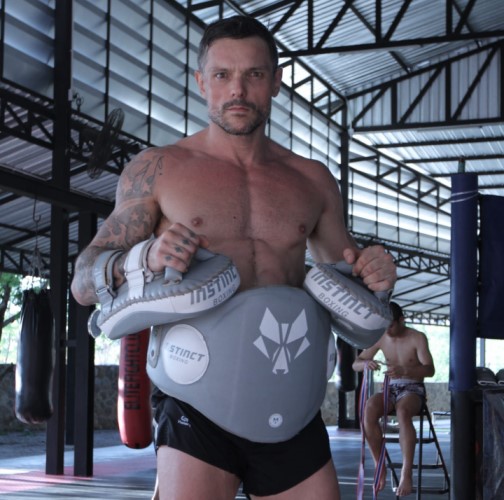 Are you going to open other Elite Fight Club camps in the country?
I have something in mind but it's a little early to talk about it, if it happens you will hear about it soon
During the Covid period in Thailand, it was very difficult for many boxing camps, how was this complicated period for your business?
It was very complicated, at one point I thought I was going to lose everything. In Thailand, we have no help. I put everything I had to save the camps. Fortunately, we got to the end because I was at the end…
In France, Covid has also hurt the organizers of boxing shows, what do you think about the current state of Muay Thai in France?
It doesn't look too bad to me, the practice is democratizing, the gyms are full, it's great. Now it's time to come to the Elite Fight Club camps!
Do you follow Muay Thai news in France?
Yes, inevitably as a Frenchman I have to keep an eye on it. Fortunately, there is siamfightmag!
What do you like the most in Thailand?
The energy of this country is difficult to explain but it was obvious for me to come and live here
Don't you miss France?
A little bit, of course
Do you often go back to France?
I try to go back once a year
Are you married to a Thai woman?
No, my girlfriend is Czech
Do you see yourself ending your days in the land of Muay Thai?
Why not or between France and Thailand. But I can never completely leave Thailand
Do you want to add something?
I think I said it all. Thank you for this interview!
Thank you for this interview and Chook Dee for your future projects!
The Elite Fight Club has been in existence since 2010. It is a very well laid out boxing camp, he located in the center of Bangkok, on the 10th floor of a high-end condo complex that overlooks the chic neighborhoods of Thonglor and Phrom Pong of Sukhumvit Road. The camp is equipped with modern facilities and has experienced professional coaches. The complex also includes weight rooms, fitness rooms, hammams, jacuzzis and a beautiful swimming pool.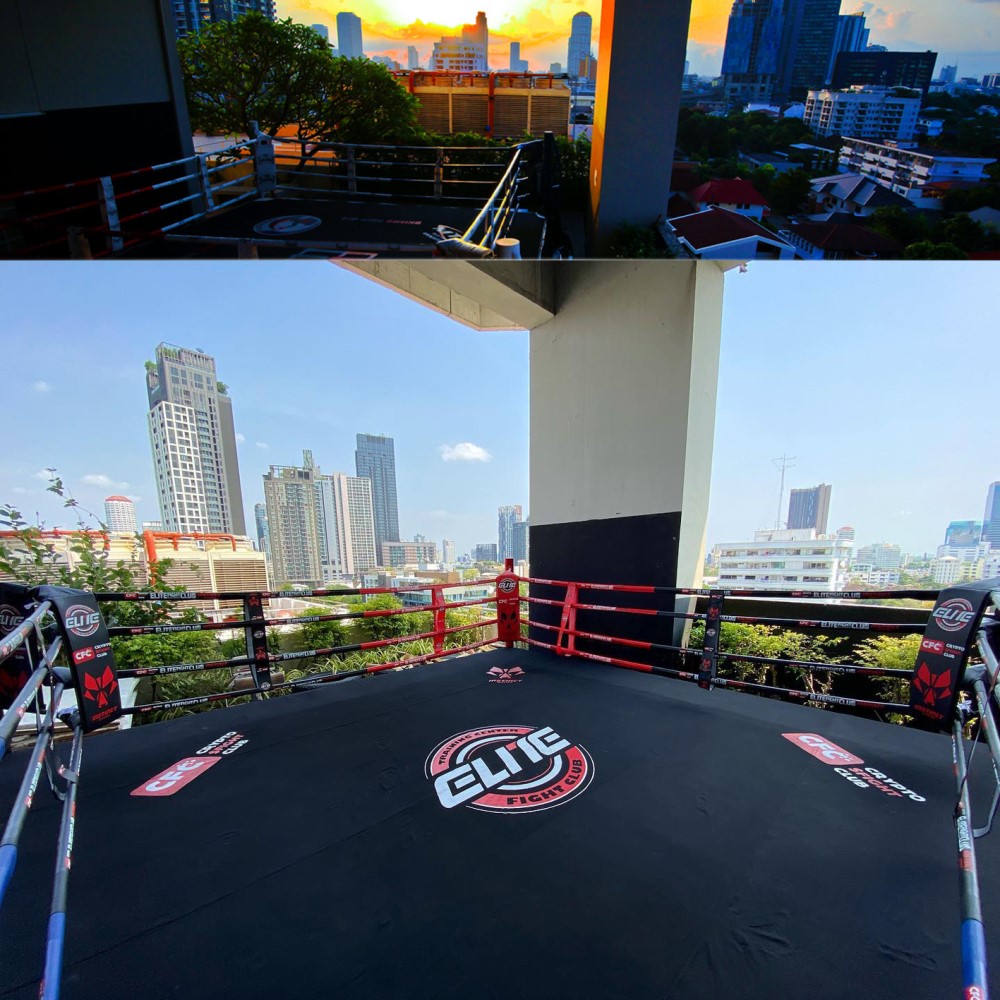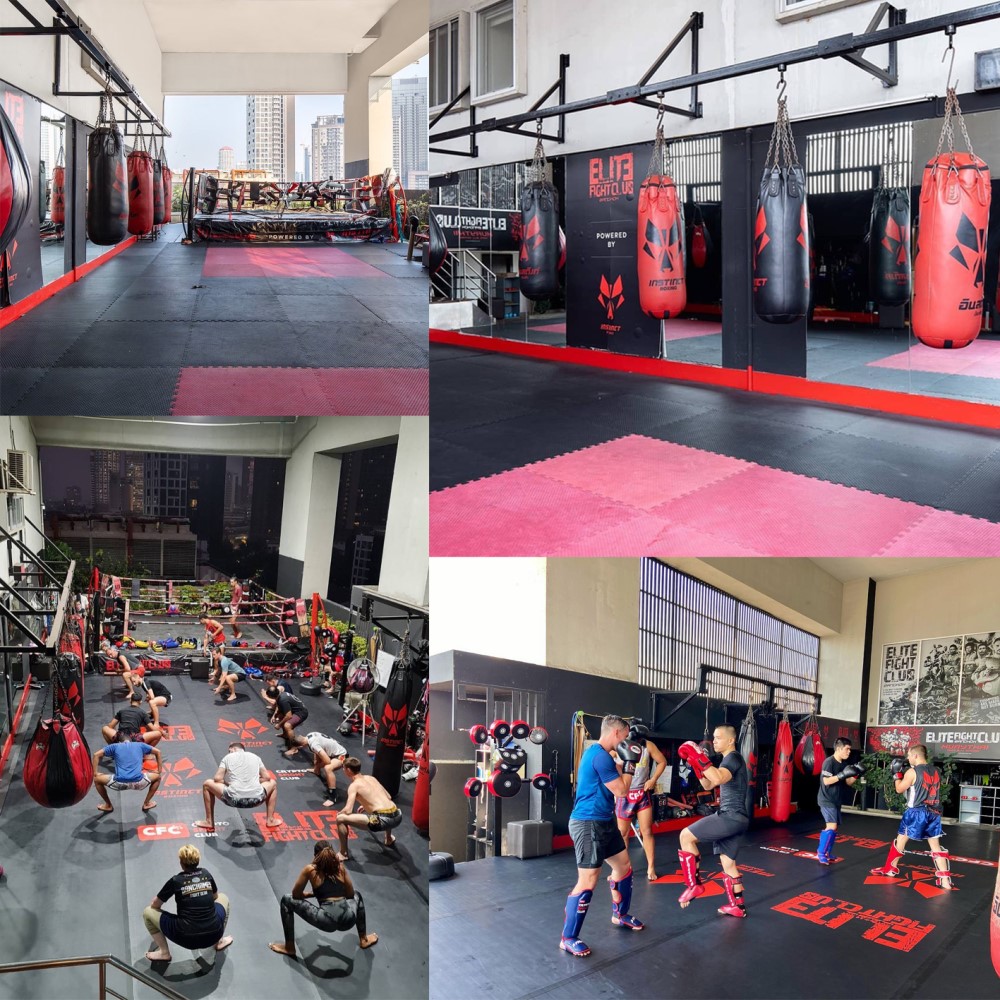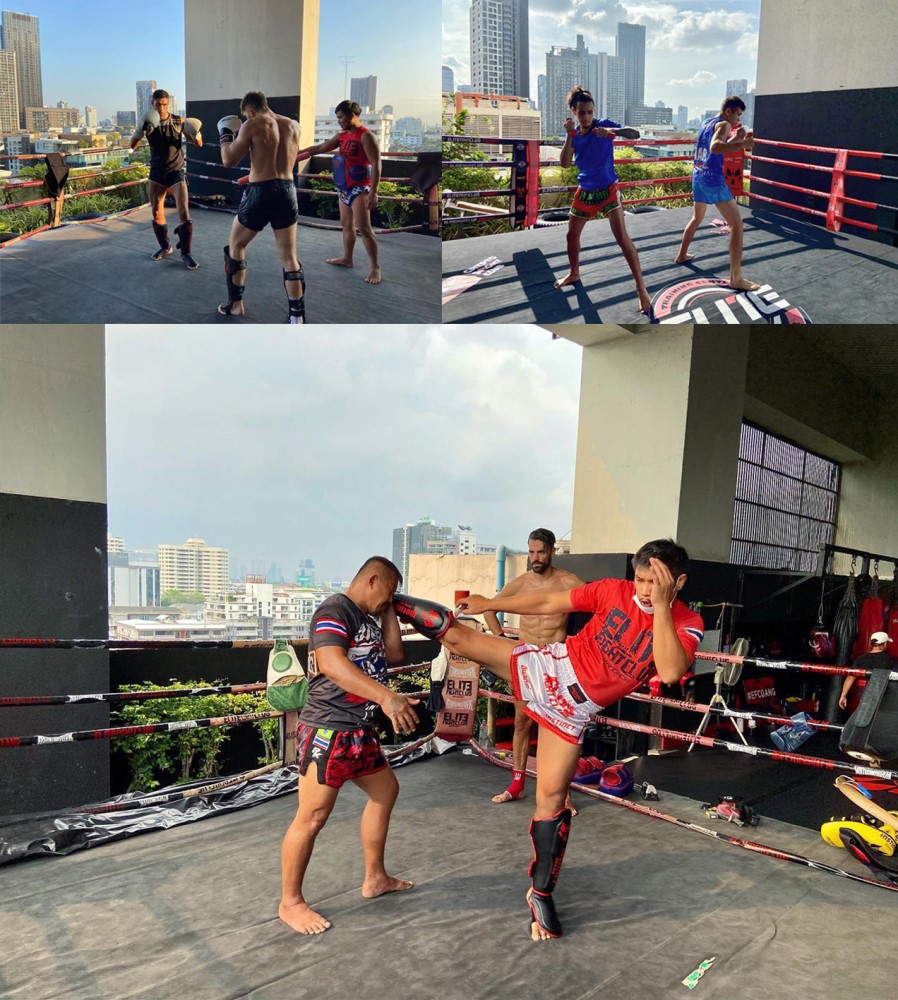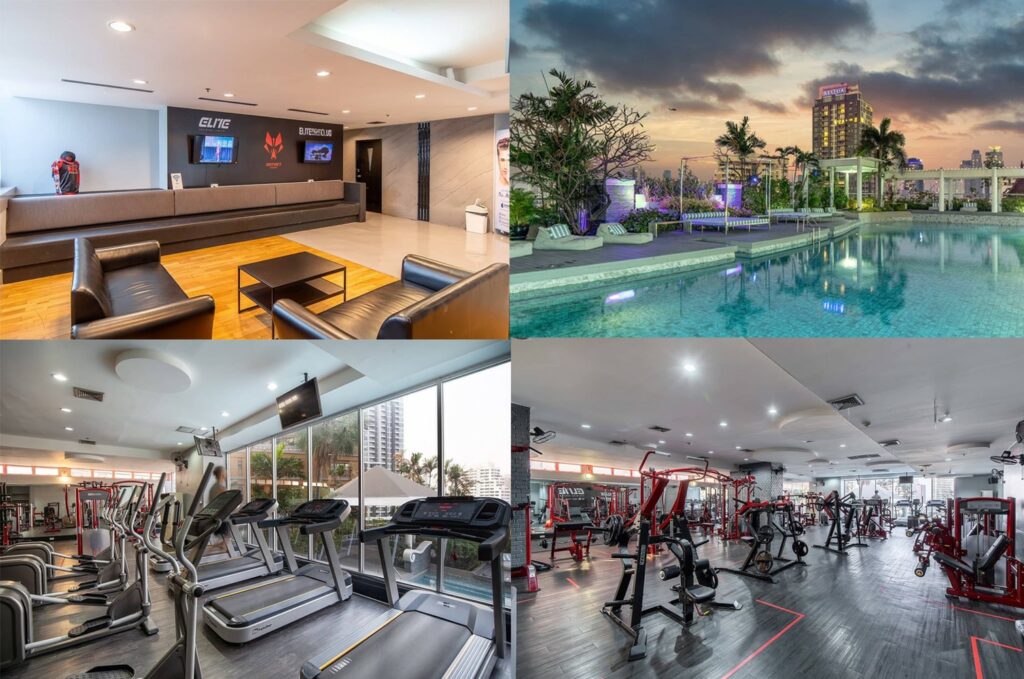 The Elite Fight Club Hua Hin camp is located in the seaside resort of Hua Hin 200 km south of Bangkok. It's a luxurious camp with a swimming pool, a restaurant and a splendid resort. The camp is surrounded by nature, close to the sea and an elephant reserve. The complex also contains a private stadium!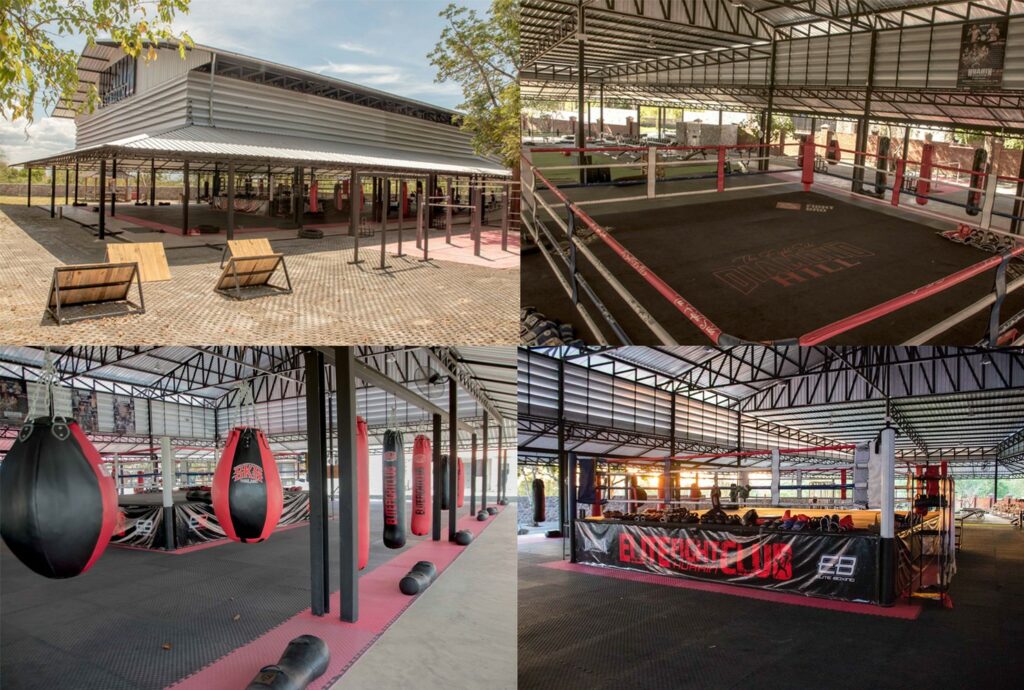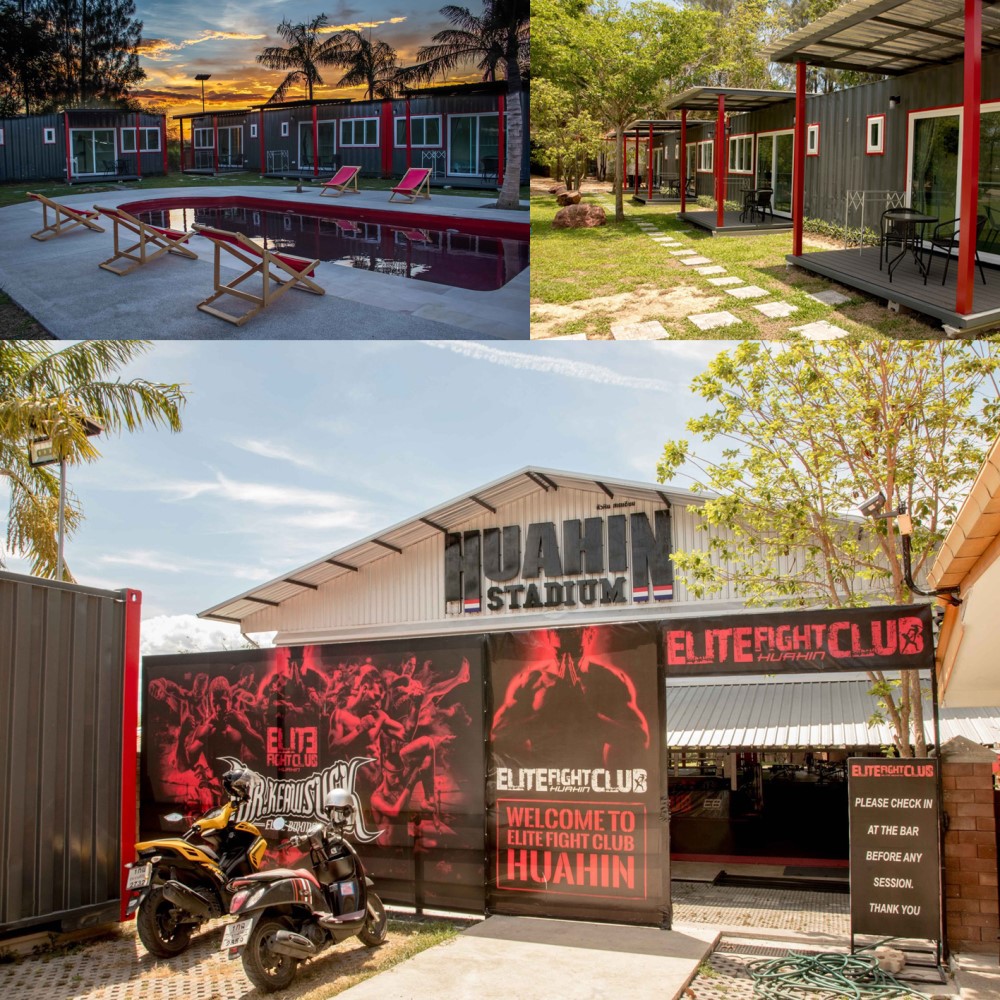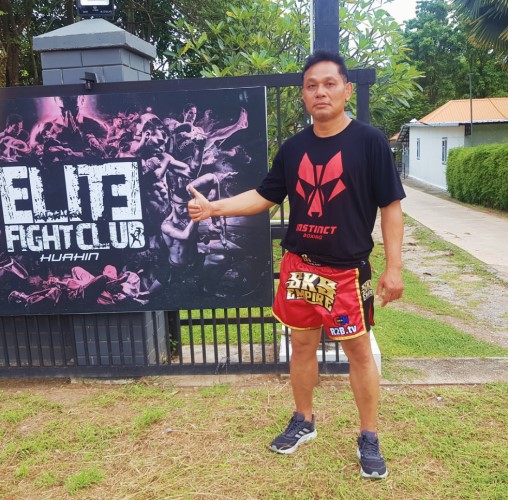 Ajahn Gae Sor Keawsuek (Suthat Muangmun) is one of the most popular coaches on the Thai circuit. This experienced coach has long been the head coach of the Bangkok Elite Fight Club. He has coached at the Elite Fight Club since 2011. Today, Ajahn Gae is associated with Cedric Gautier and personally takes care of the preparation of the stars of the One Championship Superbon Banchamek (World Champion One Championship Kick Boxing, Thailand champion, winner of the Kunlun Fight tournament).
Many great Thai champions have moved to paos with Ajahn Gae like Nonsai Sor Sanyakorn, Changpuek Sor Keawsuek, Super Benz, Superbon Banchamek, as well as foreign champions such as Ramazan Ramazanov, Dzhabar Askerov and many more.
During his fighting career, Gae Sor Keawsuek was nicknamed «Chang Nga» (Elephant Defense) because he was a powerful boxer with a formidable punch. Gae fought for two years at Bangkok's famous Wor Worapon Gym. He trained, at the time, with the stars of the camp such as Payrot Wor Worapon (Lumpinee Champion), Rattanachai Wor Worapon (Lumpinee Champion), Singsamphan Wor Worapon (Lumpinee Champion), Singthong Wor Worapon (Radja Champion). A serious injury during a match at Radja stadium unfortunately ended Gae's career. He couldn't get the chance to fight for a big stadium title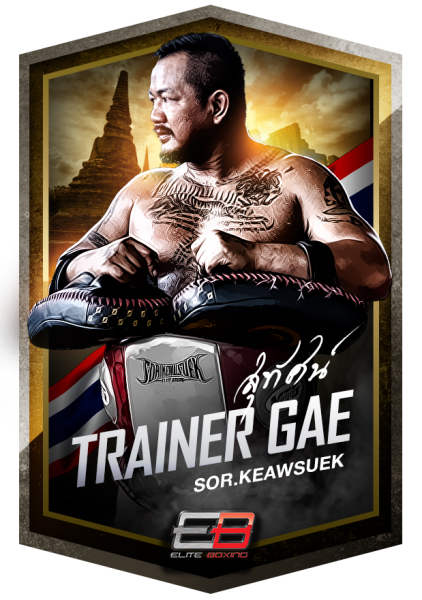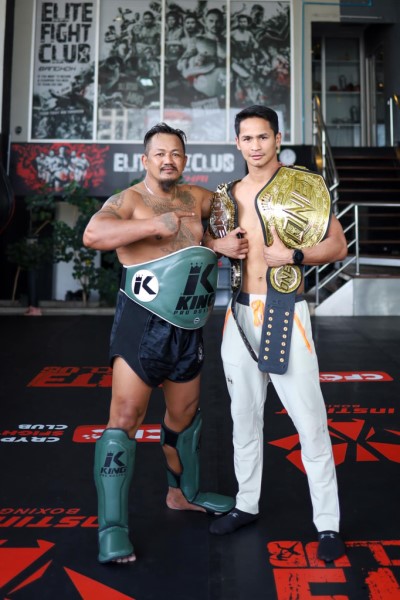 Elite Fight Club Website: