Temps de lecture :
7
minutes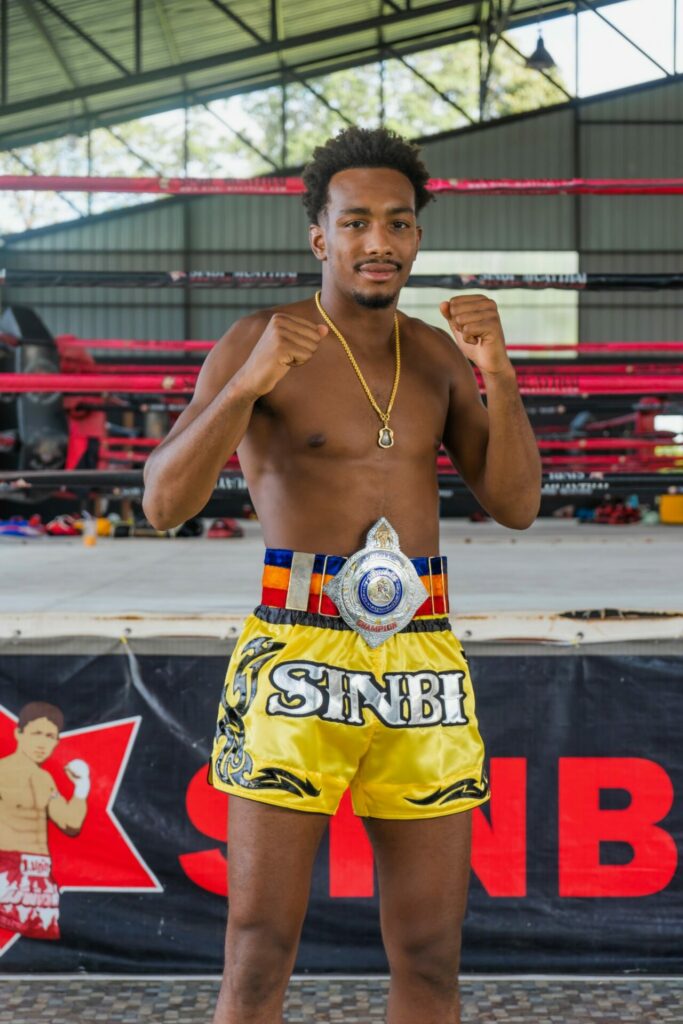 INTERVIEW WITH DANI RODRIGUEZ
By Serge TREFEU (2023)

SERGE TREFEU: Hello Dani, thank you for accepting this interview for siamfightmag, what city were you born and raised in?
DANI RODRIGUEZ: I was born and raised in Zürich Switzerland
How old are you ?
I will be 25 years old on June 30
You did other sports before doing boxing?
Of course, I played football/basketball and all kinds of other sportgames with my friends for fun. But the Muay Thai was the first thing I signed up and trained for
You have brothers and sisters who practice boxing too?
None of my siblings is into martial arts
How did you discover boxing?
I always liked the art of fighting and watched all kind of series and movies about martial arts. I'm lucky I had a school friend who was into Muay Thai when we were 14-15 years old, he convinced me to try this sport
You began immediately by Muay Thai?
Yes!
In which gym you started Muay Thai, were there known boxers in this gym?
I started Muay Thai in the renowed Dado Gym, by that time, they had a few fighters that were well known in the Muay Thai scene around switzerland
Who was your first coach?
Leonardo Irmici known as « Dado »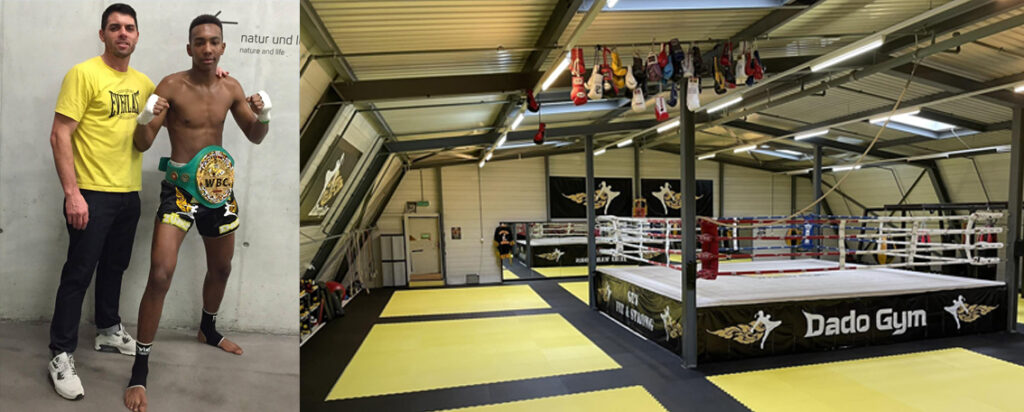 There were many Muay Thai gyms in your district?
Only 2-3 real Muay Thai gyms in the city
In Switzerland, is Muay Thai well developed, are there many shows organized?
Theres not a lot gyms that teach pure Muay Thai. But the swiss Muay Thai league is bringing structure to the sport in our country since it was founded a few years ago. Now, you can fight every month in Switzerland
At what age did you make your first fight?
I was 15 years old when I had my first fight
Are there Swiss champions who inspired you at the beginning of your career or foreign champions, or Thais?
There was one fighter from my gym that inspired me the most his name was « Justin Tookey ». I went to almost all of his fights. He was an upcoming middleweight star by the time I started. I learned so much from him!
At what age did you first come to Thailand and in which camp did you train?
In January 2019. Was the first time I traveled to thailand. I was 20 years old by that time. I went to the Sid Chef Boontham Gym in Bangkok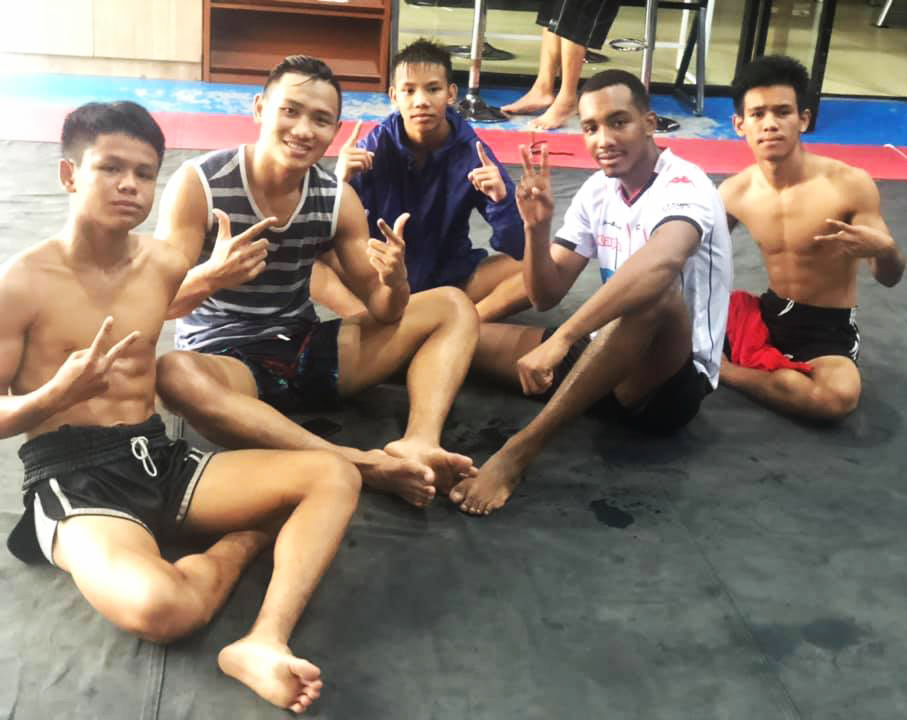 What champions were there in this camp?
I trained with Panpayak Sid Chef Boontham, Khunsuek Sid Chef Boontham and Phetubon Sid Chef Boontham, they were all champions of the Radja stadium at one time
You slept in the camp with the Thai boxers?
I had my own room in the gym. But yes, I lived under the same roof with them, we ate, lived and trained together
What were the differences between your training in Switzerland and Thailand, was it harder in Thailand or the same as in Switzerland?
The biggest difference was the running and the volume of training. The first time they told me to do 300 knees, I thought theyre crazy. We trained hard at home. But in Thailand I went over my limit a few times and that made me stronger…
How was your first training in the camp and your relationship with the Thai boxers?
The first training was like in a movie I came in and everybody wanted to know what I'm capable. So, they put me together with the strongest guy and we made a sparring. After one round, all the fighters were super hyped around the ring. I guess they got excited because the guy didn't went easy on me and I stood my ground. After that, I earned my respect from everybody and were still friends
How many times have you fought for this gym?
I fought 3 fights for this gym all at the Rajadamnern stadium of Bangkok
You were in other camps of boxing in Thailand?
I also trained in the Petchyindee camp by the end of 2019
Which camp are you training today?
Right now I'm training in Phuket in the Sinbi Muay Thai camp. Me and my coach choose this gym because he knows the owner very well. They trained together, more than 24 years ago when they were still active fighters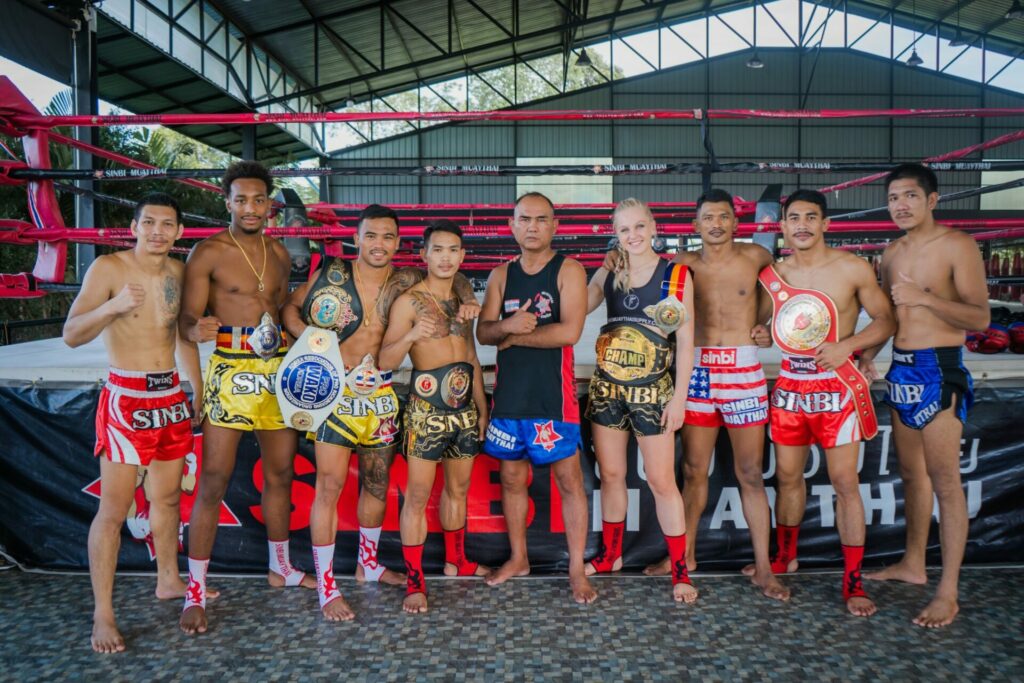 Who are your sparring partners?
At the moment, I have no fixed sparring partners. I really need a few people to regularly spar with…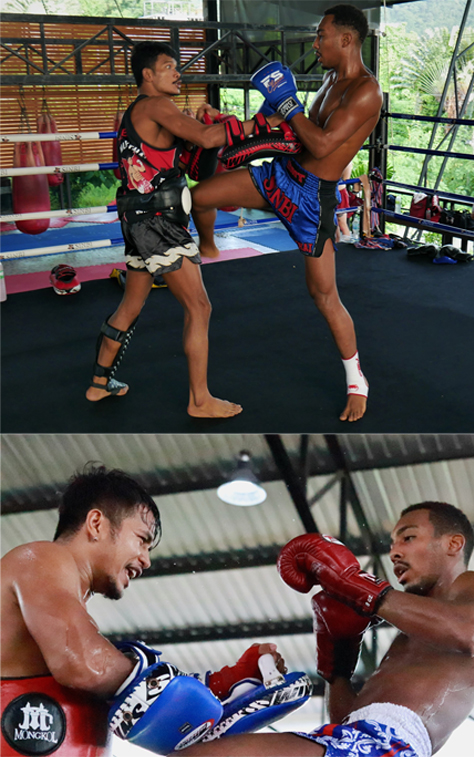 How long have you been in Thailand?
In total about 17 months in Thailand from 2019 till 2023
Do you manage to live properly thanks to the salary of your sport?
Now, due to my archievments of 2022, I'm getting there
So far, how many fights have you fought, how many victories and defeats?
I have 39 fights and never lost one!
How many fights did you fight in Thailand?
I did 12 fights in Thailand
How many fights did you have at the Radja stadium?
All my fights in Thailand were at the Raja stadium, so 12 fights
You never fought in the stadiums of Lumpinee, Omnoi and TV7?
No never. But would be an honor to do so…
What promoter are you fighting for?
Sor Sommai (Mr. Sommai Sakulmetta, owner of Sor Sommai Gym and promoter in Radja) gave me the opportunity to fight on his shows at Rajadamnern stadium
On June 1, 2022, you met Thai Saenpon Petchphachara for the 154 lbs Radja Stadium title and won this belt, I think it's a great pride for you to have won this prestigious title in Thailand?
Yes, it's a huge pride!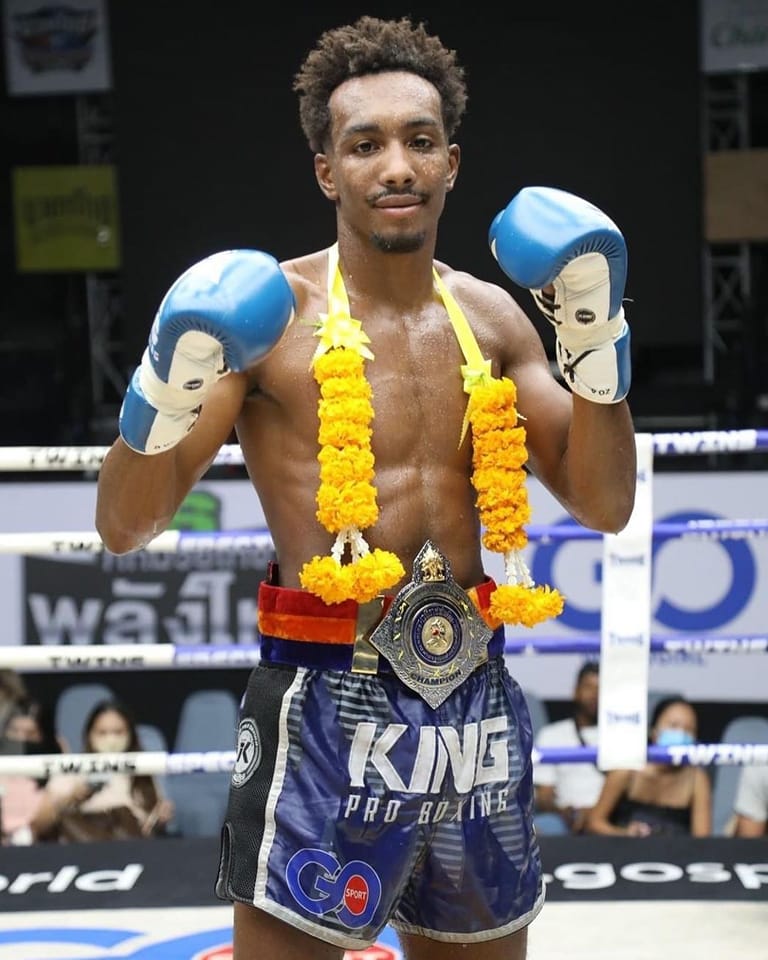 Do you know when you will defend your Radja belt and against whom?
I don't know yet. The Rajadamnern stadium booked me to fight on the tournament RWS one more time. So, I will be defending my RWS belt first
You became the third European and the 11th foreigners to have won this mythical belt of the Radja stadium, you are aware that you entered the history of Muay Thai with this beautiful performance?
Yes, I'm realy proud of myself because of this. But let me tell you this is only the beginning, I can improve myself so much more!
On December 23, 2022, you achieved another feat by winning the 154 lbs RWS special tournament at Radja Stadium by defeating the terrible champion Yodwicha Por Boonsit, what do you remember about this memorable match?
I remember it was a hard fight. I gained a lot of experience. I was expecting an all out war but when I saw that he was retreating and collecting points, I found myself in a situation I've never been in before and grow during the fight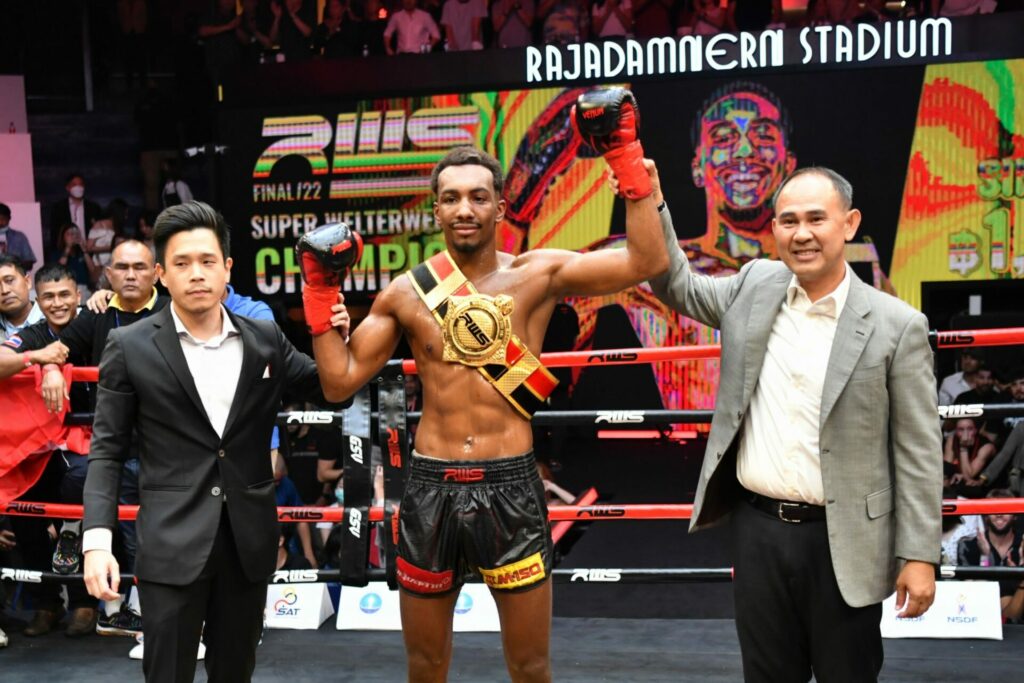 What do you think of your opponent Yodwicha Por Boonsit?
I really think he is a good guy. He archived a lot in his career. I had people telling me that I was lucky hes not the old Yodwicha anymore. I would have loved to fight him in his prime…
Do you wish one day to also have the opportunity to fight for a belt of another great stadium in Bangkok, the Lumpinee, Omnoi or TV7?
Yes, of course. But right now I'm out to build up a live after my career. I fought a lot of hard fights for small paychecks and it's always the question is it worth it?
What do you think of Thai fighters?
I respect every single one of them. They don't do mMuay Thai like we do because of pleasure. They mostly do it because they want to provide for their families…
Who are the best fighters in your category for you today?
Right now, I think it's Yodwicha, Tawanchai, Petchmorakot, Chingiz Allazov
Would you rather face Thai fighters or foreign fighters?
I dont pick opponents, I will fight whoever they put in front of me. For me, there is no who would I rather fight
Is there a particular opponent you'd like to confront?
Everyone with a big shiny belt on 154 lbs is on my radar
On Saturday 15 April 2023, Iranian champion Sajad Sattari won the Radja belt in 147 lbs against Thai Yodkhunpon, the category just below yours, Do you think that today foreign fighters can beat Thai champions more easily than in the 1990s and 2000s?
I think that techniques developed a lot and that with determination and the right training it's possible to beat everybody don't matter wich era they from, it's sad that we will mever know…
What are the techniques you like to do in the ring?
Elbows punches and my left kick are my favorites
Do you have a nickname for a fighter in Thailand?
Not yet…
Would you like to fight in the One Championship?
If I get the opportunity and nothing else is in the way I would be happy to fight there
What do you think of the Muay Thai fights in three rounds with MMA gloves?
I really want to try it, I want to know how it feels
Are you interested in Thai culture?
Yes of course, I've visited many provinces in northern and south thailand
What do you like most in Thailand after Muay Thai?
I would like to travel trough thailand and see all of it
Do you know any French champions from now and the old generation?
Yes, I know Danny Bill, for me he is one of the greatest!
What is your best boxing memory so far?
The best boxing memory of mine was when I won the RWS tournament belt. The joy I had after the fight was unbelievable. I suffered so much only for this moment so it made the joy even bigger
And the worst?
The worst one was in december 2021. I had my last fight before I went to thailand and my opponent pulled out the day before. I really prepared hard, they managed to get another opponent but it wasnt the same, I was prepared to fight a super strong guy that will make me feel uncomfotable and got an average guy who went down in 40 seconds…
Your hardest fight of your career?
My hardest fight was with yodwicha, the two fights against him. He is hard to hit and hits hard as well it's hard to break his will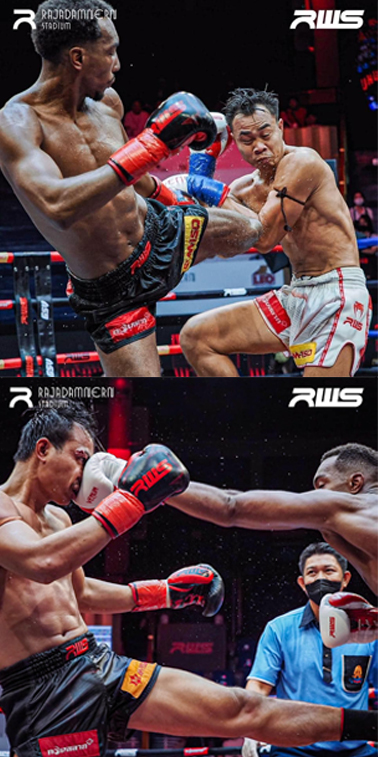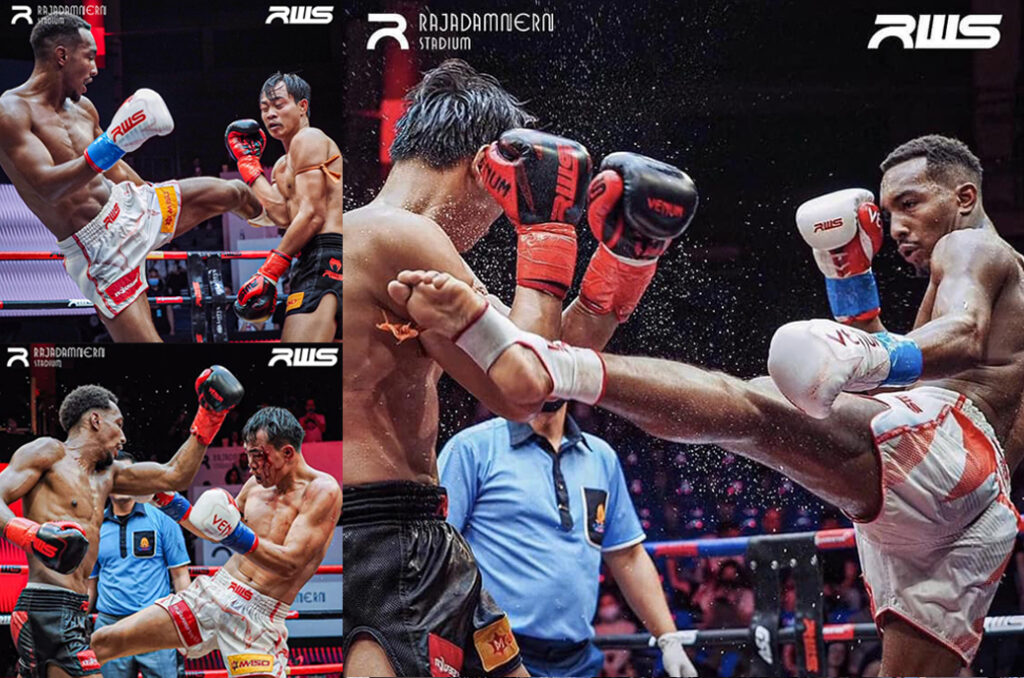 Did you study long at school in Switzerland?
I did the normal school for 9 years
What was your job before becoming a professional boxer in Thailand?
I was an apprentice for facilty manager
What are your plans for 2022?
I will win the RWS tournament one more time!
Your next fight?
My next fight will be with Brad Stanton july 1st
Thank you very much for this interview and Chookdee for your fights!
Dani Rodriguez has just won his last fight brilliantly. On May 27, 2023, in the Radja stadium, during the qualifications for the famous RWS 2023 tournament, he beat the solid Thananchai Sitsongpeenong (WMC and WBC world champion in 147 lbs, Thai champion in 147 lbs, Omnoi champion in 147 lbs). The Swiss fighter remains undefeated for his 39th victorious bout!
Formed by coach Leonardo Irmici at the famous boxing club Dado Gym in Zurich, a gym that has existed for more than 20 years, Dani Rodriguez is a young genius boxer, at only 24 years old, he is already champion of the prestigious stadium of Radjadamern from Bangkok and winner of the RWS 2022 tournament in the category of – 154 lbs, one of the most popular Muay Thai tournaments currently in Thailand.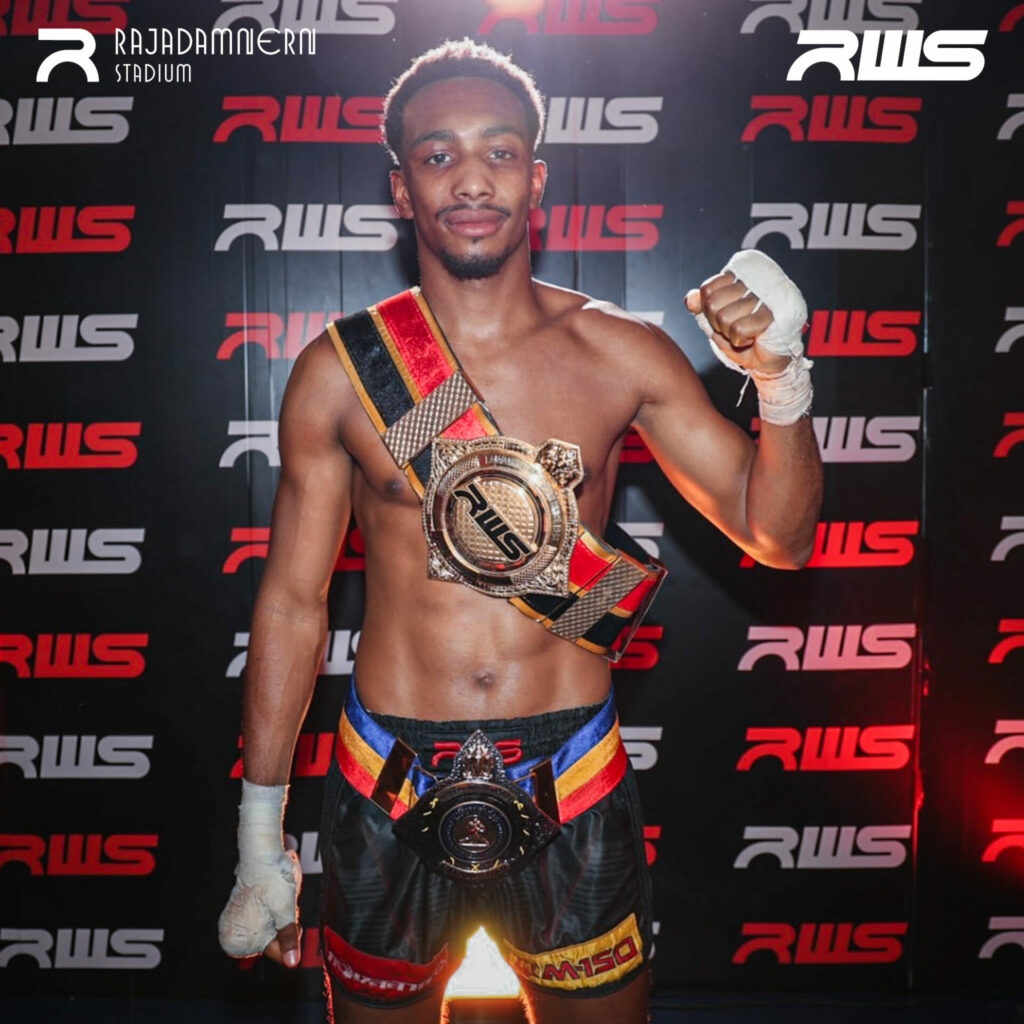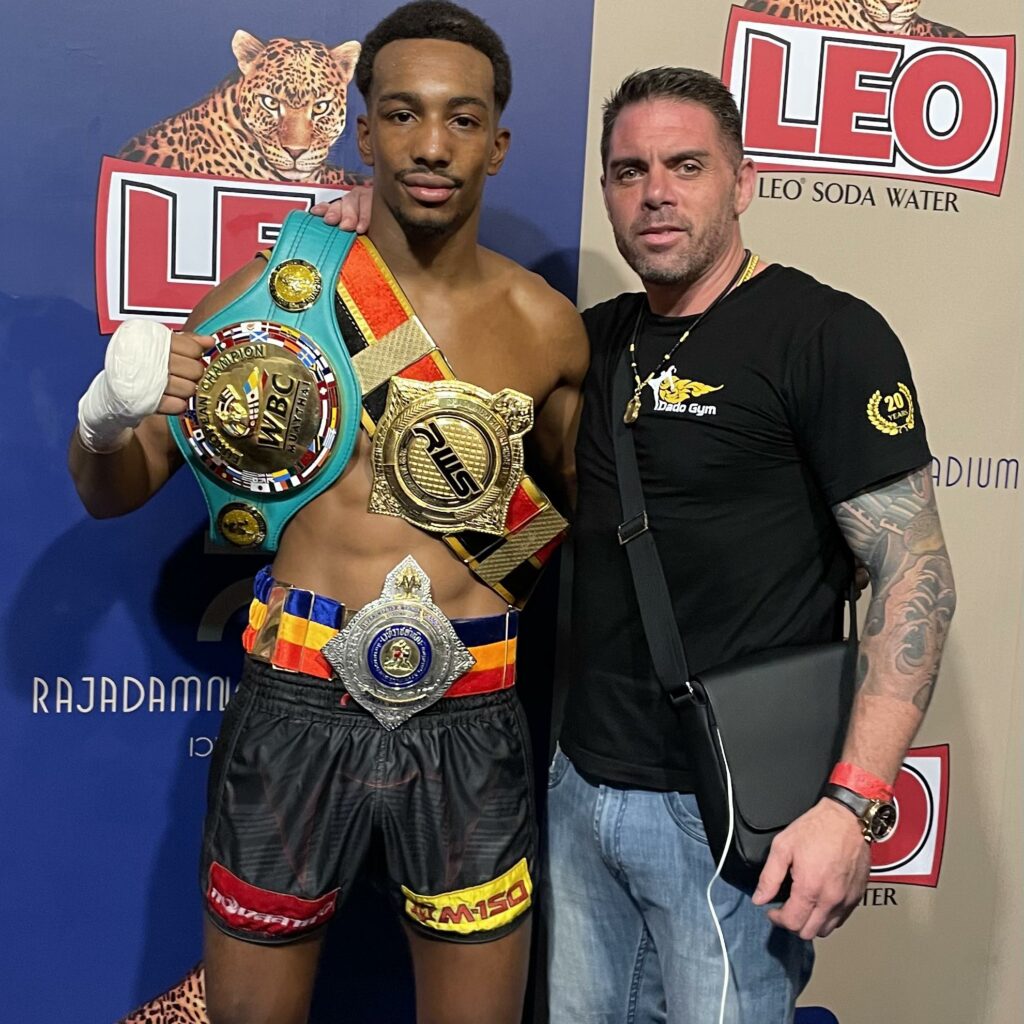 The Swiss fighter is a real ring stylist, thanks to his mind and his magnificent techniques, he was able to beat great Thai champions such as Satanfah Rachanon (WBC World Champion in 154 lbs, winner of the Thai Fight tournament in 154 lbs, winner of the Isuzu Cup tournament in 147 lbs), Rungrat Pumpanmuang (Omnoi Champion in 154 lbs in 2022), Saenpon Petchphachara (Thailand Champion in 147 lbs in 2021) and the star Yodwicha Por Boonchit (Lumpinee champion in 130 lbs, Thailand champion in 135 lbs and 140 lbs, Omnoi champion in 126 lbs, WBC world champion in 154 lbs, Topking World Series tournament winner in 154 lbs, Best boxer of the year in 2012)!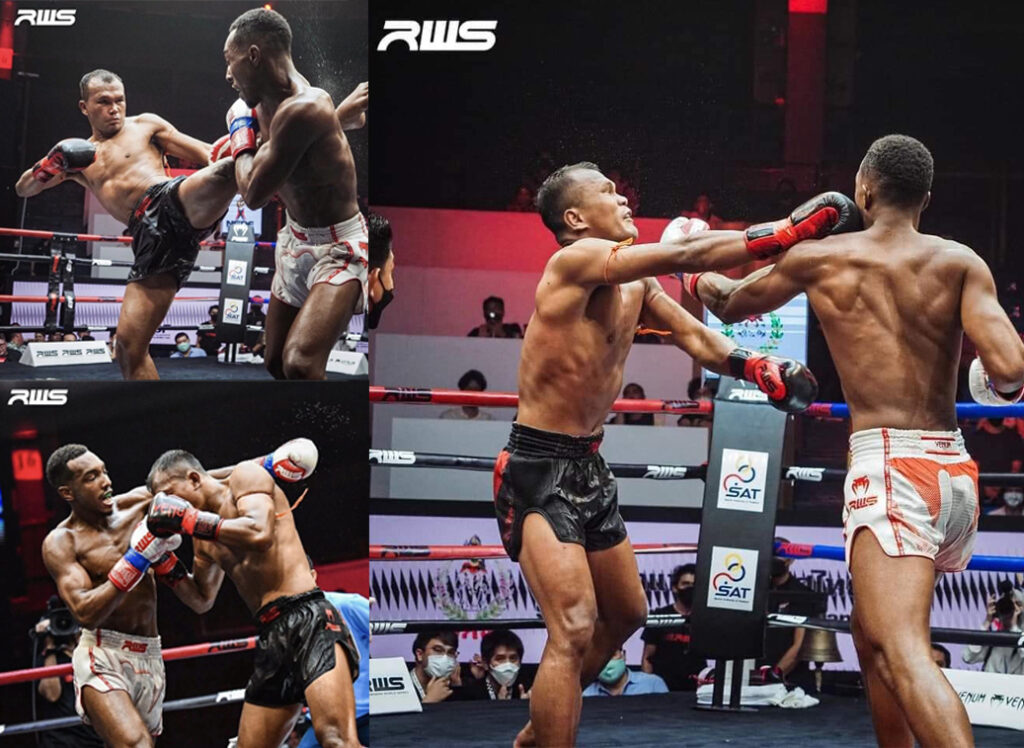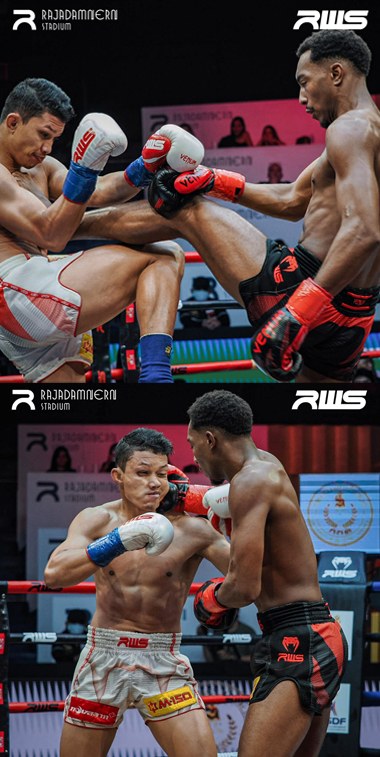 On December 23, 2022, in the final of the RWS tournament, he defeated the great champion Yodwicha Por Boonchit for the second time.
Dani Rodriguez is the first foreigner to beat Yodwicha in Thailand. On September 9, 2022, the two fighters faced each other in the first series of the RWS tournament at the Radja stadium in Bangkok.
Yodwicha had been practically undefeated for six years, only the great French champion Jimmy Vienot had beaten him in France in 2021 (1 victory for Jimmy Vienot in France and two victories for Yodwicha in France).
The Swiss champion won 1 million baht for his victory in the RWS tournament and he also received the "Honor Award" for his superb performance against Yodwicha. A special trophy which included a bonus of 100,000 baht and a Ducati XDiavel Nera motorcycle (Value €30,000). An extremely rare motorcycle, a limited and numbered edition of 500 pieces, there are only 5 in Thailand and 500 in the world!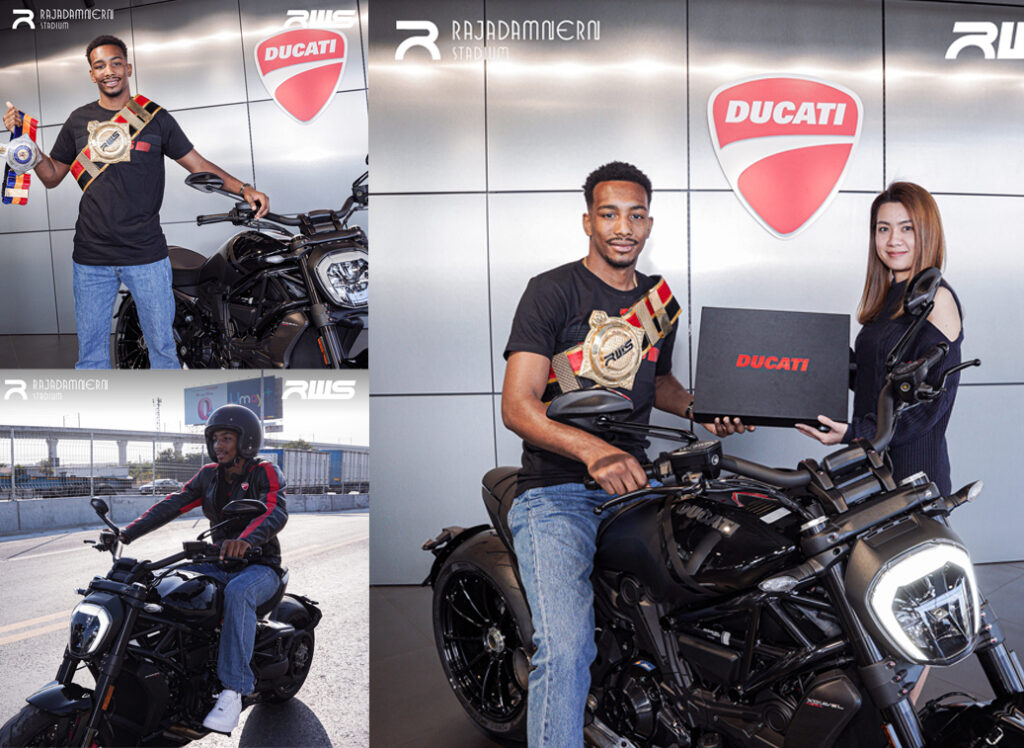 On June 1, 2022, Dani Rodriguez defeated Thai Saenpon Petchphachara for the Radja stadium title in 154 lbs. He became the first Swiss fighter to win this fabulous title and the third European in the world to win this legendary belt (Youssef Boughanem in 2016, Fabio Pinca in 2017)!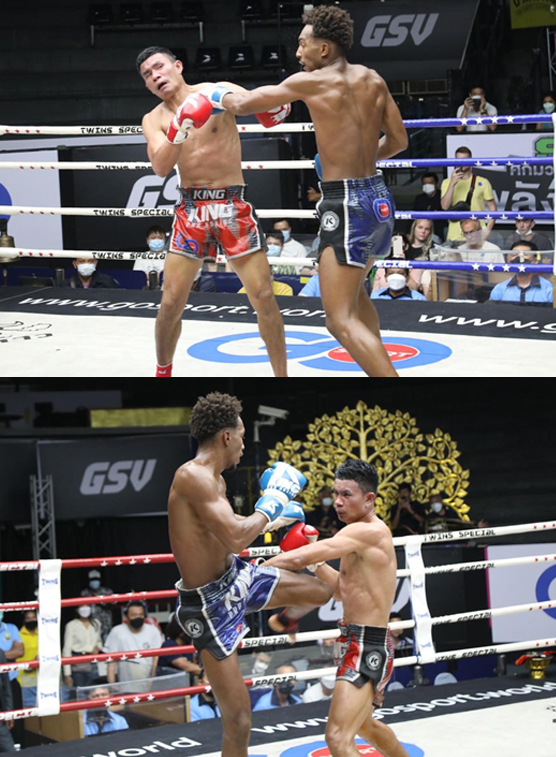 Dani Rodriguez also won the WBC European champion belt against French champion Valentin Thibaut (WBC Diamond World Champion, WBC Intercontinental Champion) in 2021 in Switzerland.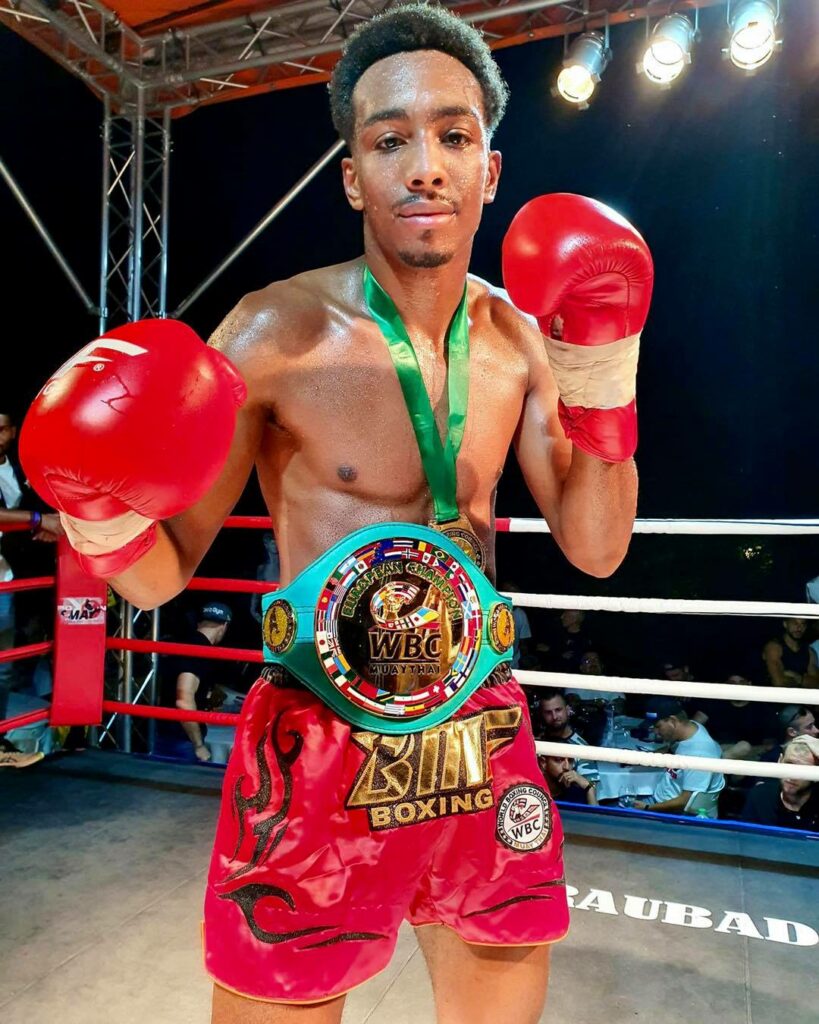 His margin of progression is huge, the adventure of this young prodigy in the world of Muay Thai is just beginning, Dani Rodriguez is a future star of the rings!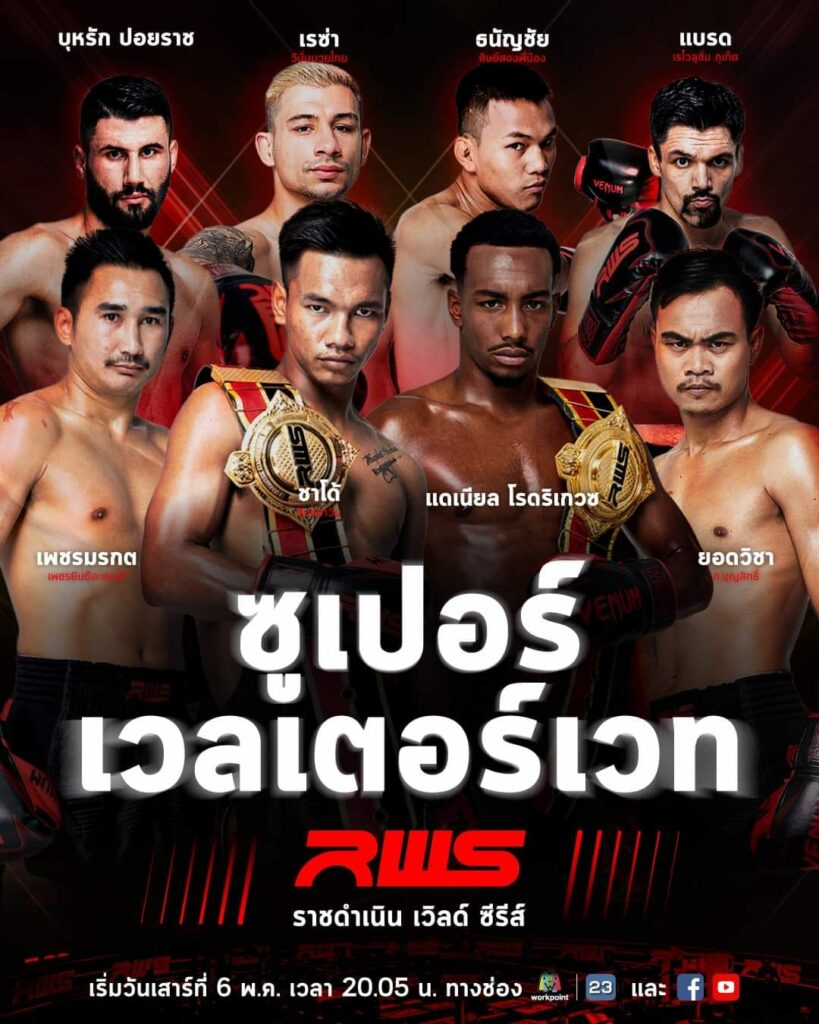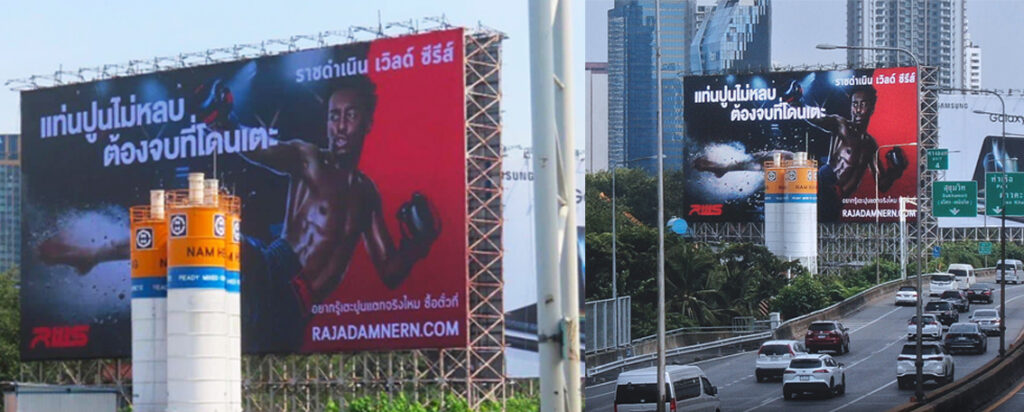 DANIEL RODRIGUEZ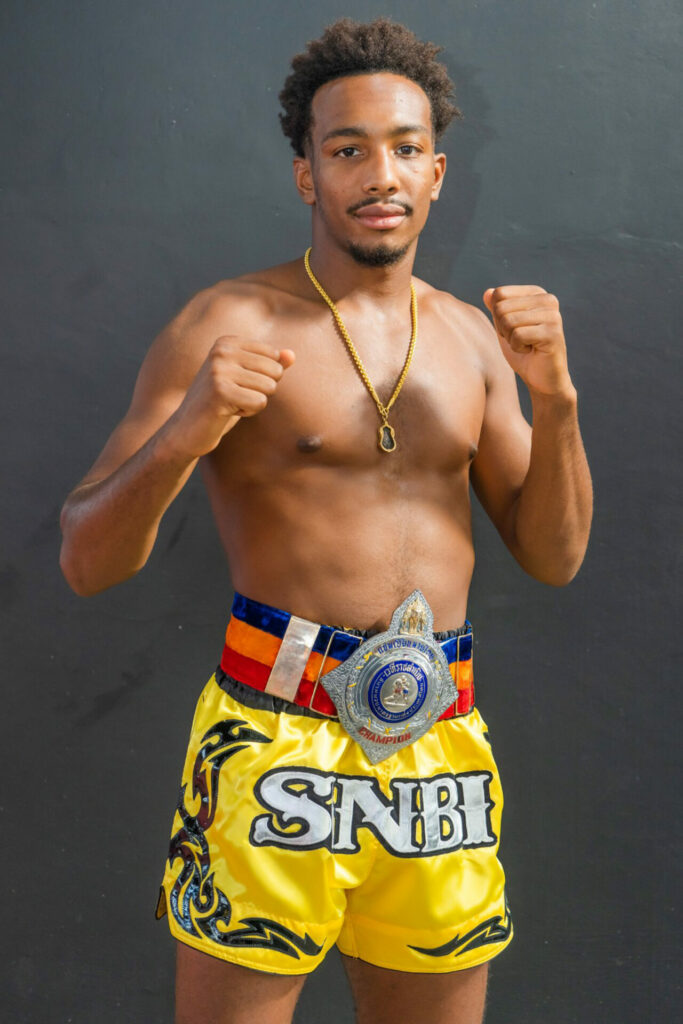 Date of birth: June 30, 1998
Nickname: Dani
Weight: 70 Kg
Height: 1m85
Number of fights: 39. 39 wins (18 KO)
Title: Radja champion in 154 lbs (2022), winner of the RWS tournament in 154 lbs (2022), WBC European champion in 154 lbs (2021), Swiss champion in 140 lbs (2016)
Team: SINBI MUAY THAI GYM/DADO GYM