Temps de lecture :
5
minutes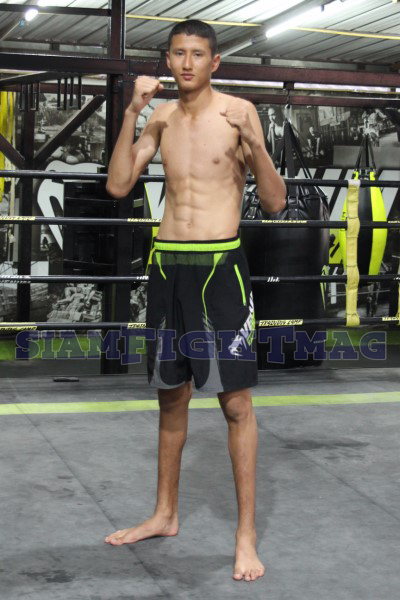 Interview with NABIL VENUM ANANE
by Serge TREFEU (2023)
Hello Nabil, how are you?
Nabil Anane: I'm very well thank you
Where are you born ?
I was born in Thailand in Pattaya
Are you of Thai nationality?
I am Algerian by my father who is French of Algerian origin and Thai by my mother who is Thai
Your father is from which city in France?
He is from Marseille
So you grew up in Thailand, do you speak Thai fluently?
I speak Thai better than French (Laughs)
How old are you ?
I'm 18 years old
Were you a child brawler or not at all?
Not too much, not more than other children
You have brothers and sisters who practice boxing?
My little brother Yonis is also a boxer. He trains and fights for the Venum camp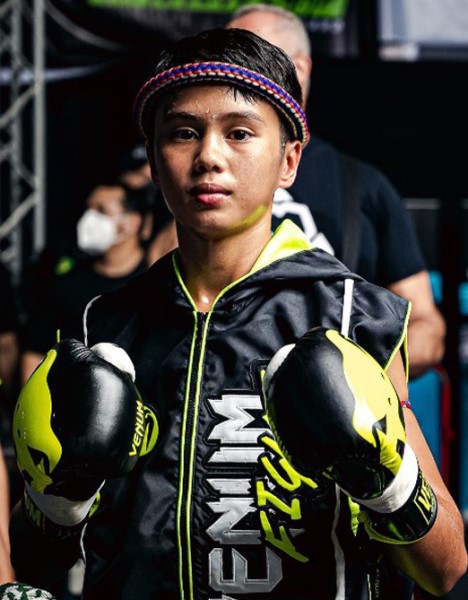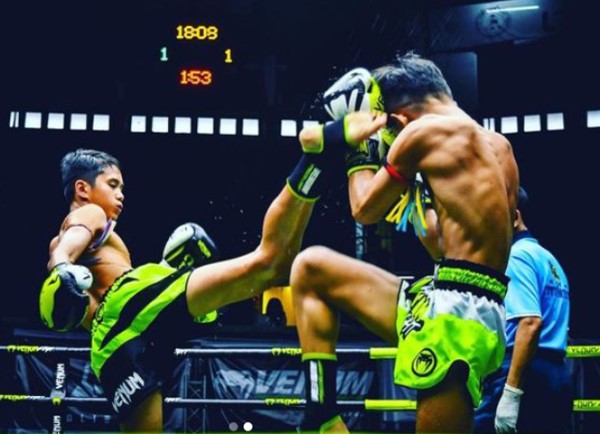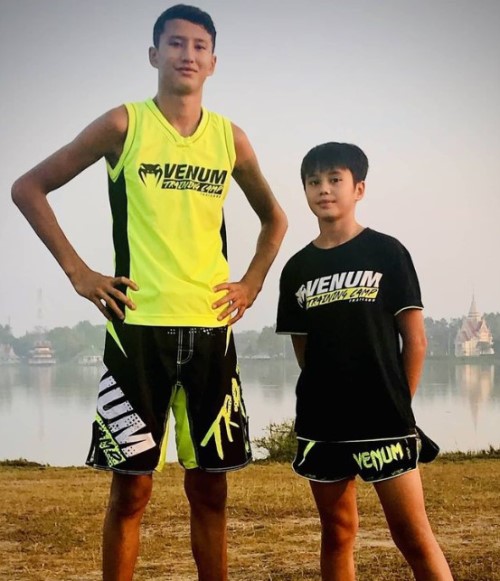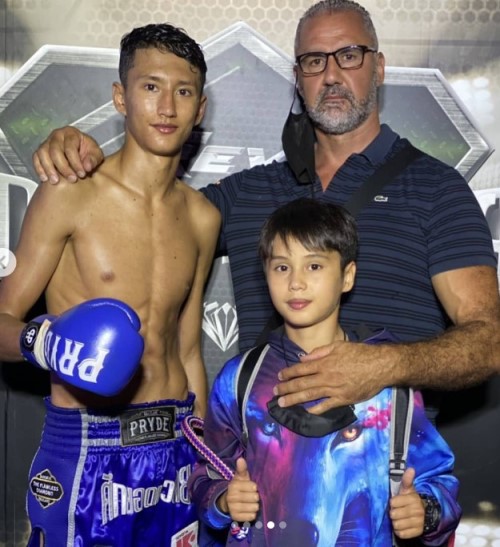 How did you discover boxing?
My father is a big fan of Muay Thai, it was he who introduced me to this sport. He was a boxer in France
You did other combat sports before boxing?
I did a few years of Karate and Taekwondo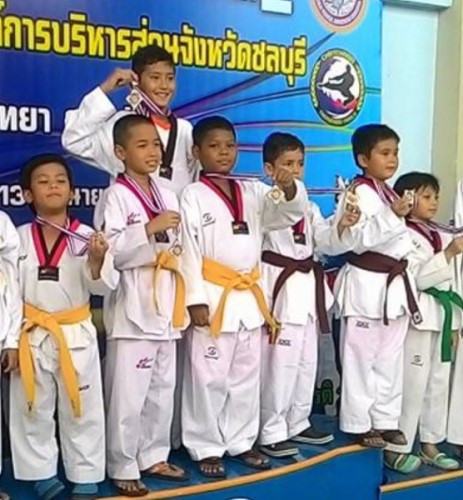 Have you practiced these sports in Thailand?
Yes, in a club in Pattaya
At what age did you start boxing?
I started when I was 11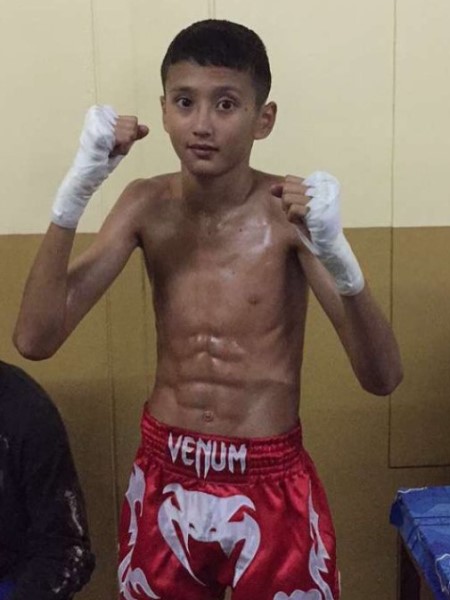 What attracted you to this sport?
For me, Muay Thai is the most complete combat sport, you can have fun with lots of techniques, elbow strikes, knee strikes, grabs, throws!
You started your training in which camp in Thailand?
I started in the Petchrungruang Gym camp in Pattaya. I remained three years in this camp and I made my first fights for this camp under the name of Nabil Petchrungruang. My coach was the Italian Filipo, a very good coach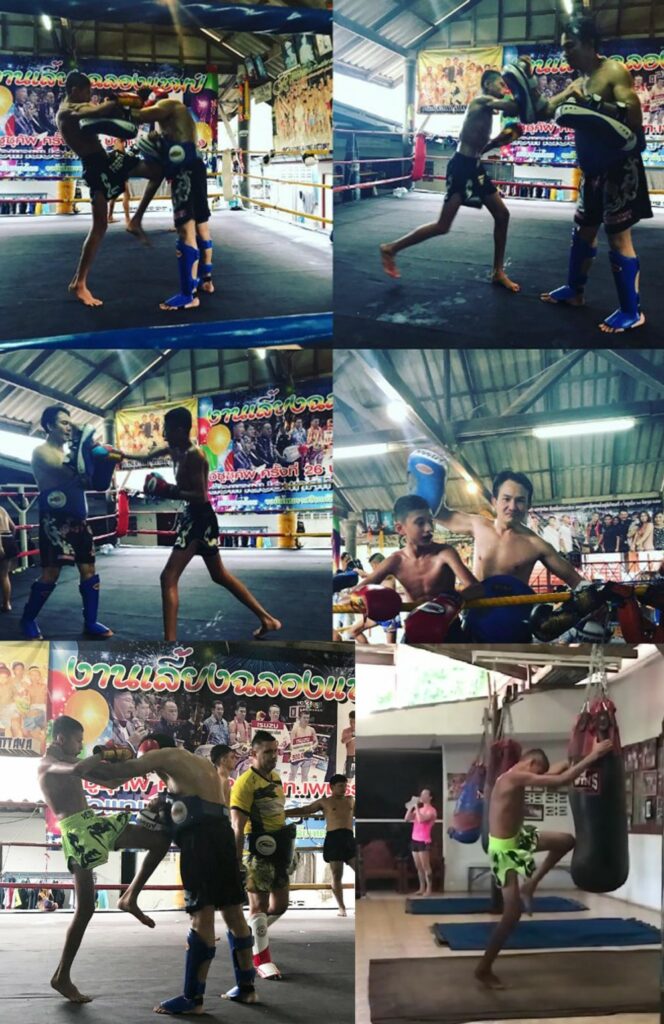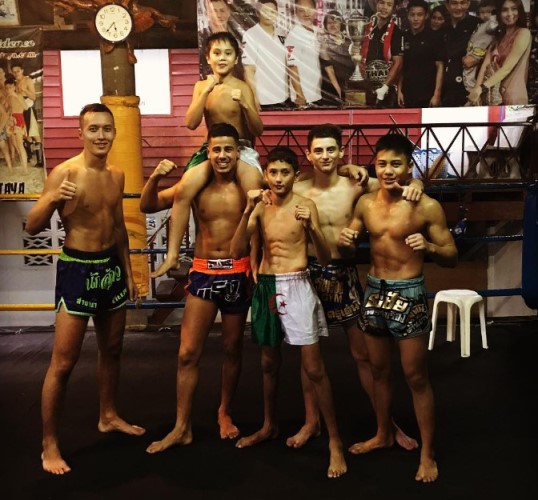 Then, you joined the Venum camp in Pattaya?
Around the age of 14, I went to the Venum camp, I have been fighting for this camp for five years now.
Today, your trainer is the champion Mehdi Zatout (Boss of the Venum camp)?
Yes, Mehdi prepares me for my fights, Chris (Chris Forster, world champion and trainer at Venum Gym) also trains me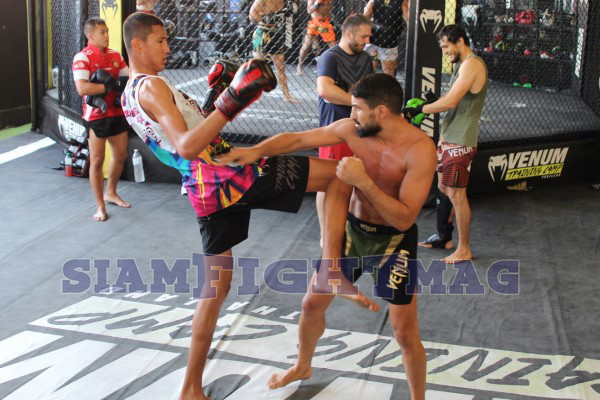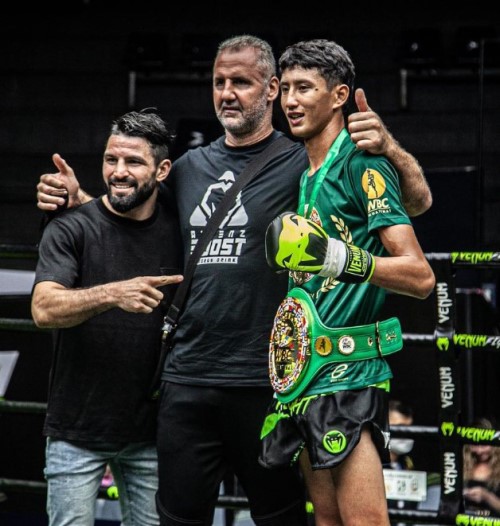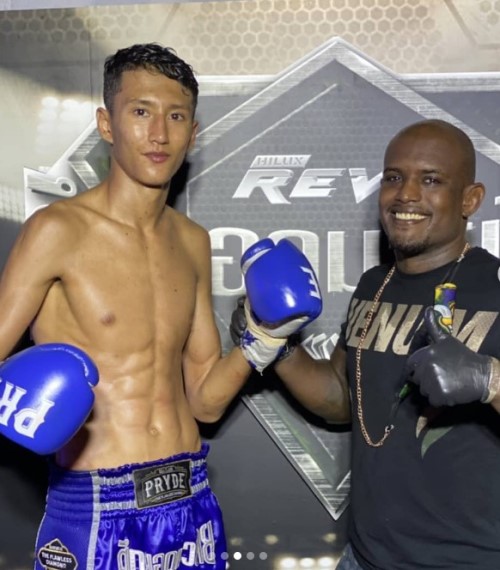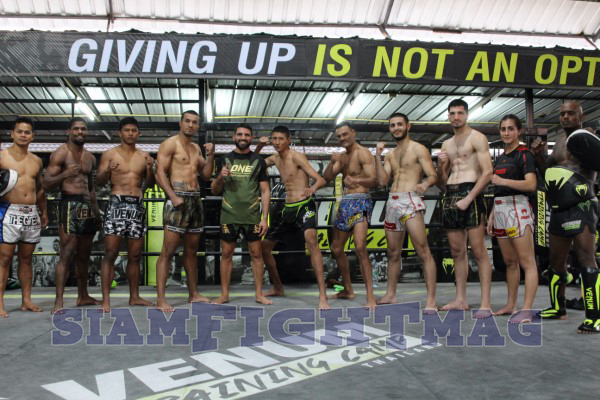 Did you know Mehdi's record before you went to his camp?
My father told me about his great career as a champion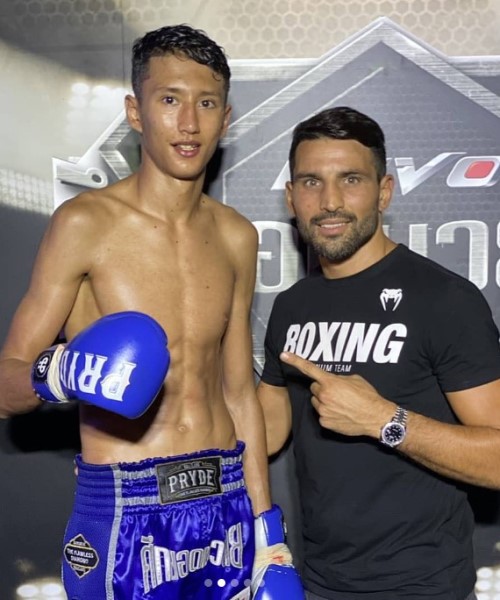 You know any other French champions?
I know of course Mehdi Zatout and also Kamel Djemel, I know by name Dida Diafat, Skarbowsky, Rafi Singpatong, Samy Sana, Yohan Lidon, Elias Mahmoudi
And foreign champions?
Chingiz Allazov, Sajad Sattari, Alaverdi Ramazanov, they all train at the Venum camp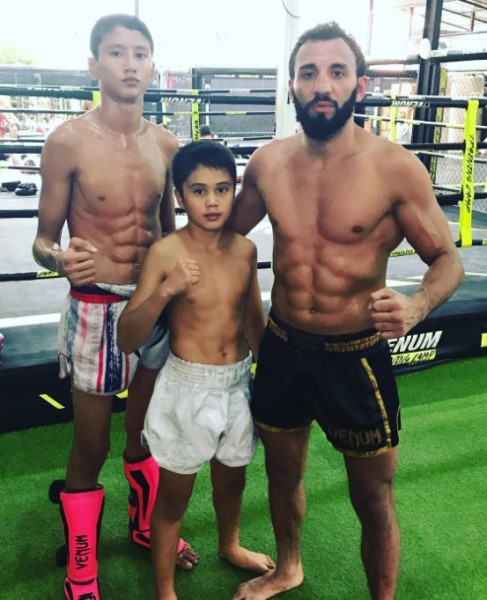 Who are your favorite Thai fighters?
Tawanchai and Rodtang!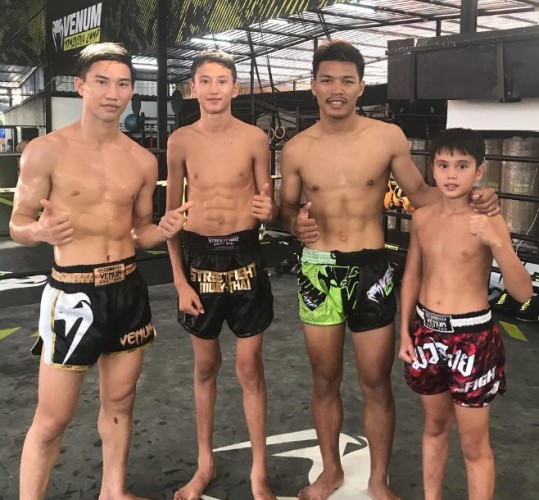 What's your training pace?
I train every day, twice a day, except on Sundays. I run in the morning, often with my little brother, and then I go to school. After school, I go to Venum camp to train, I do paos, sparring and physical exercises
You train with a lot of sparring champions?
Yes, at Venum Gym there is a choice for sparrings. I like sparring with Sinsamut (Sinsamut Klinmee is the little brother of the star Sudsakorn Sor Klinmee) because he is big and also with Alaverdi (Alaverdi Ramazanov is the One Championship world champion in Kick Boxing and IFMA world champion in Muay Thai in amateur) because he is very technical
In which category are you fighting now?
In 135 lbs (61 Kg)
You fight in – 61 Kg and you are very slender, it's an advantage this high tall, how tall are you?
I am 1m91 tall. It's thanks to my reach that I can keep my opponent at a distance and get in well with my knees
I take it knee shots are one of your favorite techniques?
Exactly, I love this technique but I also love all techniques of pokes and fisting
Your morphology and your attitude in the ring makes you look like a great legend of the rings of the 80s, Dieselnoi who was nicknamed "the knee punch that pierces the sky", you know this great champion?
Yes, I know him well because many Thai people have nicknamed me the "New Dieselnoi"
Can we now call you "Dieselnoi Tho" (The Second Dieselnoi)?
Of course, it's a great honour (Laughter)!
Currently, who are the strongest Thai champions in your category?
Rodtang, Superlek, Nuathoranee, Nuenglanlek
Would you like to face them?
I hope to face them one day
How many fights you carried out until now?
I made 37 fights for 32 wins, 4 losses and a draw
You won how many victories by KO?
I got a dozen victories by knockout
What's your fighting style?
Muay Khao (Strong in knees) and Fimeuu (Technique)
In which stadiums in Bangkok have you ever fought?
I fought at Lumpinee, Radja, Or Tor Gor3 stadium (Jitmuangnon Stadium) and Rangsit stadium. And in all Pattaya stadiums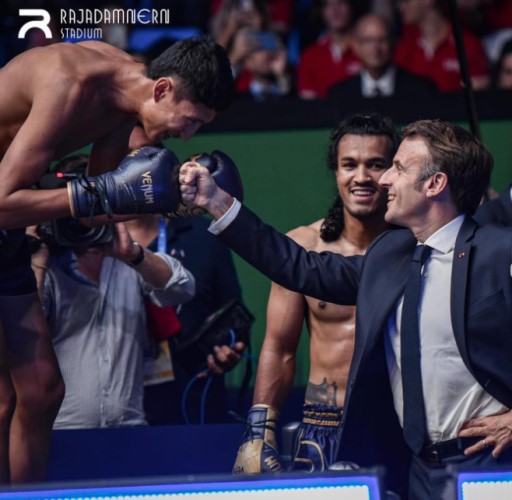 What titles did you win?
I won the gold medal at the IFMA Youth Championships and a WPMF belt when I was very young. In 2021, I beat a Thai by KO for the WKN Intercontinental belt in 126 lbs. In 2022, at the Radja stadium, I beat by KO Petchnarin for the WBC world title in 126 lbs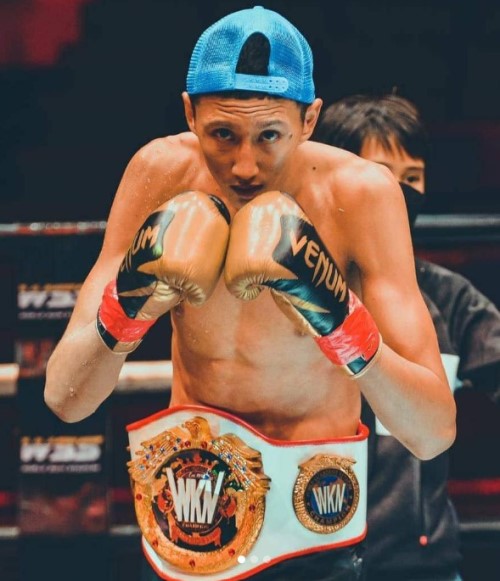 What has been your hardest fight so far?
My hardest fight was against Chorfah Tor Sangtiennoi because it is a rock and it has very powerful strokes. I lost my first match against him but I beat him to points for the rematch
Your best boxing memory?
That's for beating Chorfah because right now he's one of the toughest fighters I've ever met. My victory over the Radja Samingdet champion is also a great moment because he is one of the top 5 current champions!
What are the famous Thai fighters that you faced?
I fought against Kiewpayak (Loss), Chorfah (1 win, 1 loss), Samingdet (Win), Petchnarin (Win)
Do you have already fought in Europe?
No never
Would you like to come to France to meet a French champion?
Yes, I am open to any proposal to fight in France with pleasure
Your next fight is for when?
On February 4 in Hua Hin, I meet the Italian Luca for the WBC world title in 135 lbs
What are your plans for 2023?
To fight as much as possible and especially to meet names because I also want to become a name in the history of Muay Thai. I still have a long way to go but I am determined to do great things!
Want to add something for our readers?
I thank my family, my father and my mother, my little brother, who are always there to support me and encourage me, I thank my coach Mehdi who is always by my side for my fights, Chris too and thank you to all the boxers from the Venum camp with whom I train hard.
Thank you Serge for coming to interview me in Thailand. I hope to see you again soon in France in a big show (Laughs)!
Thank you very much Nabil for this interview and I wish you Chookdee for your next fights!
Thank you so much
Nabil Anane won his WBC World Championship against Italy's Luca Falco (WBC World Champion, WBC European Champion). Nabil is the new 135 lbs WBC World Champion. At just 18 years, he is already 135 lbs and 126 lbs WBC World Champion (a belt he won at 17 years)!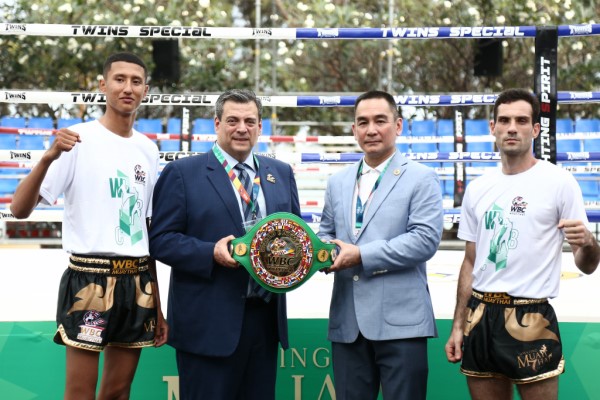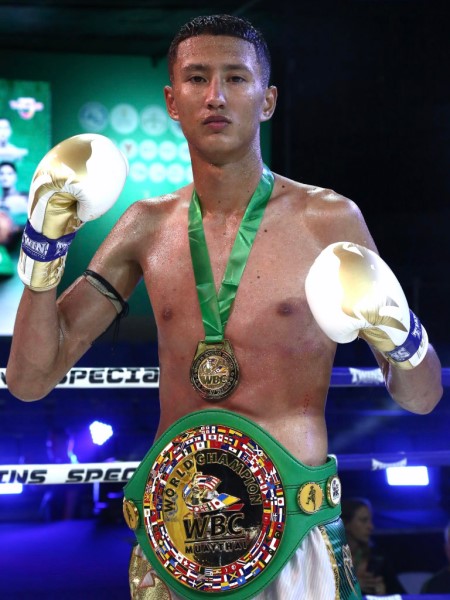 This longiline fighter uses his long segments to destabilize his opponents. His kneecaps are one of his most dangerous weapons in his technical set. The fans of Muay Thai compared him to the famous Dieselnoi which measured nearly 1.90m for 60 kg and destroyed all his opponents with his terrible knee blows.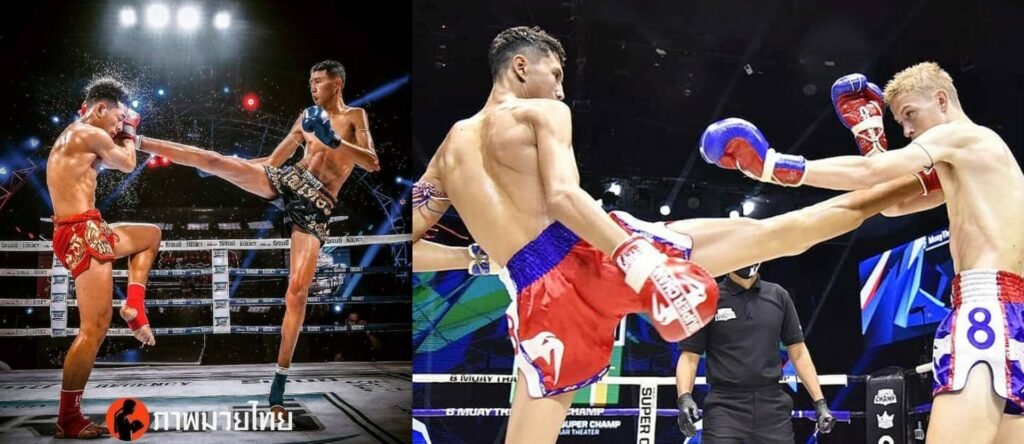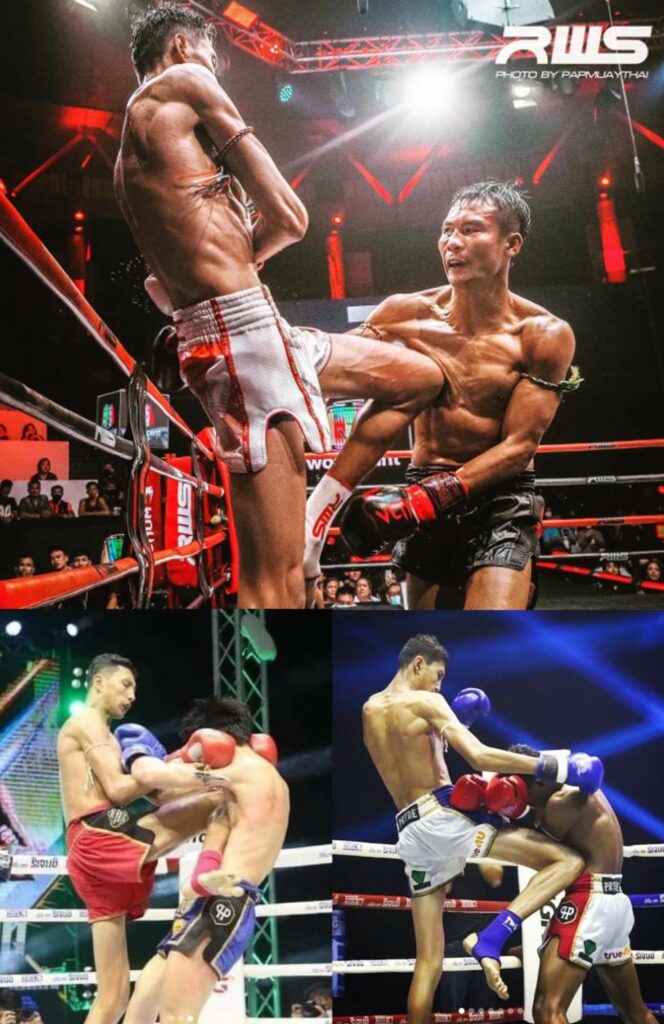 On August 28, 2020, Nabil fought within the rules of Lethwei (Burmese Boxing which is considered the most brutal martial art in the world because headshots are allowed and fights take place with bare hands). In Yangon, in the capital of Myanmar, Nabil did a superb fight and beat Burmese champion Saw Phoe Khwar!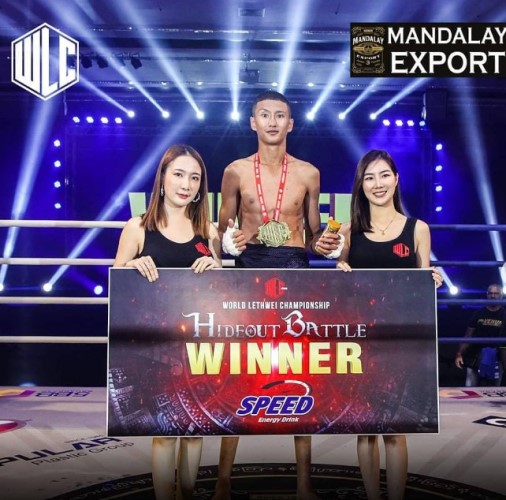 Nabil faced formidable Thai fighters like the little brother of star Phanpayak, Kiewpayak Jitmuangnon (Lumpinee Champion, Best Boxer of the Year 2019 Sports Authority of Thailand), he lost to points after a close match 2021 at Rangsit Stadium.
In 2022, Nabil had two terrible clashes against the durable boxer Chorfah Tor Sangtiennoi with a defeat at Radja stadium and a victory at Jitmuangnon stadium in Bangkok. Chorfah has defeated great champions such as Luknimit Singklongsi, Chatchainoi Sitbenjama, Kiewpayak Jitmuangnon, Duangsompong Jitmuangnon, Mongkolpetch Petchyindee Academy, Samingdet Nor Anuwatgym, Kompatak Or Atchariya. He also beat French champions Yassine Hamlaoui (KO) and Arthur Meyer.
On March 24, 2022, at Radja Stadium, Nabil had a great performance beating the great champion Samingdet Nor Anuwatgym (130 lbs Radja champion, 130 lbs WBC world champion, 130 lbs TrueForYou champion).
On May 14, 2022, at Radja Stadium, Nabil knocked down the solid Petchnarin Satian Muay Thai in the second round for the 126 lbs WBC World Belt. He became the youngest WBC World Champion at just 17 years old!

This young phenomenon of boxing rings with Muay Thai in the blood, his margin of progression is enormous, in a few years, for sure, Dieselnoi Tho will be part of the best fighters of the planet!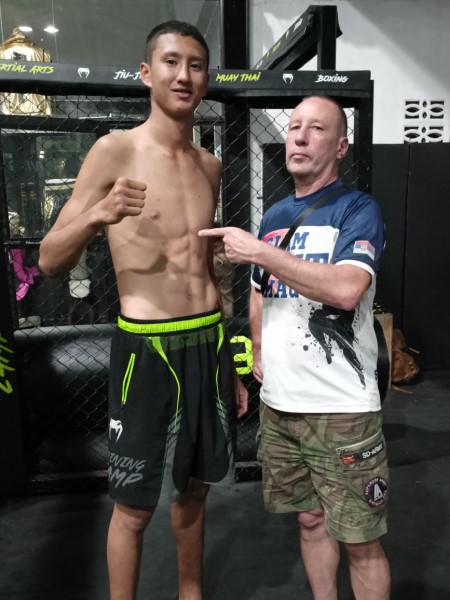 NABIL ANANE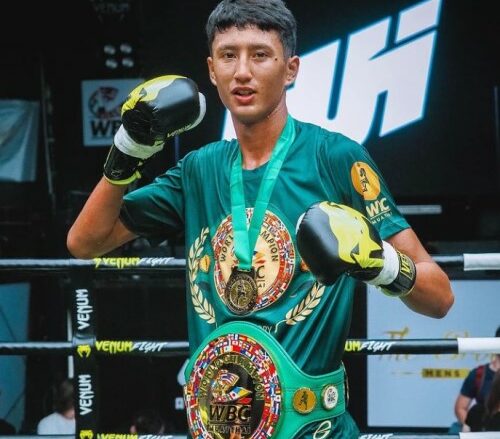 Date of birth: April 30, 2004
Nickname: Dieselnoi Tho
Weight: 61 Kg
Height: 191cm
Number of fights: 37. 32 wins, 4 losses, 1 draw
Title: WBC world champion in 135 lbs (2023), WBC world champion in 126 lbs (2022), WKN Intercontinental champion in 126 lbs (2021), WPMF champion in – 40 Kg (2018), Gold medal at the championships IFMA Youth World Cup (2017)
Team: VENUM MUAY THAI GYM