INTERVIEW WITH FORMER RING STAR "SAKAPETH SOR SAKULPHAN"
Temps de lecture :
5
minutes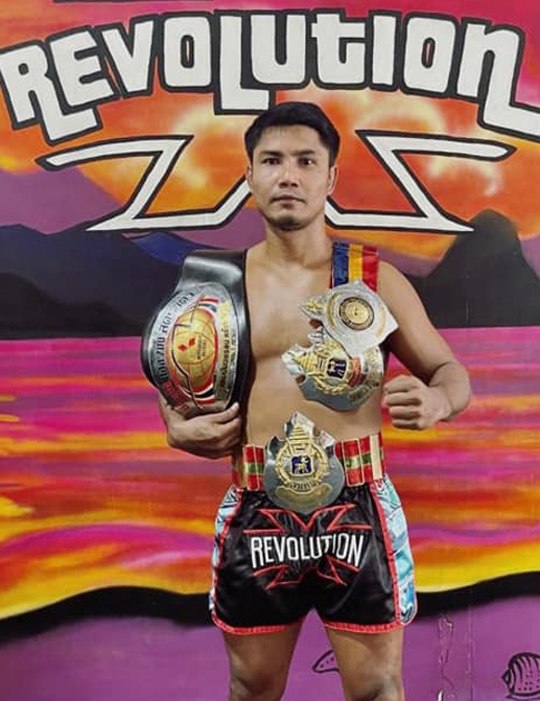 INTERVIEW WITH FORMER RING STAR "SAKAPETH SOR SAKULPHAN"
by Serge TREFEU (2023)
Serge Trefeu: Hello Sakapeth, and thank you for accepting an interview for the magazine "siamfightmag", how are you?
Sakapeth: It's fine, in great shape!
How old are you ?
I'm 41 years old
What part of Thailand were you born and raised in?
I was born in the village of Thalae Noi Khuan Khanun in the province of Phatthalung, it is a region in the south of Thailand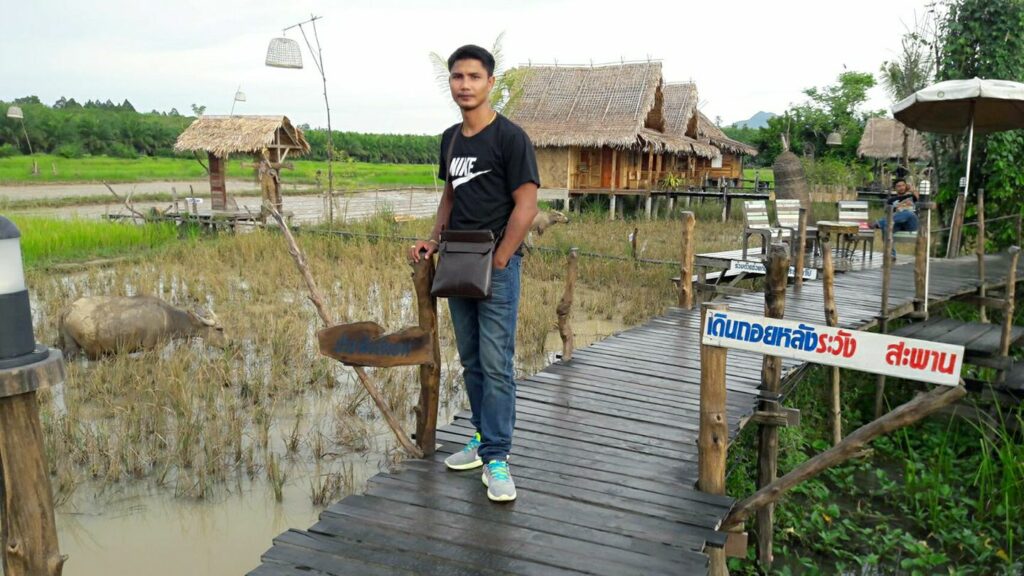 What profession do your parents work?
My parents worked in the rice fields
Are there important rice fields in the south of the country?
Yes, the Phattalung region, a few years ago, was known as the city of «rice fields»!
How many brothers and sisters do you have?
We were 8 children in my family, I have 4 brothers and 3 sisters
Were your brothers boxers like you?
No, I'm the only one in my family who does boxing
When did you start boxing?
At the age of 7
You had your first fight when you were seven?
Around the age of 8, I made my first fight and I won 150 baht…
How did you discover boxing?
I had close family members who were boxers
In which boxing camp did you start Muay Thai?
My first boxing camp was called Kiatwinai Gym and Sit Kru Chow Gym
How long did you stay in that boxing camp?
I stayed for about four years, it was Professor Khru Chow who trained me in Muay Thai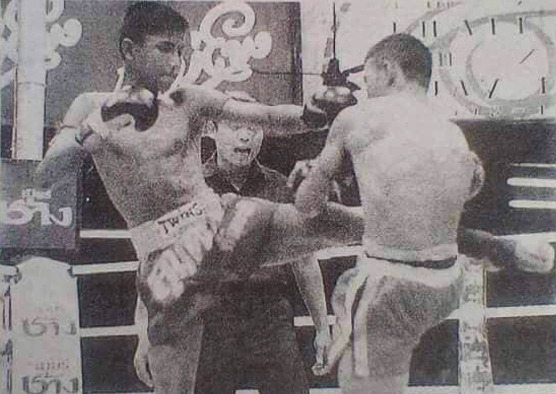 Did you then join a big camp in Bangkok?
No, not in Bangkok in the province of Kanchanaburi (100 km from Bangkok), I went to the Sor Sakulphan camp which was in the town of Sai Yok. I stayed at Sor Sakulphan for ten years. Later I was in Ingram Gym camp in Bangkok where I finished my career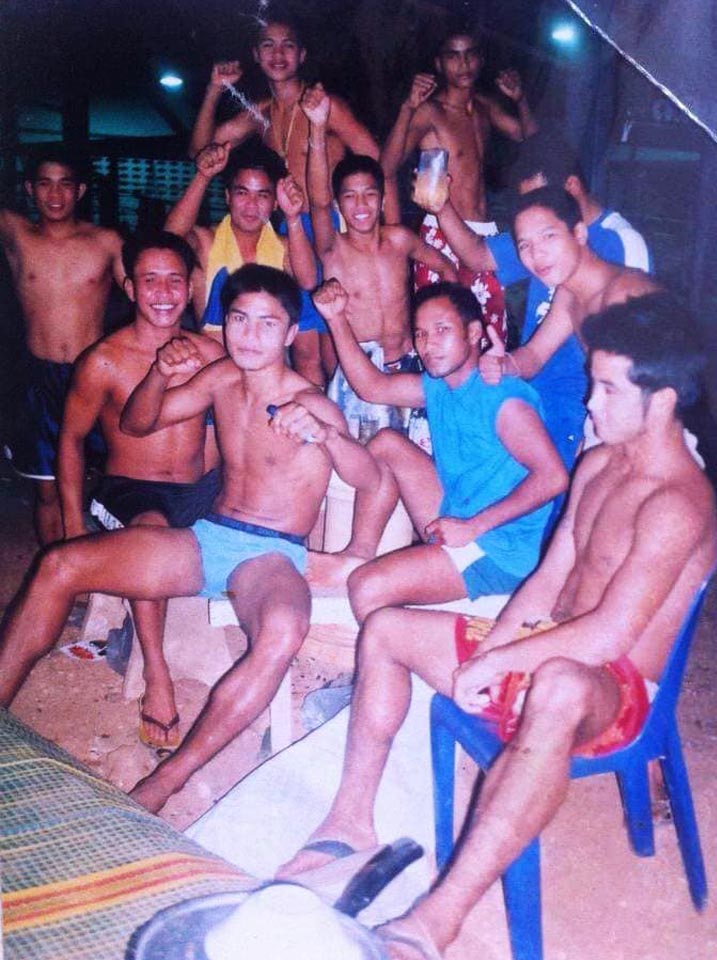 What famous boxers were there in the Sor Sakulphan camp?
There was Saengphet, Michael, Chakphet, Mithai, Orono, Phonphithak, Phetsinin and many others…
They also became great fighters like you?
Yes, they were all champions!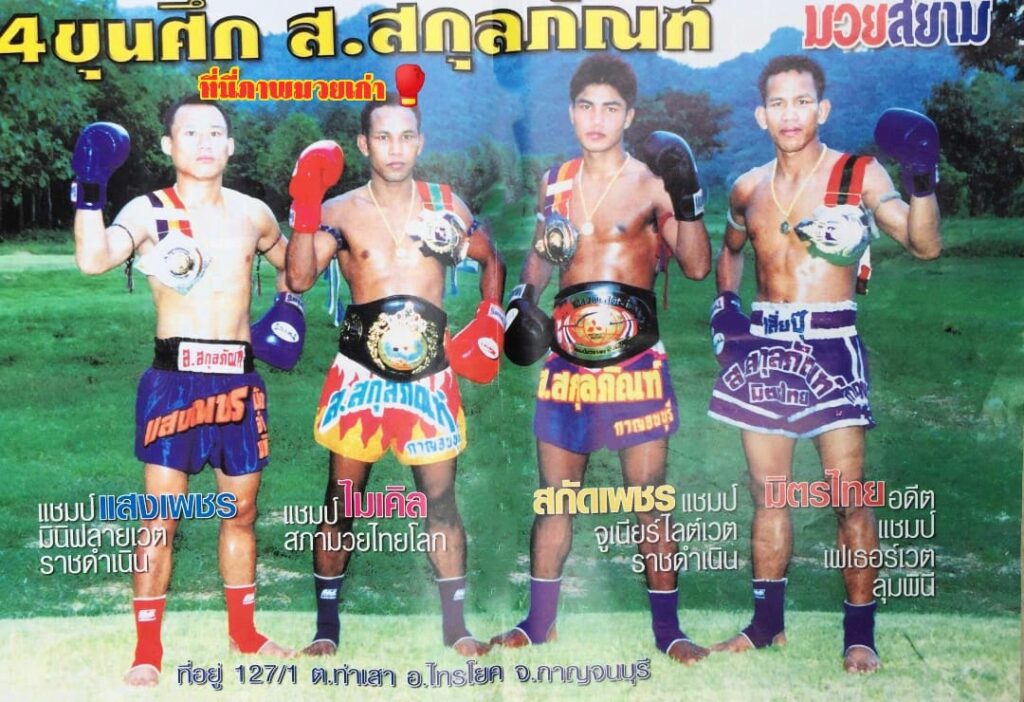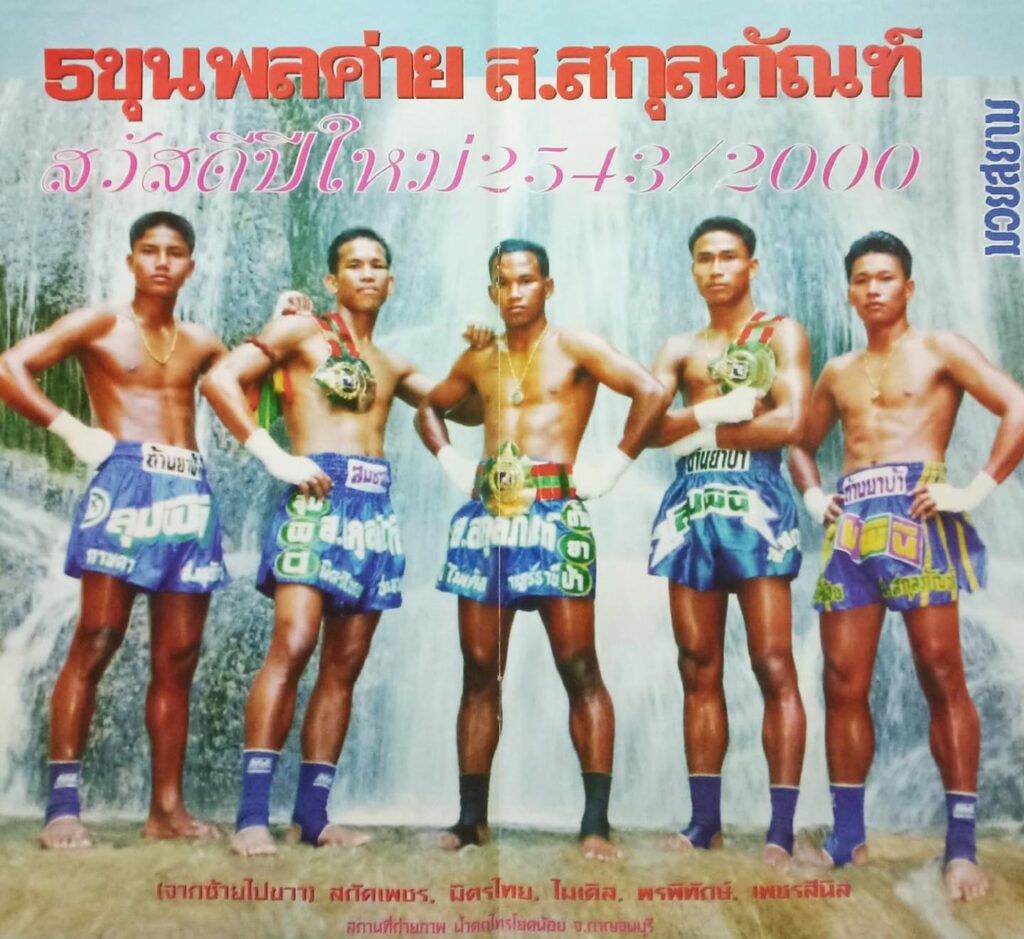 Around what age did you make your first fight in Bangkok?
When I was 14-15 years old, I fought for the first time in the Lumpinee stadium in Bangkok
What weight did you fight at in the stadiums of Bangkok?
I fought between 130 lbs and 135 lbs (59 and 61 Kg)
What belts have you won?
I won four belts, in the Radja stadium, I won the Mitsubishi tournament belt and the Radja champion belt in 130 lbs, in the Lumpinee stadium, I won the Lumpinee stadium champion belt in 130 lbs and 135 lbs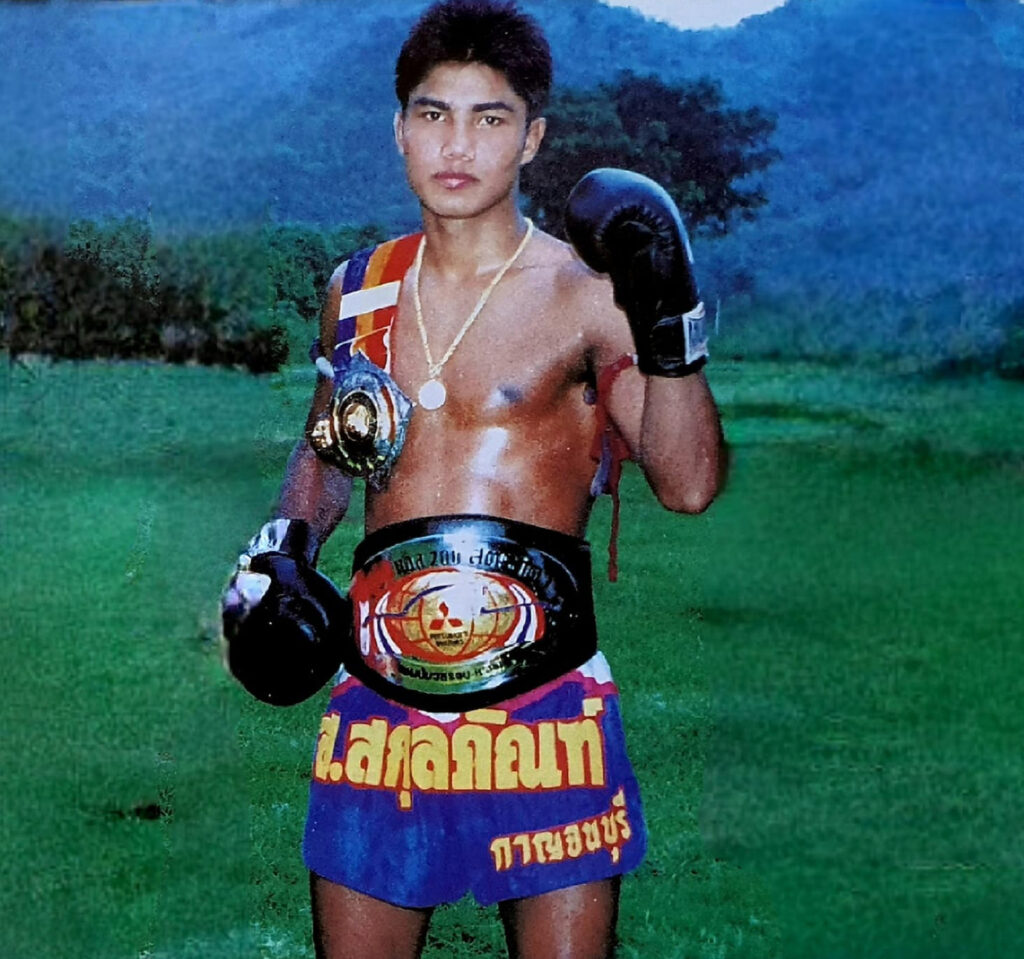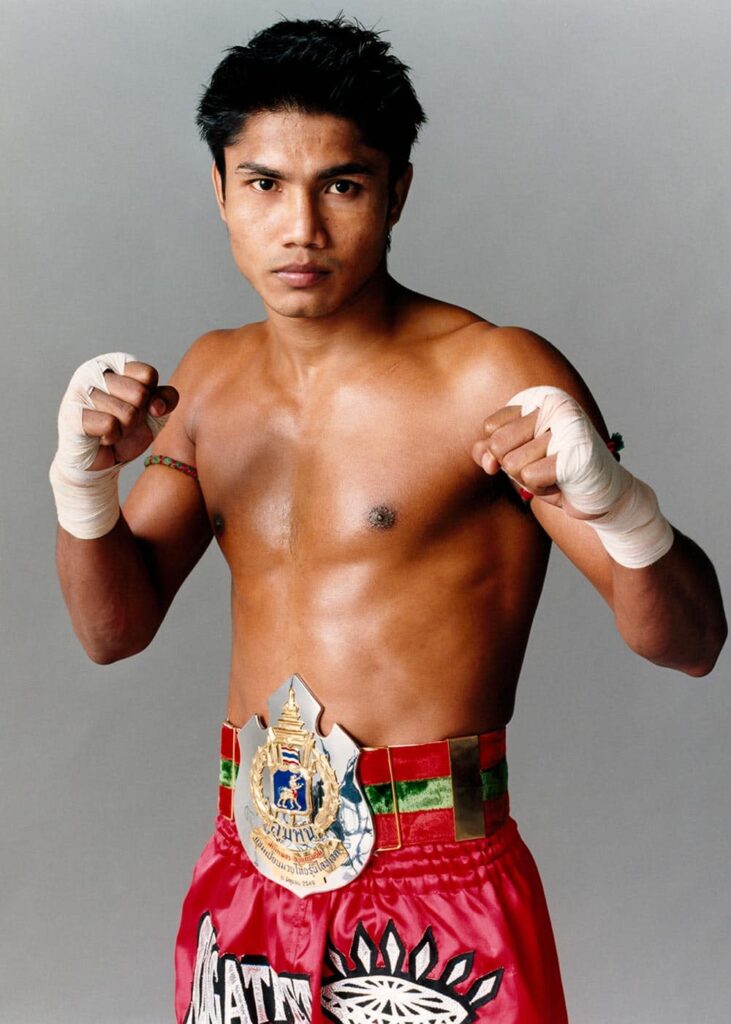 What year was it and against whom?
I was Rajadamnern champion in 130 lbs and winner of the Mitsubishi tournament against Yodthanu Phetchnongnut in 2002, I successfully defended my Radja belt against Nongbee Kiatyongyut and Khunphinit Kiattawan, Lumpinee champion in 130 lbs in 2005 against Singdam Kiatmuu9 and Lumpinee champion in 135 lbs in 2006 against Samranchai 96 Peenang
How many fights have you fought in your career?
I made 280 fights for 195 wins, 80 losses and 5 draws
Did you win a lot of knockouts?
I have about 40 wins per KO
What was your fighting style?
I was a very complete boxer, I could adapt to any style of fighter
What was your hardest fight during your career?
My match against Orono Wor Petchpun in 2005 at the Lumpinee stadium, during the match I had a broken nose, I lost to the points…
Your best boxing memory?
My victory for the Lumpinee title in 2005 against Singdam Kiatmuu9 (Best Boxer of the Year 2002 and 2003) and my victory by knockout, in the first round, at the Radja stadium in 2004 against Chong Skarbowsky (Jean-Charles Skarbowsky, No. 1 of the Radja in 2003 and 2006), they were among the best champions of the moment at the time!
Who are some of the famous champions you've faced?
There were many, Buakaw Por Pramuk, Kongpipop Petchyindee, Orono Wor Petchpun, Yodsaenklai Fairtex, Nongbee Kiatyongyut, Nopparat Keatkhamtorn, Attachai Fairtex, Weenailek Tor Rangsan, Sakaothong Phetnongnut, Silaphet Por Pao, Phetasawin Seatran Ferry, Samranchai 96 Peenang, Lakhin Sakjawee…
Which famous foreign boxers have you beaten?
The best known was Chong Skarbowsky
Have you ever fought abroad?
I went to fight in Japan and South Korea, I fought in the – 70 kg category
Do you know any French boxers?
The two French fighters I know are Chong Skarbowsky and Rafi Singpatong (Rafi Bohic)
Who do you think is the best foreign fighter right now?
I really like the English fighter Jonathan Haggerty (One Championship Champion)
Your favorite Thai fighter?
The Thai champion I always loved is Samart Payakaroon!
Who was your promoter when you were fighting?
At the time, I fought for the two biggest promoters of Radja and Lumpinee, Songchai and Petchyindee
Did you win good purses?
My purse was 100,000 baht for each fight
After your career, did you become a coach?
Yes, I have been a coach in several camps around the country, such as Ingram Gym, Elite Fight Club, Sitsongpeenong Gym, today I am the head coach of Revolution Gym in Phuket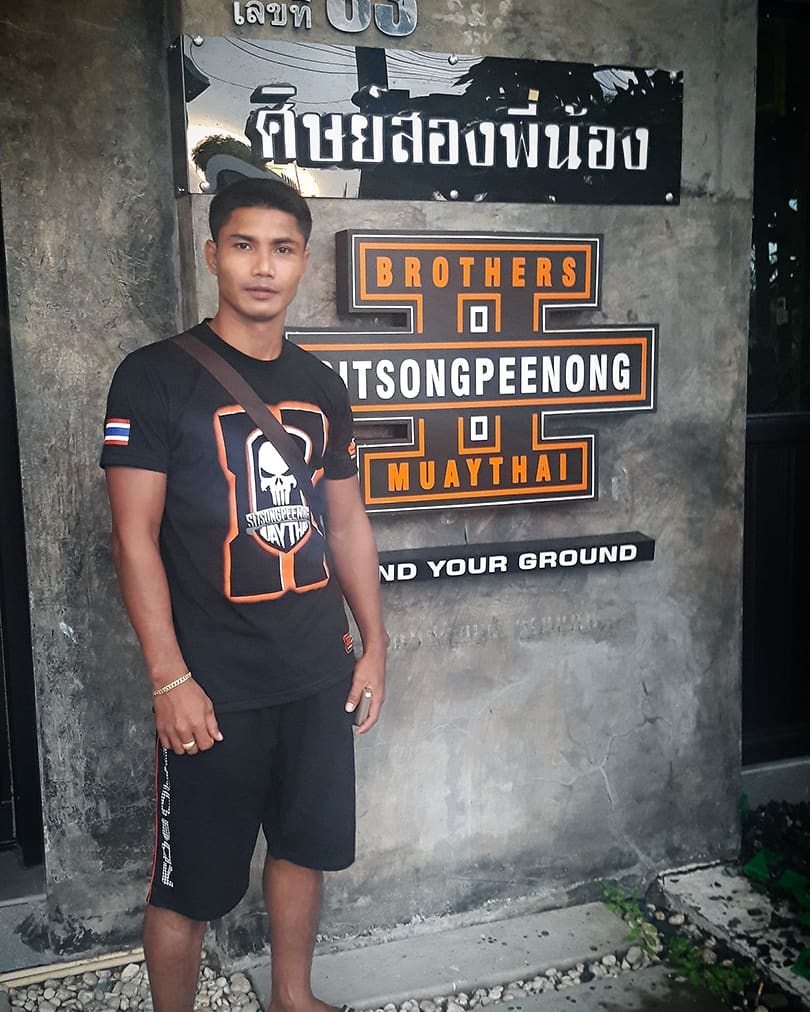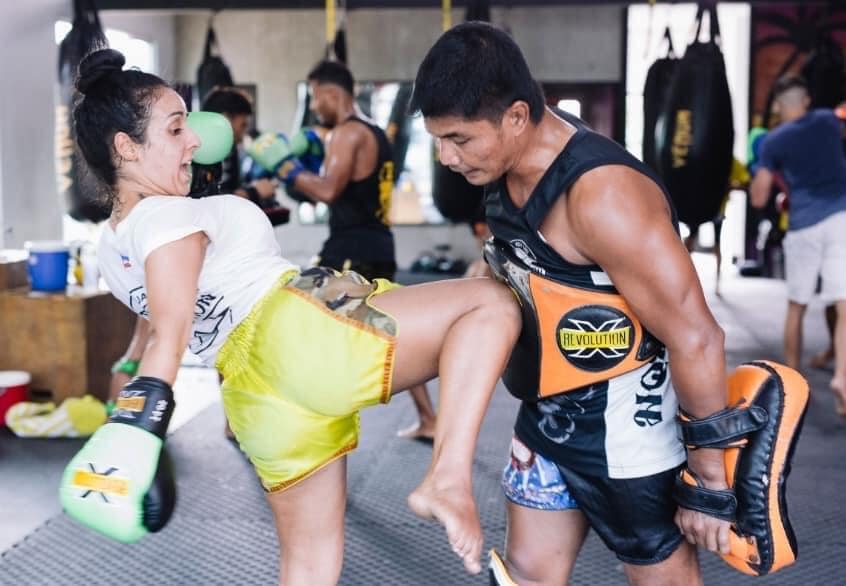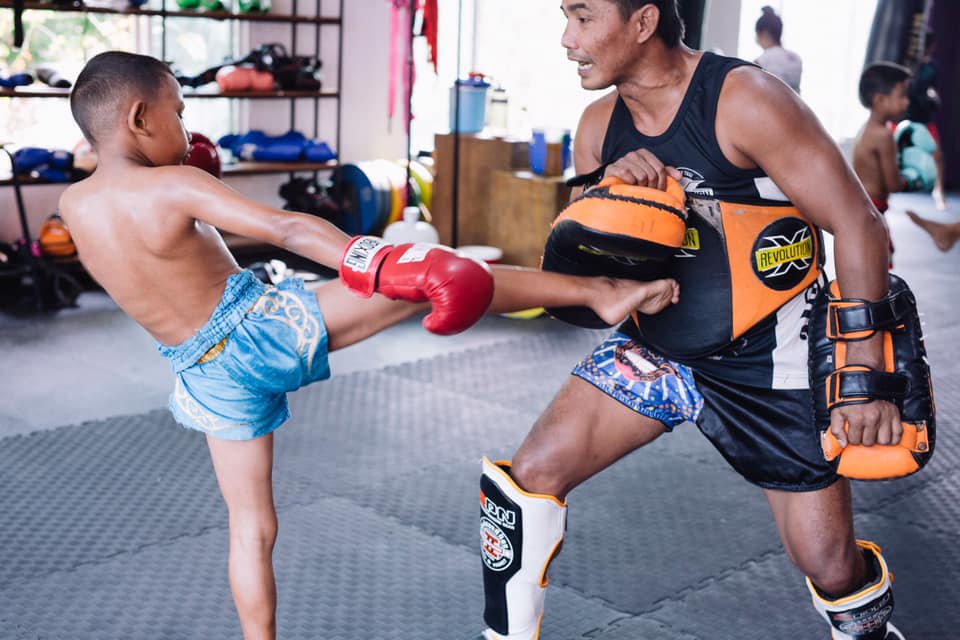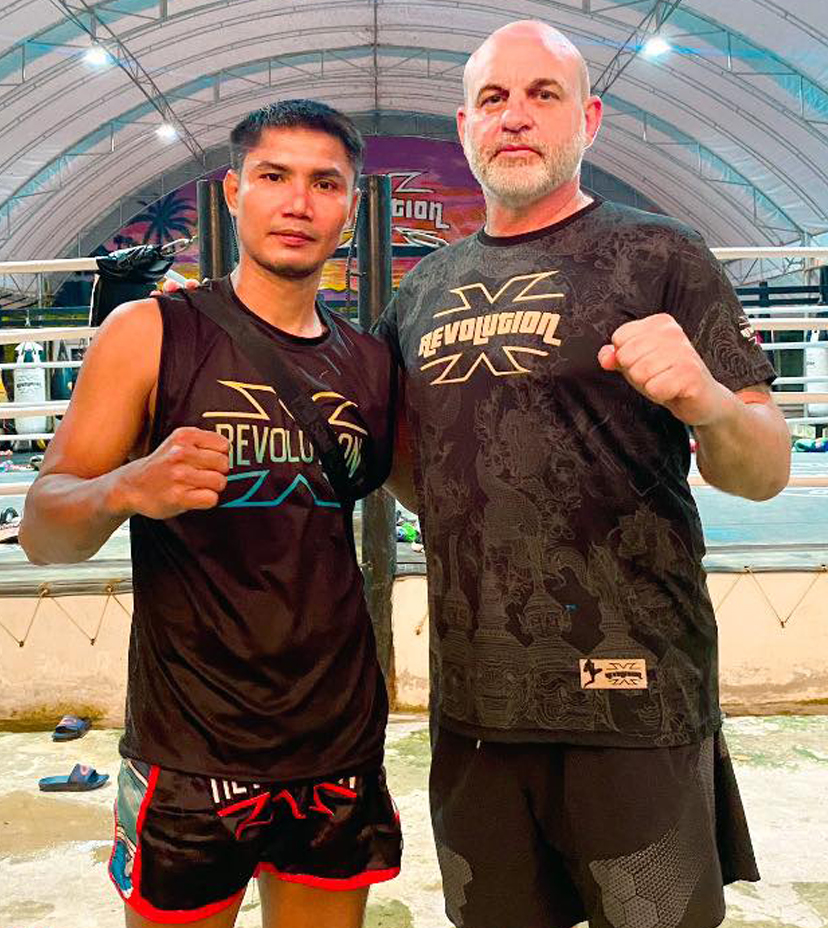 Thank you very much for the interview
Sakapeth marked the history of Muay Thai champions of the 2000s with his magnificent confrontations against the best of that era.
He faced many champions like Buakaw Por Pramuk (Loss), Kongpipop Petchyindee (1 draw, 2 losses), Orono Wor Petchpun (2 losses), Yodsaenklai Fairtex (1 win, 1 loss), Nongbee Kiatyongyut (2 wins, 1 defeat), Nopparat Keatkhamtorn (Loss), Attachai Fairtex (Loss), Weenailek Tor Rangsan (Win), Sakaothong Phetnongnut (Win), Silaphet Por Pao (Win), Phetasawin Seatran Ferry (Loss), Yodthanu Phetchnongnut (Win), Dao Udon Por Yotsanan (Win), Kingstar Nakhon Thong Park (Win), Lakhin Sakjawee (Win), Khunphinit Kiattawan (2 wins), Namphonlek Nongkeephahuyut (Win), Samranchai 96 Peenang (Win)!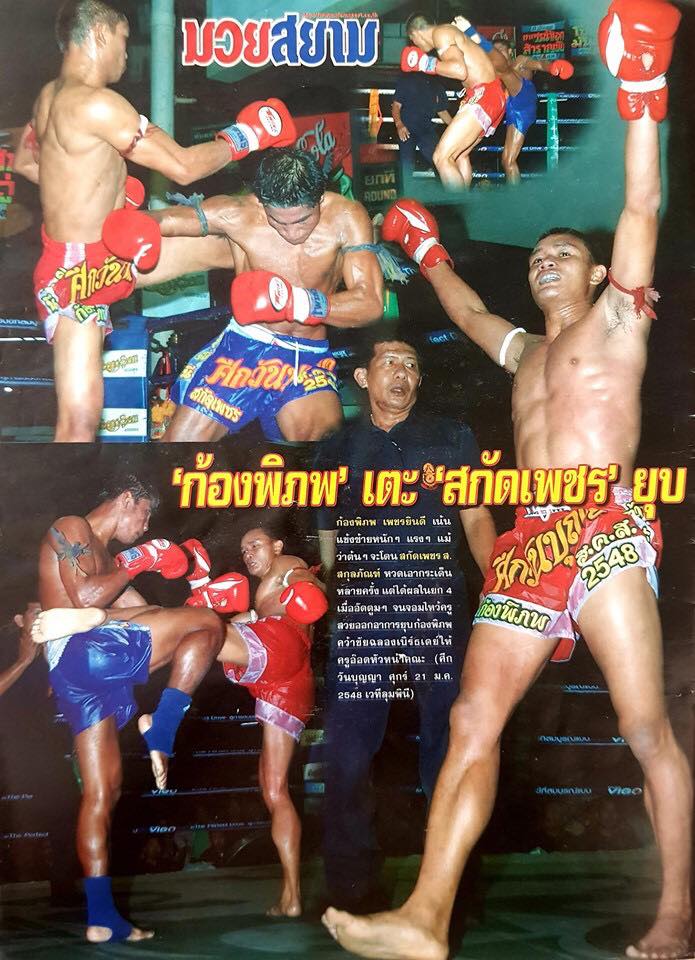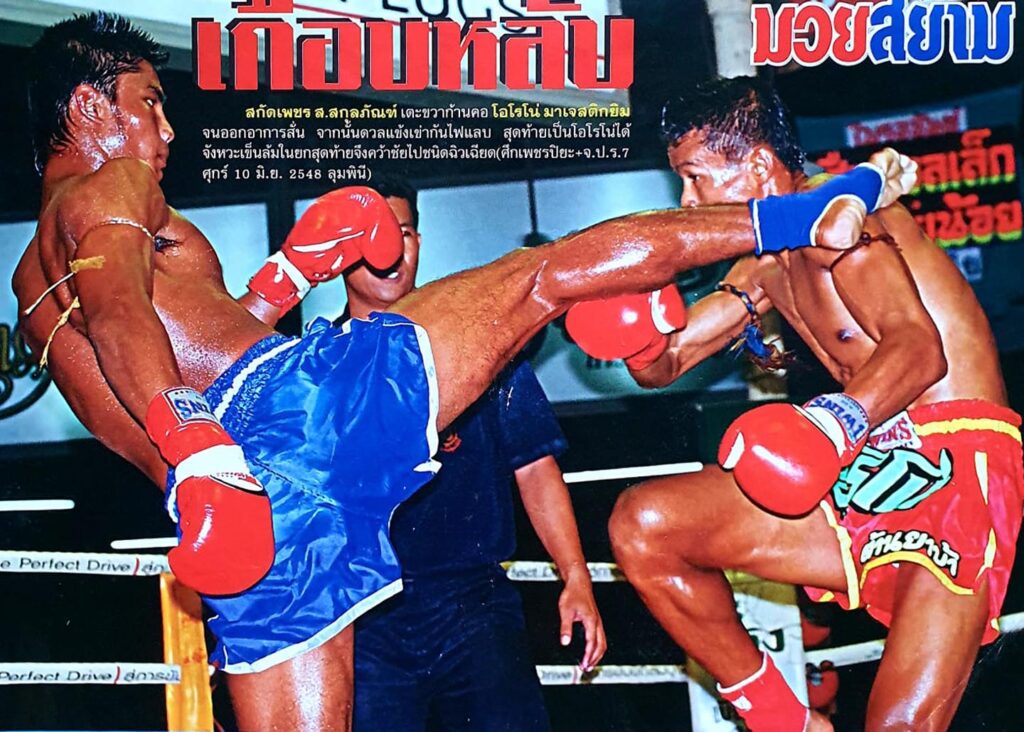 In 2000, at the Omnoi stadium, Sakapeth (18 years old) lost by knockout against the young Buakaw Por Pramuk (18 years old) who later became an icon of Muay Thai.
On August 31, 2002, the young Sakapeth (20 years old) met a monument of Muay Thai, the legendary Lakhin Sakjawee (Wassantasit) (30 years old) who was making a comeback after stopping his career four years previously. Nicknamed "The Puncher from Hell," Lakhin was an extremely powerful boxer. Sakapeth defeated the ring bull Lakhin.
On Saturday September 28, 2002, at the Radja stadium, Sakapeth won the 9th Mitsubishi tournament in the 130 lbs category. This famous tournament was one of the most famous in the 2000s. Sakapeth, for the final of the tournament, met the solid Yodthanu Phetchnongnut. The title of Radja stadium champion in 130 lbs was also at stake. The match was close and Sakapeth won with three judges giving him 49 points against 48 points for Yodthanu.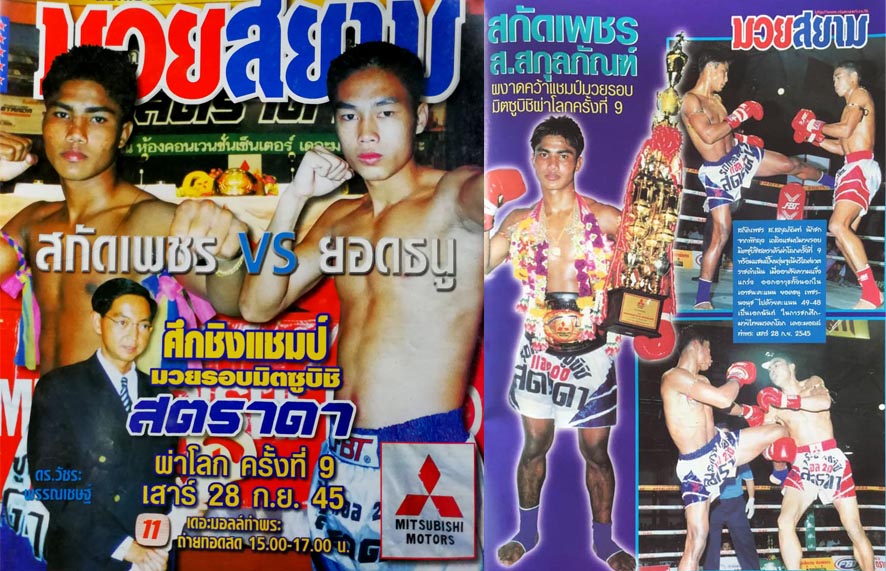 Two months later, on Thursday, November 28, at the Radja stadium, Sakapeth victoriously defended his Radja belt in 130 lbs against the star of the moment Nongbee Kiatyongyut (Lumpinee Champion in 105 lbs and 118 lbs, WMC world champion in 130 lbs). Sakapeth and Nongbee have faced each other three times with two victories for Sakapeth.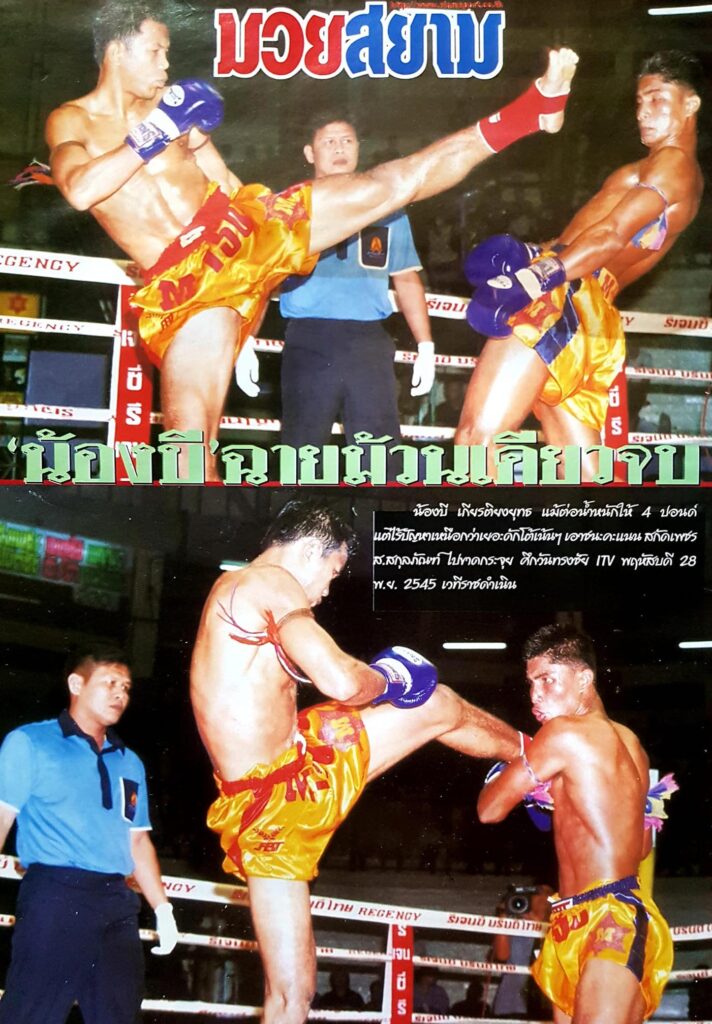 Sakapeth once again put his Radja title on the line on Thursday February 13, 2003. In the Radja stadium, Sakapeth defeated Khunphinit Kiattawan, a terrible fighter who was nicknamed "Goliath". A month later, on March 13, Sakapeth and Khunphinit had a rematch, and Sakapeth beat Khunphinit again!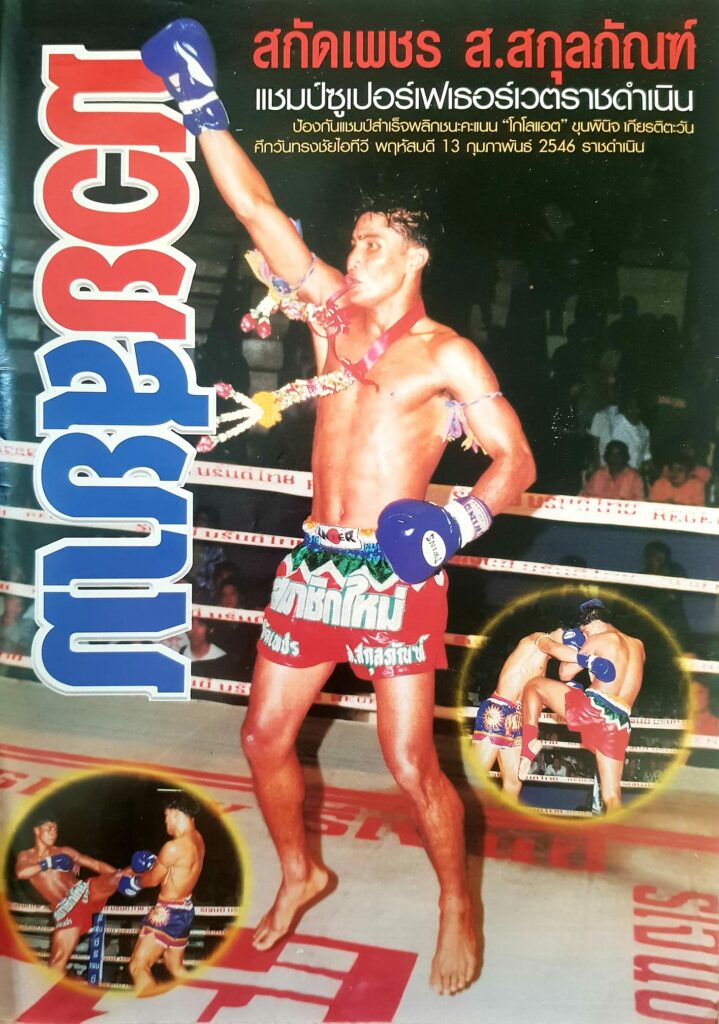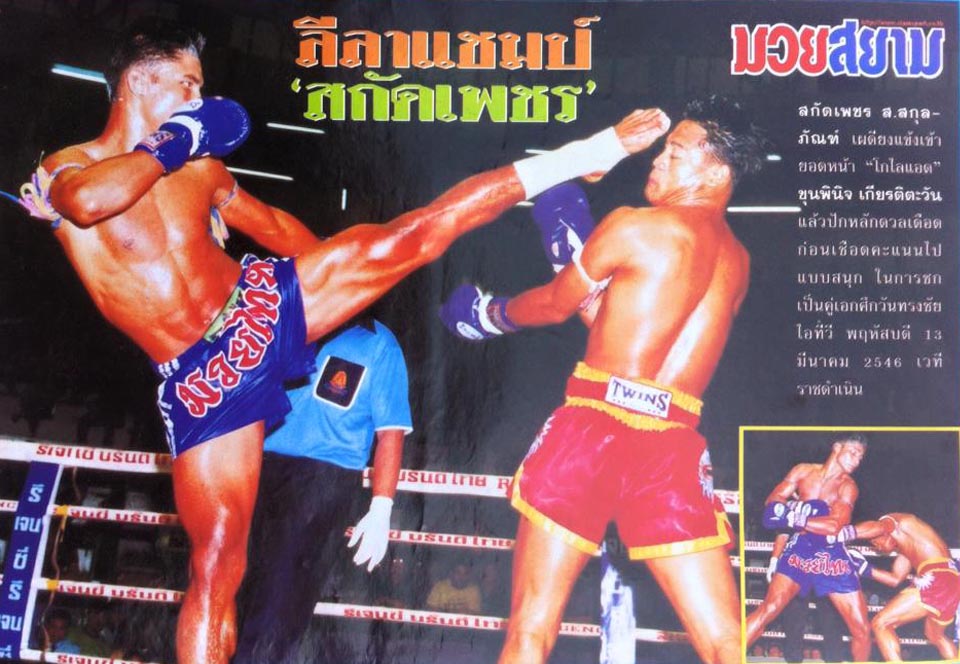 On August 3, 2003, in the Radja stadium, Sakapeth put in a great performance by beating the French puncher Jean-Charles Skarbowsky by KO. The French champion was given favorites for this match because he had just beaten three great Thai champions by knockout, Mankong Kiatsomkuan (Radja champion), Kaoponglek Luksuratham (Lumpinee champion) and Chookdee Por Pramuk (Lumpinee champion). But in the first round, Sakapeth placed a magnificent High Kick which hit hard the French champion who was counted before being stopped by the referee…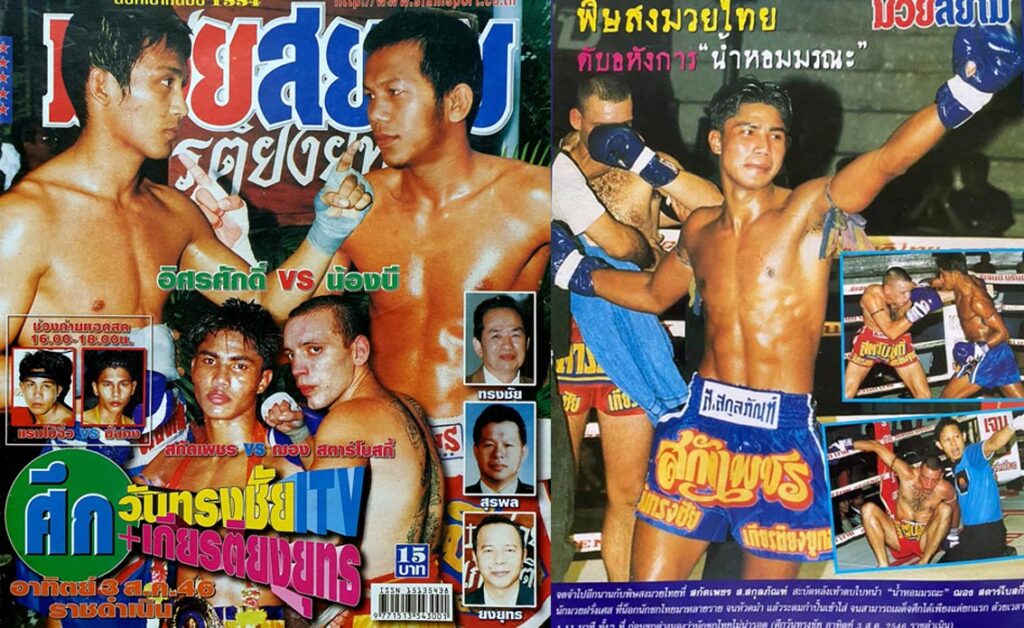 In 2004, Sakapeth had several big matches against big ring stars such as Orono Wor Petchpun, Yodsaenklai Petchyindee, Singdam Kiatmuu 9 and Nongbee Kiatyongyut.
He lost on points against Orono Wor Petchpun (Lumpinee champion in 130 lbs, Thai champion in 126 lbs and 130 lbs, WMC world champion in 122 lbs, WPMF world champion in 140 lbs), the champion Orono beat a second time Sakapeth in 2005.
Sakapeth had two fights against the terrible Yodsaenklai Petchyindee (Lumpinee Champion, WMC, WPMF, WBC world champion). Sakapeth won their first clash and Yodsaenklai won the rematch.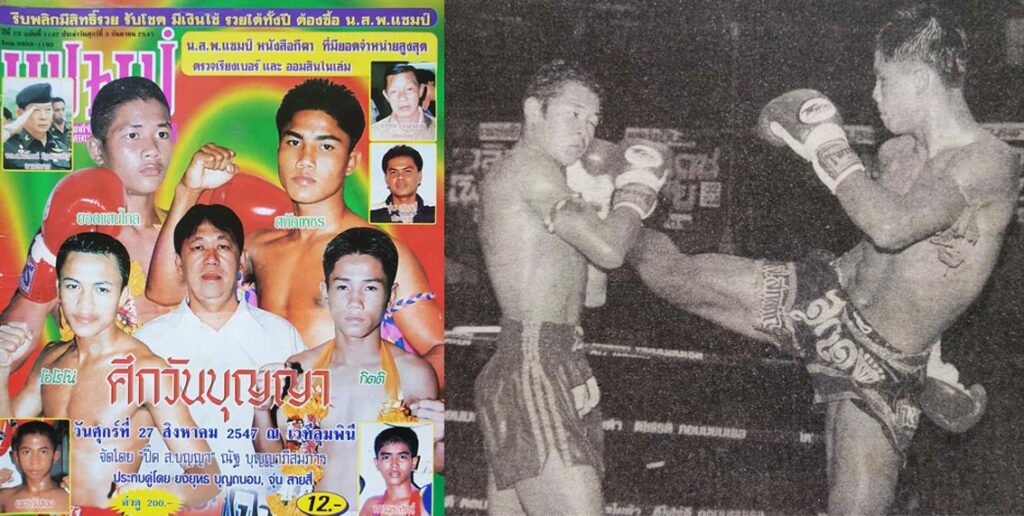 Sakapeth lost on points against Singdam Kiatmuu 9 (Champion of Lumpinee, champion of Thailand, Best boxer of the year 2002 and 2003) and he beat on points, a second time, Nongbee Kiatyongyut.
Sakapeth met Singdam Kiatmuu 9, on March 18, 2005, at the Lumpinee stadium, for the Lumpinee title in 130 lbs. For this rematch, Sakapeth beat Singdam and won the Lumpinee belt in 130 lbs!
The two champions met for a third match on October 6, 2006 and Sakapeth again beat star Singdam on points.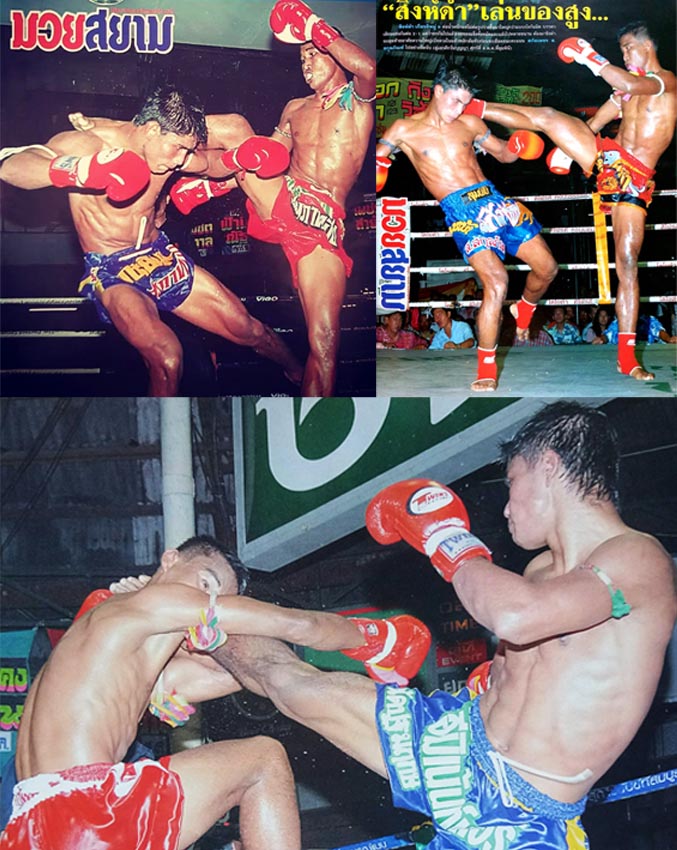 On June 6, 2006, in the Lumpinee stadium, at the age of 24 years, Sakapeth won his fourth belt, the Lumpinee stadium belt in 135 lbs which he won against the formidable Samranchai 96 peenang (Thailand champion, Omnoi champion) who was the same age as Sakapeth.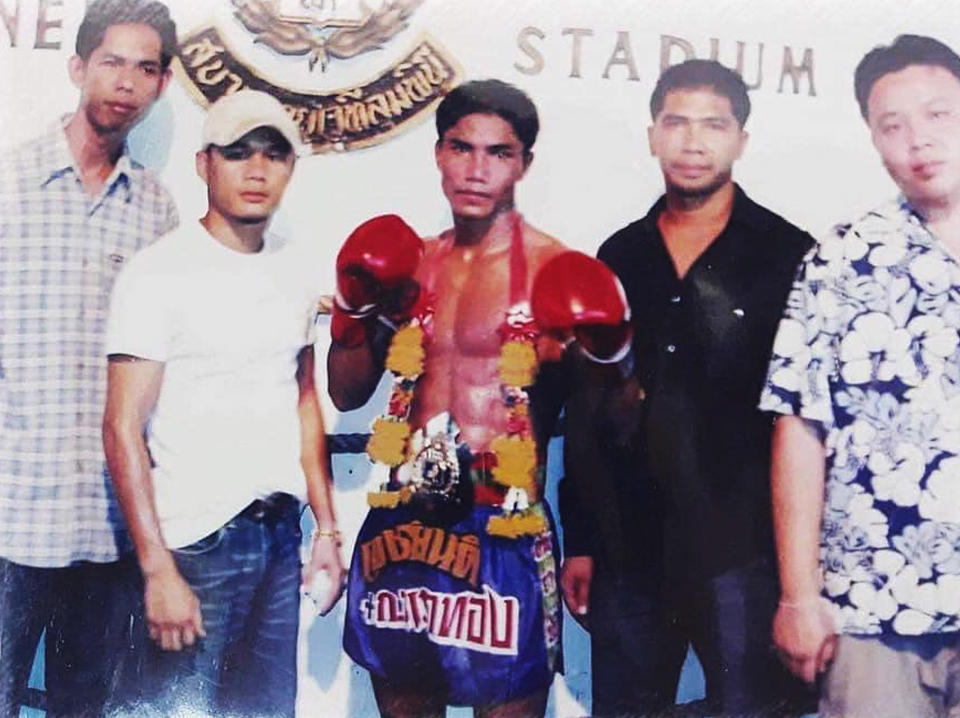 SAKAPETH SOR SAKULPHAN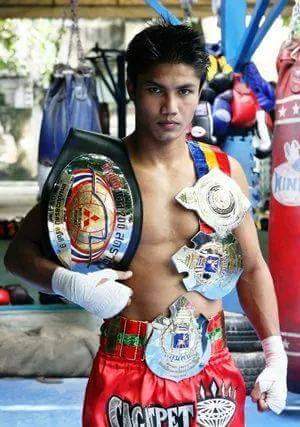 Real name: Somkid Rakchul
Nickname: Jom Way Khru Souay (The Handsome Way Khru)
Date of birth: June 29, 1982
Town of birth: Thalae Noi Khuan Khanun in Phattalung province (Southern Region)
Weight: 59 Kg – 61 Kg – 70 Kg
Height: 1m71
Number of fights: 280. 195 wins, 80 losses, 5 draws
Title: Radja champion in 130 lbs (2002), Lumpinee champion in 130 lbs (2005), Lumpinee champion in 135 lbs (2006), winner of the Mitsubishi tournament in 130 lbs (2002)
Team: Sor Sakulphan Gym