INTERVIEW WITH "DESTROYER" YODLEKPET OR PITISAK (BEST BOXER OF THE YEAR 2017)
Temps de lecture :
6
minutes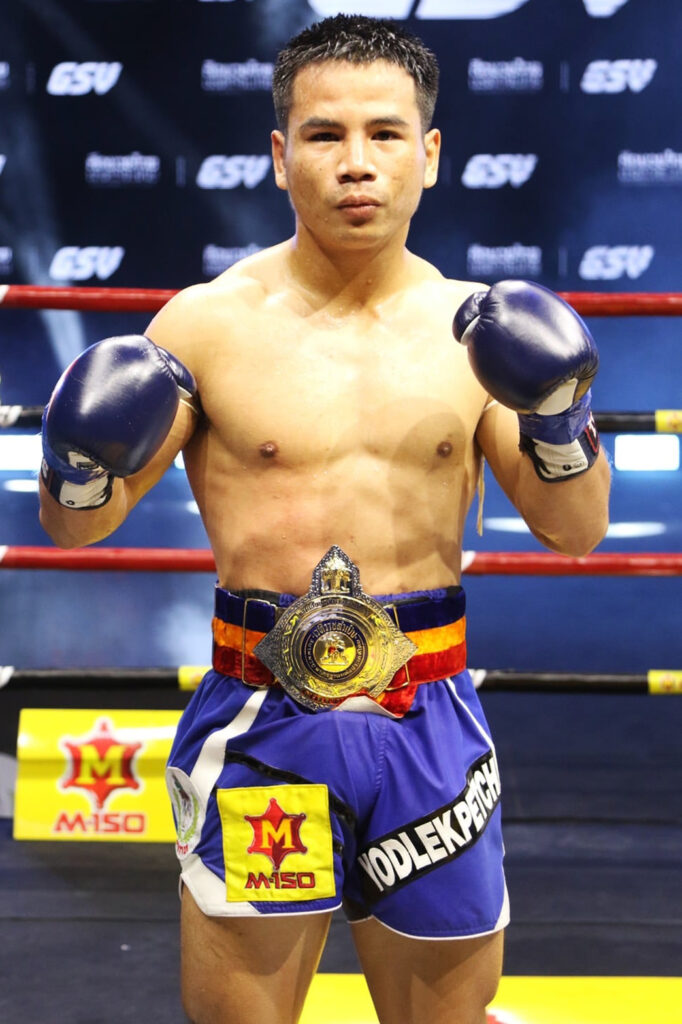 INTERVIEW WITH "DESTROYER" YODLEKPET OR PITISAK (BEST BOXER OF THE YEAR 2017)
by Serge TREFEU (2023)
Hello Yodlekpet, how are you?
I am very well thank you
How old are you ?
I am 29 years old
What region of Thailand are you from?
I was born in Nam Kham Yai village in Suwannaphum province of Roi Et region (Northeast Region). It is a small village which is 30 km from the town of Roi Et
What is your parents' profession?
My parents worked in the rice fields, they are farmers
You have brothers and sisters ?
We are three children in the family, I have a little brother and an older brother
Are your brothers boxers like you?
No, I'm the only boxer in the family
At what age did you start boxing?
At the age of 10 years
Did you fight when you were 10 years?
Yes, I won my first fight in points and I won 160 baht, it was not much but I was happy with my victory and I could earn money!
How did you discover boxing?
My father is a big fan of boxing, we watched a lot of matches on television
You started Muay Thai in which camp?
I started training at home in my house because there was no boxing camp in our village. I trained about a year at home with my father, I was fighting under the name of Nongnat Sit Wat Chae. Then I went to a little camp in the Roi Et Region called Or Saengtawee. That's when I took the name Yodlekphet Or Saengtawee. I fought two years for this camp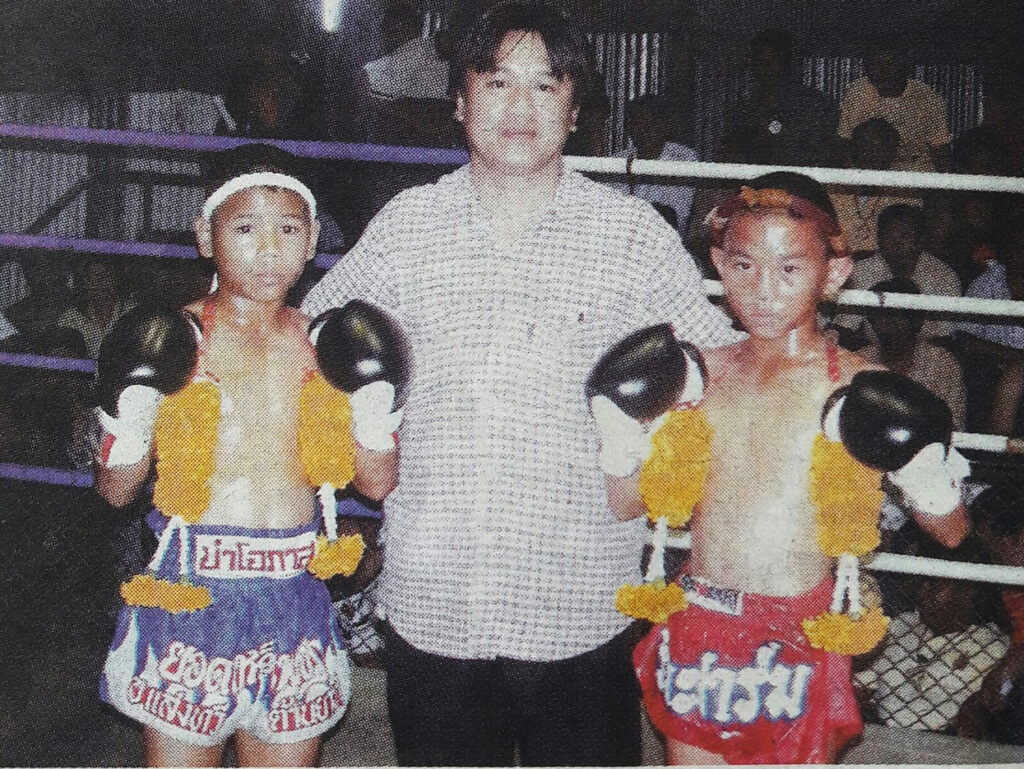 Did you fight a lot in the provinces?
Yes, enormously!
At what age did you make your first fight in Bangkok?
Around the age of 13 years-14 years
How old were you in a big camp in Bangkok?
At 13 years, I joined the Sor Sommai camp in Bangkok and I took the name of fighter of Yodlekphet Or Pittisak. When I was 20 years, I became a soldier and went to Por Burapha camp. Then, at 22 years, I went to camp Teeded 99 and fought under the name of Yodlekphet Or Atchariya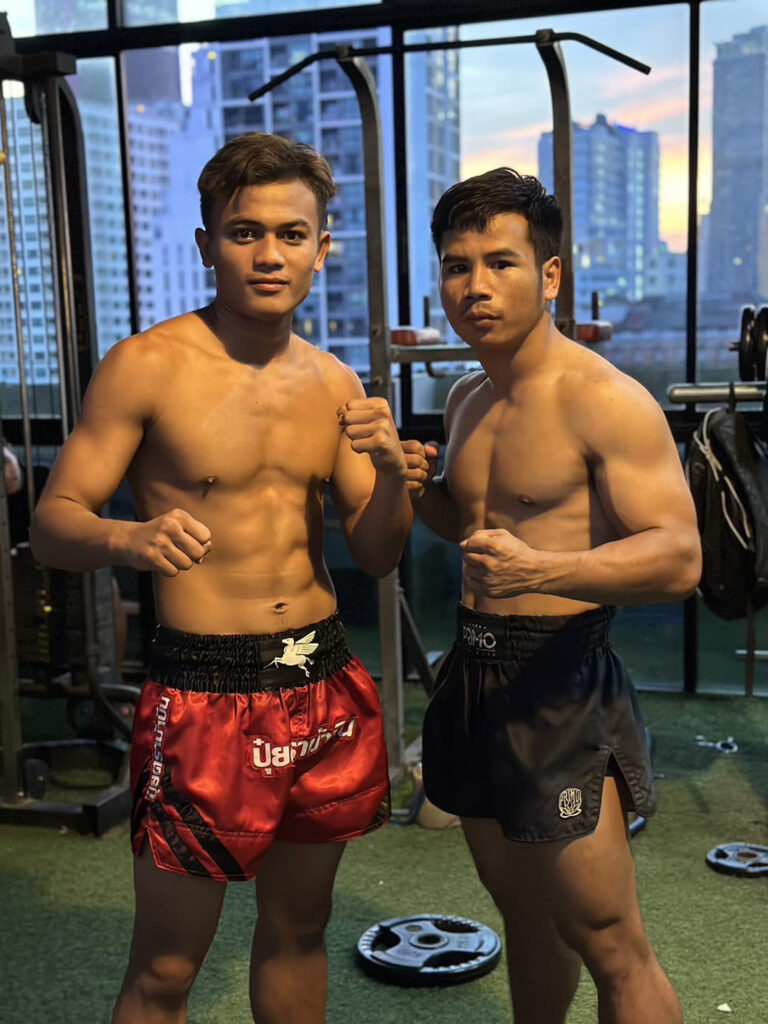 Now what camp are you training on?
I have been at Sor Sommai camp since the beginning of the year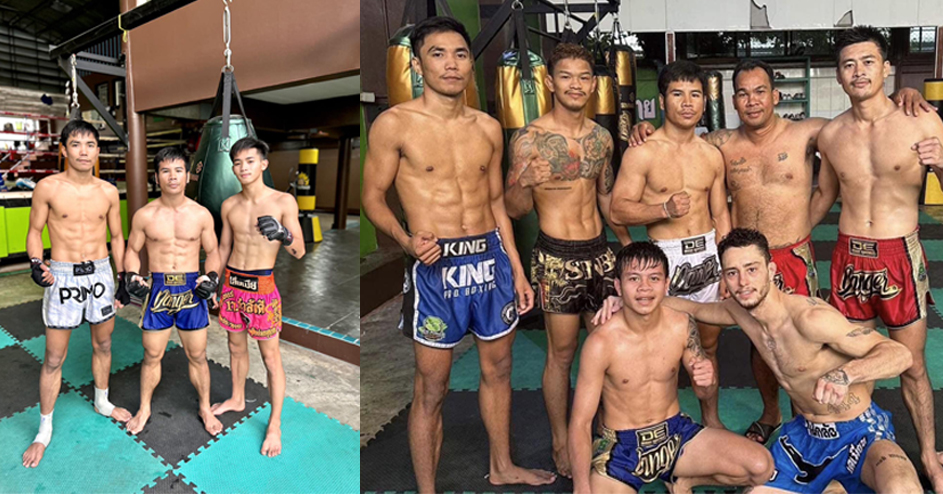 In what category do you fight?
I fought in 130 lbs and 135 lbs. But today I fight in 140 lbs, right now I weigh 66 Kg (Laughter)
Did you win belts at the stadiums in Bangkok?
Yes, I won the belts of the two stadiums of Bangkok, Lumpinee and Ratchadamnoen
Which opponent did you win these belts against?
In 2015, I beat by KO Samingdeat Dekfaifa for the Radja belt in 135 lbs, I lost my Radja title in Japan against a Japanese champion (Genji Umeno). In 2017, I beat by KO Rambo Pet Por Tor Or for the Lumpinee belt in 135 lbs. The same year, I won again the Radja belt in 135 lbs against Phanpayak Sitchefboontham that I beat by KO. In 2021, I won the Radja belt in 140 lbs against Kulabdam Sor Jor Piek-U-Thai!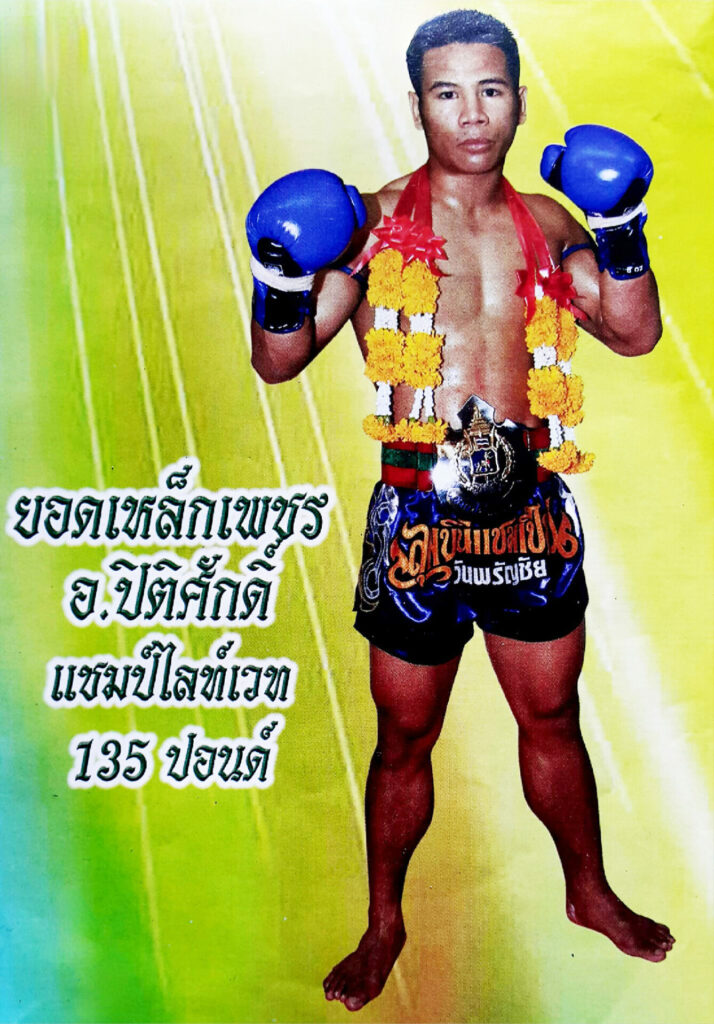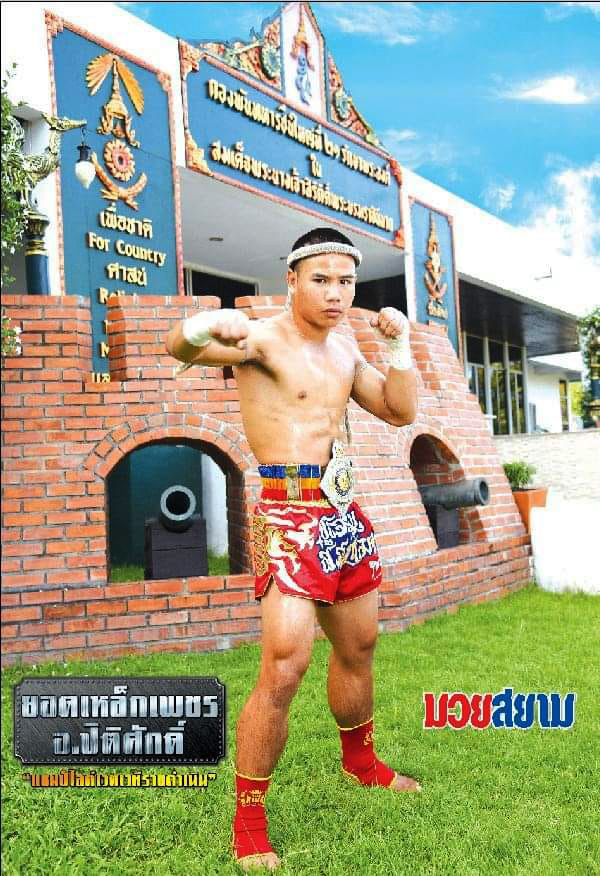 How many fights have you had since the beginning of your career?
I did nearly 300 fights for about 230 wins
How many fights have you won by knockout?
I don't know anymore, almost thirty wins by knockout…
What is your boxing style?
I am a Fighter, a Muay Bouk (Fighter who advances and durable boxer) with good punches
What has been your hardest fight so far?
My fights against Sangmanee, each time it was very hard against him!
You won against Sangmanee?
We met five times, three times in the Radja stadium and I won three times and twice in the south at Songkla, I won a match and I lost a match on points
What is your best boxing memory?
My first fight in the stadium of Lumpinee, it was a dream for me to fight in this big stadium!
What opponent did you meet for the first time at Lumpinee?
I fought Sivikou Witep, against him I won once and lost once
Who are the most famous adversaries you have faced?
I met Sangmanee (4 wins, 1 loss), Ekarit (Win), Por Tor Thor (Win), Rodlek (1 win, 1 loss), Kongsak (Win), Kaimukkao (1 win, 1 loss), Phanpayak ( 3 wins), Phanpayak Jitmuangnon (Win), Seksan (1 win, 2 losses), Rambo (Win), Nuenglanlek (2 losses), Kaonar (4 losses, 1 draw), Ferrari (Loss), Kulapdam (2 wins) , Muangthai (3 losses), Rodtang (Loss)
Who is the best Thai fighter for you today?
I think it's Superlek Kiatmuu9
Have you ever fought against foreign fighters?
I fought against Japanese, Australian, French and other countries, I don't know which countries…
Did you fight against the French champion Rafi Bohic?
Yes, against Rafi Singpatong, a good fighter, I won the points against him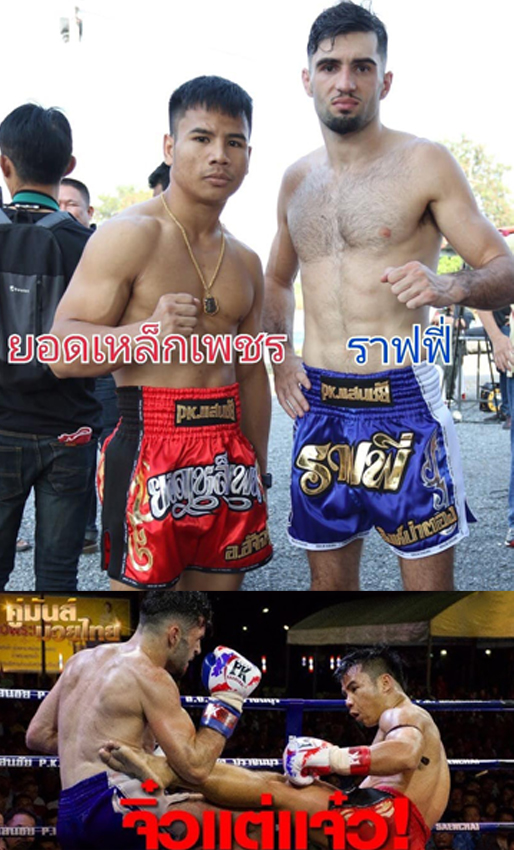 Do you know any French fighters?
I only know Rafi
Have you ever fought overseas?
I fought several times in Japan, I had six matches there and I only lost once on points…
Would you like to come fight in Europe, in France for example?
Of course !
Who do you think is the best foreign fighter right now?
The one who beat Nong O, the English Jonathan Haggerty, he is very strong!
Who is your promoter?
Mr. Sakulmetta (Sommai Promotion)
What is your purse today?
In Thailand, 300,000 baht and abroad 400,000 baht
After your boxing career, what would you like to do?
I would like to have my own boxing camp in Bangkok
Are you making a good living now from boxing?
Yes, very good. I had difficult times but now it's okay, I'm winning big purses, especially since I fought at One Lumpinee. I was able to build a large house in the Roi Et region for my family, I also bought a beautiful car
For you, are the belts in the big stadiums in Bangkok as important as in the 80s and 90s?
Yes, I think they are still very important, especially those of Radja and Lumpinee
What about the One's belt?
It has also become a very important belt!
When is your next fight?
November 27 at One Lumpinee
Against which opponent?
Russian Tagir Khalilov
Thank you very much for the interview and chookdee for your fight!
Thank you so much
Yodlekpet, whose birth name is Natthaphong Singphonngam, is nicknamed "Kon Lek" (The Man of Steel) by Muay Thai fans.
Yodlekpet is an extremely powerful fighter, his devastating strength is impressive, with his lumberjack fists and low kicks, he has knocked out great champions such as Phanpayak Sitchefboontham, Kaimukkao Chuwattana, Bangpleenoi 96 Peenang, Rambo Pet Por Tor Or, Rungkit Wor Sangprapai. Yodlekpet also defeated ring stars like Kulapdam Sor Jor Piek-U-Thai, Kongsak Sitboonmee, Sangmanee Sor Tienpo, Rodlek Jitmuangnon and Phanpayak Jitmuangnon on points!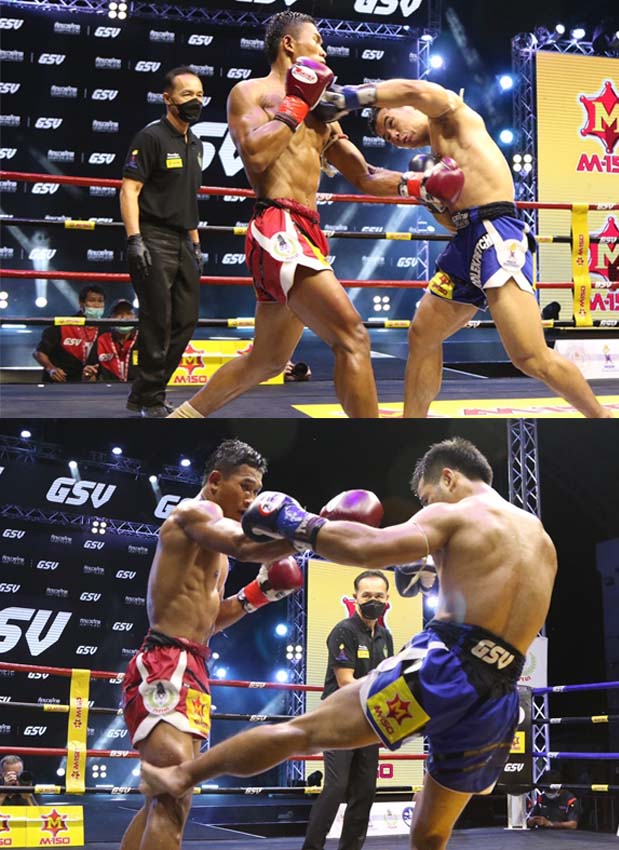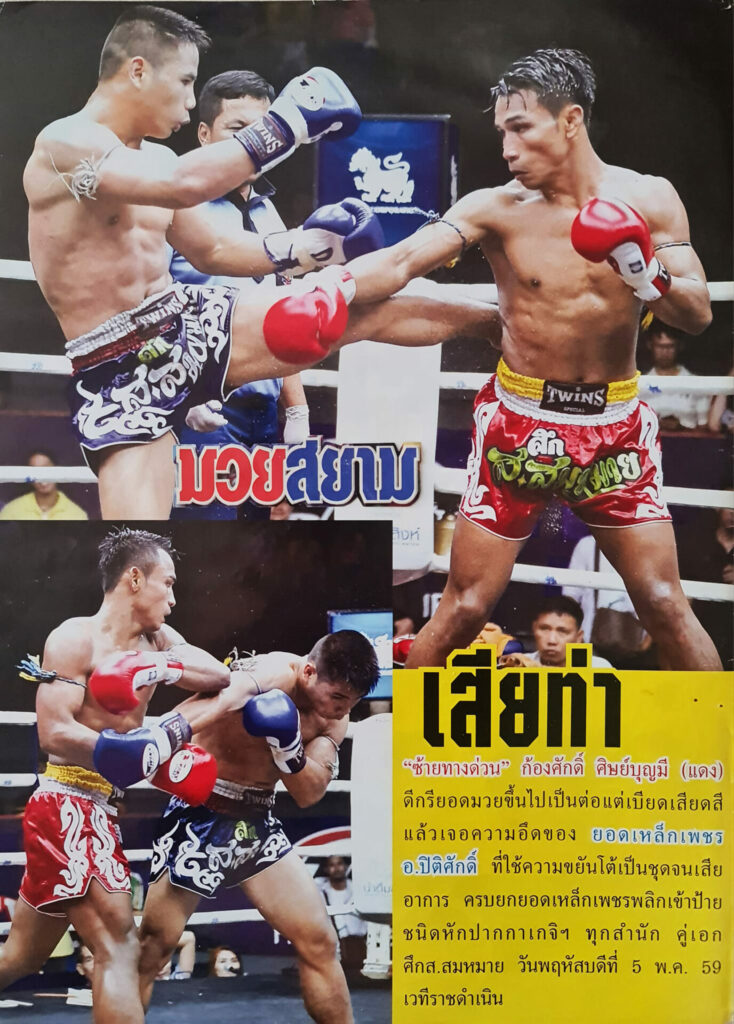 On November 18, 2015, Yodlekpet won his first Radja stadium belt in 135 lbs, he beat by KO with a devastating right hook Samingdeat Dekfaifa (Winner of the Chang Muay Thai Real Hero tournament).
On October 23, 2016, in Japan, in Tokyo, Yodlekpet lost his Radja title in 135 lbs against the Japanese Genji Umeno (WBC and WPMF world champion). Yodlekpet beat Genji Umeno by KO in 2015 at the Radja stadium in Bangkok.
On June 9, 2017, in the Lumpinee stadium, Yodlekpet defeated the solid Rambo Pet Por Tor Or (Radja champion, TV7 champion, Thailand champion) in the fourth round with his destructive low kicks. He won the Lumpinee title in 135 lbs!
Three months later, on September 11, Yodlekpet struck down Phanpayak Sitchefboontham (Radja champion, WBC world champion) with a series of fists and again won the Radja belt in 135 lbs.
In 2017, he won the belts of the two biggest stadiums in Bangkok, Lumpinee and Radja and made 7 fights for 6 victories, he defeated Bangpleenoi 96 Peenang (KO), Phetngam Kiatkumphon (KO), Phanpayak Sitchefboontham (1 time by KO, 1 time on points), Rambo Pet Por Tor Or (KO) and Rodlek Jitmuangnon. Yodlekpet lost on points only to star Muangthai PK Saenchai.
For this great pugilistic year, "the Man of Steel" was elected "Best Boxer of the Year 2017" and received this prestigious trophy by the famous Siam Keela magazine!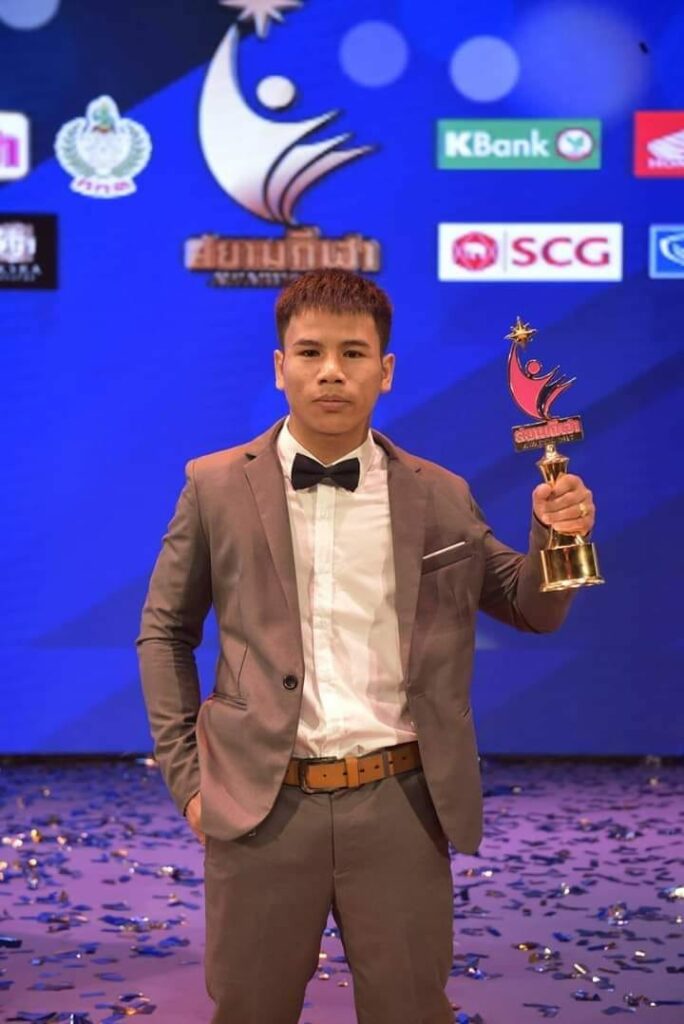 During 2018, Yodlekpet won almost all of his fights, defeating Sangmanee Sor Tienpo three times, as well as superstar Phanpayak Jitmuangnon.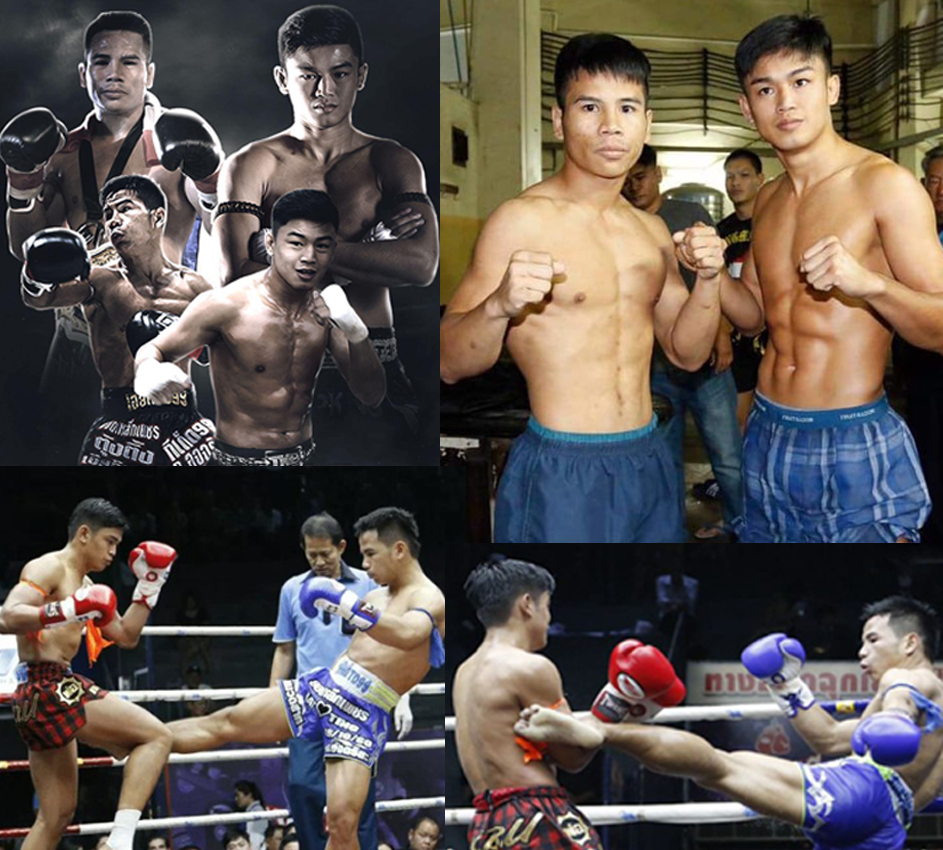 He won three matches in Japan and won the "Knock Out Tournament", a tournament he won in Japan for a second time in 2019.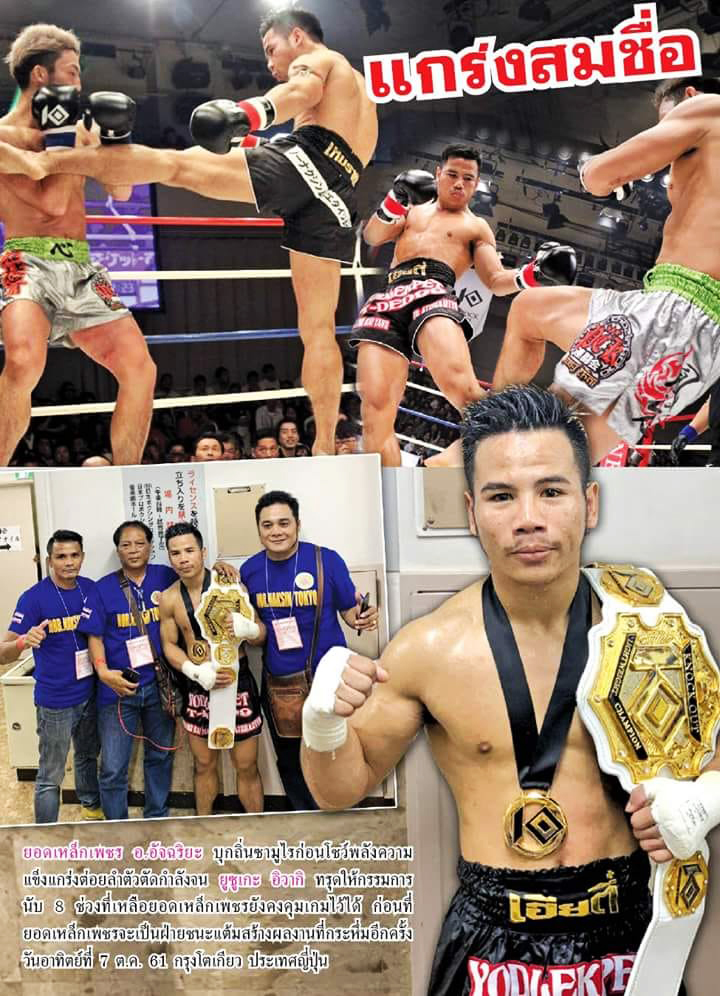 Yodlekpet drew against Yodpanomrung Jitmuangnon and lost on points to Seksan Or Kwanmuang in a very tough bloody match. Note that Seksan and Yodlekpet trained together for several years in the Sor Sommai Gym camp, this did not prevent these two friends in life from making terrible wars in the ring, they faced each other three times with a victory for Yodlekpet and two point victories for Seksan…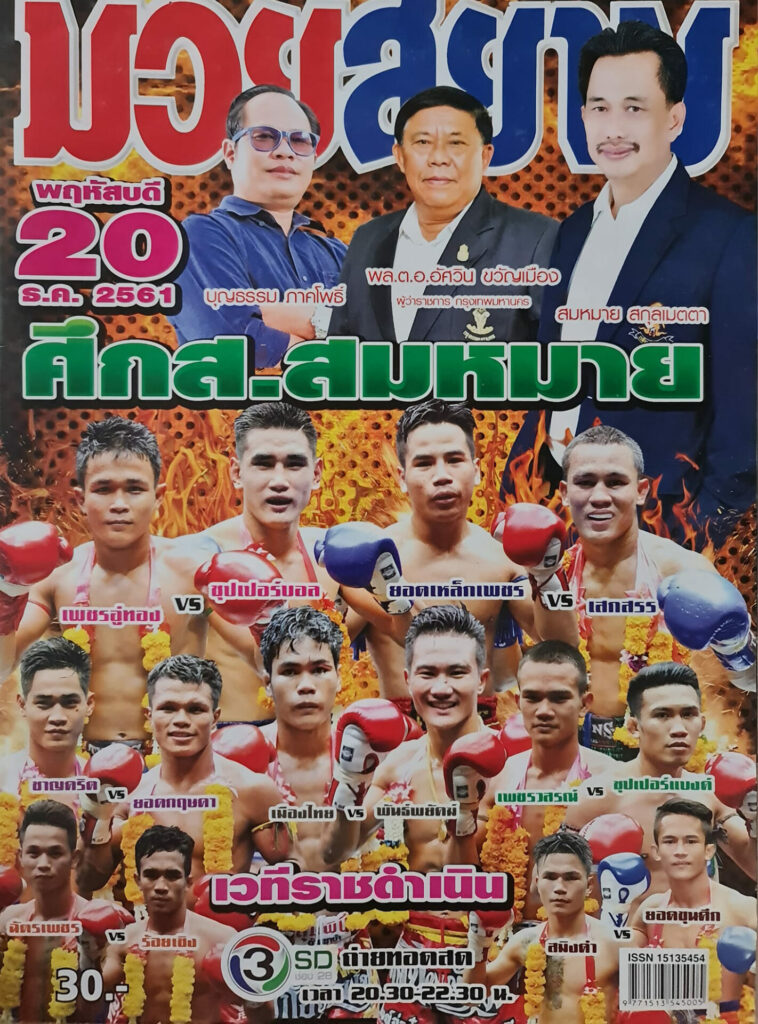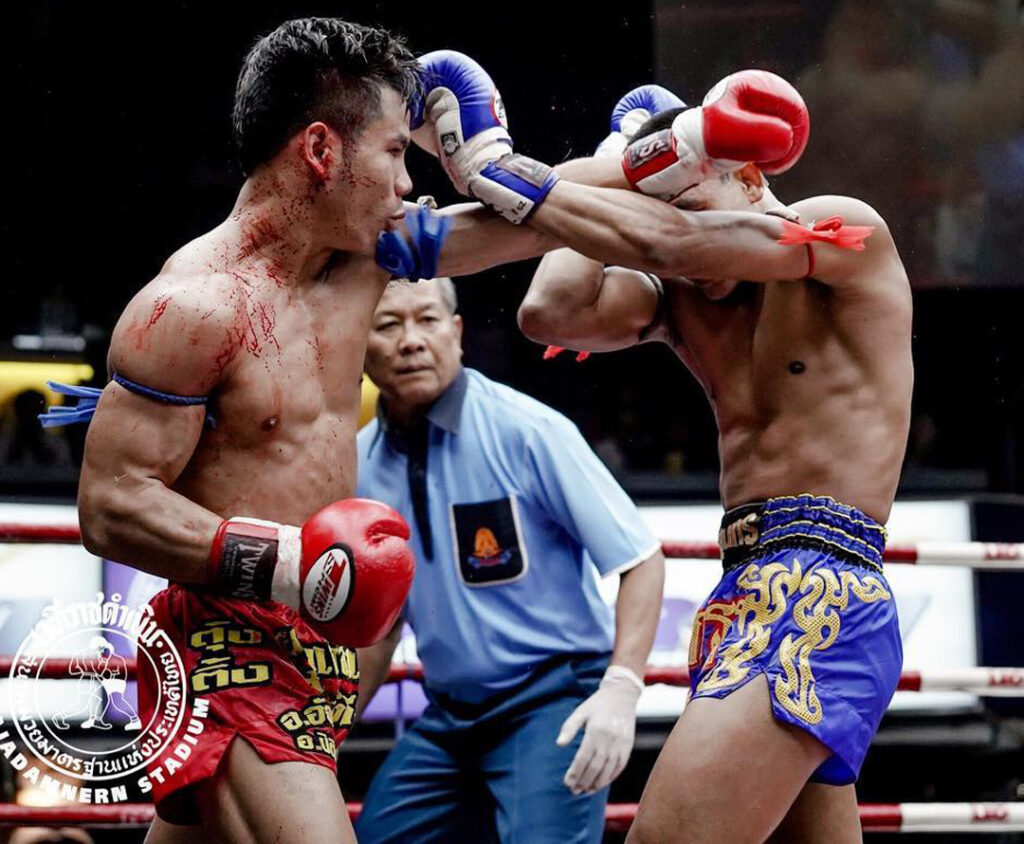 This great champion experienced a bad period during the years 2020-2021 suffering several defeats with tough fights against great champions such as Nuenglanlek Jitmuangnon (2019), Rodtang Jitmuangnon, Kaonar P.K.Saenchai, Tapaokaew Singmawynn and Ferrari Fairtex.
He also had great difficulty finding fights because of the covid pandemic. So much so that he had to sell lottery tickets and durian fruits on the street in order to support his family…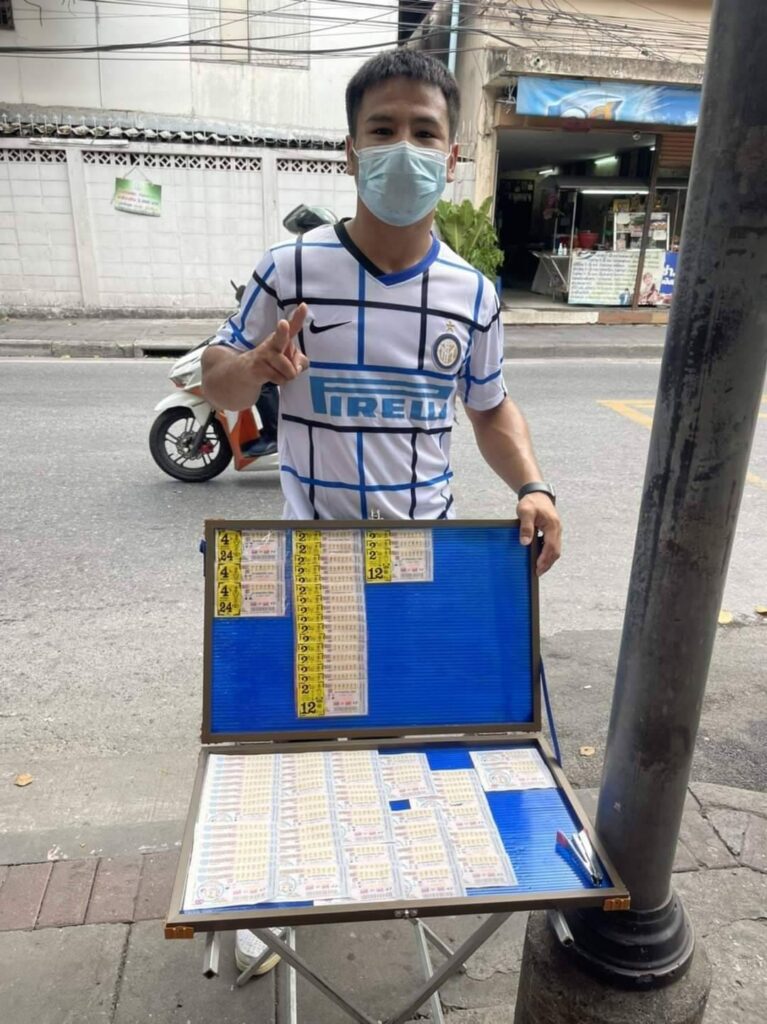 On September 18, 2021, Yodlekpet lost on points to Petchmahachon Jitmuangnon (Omnoi Champion, winner of the Isuzu tournament) for the Omnoi stadium belt in 140 lbs.
On November 26, 2021, Yodlekpet made a remarkable comeback, he challenged the formidable Kulabdam Sor Jor Piek-U-Thai (Lumpinee champion, Thailand champion, Best boxer of the year 2017), and he made the count the Kulabdam puncher. Yodlekpet finally beat Kulabdam on points and hung the Radja belt on his waist in the 140 lbs category!
His financial life completely changed in 2023 when he joined the famous One Lumpinee circuit. As a Lumpinee and Radja champion, he earned purses of between 100,000 and 150,000 baht, which was already very good. But at One Lumpinee, he now receives purses of 300,000 baht to 400,000 baht. His five fights in the One Lumpinee circuit collected bonuses of over one million baht!
At One Lumpinee, the "destroyer" of the rings beat the Romanian Silviu Vitez (WAKO World Champion) by referee stoppage, the Iranian Saman Ashouri by KO, the Bosnian Denis Puric by KO, and on points the Australian champion Jordan Godtfredsen (WMC Intercontinental Champion, WBC Australia Champion, WKA South Pacific Champion).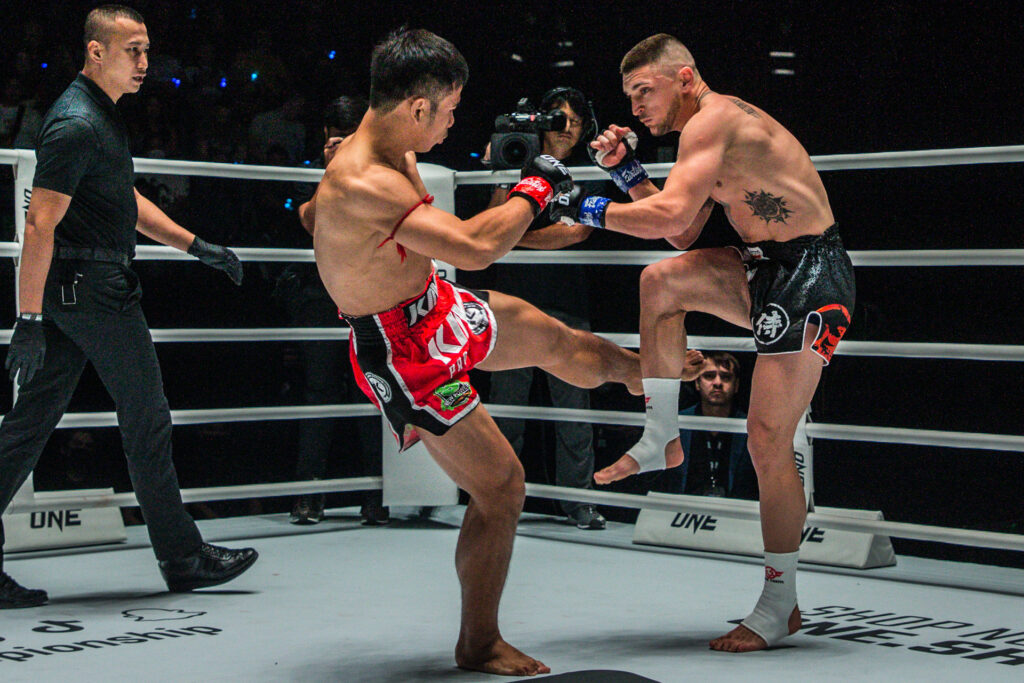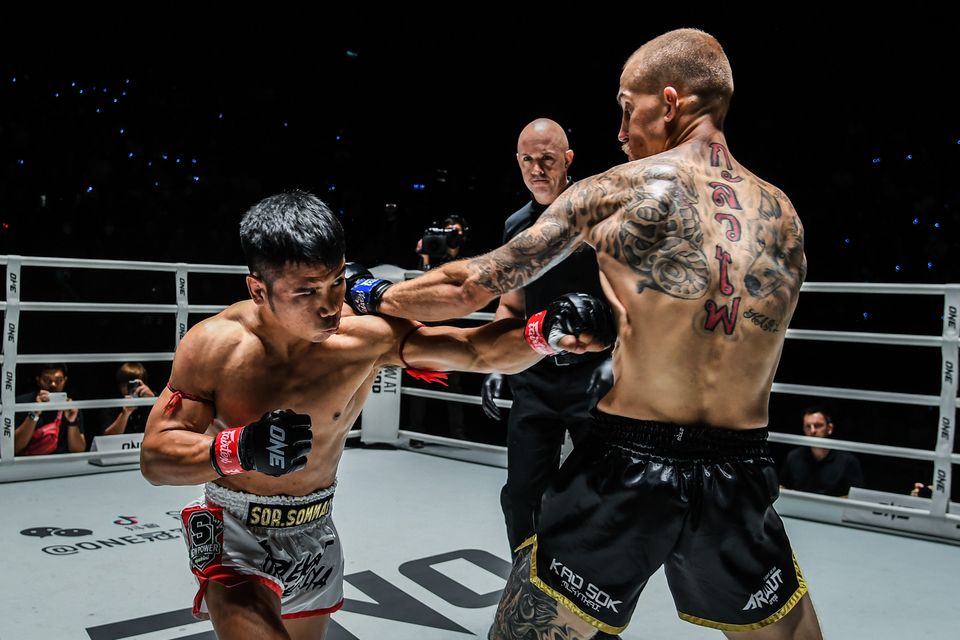 Yodlekpet lost his last fight at One Lumpinee against the terrible Muangthai PK Saenchai who beat him on points for the second time, for this striker's match Yodlekpet scored a bonus of 350,000 baht!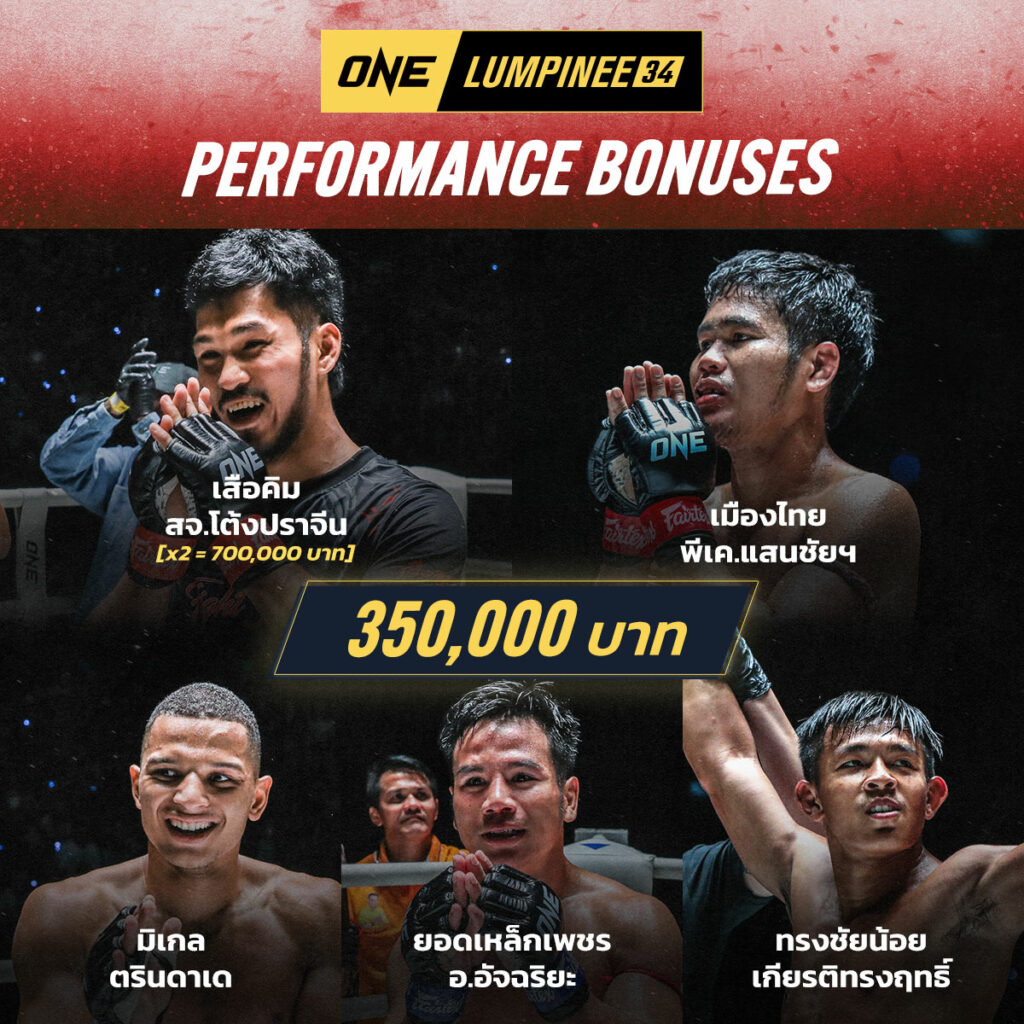 YODLEKPET OR PITISAK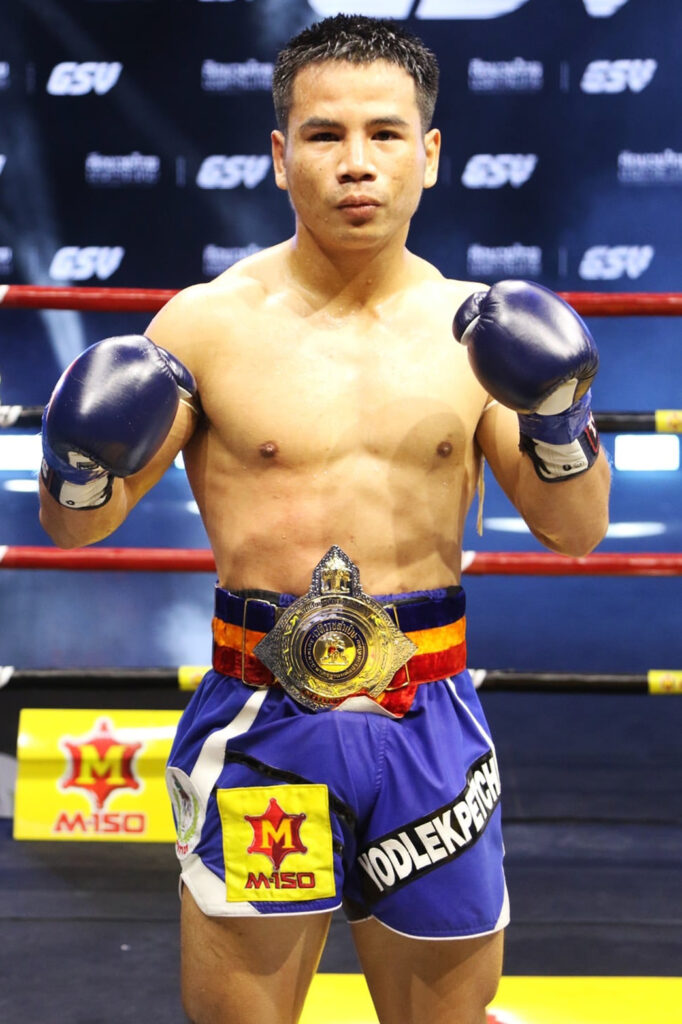 Real name: Natthaphong Singphonngam
Nickname: Kon Lek (The Man of Steel)
Date of birth: December 2, 1994
Town of birth: Nam Kham Yai in Suwannaphum province (Roi Et Region)
Weight: 61 Kg – 65 Kg
Height: 1m62
Number of fights: 300. 230 victories
Title: Radja champion in 135 lbs (2015, 2017), Lumpinee champion in 135 lbs (2017), Radja champion in 140 lbs (2021), Winner of the Knock Out Tournament in 140 lbs (2018, 2019)
Team: Sor Sommai Gym