Interview with STEVE MAC, Cutman in the prestigious One Championship organization
Temps de lecture :
6
minutes
Interview with STEVE MAC, Cutman in the prestigious One Championship organization
by Serge TREFEU (2023)
(Photos: Reza Goodary & Photo Eminency Co.,Ltd.)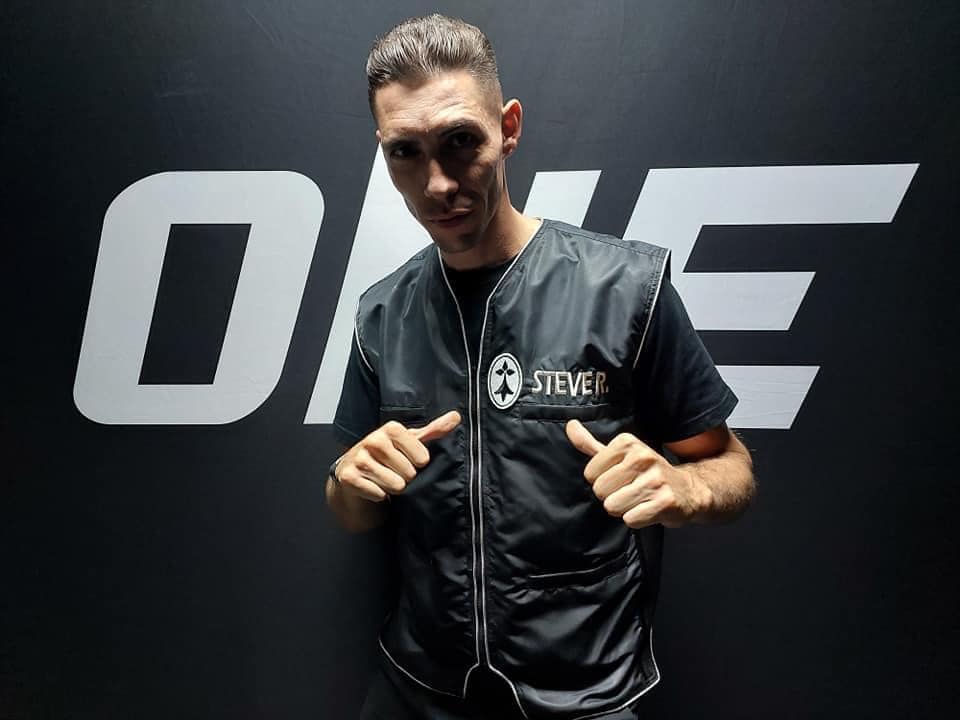 Hello Steve, thank you for granting me this interview for Siamfightmag. Can you introduce yourself for readers who don't know you?
My name is Steve Reneaux, I am 33 years old and I have lived in Thailand since 2020.
I live in Bangkok where I mainly teach boxing and I also work as Cutman for the ONE CHAMPIONSHIP organization. I hold a BPJEPS and a BP Pugilistic
Which region of France are you from and in which gym did you start boxing?
I am from the Bretagne region, Morbihan more precisely, and I started boxing in the Auray Boxe Gym
How did you discover boxing?
In the neighborhood where I lived, I heard the older people talking about boxing, and hearing them often made me want to.
One day, I went to a gym to get information. The coach (Willy le Couviour) told me "if you want, you take a pair of gloves from the bag and you come with us, now that you are here you will definitely try a lesson". I put on the gloves and immediately loved this sport. About two months later, during a event organized by the city, I discovered professional boxing and there, I was completely fascinated. From that moment on, it was all about boxing…
What attracted you to this sport?
I would say, the fun side, like hitting the opponent without getting hit. I also liked trying to win rallies, moving around, creating feints and triggering shots. You have to be strategic while constantly providing physical effort. I also really liked the punching bag sessions, it was a good outlet to relieve stress
Have you competed in Boxing?
Yes, I was an amateur from the age of 14 to the age of 17, I had 21 fights. Then I got injured and had to stop
In what year did you first go to Thailand?
My first time was in 2010, I was 20 years old, it was on the advice of my friend Xavier Bastard (European and World Muay Thai Champion). Psychologically, I was starting to feel overwhelmed in France, I had to look elsewhere…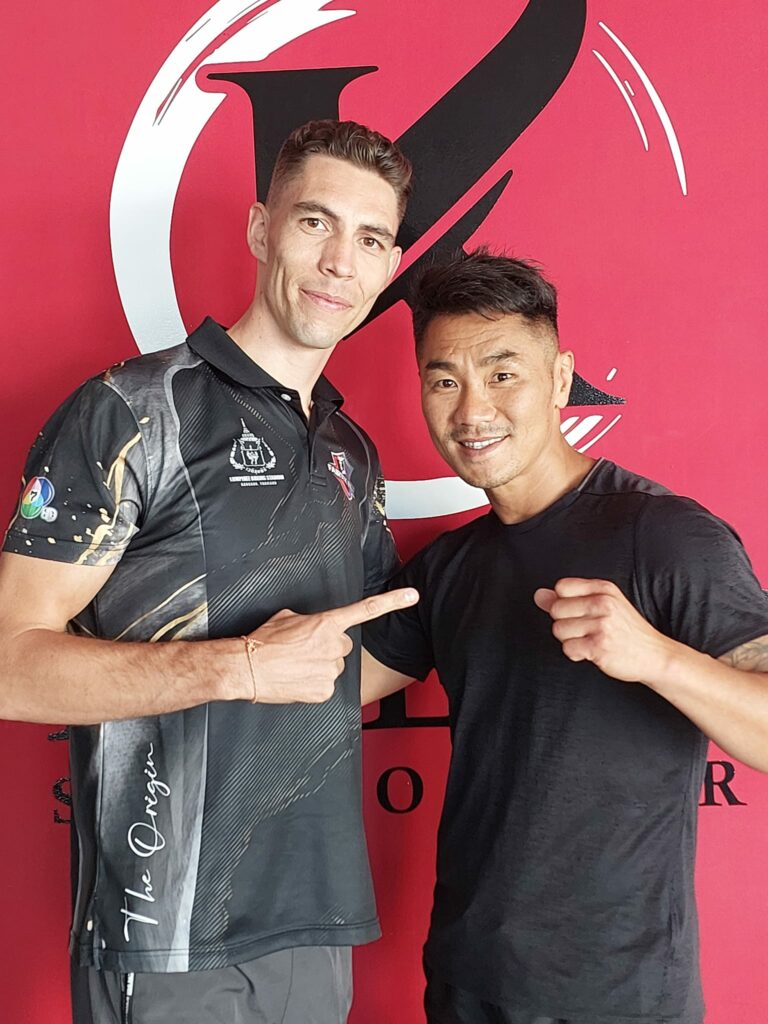 Have you trained in boxing camps in Thailand?
The first time, no. But during my second stay, in 2011, I trained in Phuket in the south. I stayed two weeks in a structure doing two training sessions a day.
I just wanted to see what Muay Thai was and learn some basics of this sport, nothing more
Have you had the opportunity to fight in the country of Muay Thai?
No, it was offered to me several times but I always declined the offers
How long have you been living in Thailand?
It's been three years now
What were your first activities in Thailand to earn money?
You know, finding an employer is not always easy in Thailand. Following several attempts which ended in failure (English, visa, salary, etc.). I realized that no one was going to hire me. So, I had no other solution than to work for myself. So I launched into private coaching to teach boxing
When did you start being a "Cutman" for boxing fights in Thailand?
I started at the beginning of 2022, two French cutman, who live in Bangkok, needed to expand their team, they recruited me
Have you already done this kind of work in France?
No never
Is this Cutman profession recognized in France?
I don't really look at what's happening in France, but I think so. Some Cutmans are starting to do training and coaches are also taking this training. Conversely, even if Cutman's profession is recognized, I think people underestimate its importance…
Did you have special training to become a Cutman or did you learn this job on the job?
It is the French cutman who passed on their knowledge and know-how to me (hand bandage and cuts). They trained and supported me so that I could have solid foundations. But for the rest, you gain experience on the job by doing and doing again…
You became Cutman in the famous One Championship organization, how did your recruitment within organization?
I was not personally recruited by One. The team and I worked all year 2022 for the Fairtex Fight promotion. Also, on the tournament «Road To One» also organized by Fairtex.
One day, towards the end of 2022, my cutman colleagues tell me that at the beginning of 2023 the organization «One Friday Fight» will arrive in Bangkok, and that we will work with them.
My colleagues already worked for the One Championship organization in pre-covid times.
Personally, I have proven myself throughout 2022, with more than 150 fighters passing through my hands. But the One organization didn't know me.
We were called in to be tested. I had to wraps the hands of a One official, a Thai, I only found out afterwards but it was the Petchboonchu FA Group champion, Thailand's most title boxer in Muay Thai. Petchboonchu looked from every angle at the wraps I had made for him. He went for one round with the punching bag and one round with the paos. Then he came back, he took off his gloves, he looked at his wraps and he said "Ok is good". It's okay, I was validated!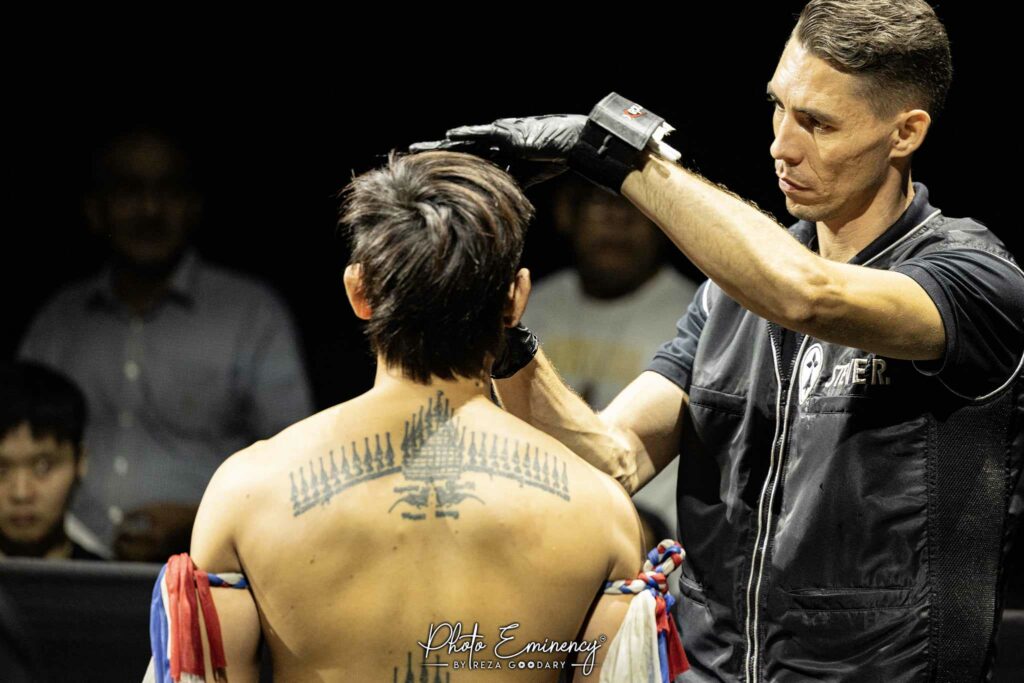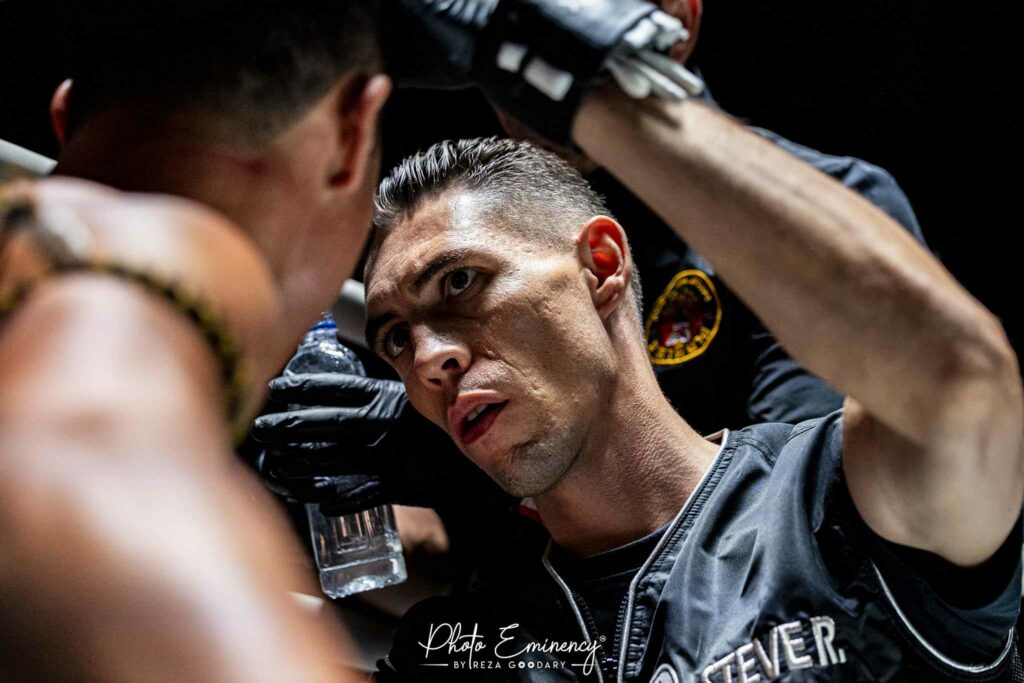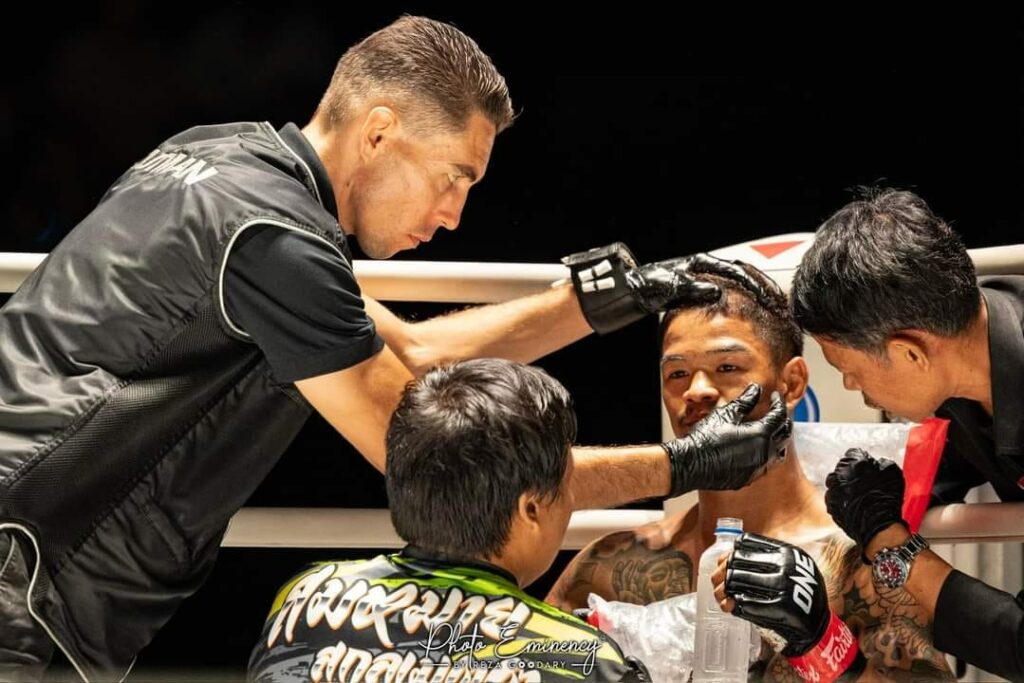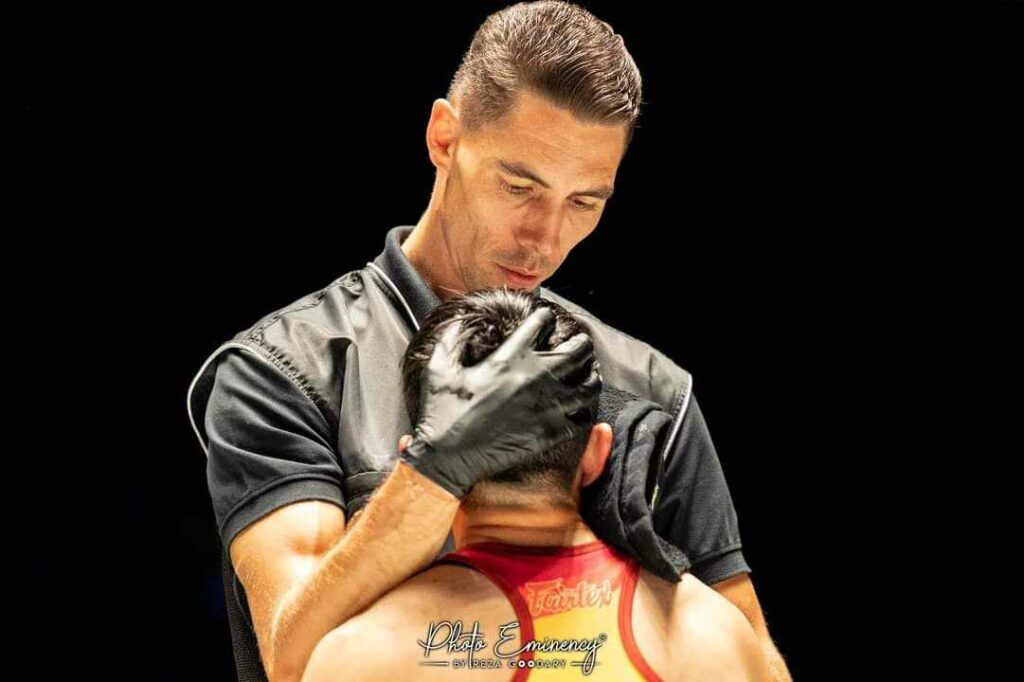 Are you Cutman for other promotions in Thailand?
Yes, I also work for the "Fairtex Fight" promotion
Can you explain to us exactly what the job of "Cutman" is during a Muay Thai match?
First, you have the "backstage" part, this is where the cutman will do the wraps on the boxer's hands.
Second, you have the "Ringside" part, the cutman takes his place with the boxer's team and he will have to treat the boxer if he is injured. The cutman only intervenes during the minute of rest and only takes care of the injured face. The cutman is required to treat cuts, nosebleeds or bruises
What are the most common injuries you need to treat during a match?
These are the cuts…
What injuries are the most difficult to treat?
There is really no injury more difficult to treat than another, each injury is different.
The complexity is being able to heal two or three cuts at the same time. Because you only have two hands. When you have two cuts more a nosebleed, then it gets hard.
Another difficult point, sometimes, is to work with some coaches who usually spray the boxer with water and manipulate him in all directions. They massage his arms or head, while I have to keep a stable boxer and a straight head to work properly. Coworking can sometimes be tense…
What were the big fights you had to fight as Cutman?
I have intervened in great battles such as "Regian Eersel versus Sinsamut Klinmee", "Anatoly Malykhin versus Arjan Bhullar", "Prajanchai P.K. Saenchai versus Sam-A Kaiyanghadao", but these were not the most exciting fights.
I prefer to work with lesser-known names, but you know these boxers are going to fight a real war in the ring and they're going to give you a job. I love working with fighters like Sonrak Fairtex, Tyson Harrison, Seksan Or Kwanmuang, Avatar P.K. Saenchai…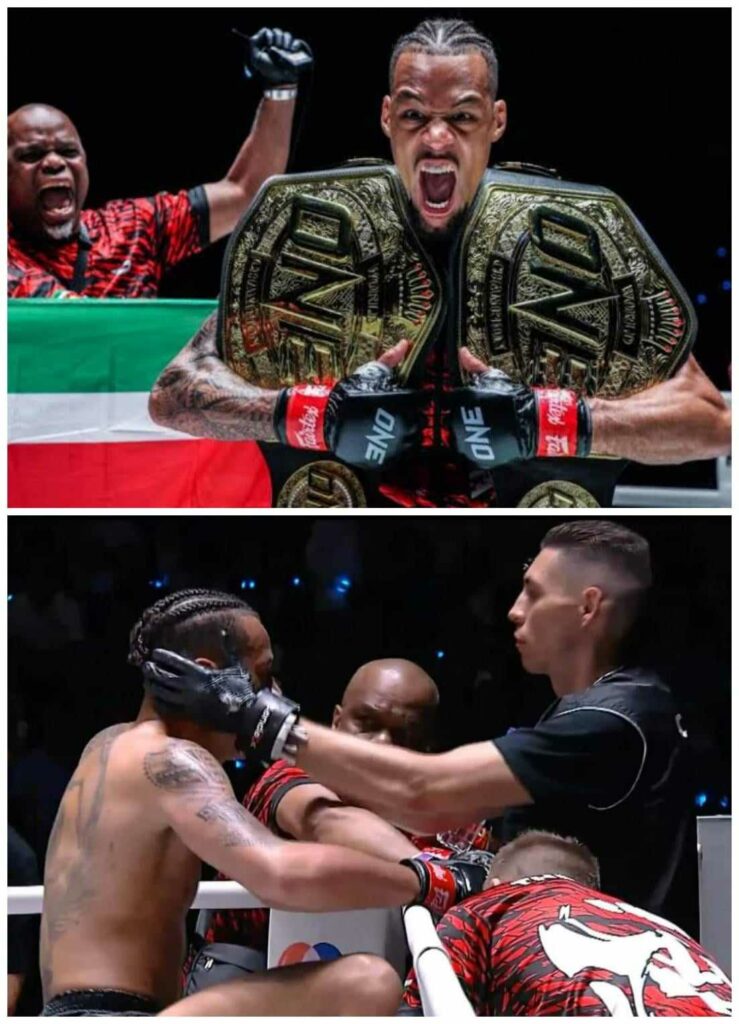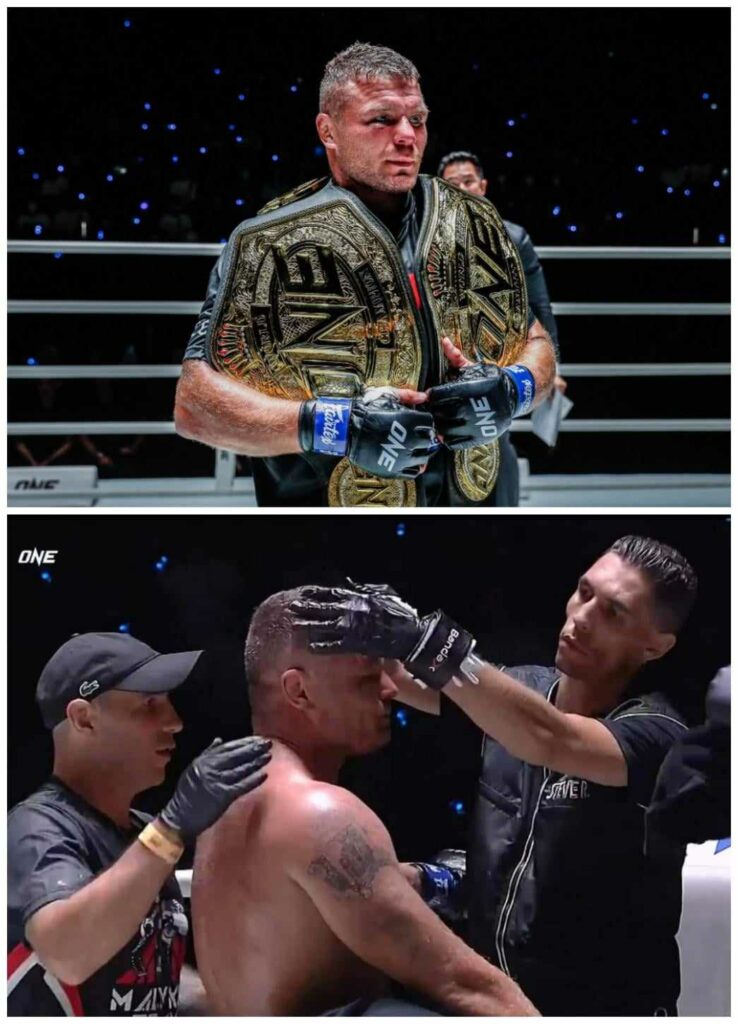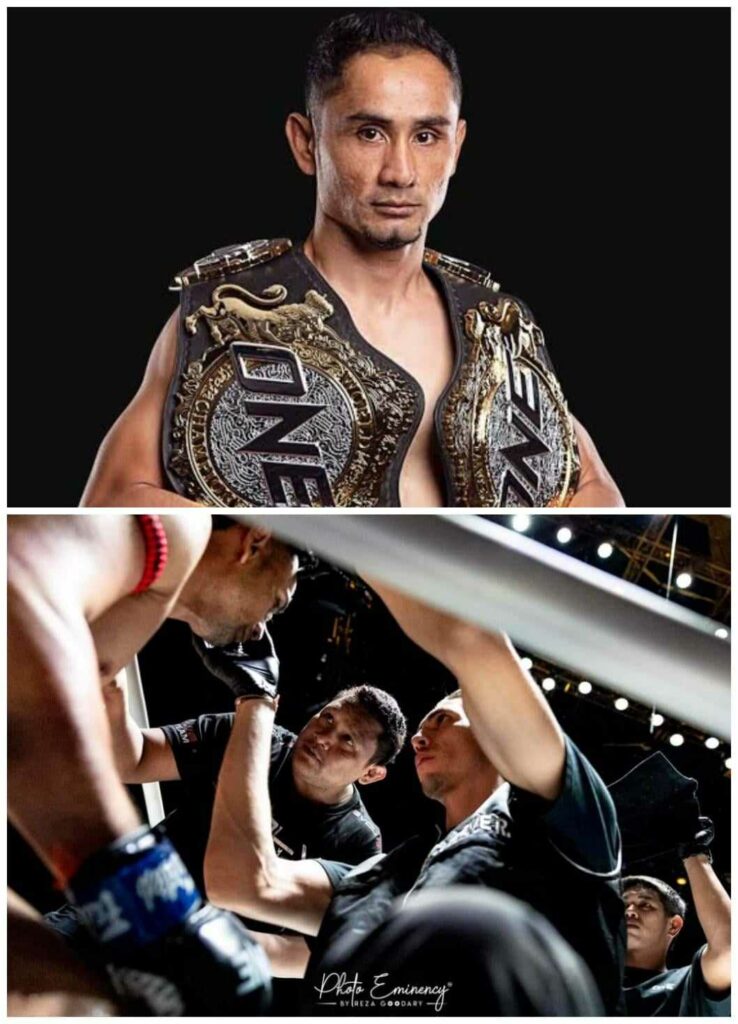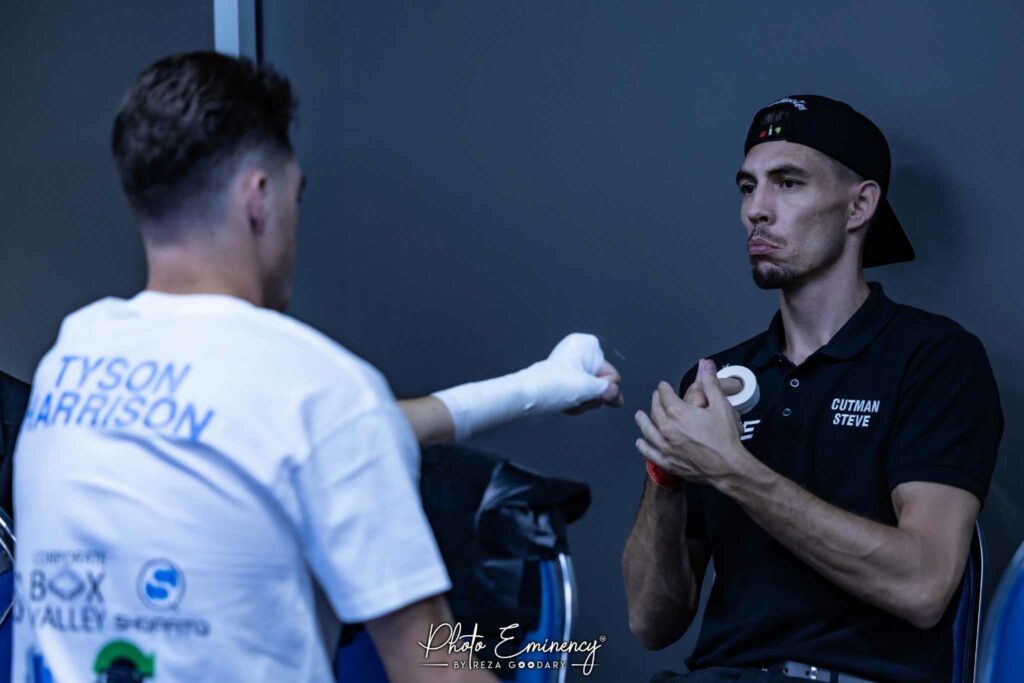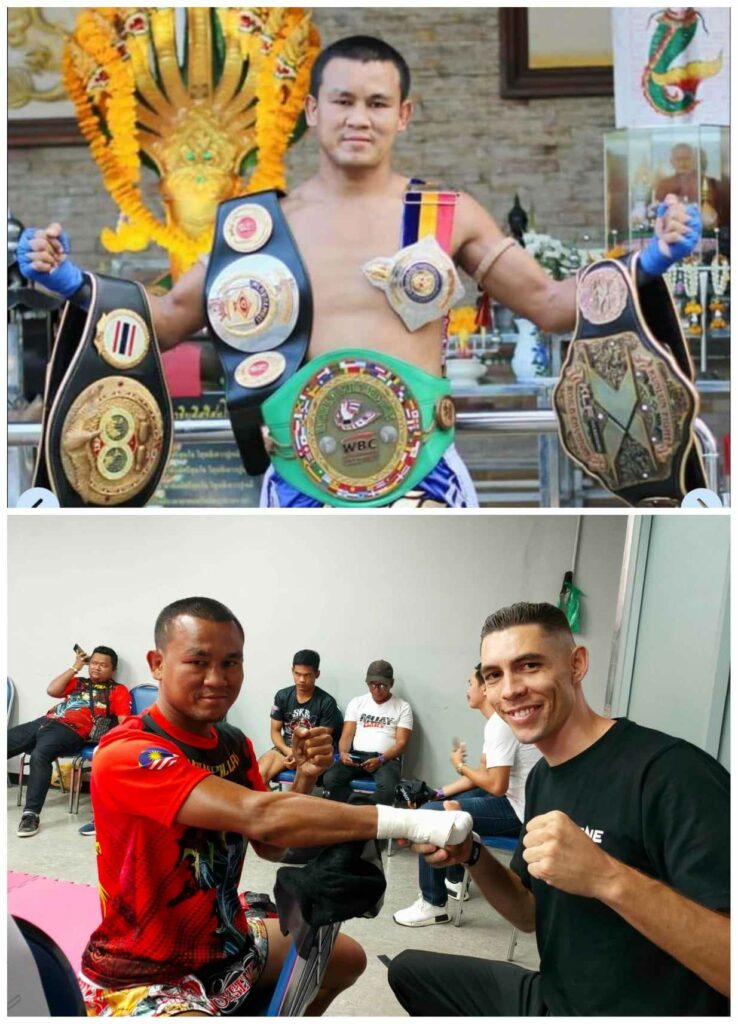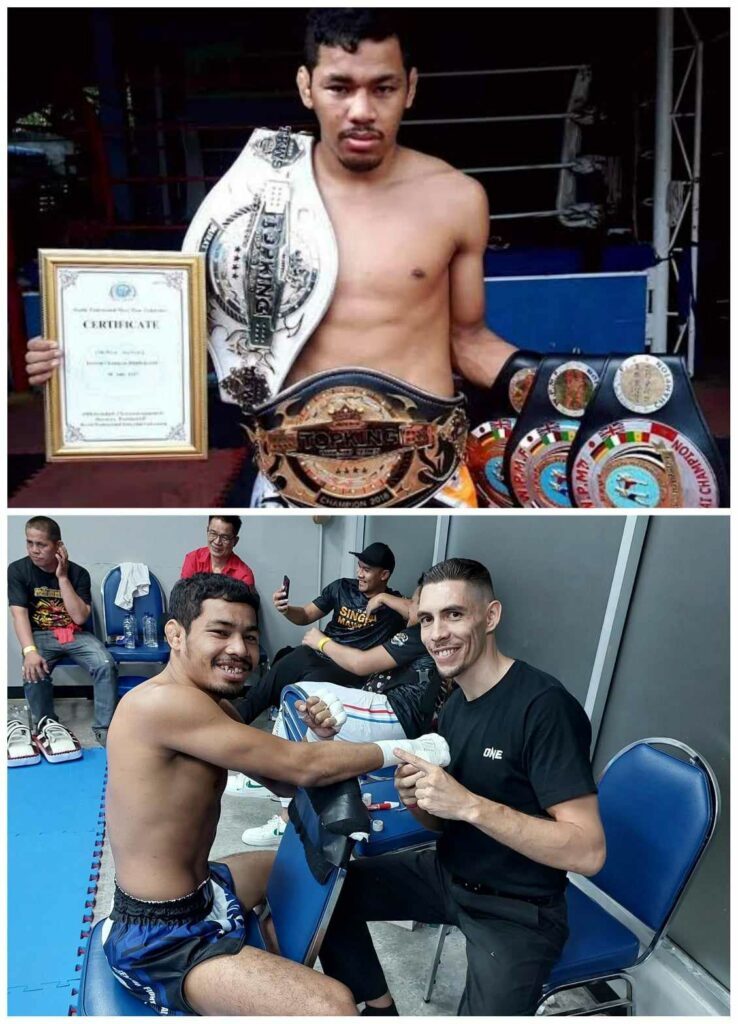 What qualities do you consider to be a good Cutman?
You must be meticulous, disciplined, well organized and have a sense of priorities. You must be able to work quickly and efficiently
Are you the only French person who practices this job at One Championship?
No, I work with three partners who are also French. We are a team of four people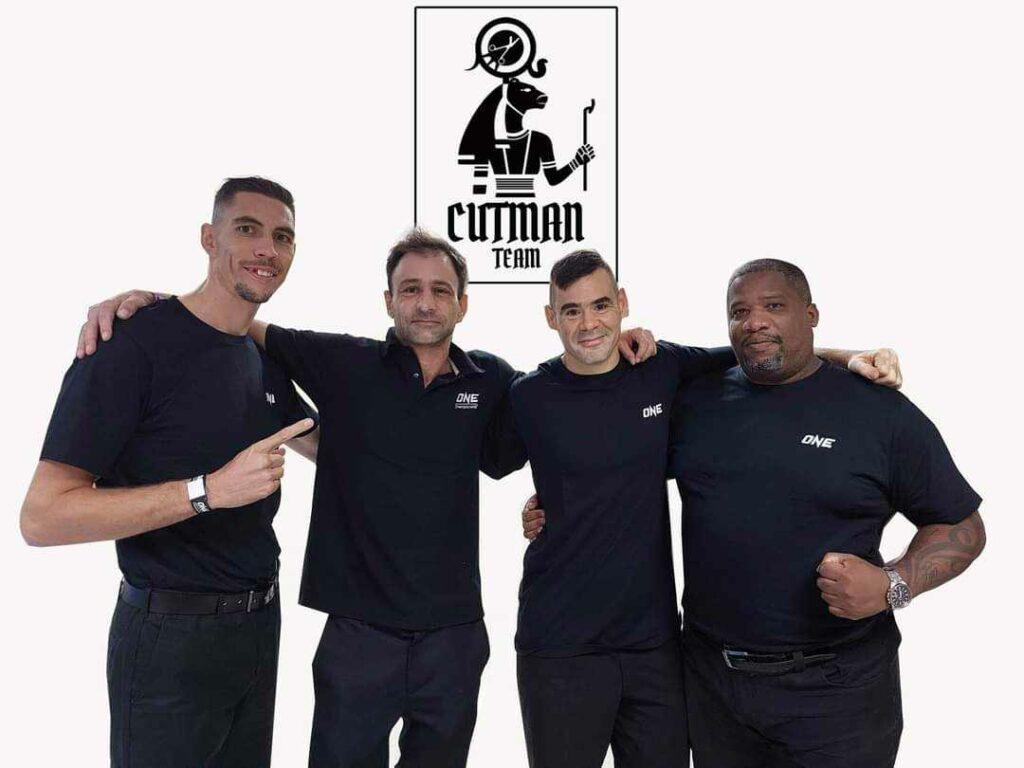 Is this job in Cutman, Thailand, well paid?
It depends what you compare it to, everything is relative…
Can you also be Cutman for Boxing fights?
Yes quite. The hand wraps will be different but the rest remains the same
Do you have a particular anecdote to tell us that happened to you during a match?
A particular anecdote, not really, but I would have things to tell. With the number of different nationalities that you meet, and the number of fighters, per month, with whom you intervene, obviously, you don't get bored (Laughing)
Who are the great Thai champions that you met in Thailand?
As a cutman, I had the chance to meet and work with Superlek, Sangmanee, Samingdam, Sittichai, Satanfah, Seksan, Kongthoranee, Avatar.
Also, it happens that I have to rub shoulders with other champions like Superbon or Tawanchai, when they are "cornerman" of a boxer from their camp with whom I will work in the evening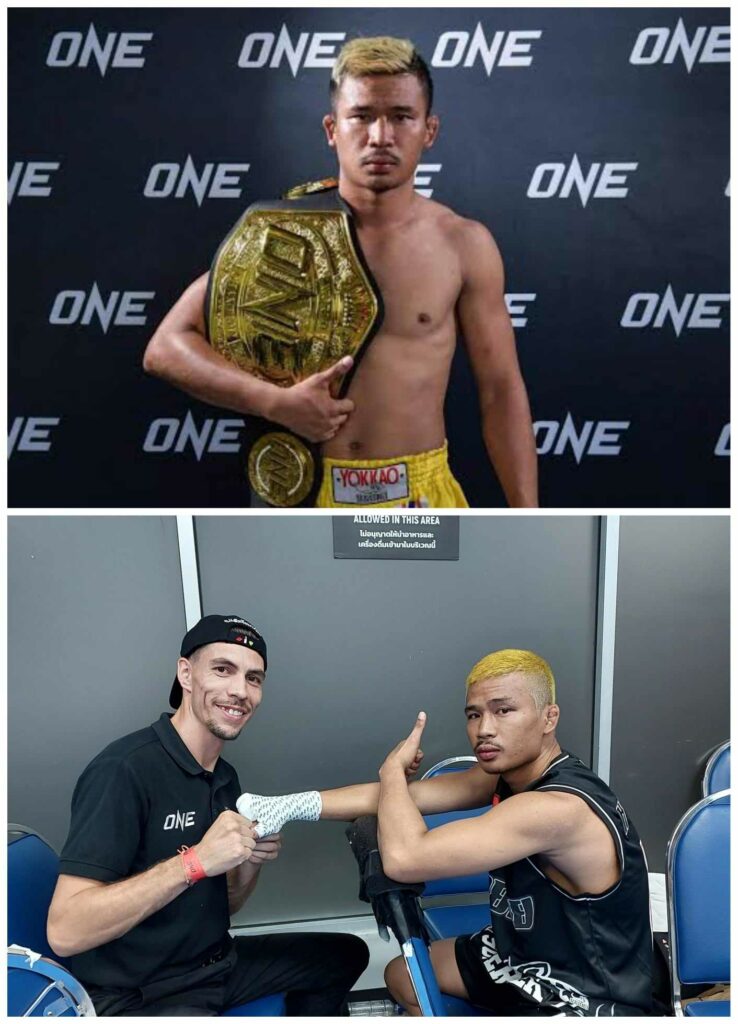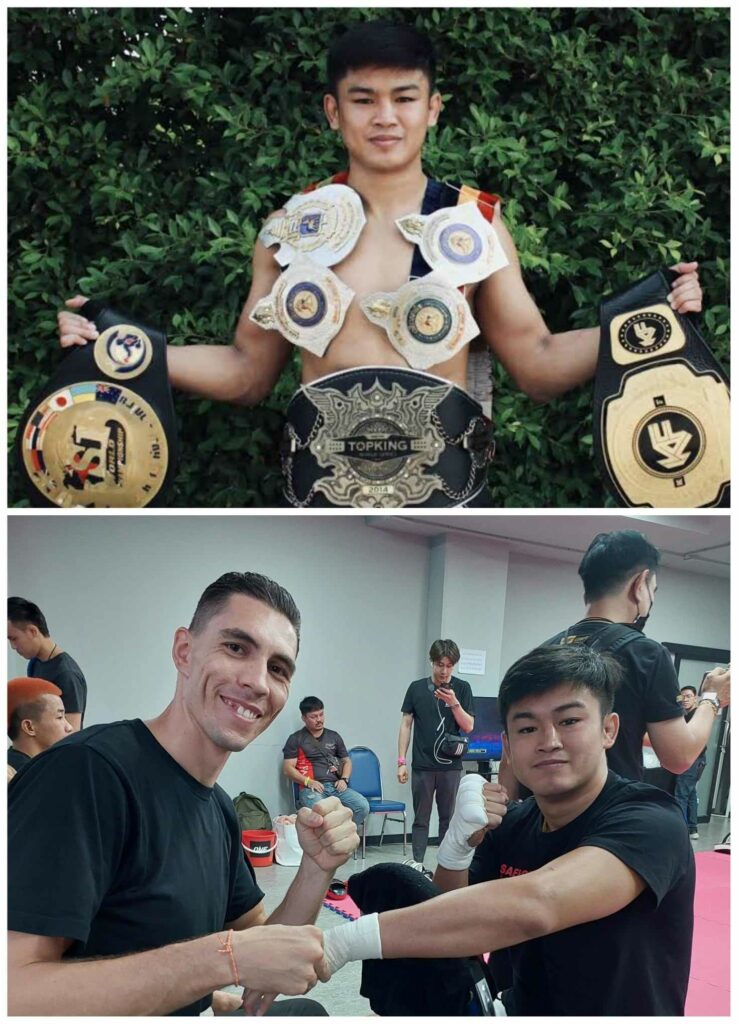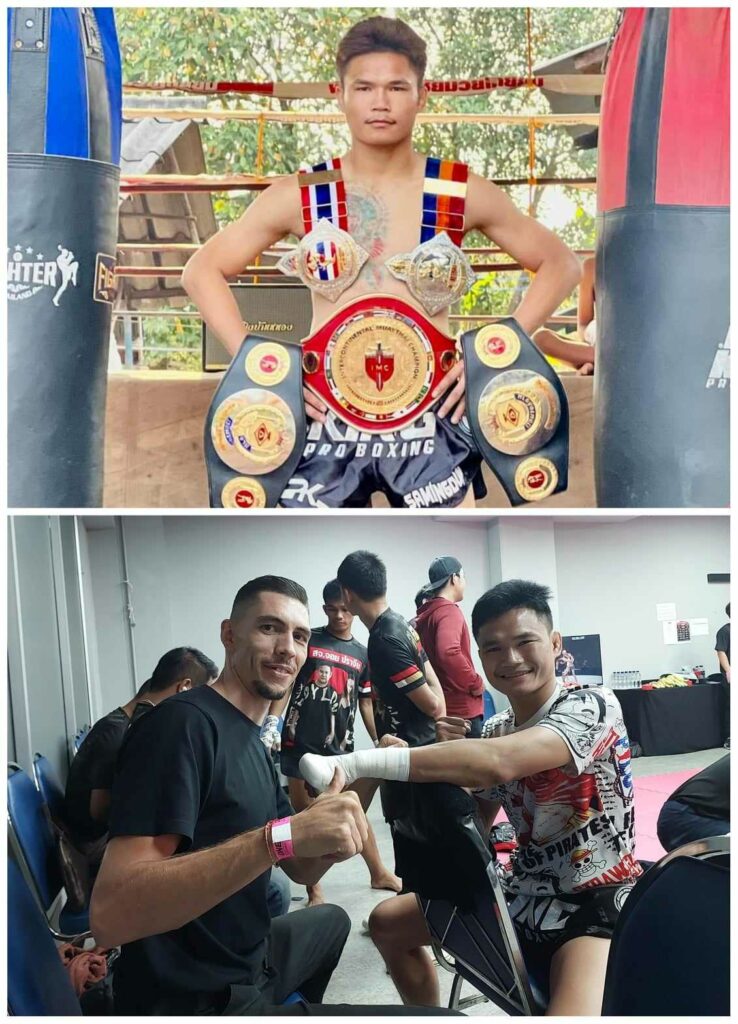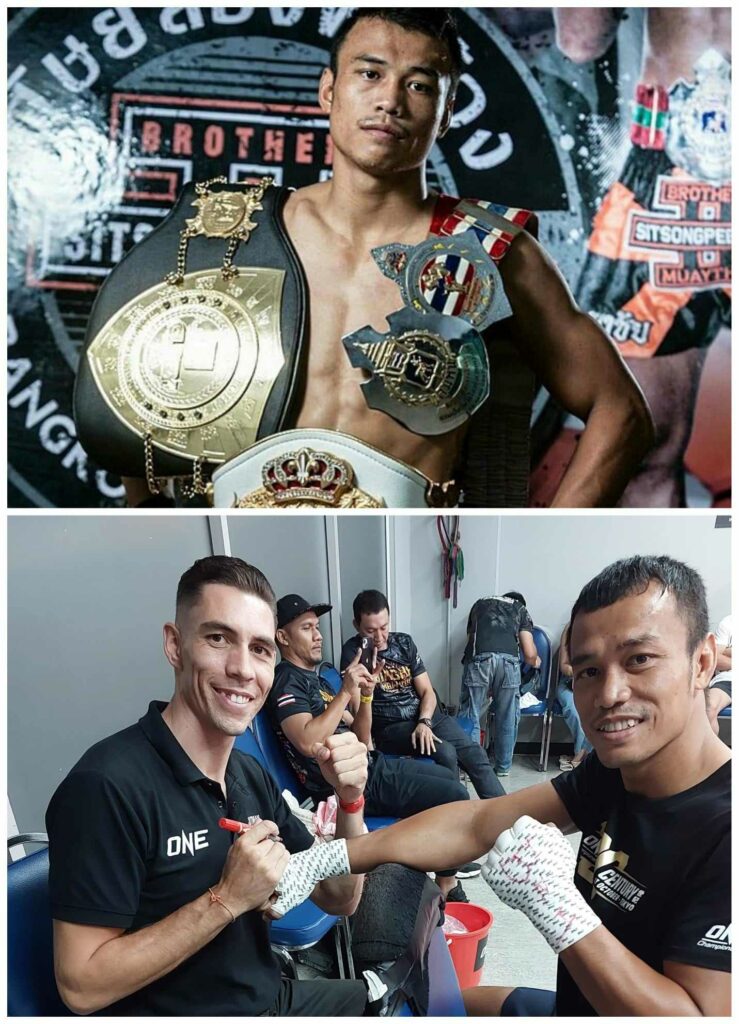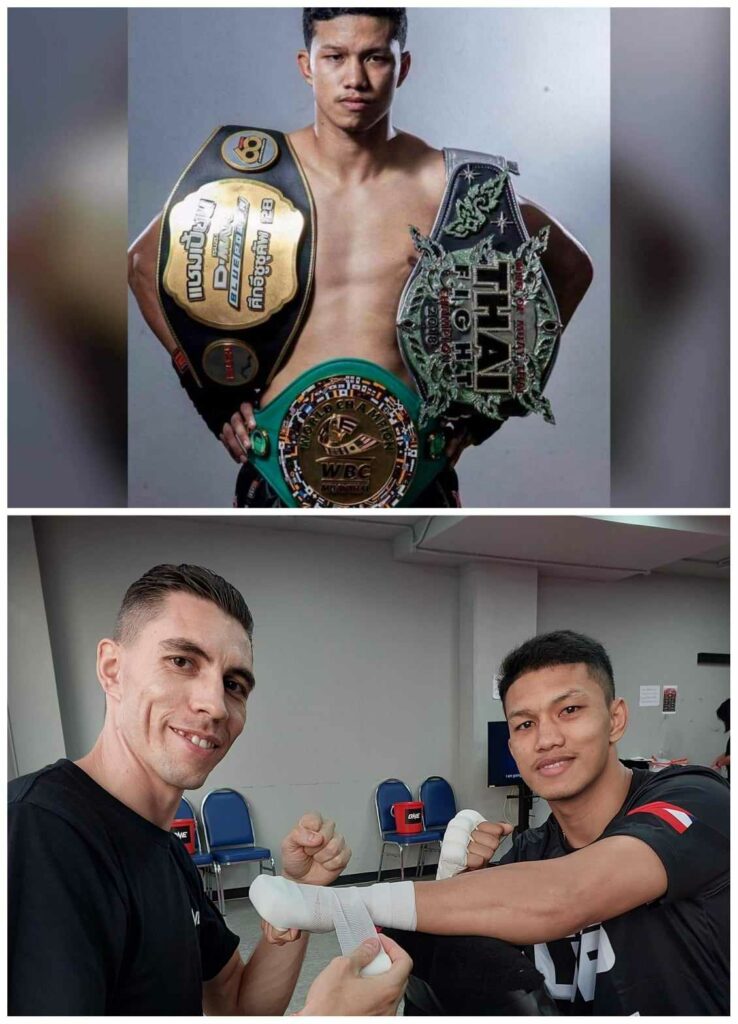 Do you know any French champions who fight in Thailand or France?
Today, active, I know Rafi Bohic, Akram Hamidi, Cindy Sylvestre, Ines Pilutti
Have you ever healed them during a match?
Yes, Rafi, Akram and Ines, it was during the One Friday Fight organization at the Lumpinee stadium in Bangkok. Cindy, it was in the Fairtex Fight promotions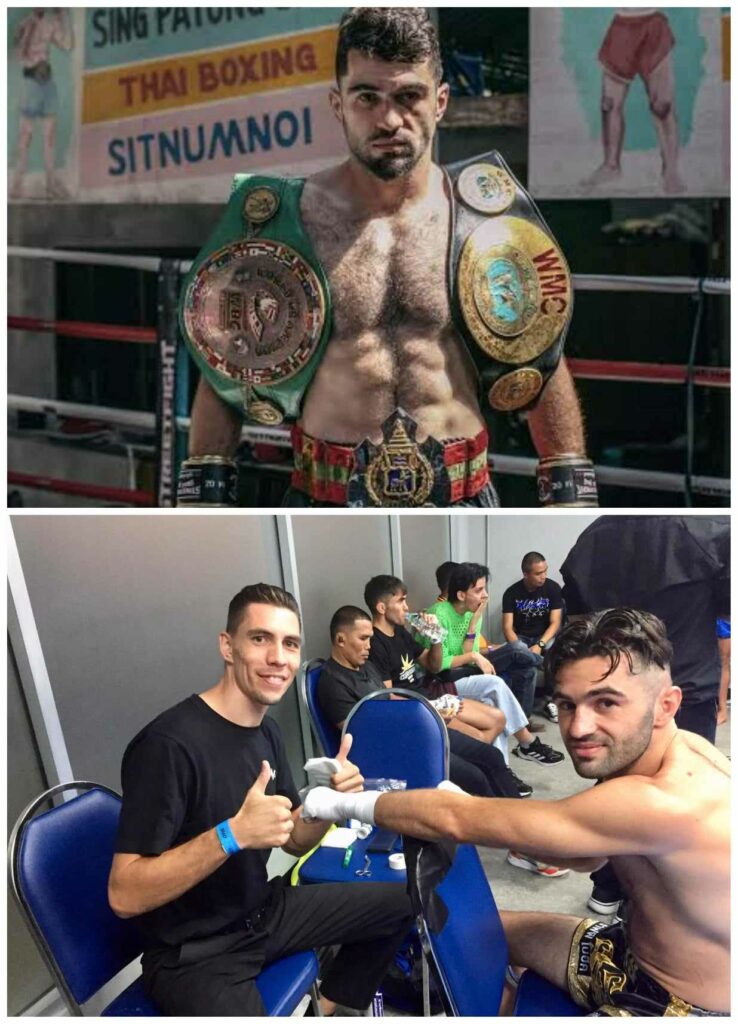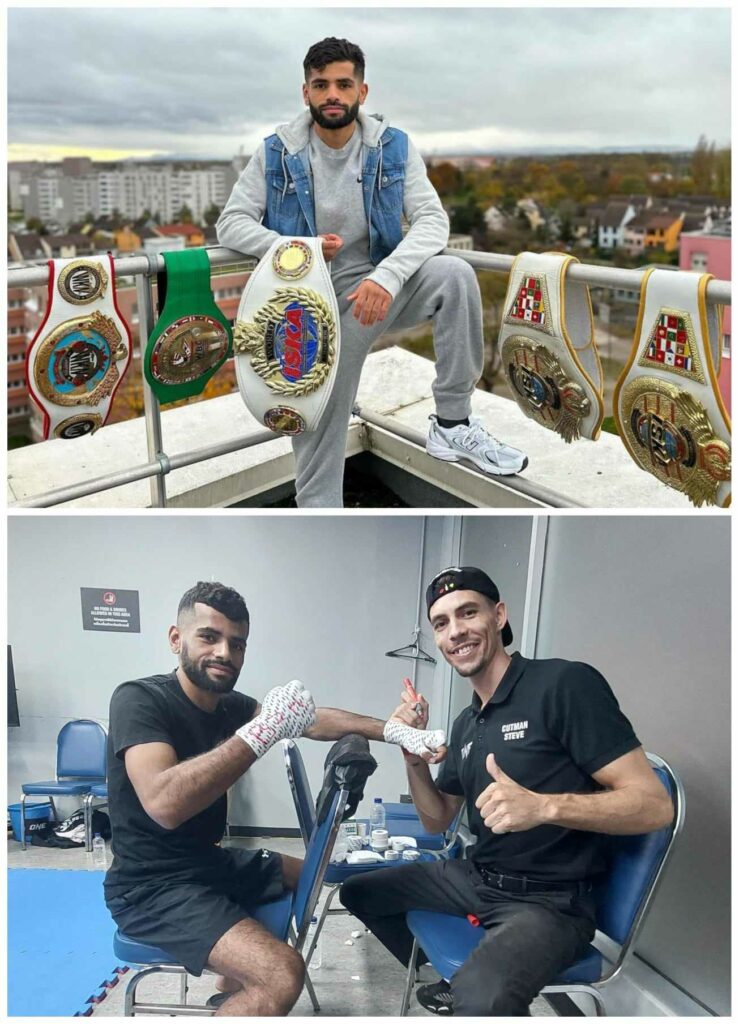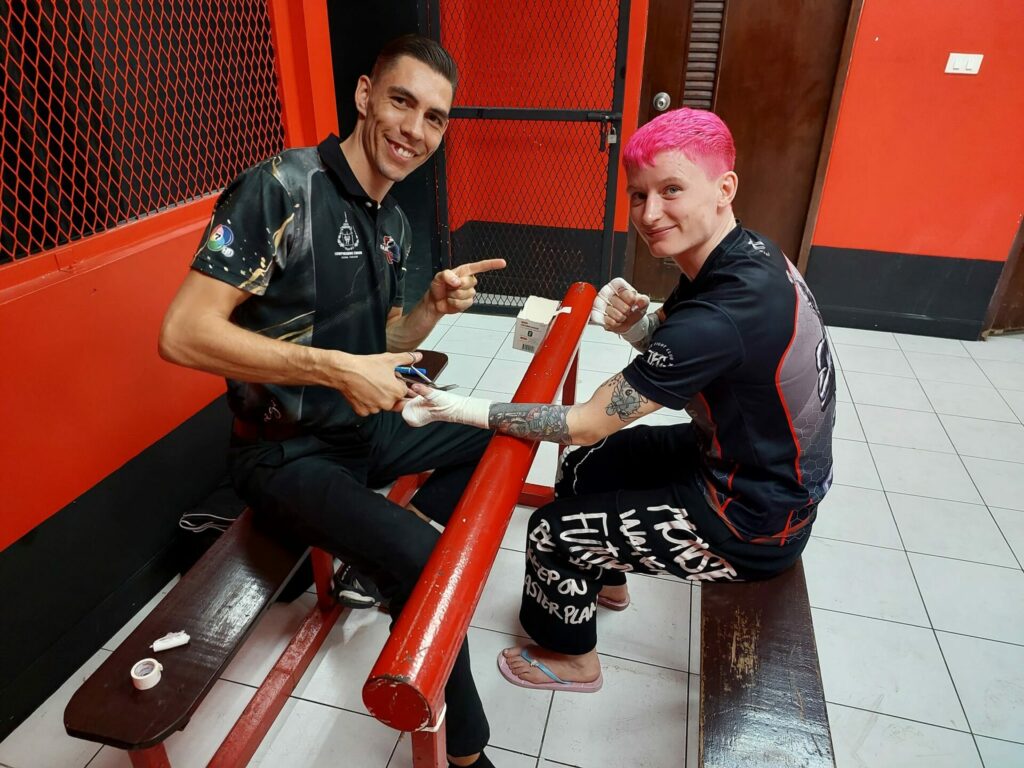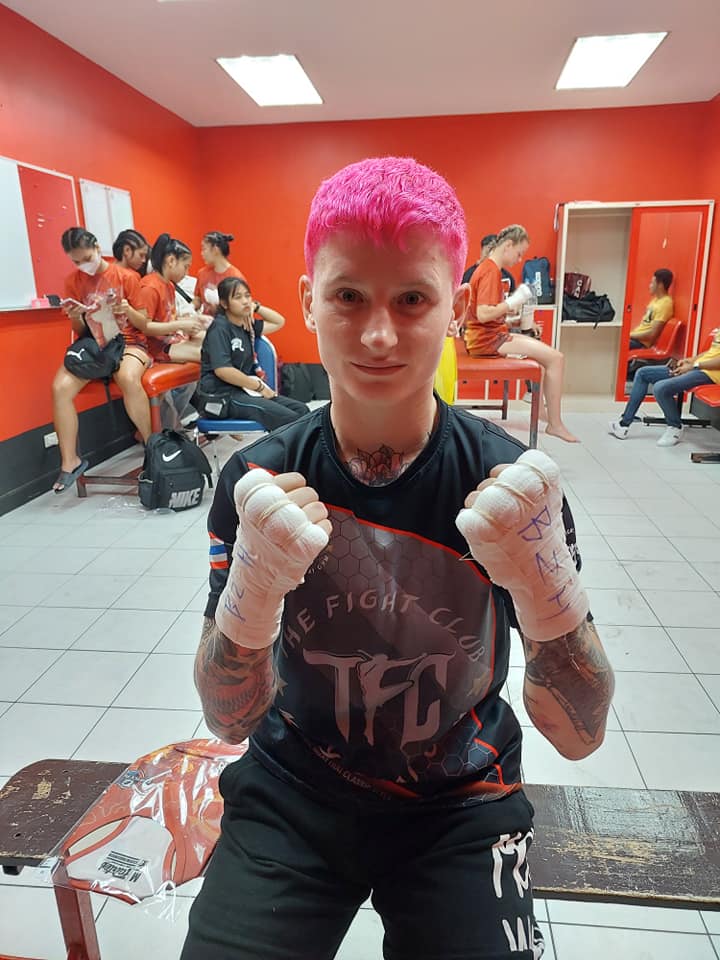 You are also a trainer in a boxing camp, can you tell us about that?
At the start of 2022, I was a boxing coach in a gym, but it was not a camp.
The owner opened the doors of his gym to me and told me that after 6:30 p.m. his gym was free. I could do whatever I wanted there. So, I created group classes for leisure and competitors.
I gave lessons every evening. For the competitors, we had to find fights for them, make specific preparations for them and find sparring for them. Sometimes, on certain weekends, I would take them to fight. It was a lot of personal investment. I had long days. But it's also what allowed me to meet people and make myself known.
At the end of 2022, the gym closed. I therefore chose to devote myself solely to private lessons. Now I only do coaching at home
Are you married to a Thai woman, do you have children?
Yes, I am married to a Thai woman and we have two children
Do you want to add something?
Thank you Serge for this interview.
I would add that life, sometimes, can be done well. I had a strange journey but I always remained honest and professional, patient and persevering, and that is surely what helped me.
I was also lucky enough to be in the right place, at the right time and with the right people, and I am grateful for that.
Today, I am very happy to be able to make a living from my passion which is boxing. I love my job as a "Cutman" just as much.
As a cutman, I work with around 50 different fighters per month, so it's a huge opportunity to gain experience and meet people. Over time, I'm starting to prefer being a cutman to being a coach…
For those who want to follow me or contact me:
Instagram: Stevemac56bkk
Facebook: Steve Mac
The cutman is the one who heals the boxers during the rest minute between two rounds. The job of cutman is to cauterize a wound, stop bleeding or treat a hematoma.
Most cutmen learn their art in the field. But, especially in the United States, there have long been training centers to become professional cutman.
In France, since 2019, there is a training «Cutmen Nationaux», a training that is recognized by the French Boxing Federation where are trained boxing enthusiasts who will take care of the fighters during their clashes.
Cutmen have become very famous in the world of boxing, especially in Boxing, such as Jacob "Stitch" Duran (Boxing and MMA), Bob Miller (Boxing), Joseph "Irish Joe" Clifford (Boxing and MMA) or Dmitry Luchnikov (Boxing).