Interview with the photographer BEN PONTIER Official photographer of the It's Show Time event
Temps de lecture :
7
minutes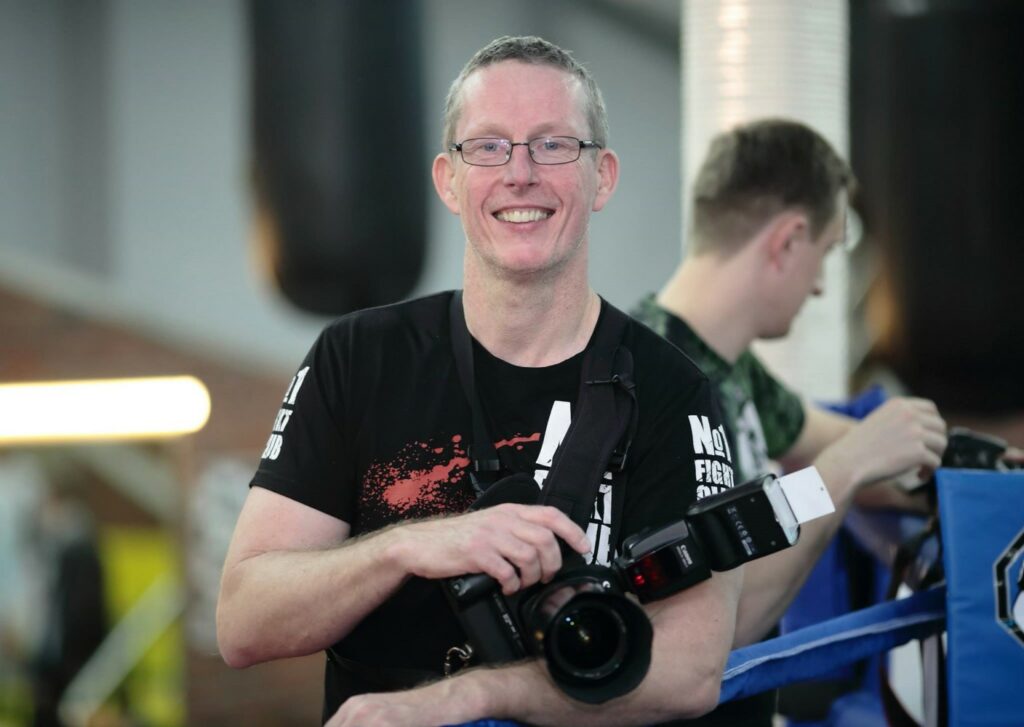 Interview with the photographer BEN PONTIER Official photographer of the It's Show Time event By Serge TREFEU (2022)
Hello Ben, thank you for giving me this interview for Siamfightmag. Where did you grow up in Holland?
Hi Serge, born in Rotterdam but moved to Haarlem at 9 month old where I grew up.
Lived there till I was 21 and then moved around a lot.
Last 20 years I have been living in a smaal city near Amsterdam called Heemskerk.
How old were you when you first discovered the world of boxing?
Around 1980 when I was 16 years old, an event in Amsterdam by Chakuriki/Thom Harinck was my first experience with kickboxing.
After that I visited almost every show in Amsterdam.
So many great event in those years organized by the mayor gyms back in those days, Johan Vos/Vos gym, Thom Harinck /Chakuriki, Jan Plas/Mejiro gym.
Have you been a kickboxer?
I trained/ worked out al my life, off and on kickboxing and fitness.
Never fought outside the gym though because of a bad injury while working out at age 17 and of course a total lack of talent. I still train but still am no good at all although I have trained with some great names in our beloved sports.
The last 20 years I train with best friends Bob Schreiber (Terrible Bob Schreiber, 137 fights in boxing, kickboxing and MMA) and his wife Irma Verhoef ( 70 fights, also in both kickboxing and MMA) at their Sports Academy Schreiber
https://sportsacademyschreiber.nl/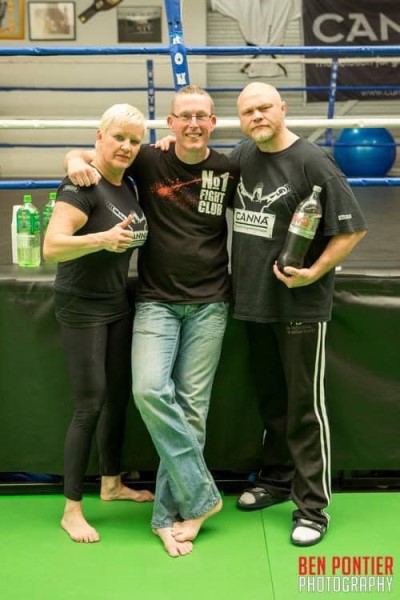 In which gym did you start?
I started with a few friends at Cees van de Velde in Purmerend. He had some great fighters Like Habib and Nordin Ben-Salah, Glenn Brasdorp and Orlando Wiet. A little later I became friends with Orlando Wiet, trained with him for a while and was his manager for a year or so.
Later on with Dick Vrij in Beverwijk and after that as I said before with my best friends Bob Schreiber and Irma Verhoef at their academy for kickboxing and MMA in Krommenie. Home of many fighters, most recent Stefan Struve in the UFC and Denise Kielholz in Bellator
How did you come to take pictures of boxing?
I owned a photoshop in Beverwijk and started training with Bob and Irma with my Thai daughter.
After a while Bob asked if I could bring a camera. He wanted me to do some trainingshots of a training with Fedor and Alexander Emelianenko for a Dutch fightsport website Fighttalk.nl owned by Robbie Timmers. Robbie is known by many people as manager of SuperProSamui training camp at Koh Samui Thailand, for years the base of the Enfusion reality shows, and is currently GLORY matchmaker.
Robbie liked my pics and asked me to cover events for Fighttalk.nl and we worked together for a long time
What year did you start photographing boxing fights?
That was in 2004, as I said first for Fighttalk.nl and later as an independent photographer
Holland is a country where individual contact sports are very much practiced, there are often big shows of organized, there must be a lot of professional photographers of combat sports?
Actually there weren't at the time. Just the guys who took pics for the different fightsport websites Fighttalk.nl, Mixfight.nl and Kickbox.nl and sometimes someone for a newspaper or Ringsports magazine. There was a huge competition between us. Loads of fun
Do you also write articles about the world of kick boxing?
No, I never did. Robbie used to send a guy with me to an event to write an article to go together with my pics
You knew the beautiful times of the 80s and 90s of Muay Thai in Holland, what memories do you keep of this period?
So many great memories. A few times a year the big shows in Amsterdam with all my heroes.
Sporthallen Zuid and Jaap Edenhal and Marcanti. Great fights in the ring and also on the stands sometimes because of the competition between the great gyms. Just to name a few the great Amsterdam gyms were of course Mejiro, Vos, Chakuriki and van de Vathorst but there were so many kickboxing gyms throughout Holland and there still are
You went to Thailand in the '90s, did you train in boxing camps?
After my first trip in 1991 I went back many times to train in Pattaya or Bangkok. Sityothong and SKV gym I remember but there were many more through the years as I married my Thai wife and went on loads of trips to Thailand between 1991 and now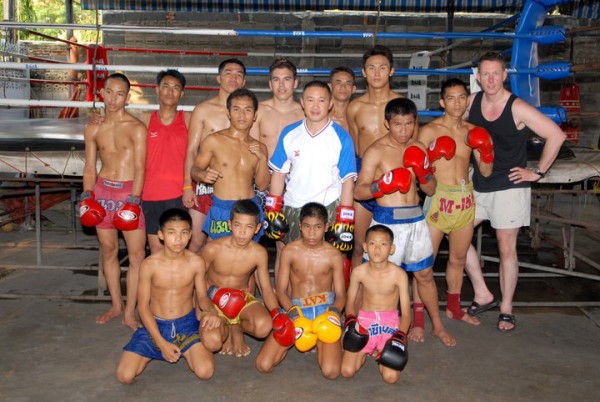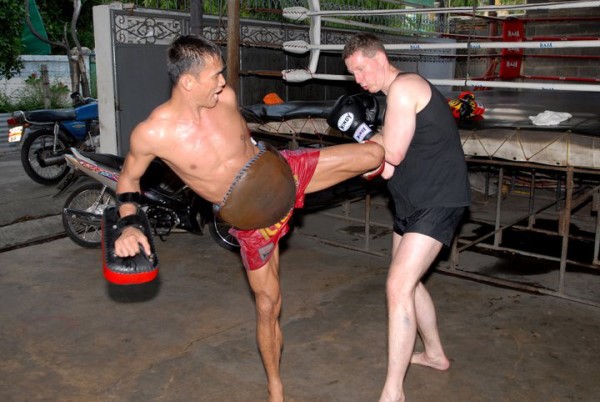 What are the best moments of your stay in Thailand with the Dutch team for Ramon Dekkers' fight against Coban at the Lumpinee Stadium?
What actually happened was that when I trained with Orlando Wiet we became friends and he asked me to be his corner man in a fight at Clemont-Ferrand where he fought Zijo Poljo. There I also met Daniel Allouche for the first time.
Later on Orlando asked me if I could help him get more fights and I did that for a year or so. Some interesting fights with Ivan Hippolyte in Amsterdam, Nokweed Davy in Hamburg and Krongsak in Paris are a few that run through my mind.
In that time I got a call from Cor Hemmers, stepfather and trainer of Ramon Dekkers, that Orlando could fight in Lumpinee in the same week that Ramon would fight a Thai champ. So I picked up the paperwork in Breda and the four of us travelled to Bangkok. For Orlando and me the first trip there so very impressive. When we arrived we were picked out of those huge lines to enter the country by officials from Somchai Ratanasuban and a bunch of Thai soldiers who protected our bags while we were doing interviews for Thai television.
Of course Ramon Dekkers was a legend by then already. We stayed at the Malaysia Hotel in Bangkok where we trained at the roof of the hotel to get some fresh air. I also remember a fabulous dinner where we sat at the table of Somchai. Ramon fought first that week and knocked the famous Thai champ Coban out as we all know.
He himself described this fight as his most valuable win ever in Thailand. Robbie Kaman who had joined us took Cor and Ramon to Pattaya to celebrate and Orlando and I stayed at the Malaysia hotel because Orlando's fight was two days later.
I remember that in the hotel we were completely ignored by the staff because Ramon beat their national treasure. No clean room or food delivery, we had to get our stuff outside. That was fun.
After two days Ramon, Cor and Rob Kaman joined us again and Orlando fought and lost to a Thai, can not remember his name. Right after the fight we drove to Pattaya where we spend a week or so, training at Rob Kaman's house and enjoying the beach and night life.
When we entered a restaurant or nightclub people were actually moved to make room for the celebrities Ramon Dekkers and Robbie Kaman which was also fun. My most memorable trip ever !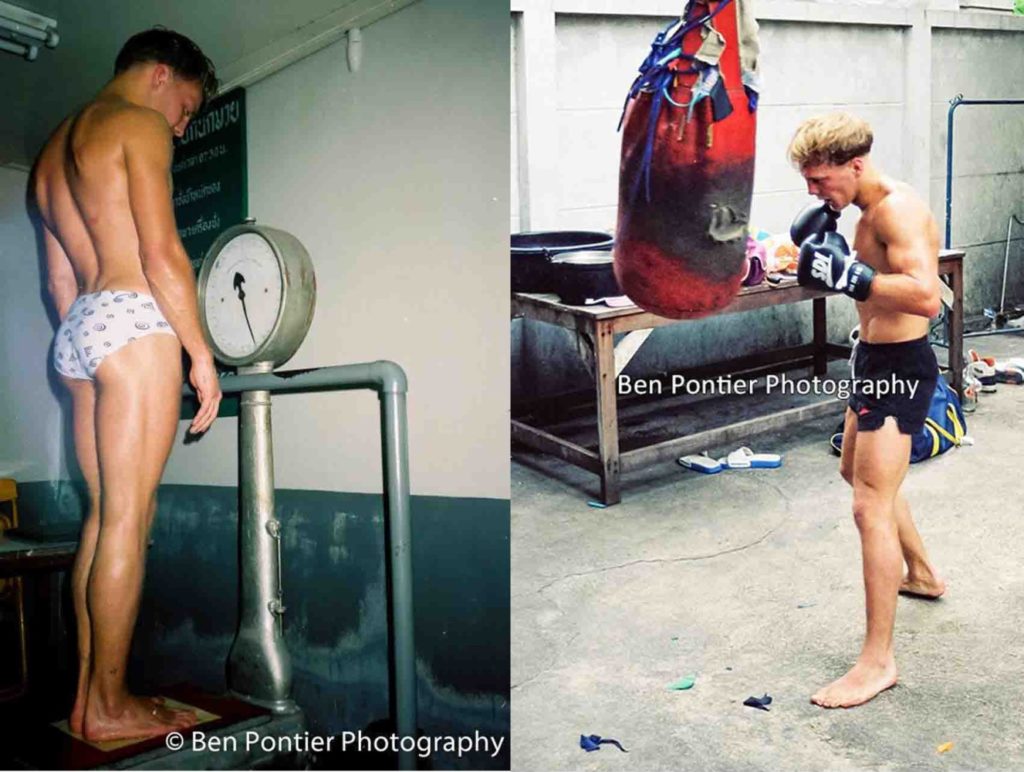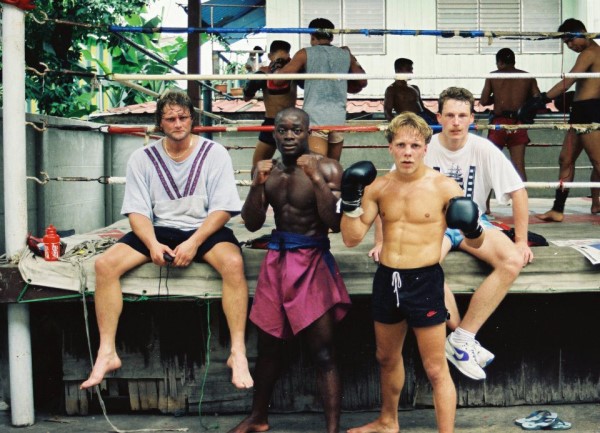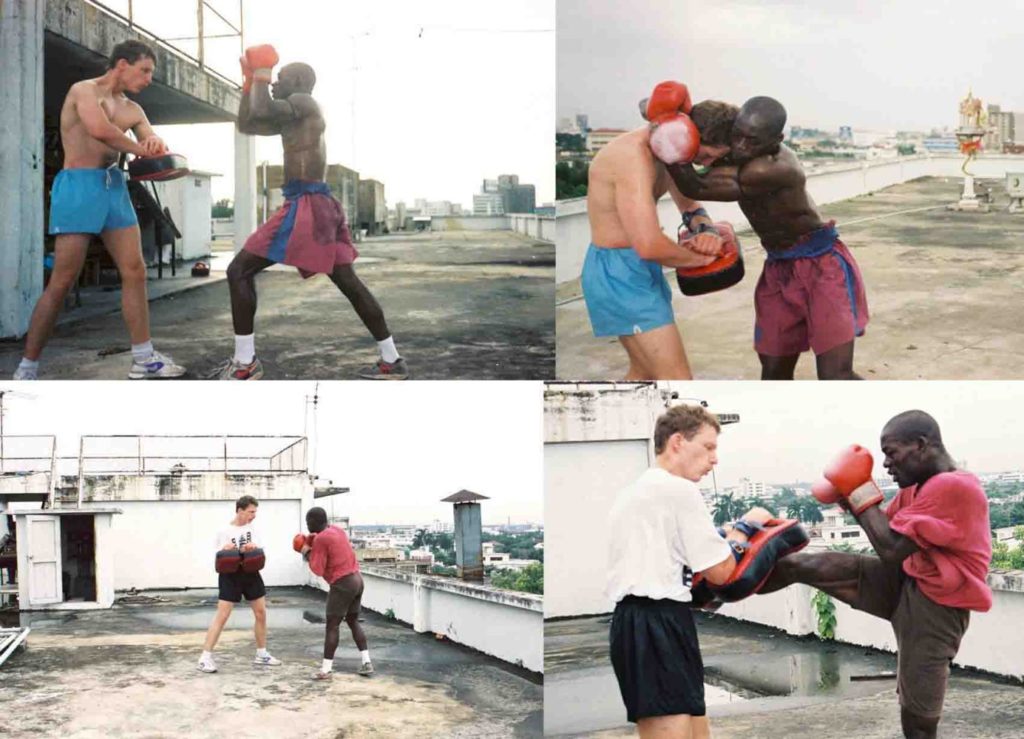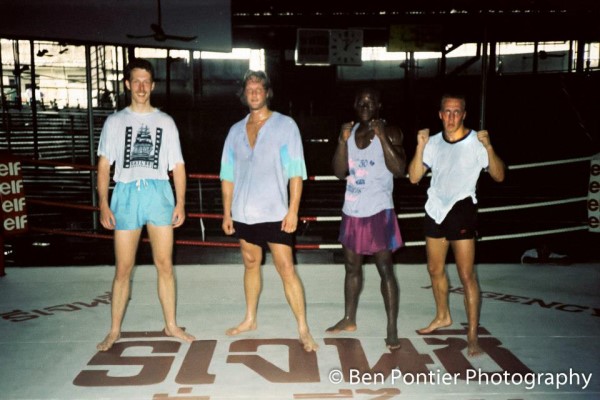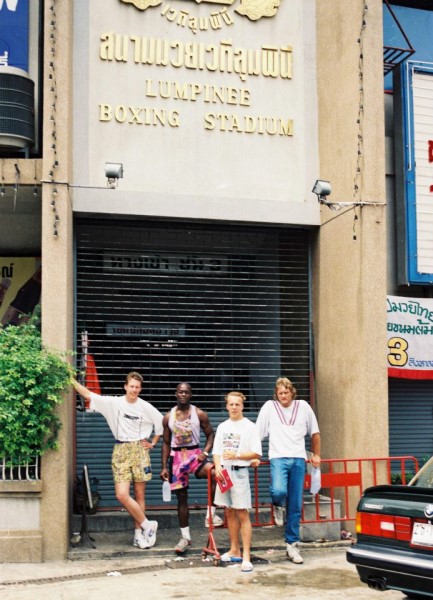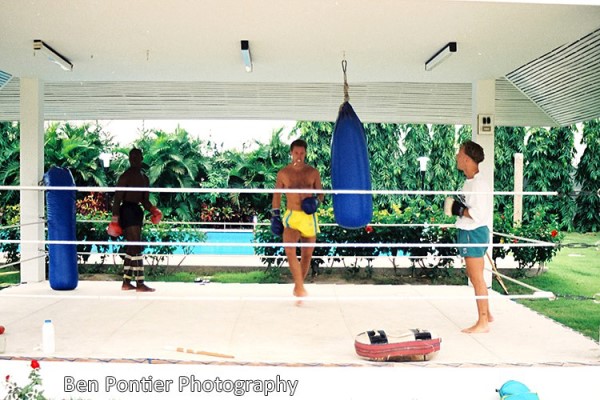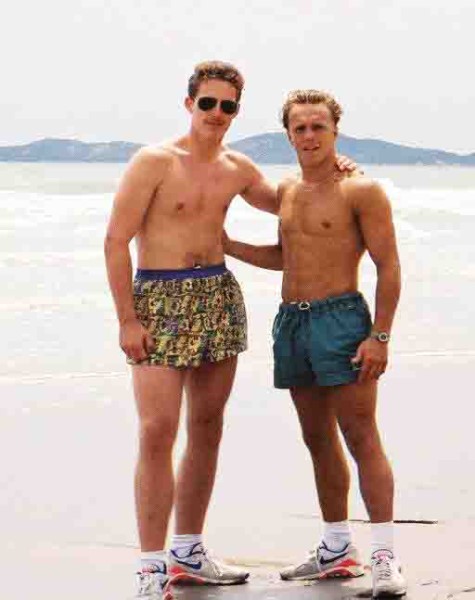 Were you able to take pictures of fights in the big stadiums of Bangkok?
I did on a few ocassions arranged by Robbie Timmers and my Thai best friends fighter Pajonsuk and his manager Mr. Lek or Thanawat Wuthinam. Met famous English journalist and photographer Rob Cox there in those days as well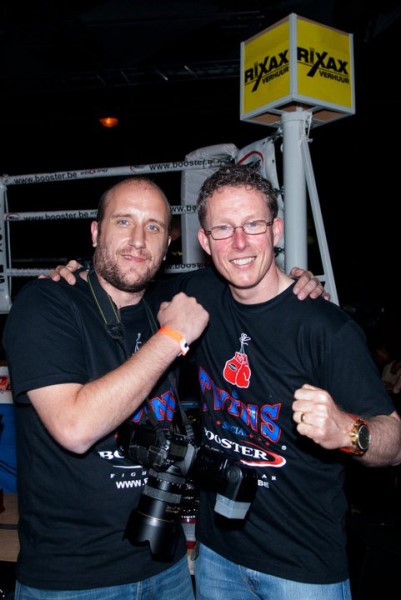 Which Thai champions have marked you the most among all those you have met?
Oh god, I could name so many that I photographed or trained with. Just of the top of my head, Jomhod, Buakaw, Nong Toom, a private training in a Bangkok hotel in 2006 or so with Saenchai where he gave me his fight shorts still framed at my wall cause I am a groupie, Kaoklai also on the list. But in my heart is not the most famous champion. That would be Pajonsuk who, everytime he fought in Holland, would come a few days early to stay at my home with his manager. I just took care of them and we had loads of fun and delicious meals with my Thai wife. Till this day he still calls me papa, great guy and have regular contact on messenger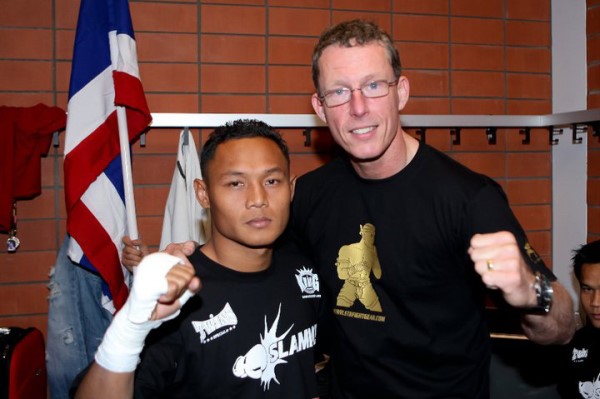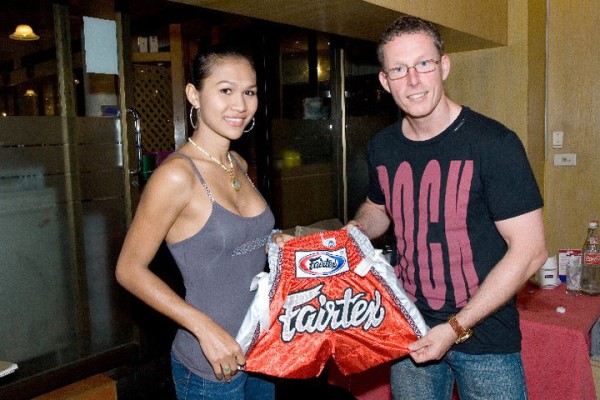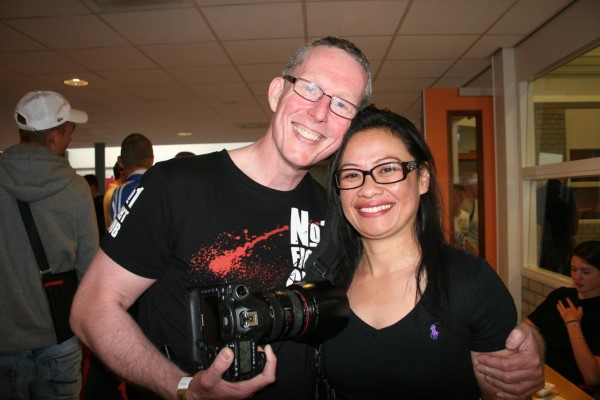 A special anecdote in Thailand to tell us?
Special you ask…Loads and loads but let's not. I just want to say that Thailand is my favorite country in the world, Thai food the best there is and the people the most friendly people around. I have had such great times there since 1991, met such great people, not only from the sports. It is so beautiful and I still love to travel around the country
You were very close to the legendary champions Ramon Dekkers, Rob Kaman, Orlando Wiet?
After we first met in Thailand we hung out for a while and then Orlando decided to go train in Breda with Cor and Ramon and soon after that I got a different job and we lost track of each other. Saw Orlando a few times in Pattaya when he started living there just before he met Valerie Henin and moved to France.
When I became a well-known photographer we saw each other again during several shows and events or seminars that I covered
Which Dutch champions do you know best?
I knew them all as my heroes but met almost all of them in person as a photographer in the ring or at studio shoots. The list is endless. At some point someone said that I should take pics with all those legends so I did for a while. I still treasure those albums on my private Facebook page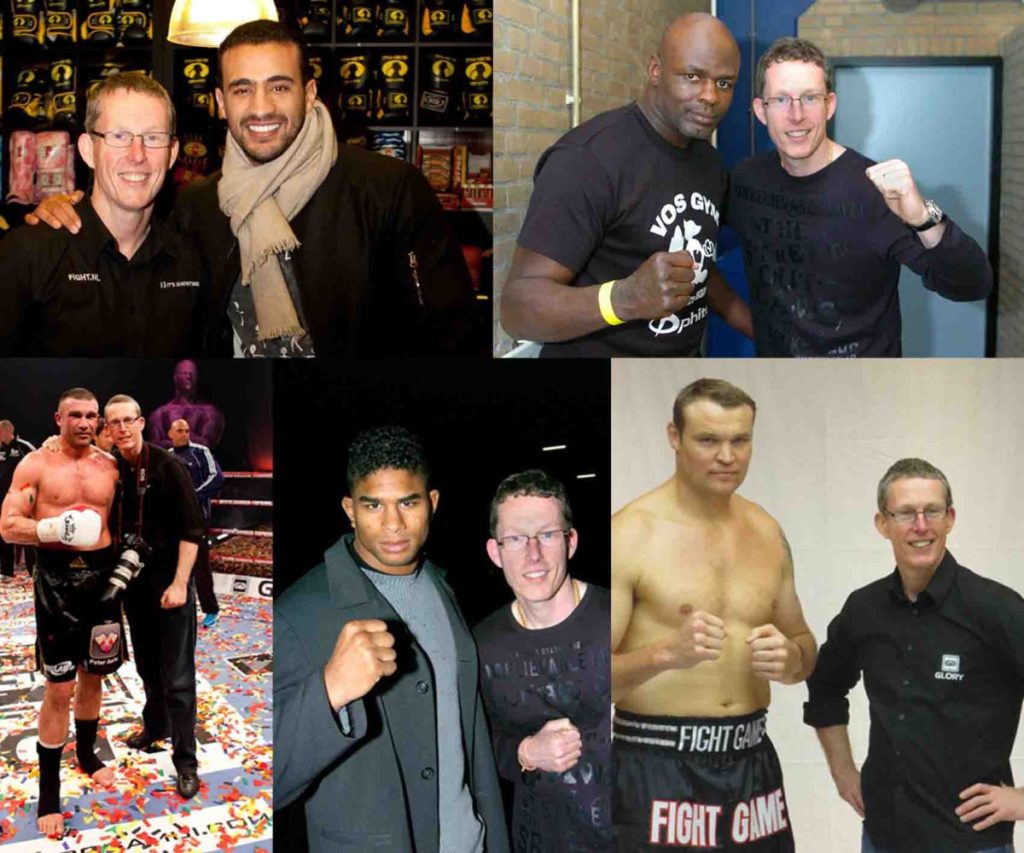 And Thai champions?
By name loads but in person the guys I told you about before, Buakaw, Saenchai, Pajonsuk, Kaoklai, Samranchai, Samkor etc…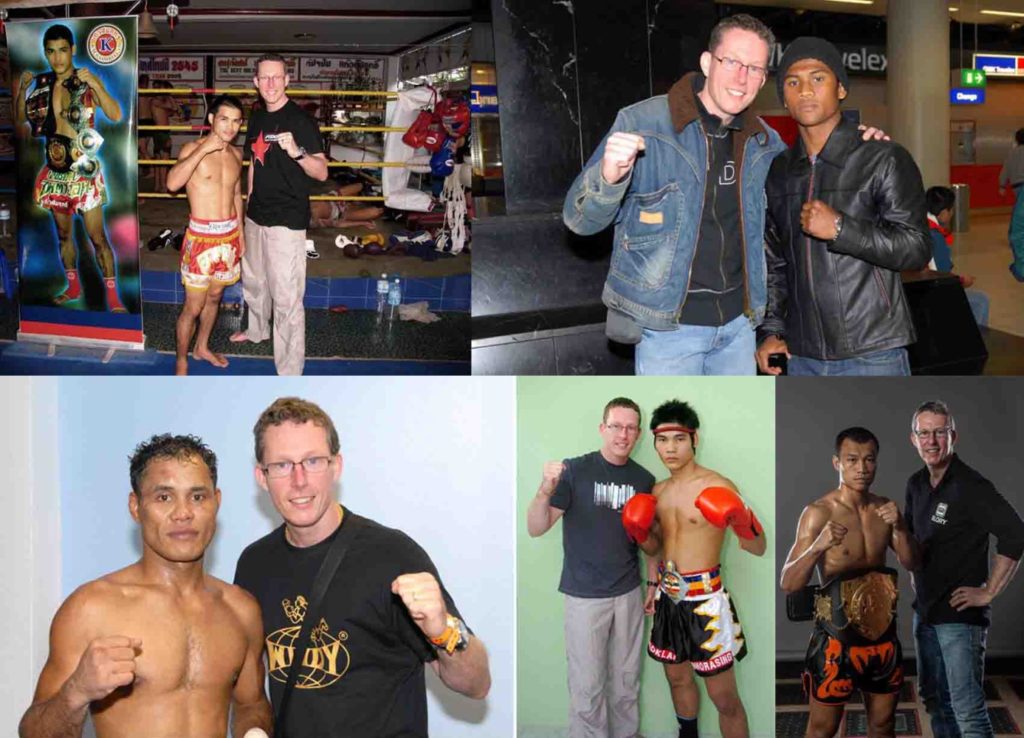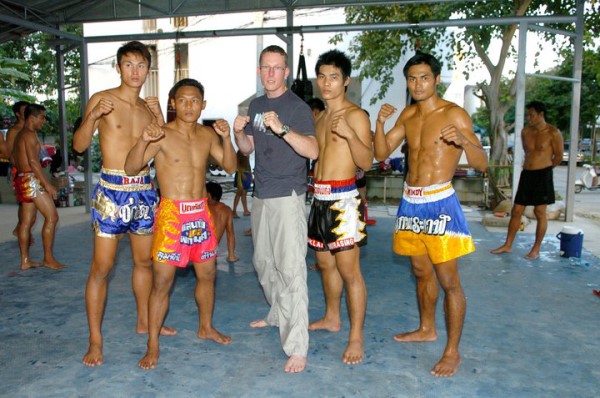 Do you know any French champions?
Of course I do. France has also a great history with our beloved sports. I personally met Dida Diafat in Thailand on a trip and I photographed Jerome Le Banner on several occasions just to name some greats. Several others also at the Enfusion Reality shows in Thailand and Macedonia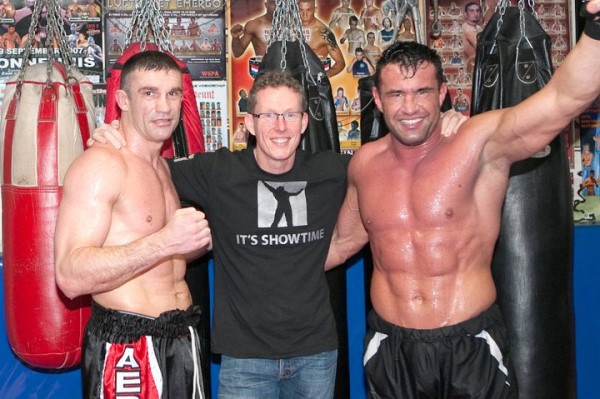 You ever come to France to take pictures at a boxing show?
I did once for FIGHTTALK in 2006 or so. A Paris event where Buakaw fought
You were the official photographer of the biggest kickboxing meetings in Holland, first for It's Show Time and then for Glory, how many years did you work for these organizations?
I've worked for it's showtime for many years as their ring and studio photographer, for glory I just did the Anouncement of the organisation in Monaco and the first eight events or so. First two as ring photographer and after that also studio. Then got in a disagreement with one of the managers so they hired James law
Can you tell us a greatest moments you enjoyed during the It's Show Time?
The gratest moments at it's showtime were actually working with that same small team of people that just filled up the Amsterdam arena with the best fights and the greatest show.
The only ones to top that where perhaps the legend events in Moscow
And for the Glory?
Must haven been Tokio at new years even combined with dream and I remember the O2 arena in London
You've been to every Glory show abroad?
Just the European events
You were also the official photographer for the famous TV boxing show Enfusion, can you tell us about it?
I was Enfusion reality show photographer for many years, I don't believe I ever missed one till I stopped my job in 2016. Great times with a great team at Super Pro Samui Thailand and once in Macedonia at lake ohrid. Always together with great friends as commentator Vinny Shoreman and the best referee there will ever be Joop Ubeda, they were both part of the It's Show Time team as well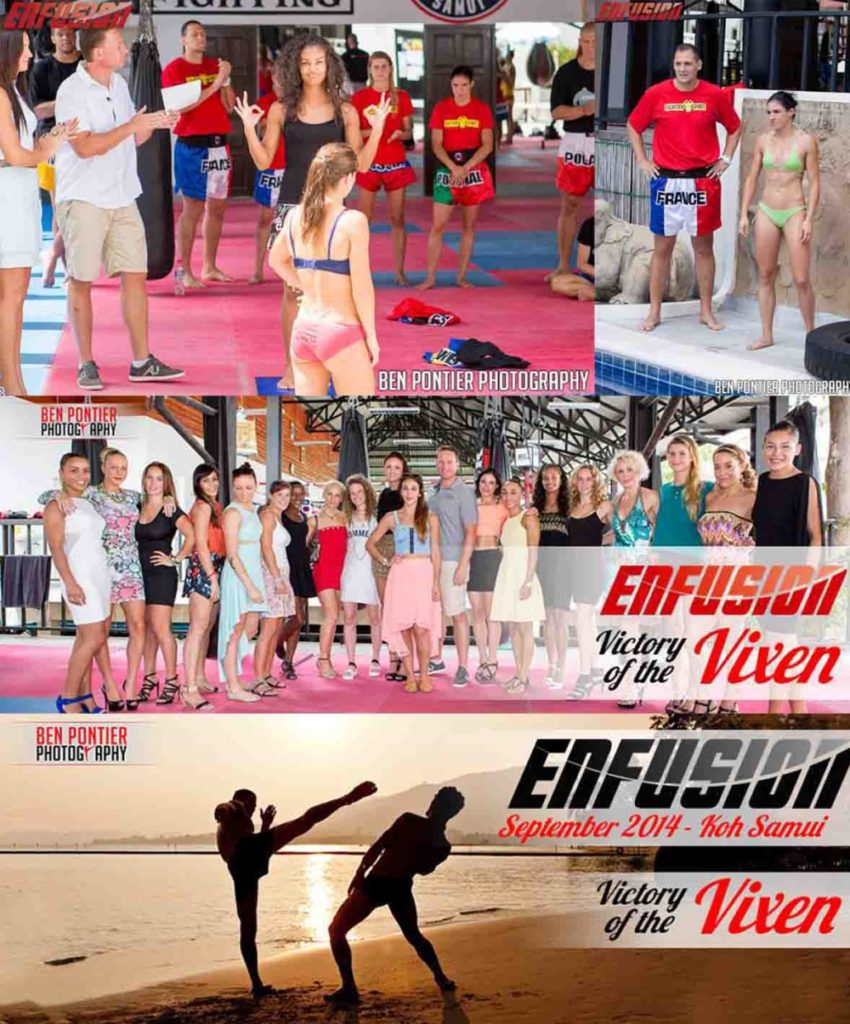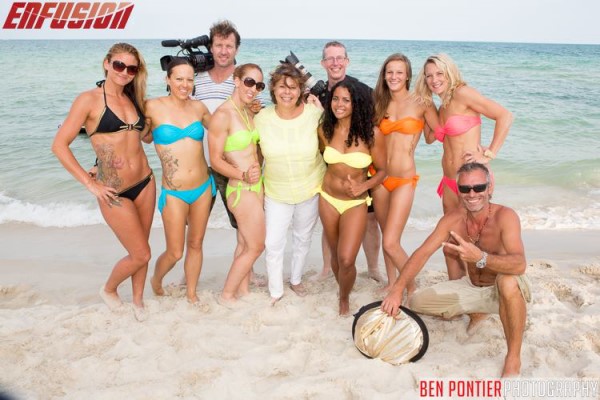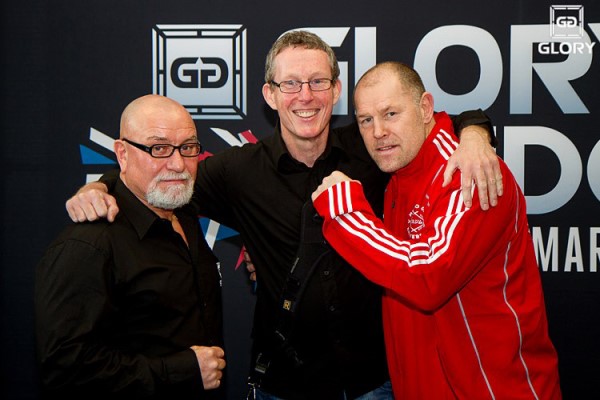 Were you a photographer for the famous Muay Thai event «Slamm»?
I covered the slamm events on several ocassions but for fighttalk.nl, not for the organisation
Did you take pictures for a lot of Dutch specialty magazines?
I did for all of them
Today, are you still taking pictures of boxing?
Not since I had to quit because of health issues
Would you one day make a book with your best boxing photos?
That would be fun
What do you think of the Muay Thai and Kick Boxing events now in Holland, are there as many as in your time?
The great years or golden era, as it was called, are gone but I keep hoping for a return of those memorable and nostalgic days. So many motivated people are trying and I wish them all the best
You want to add something?
It was fun doing this Serge and I would like to thank you for the opportunity
I thank you for this interview and good luck for your future projects!
Osu!
Ben Pontier was one of the best and most talented kickboxing photographers in Europe. In Holland, his magnificent shots of the great fights of the most prestigious Dutch organizations have often made the front page of specialized newspapers.
The legends of the Dutch rings all know the photographic objective of this famous sniper of images of epic battles.
For a long time he was the official photographer of Holland's most important kickboxing event, It's Show Time!