INTERVIEW WITH THE PROMOTER MR. BANJONG BUSARAKAMWONGSEE AKA PHILIP WONG (Creator of the international brand Fairtex)
Temps de lecture :
6
minutes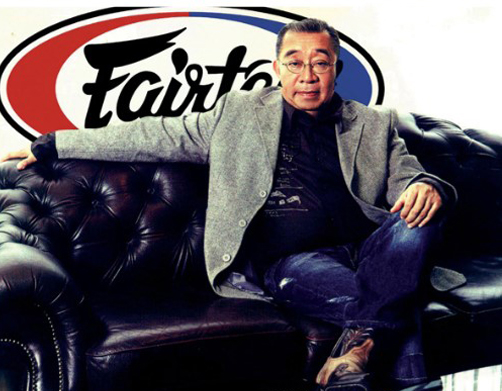 INTERVIEW WITH THE PROMOTER MR. BANJONG BUSARAKAMWONGSEE AKA PHILIP WONG (Creator of the international brand Fairtex)
BY SERGE TREFEU (2023)
Hello Mr. Banjong Busarakamwongsee, thank you for granting me this interview, how are you?
MR. BANJONG BUSARAKAMWONGSEE: I am fine, thank you.
How old are you ?
I am 78 years old
How long have you been a boxing promoter?
Since the 80s, it's been almost 40 years
Your first promotion was organized in Bangkok?
In Bangkok, in the stadium of Lumpinee
In which year ?
It was in 1978
Are you still a promoter today?
It is my son (Mr. Prem Busarakamwongsee) who now takes care of the Fairtex promotion in the stadium of Lumpinee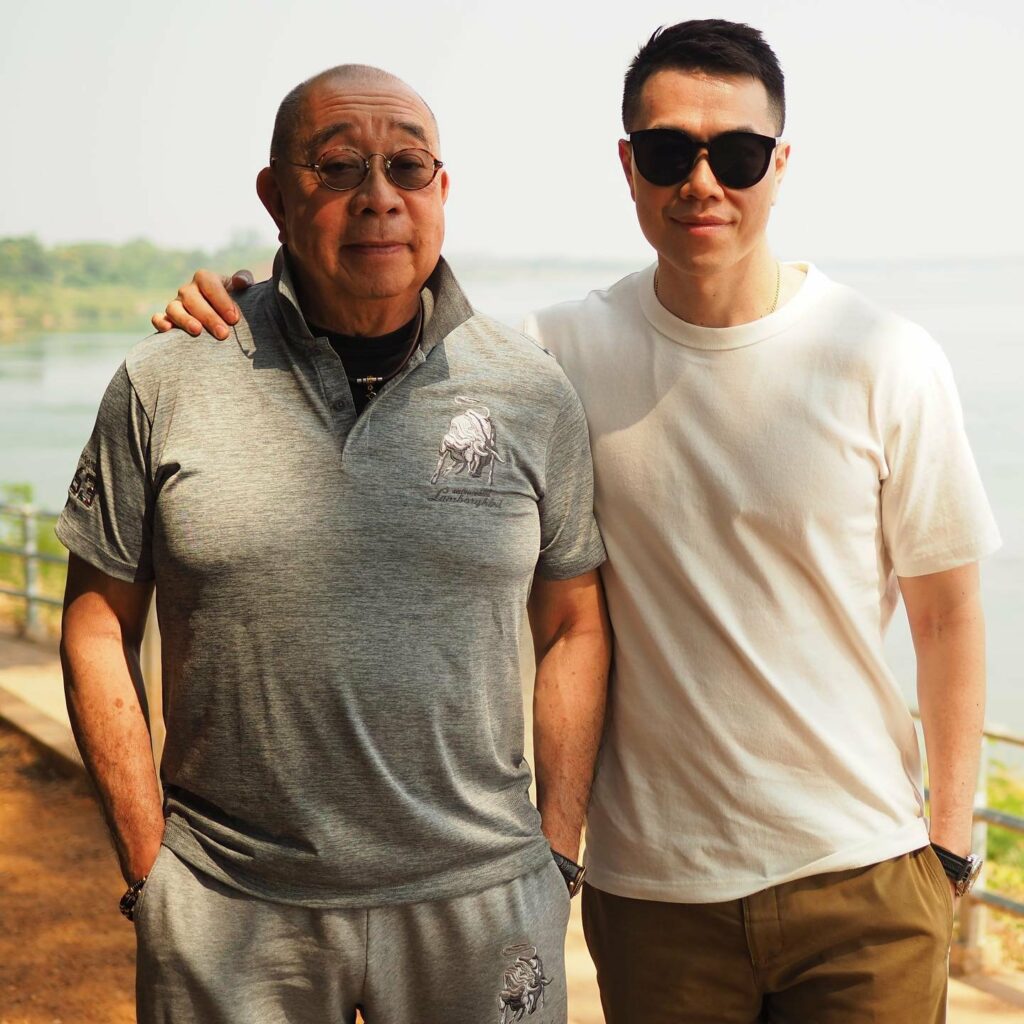 How many children do you have ?
I have four girls and a boy
Have your children practiced Muay Thai?
My son practiced when he was a teenager and he still practices today. He was educated in the United States and now he has become a boxing promoter in Thailand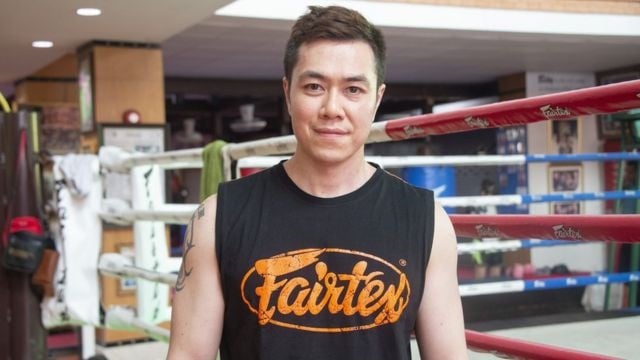 What is the promotion you organized that you are most proud of?
I have good memories of organizations with the promoter Songchai Ratanasuban (Promoter N° 1 of Lumpinee in the years 90 and 2000)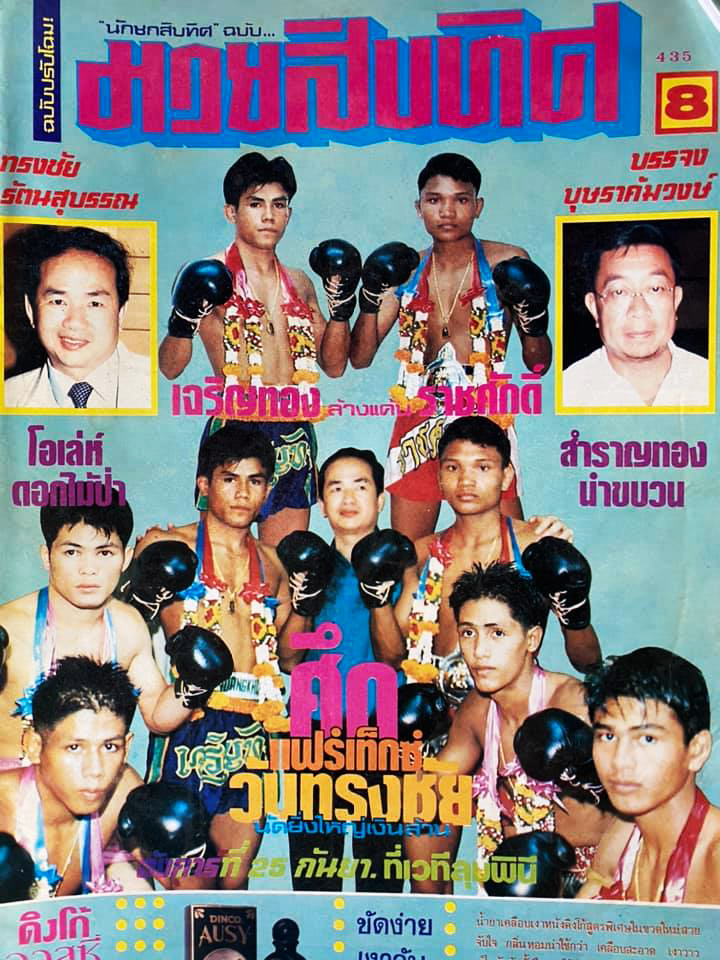 You had a boxing camp in Bangkok?
Yes, in the suburbs of Bangkok in the Bangplee area
In what year did you open this camp?
In 1975. But I created my first store selling boxing equipment in 1971. In January 2023, we celebrated the 52nd anniversary of my business!

The Bangplee district was quite far from the center of Bangkok (25 Km), why did you build your structure in the countryside of Bangkok?
Because I wanted my boxers to be away from all the temptations of Bangkok neighborhoods. In Bangplee, they had nothing else to do but train…
Who were your first champions in this camp?
There were many, Fahsitong, Noklek, Sichang, Bunkerd, Jongsanon…
Does your Fairtex Gym camp in Bangkok still exist?
No, today my camp is based in Pattaya. I opened the Fairtex Gym in Pattaya in 2005
Why in Pattaya?
I wanted to create a new style of Muay Thai camp where people can train boxing but also relax with other sports activities like fitness, swimming, tennis, badminton. This style of center with several sports has worked well in Pattaya because it is the biggest seaside resort in the country and there are a lot of tourists
Have you created other Fairtex camps in Thailand?
I had a Fairtex Gym in the United States in San Francisco, it was open for 15 years. I have several Fairtex Gyms in Japan and gyms in China and Singapore
What are the champions who have marked you the most in your Team?
They all marked me, each generation had its share of great champions, Bunkerd, Neungsiam, Jongsanon, Yoknoi, were the best known 25 years ago. Then there were Yodsaenklai, Attachai, Kaew and others…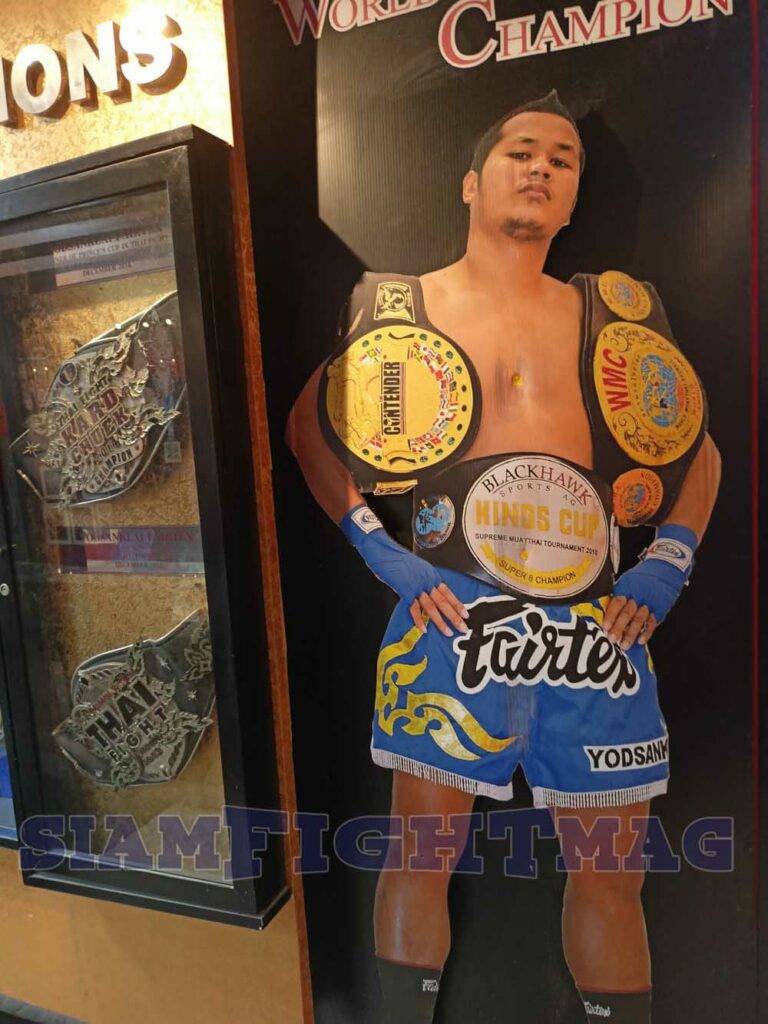 Today, which are the champions who represent your gym?
One of my favorites right now is Stamp Fairtex, she's a very big champion, very strong. There is also Ferrari who has just joined my team, he is very good, as well as Saemapetch and Wondergirl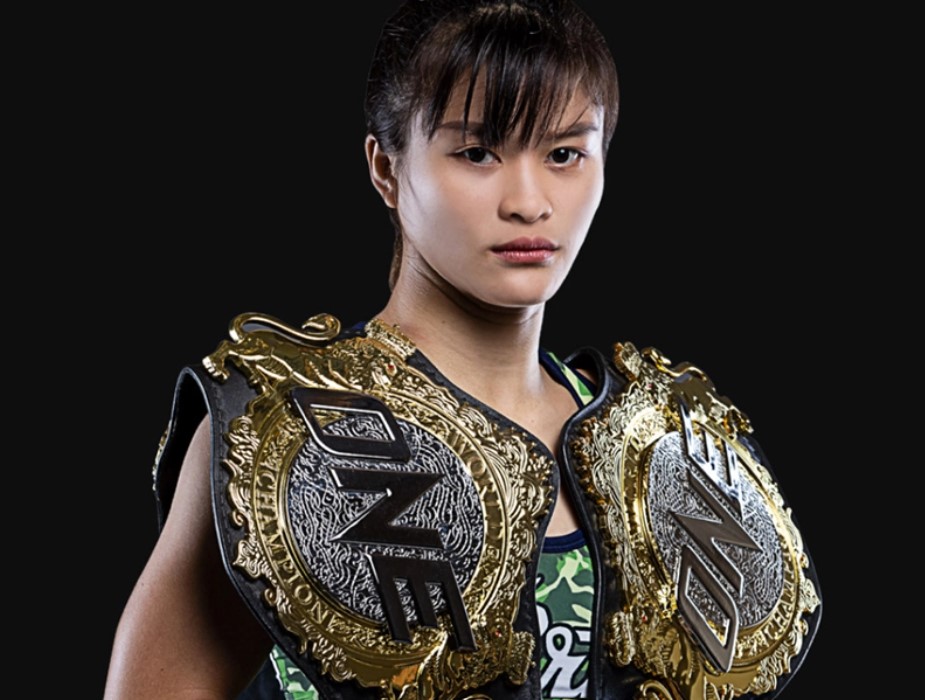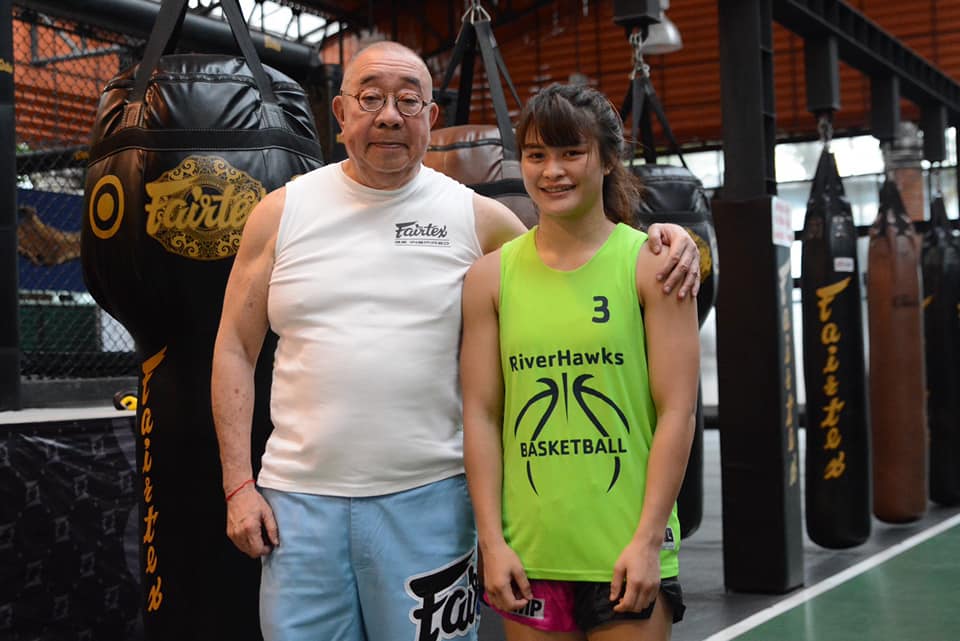 Do you have many foreign fighters who come to train in your camp in Pattaya?
For years, fighters from all over the world come to train in my gym, some fight for my promotions, others only come to train for leisure
Have you had French champions representing your gym?
Yes, there is Yohann (Yohann Drai) who has been fighting for several years for my team. Your heavyweight superstar, Jerome Le Banner, was also preparing in my camp for his fights in Japan!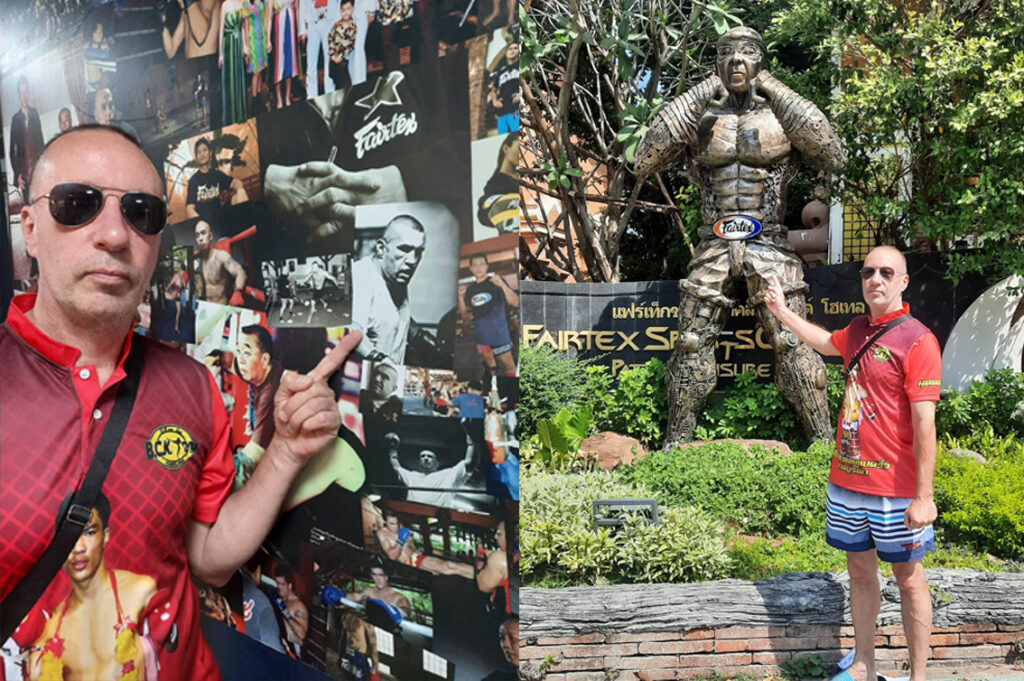 Who do you think are the strongest foreign champions today?
Muay Thai has become very popular in many countries around the world, thanks also to MMA because many MMA fighters do Muay Thai. Foreign fighters have become as strong as the Thai, there are now American, Iranian, Chinese, Russian, Brazilian, Italian, English, and other fighters in Thailand who can compete with the Thai champions and even beat them!
A few years ago, it wasn't?
No, not at all, only the Japanese, Dutch and French fighters could hardly beat our champions in Thailand…
What do you think of the organization One Championship, is that a good thing for the development of Muay Thai in Thailand?
We have known Khun Chatri (Chatri Sityodtong, creator of the One Championship) for ten years, we have always had good relations with him. My son is now working with him to promote the One Championship at Lumpinee Stadium. This event in Thailand is a very good thing because the fighters can receive good purses thanks to this organization and it makes the Muay Thai known worldwide!
Thank you very much for this interview and I wish you chookdee for your future events!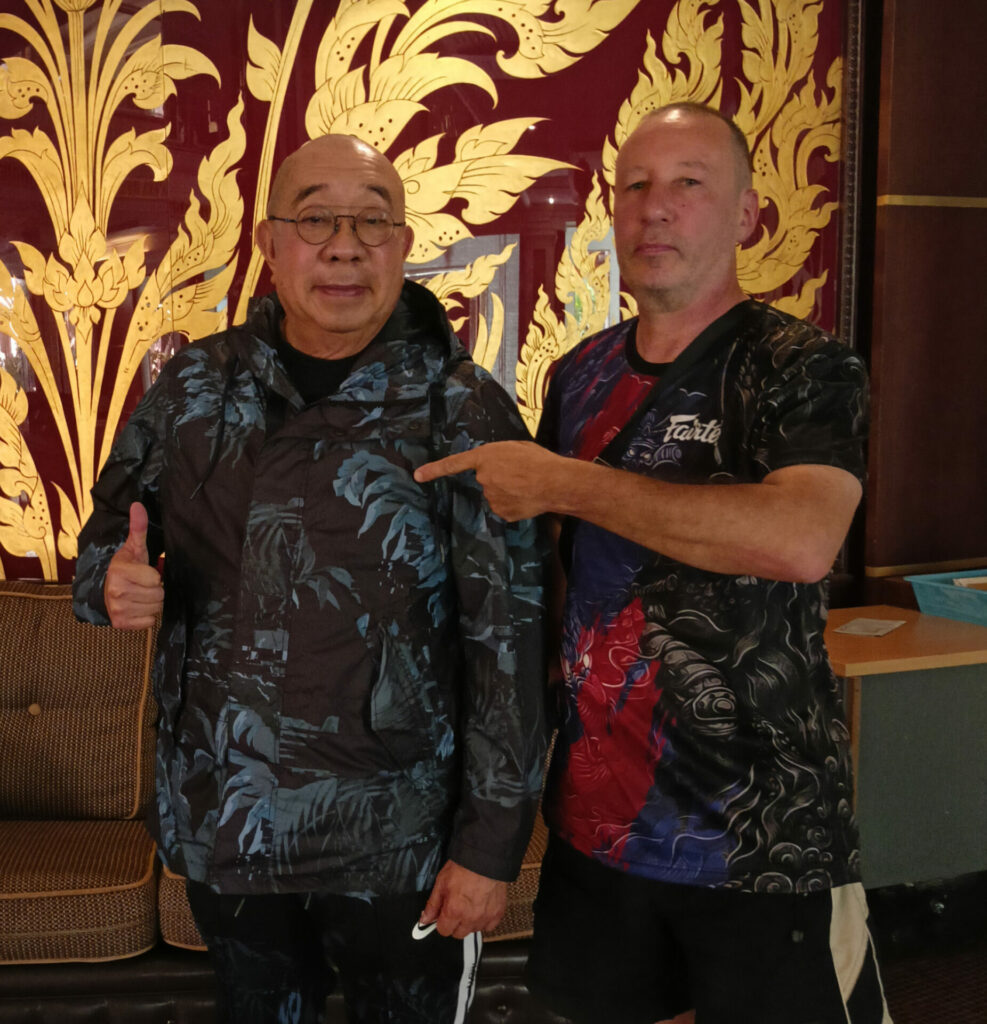 Mr. Banjong Busarakamwongsee, nicknamed Sia Banjong, was born in Shanghai, China. Coming from a large family, he then moved from Shanghai to Vietnam.
Sia Banjong came to study in Thailand, he continued his studies in Hong Kong and the United States. Sia Banjong, in his youth, was a hot-blooded young man. He often got into fights at school. The Art of Muay Thai immediately captivated him and helped calm his overflowing energy. Sia Banjong fell in love with this sport.
His family had made a fortune in textiles and had created the Fairtex brand, a brand that was only known in Thailand in the 1950s. The clothing of the family business was imported from abroad. Sia Banjong took over his father's business and opened his own manufacturing plants in Thailand. The Fairtex brand has been sold in all malls across the country and internationally.
In 1971, Sia Banjong established the Fairtex Garments Factory Company Limited as the parent company of all Fairtex brands. It was thanks to his company Fairtex that he was able to invest in Muay Thai, a sports company that did not pay as much as the textile business.
His passion for Muay Thai led him to create, in 1975, one of the largest and most luxurious boxing camps in the country. The first Fairtex Gym opened in the Bangplee district, located 25 km from Bangkok.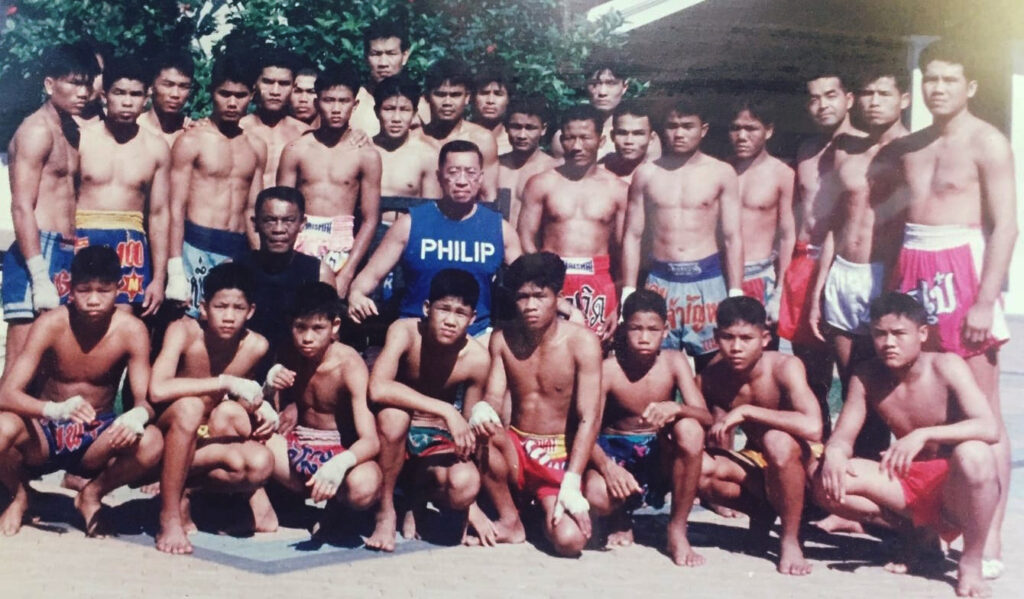 A few years after the Fairtex Gym was created in 1978, Sia Banjong became a promoter at Lumpinee Stadium, making the Fairtex brand even more popular in the boxing community.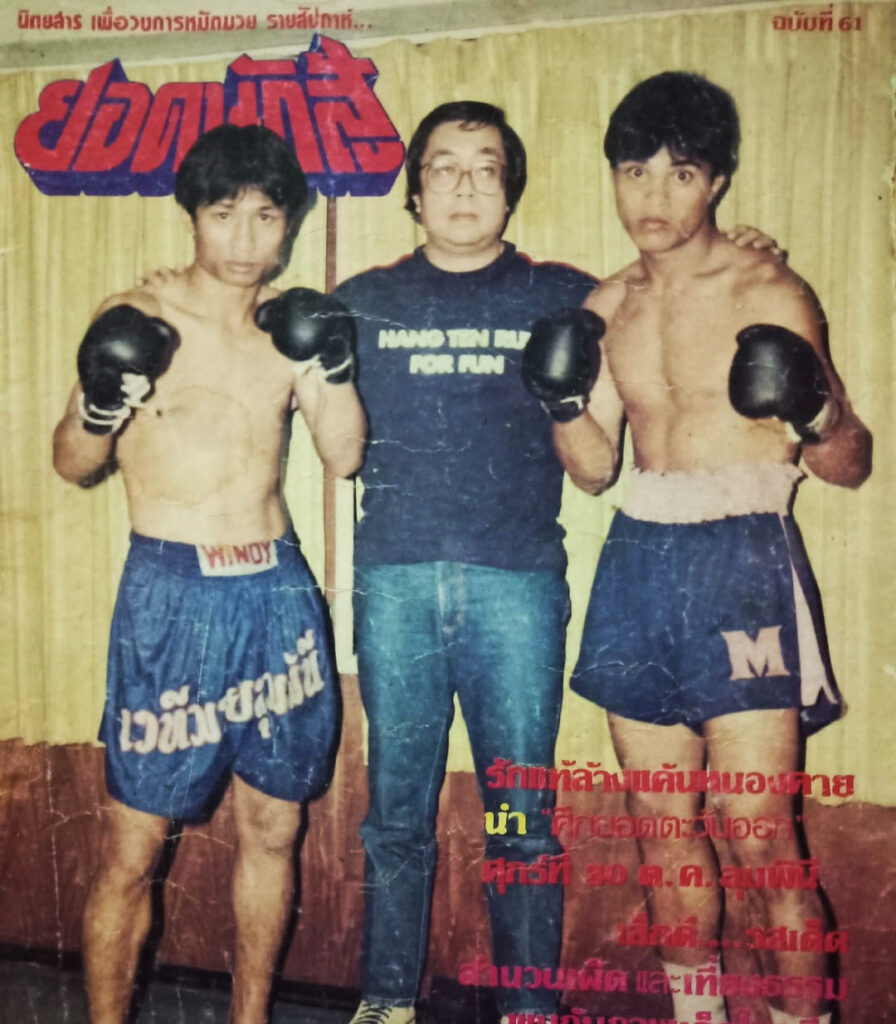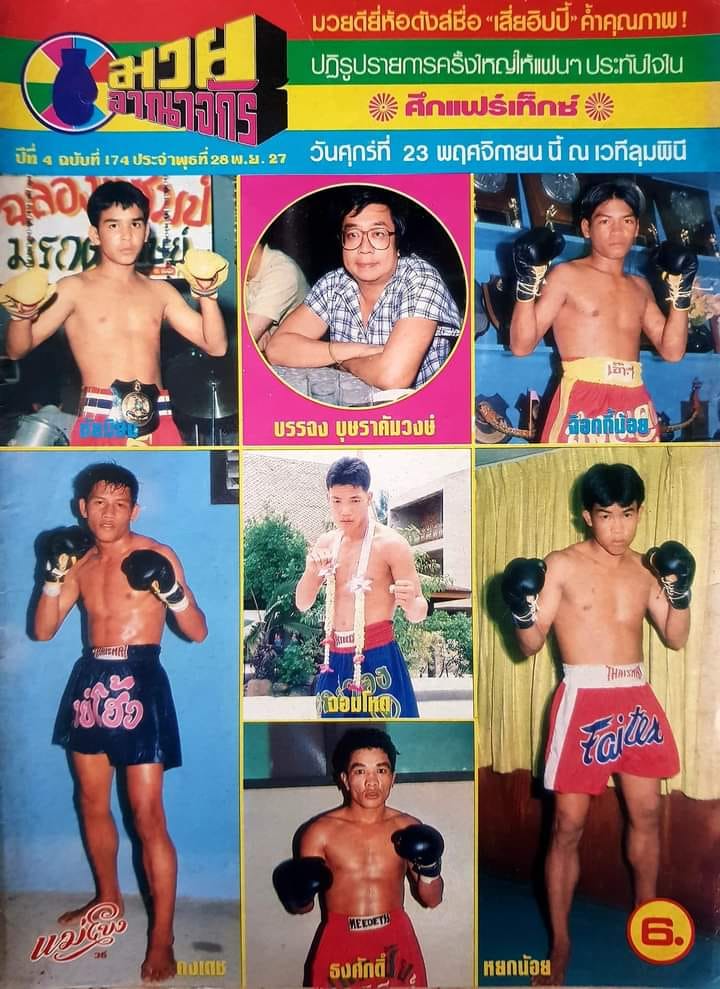 In the 1980s, in the United States, it was the golden age of Full Contact and Kick Boxing. Muay Thai was considered a wild and violent sport, denounced by both the Hollywood media and film productions.
To get rid of this bad image on the Muay Thai in the early 1990s, a large Fairtex training center was built in Chandler, Arizona. The investment by Sia Banjong cost several million dollars. But this allowed to popularize the Muay Thai with the American public.
Sia Banjong also decided to focus on producing high quality boxing equipment that would protect fighters as much as possible during intensive training.
In the early 2000s, the Fairtex boxing equipment brand sold all over America. Fairtex equipment and products then began to be sold on the European market. It was also a time when an important step was taken in cooperation with other sports. A sponsorship agreement was signed with UFC legend Pat Miletich (The first UFC welter weight champion in history in 1998). Thus, the Fairtex brand has become part of the MMA family.
Fairtex is now one of the world's leading brands of boxing equipment with stores located around the world. Millionaire Sia Banjong has created an empire!
In 2005, Sia Banjong spent 250 million baht to open the Fairtex Sports Club and Hotel in Pattaya. A complex that has become world famous thanks to the many champions who represented this high-tech camp.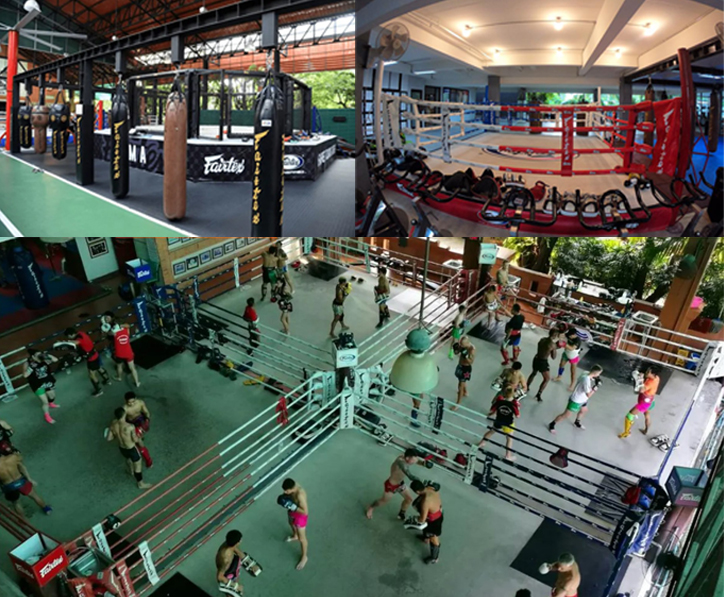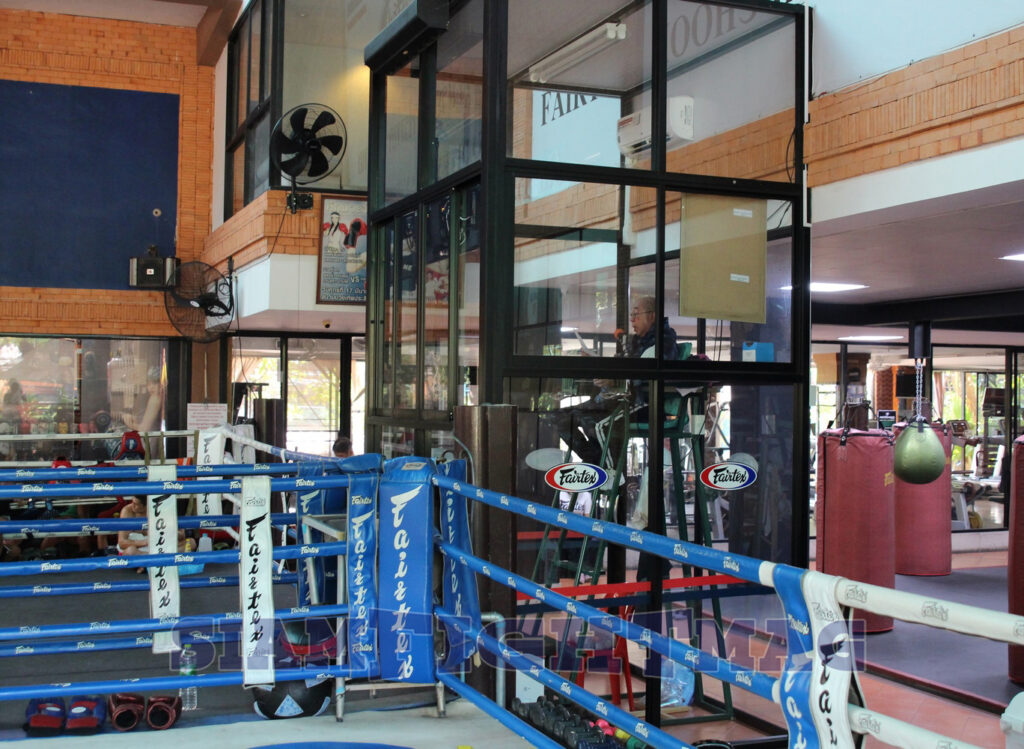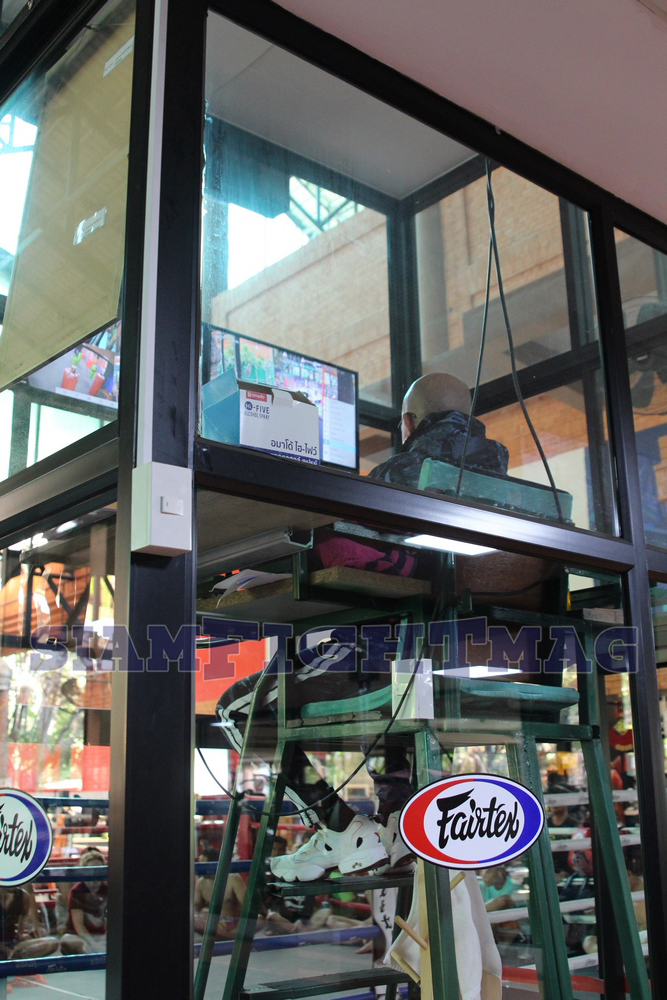 In addition to building this phenomenal camp, Sia Banjong also renovated the former Pattaya stadium in 2006 and opened it to the public under the name of Fairtex Thepprasit stadium.
For 40 years, the Fairtex Gym has had a host of champions who have fought under the colours of this prestigious camp. Some were trained in the camp. Also, many champions have been bought by Sia Banjong who does not hesitate to pay large sums of money to other champions training camps.
The Fairtex Gym champions are very well paid. Sia Banjong has always been an extremely generous man, a donor and benefactor to many humanitarian associations.
The first Fairtex Gym champions in the 1970s were Fahsitong Fairtex (Thailand Boxing Champion in 1976) and Ded Fairtex.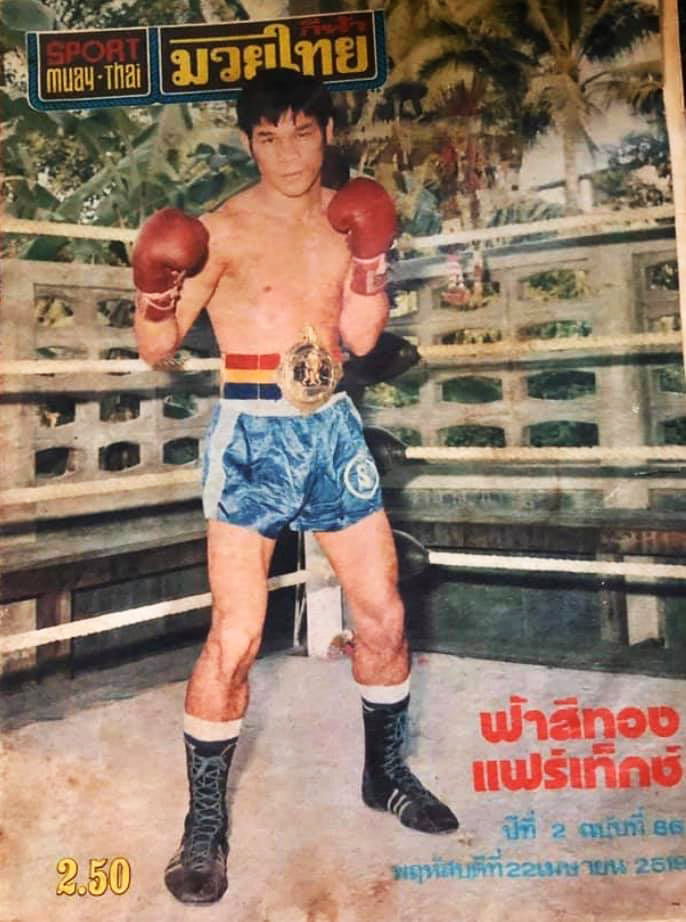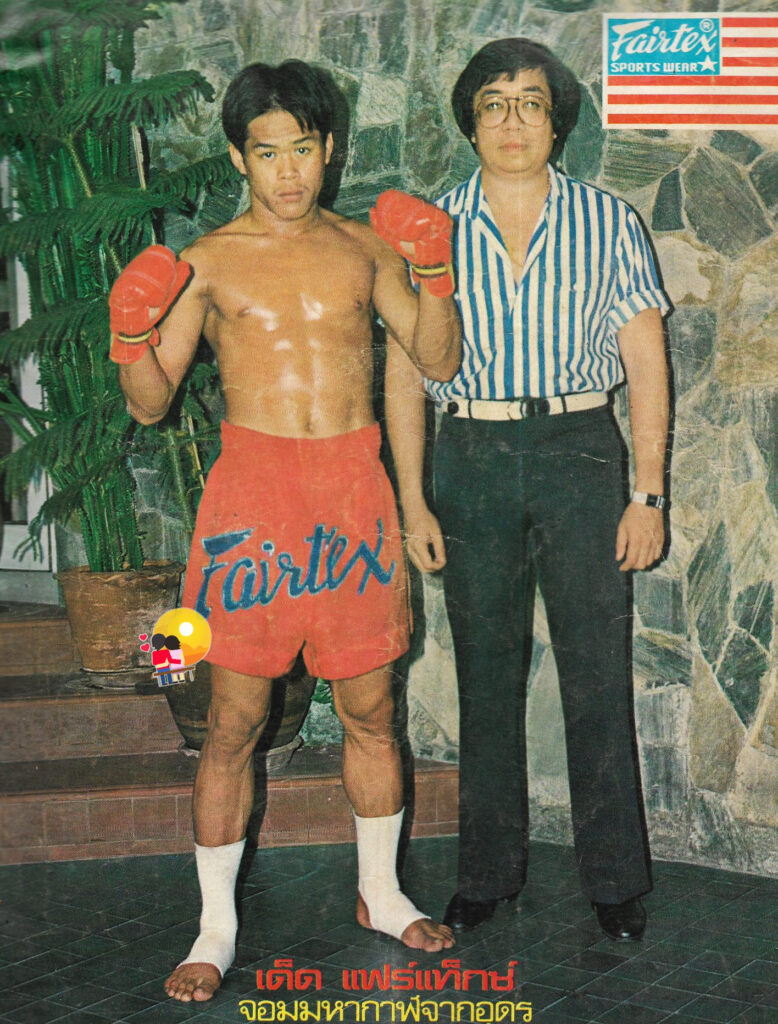 During the 80s, the Fairtex Gym experienced a period of immense champions with Bunkerd Fairtex (Champion of Radja in 104 lbs, champion of Lumpinee in 108 lbs) nicknamed "Aysia Petchapat" (The little executor), Yoknoi Fairtex (Champion of the Lumpinee in 126 lbs) nicknamed "Say Morana" (The mortal left-hander), the powerful bull of the rings Paiboon Fairtex (No. 1 of Lumpinee) and the techniques Noklek Fairtex (No. 1 Lumpinee) and Samart Fairtex (No. 1 Lumpinee), as well as the solid Sichang Fairtex (No. 1 Lumpinee).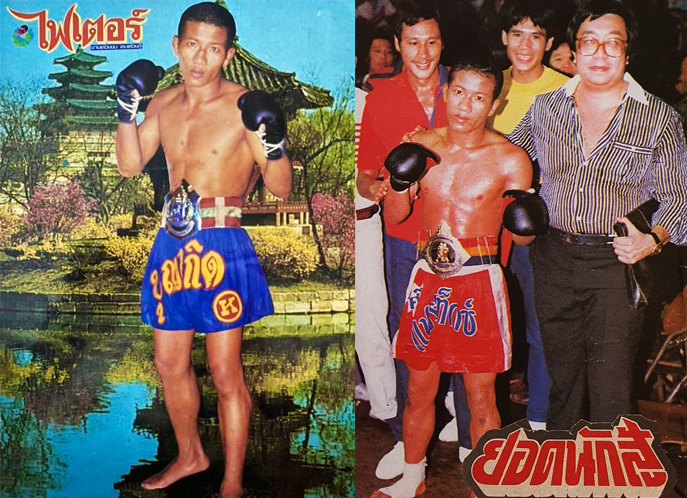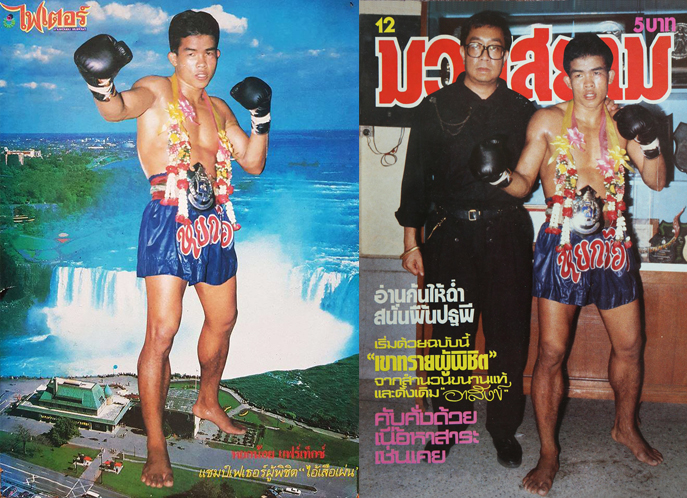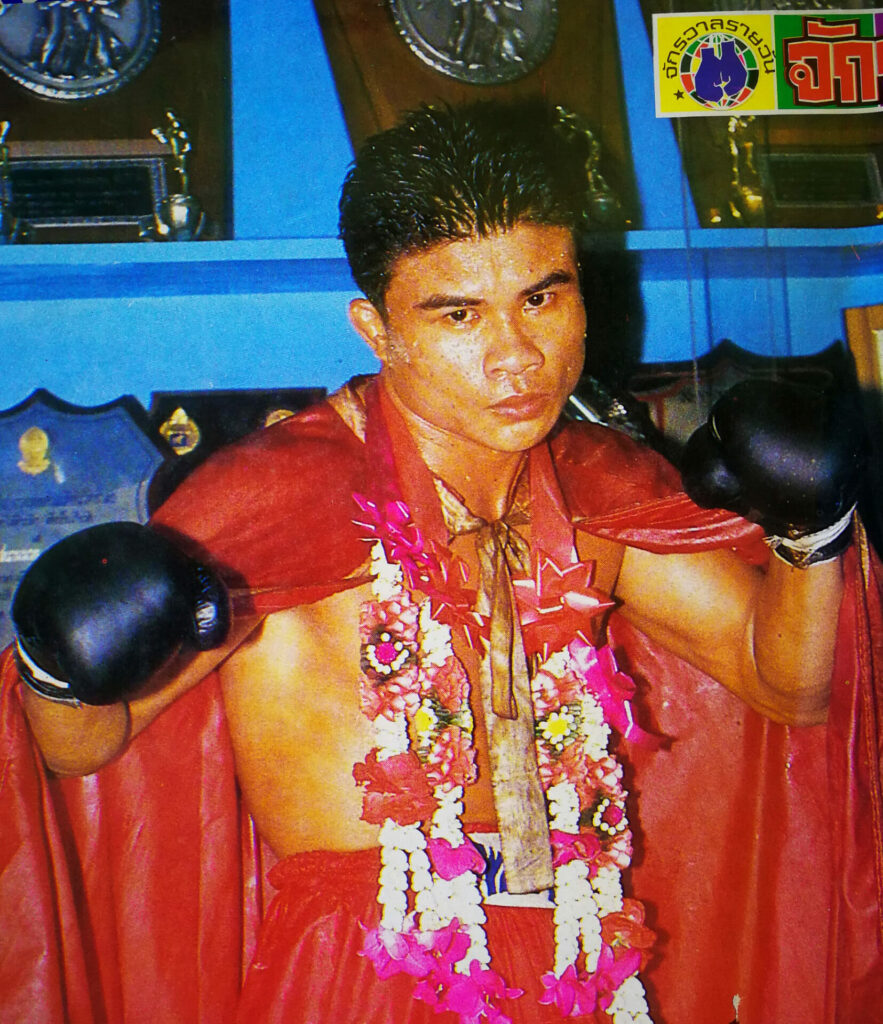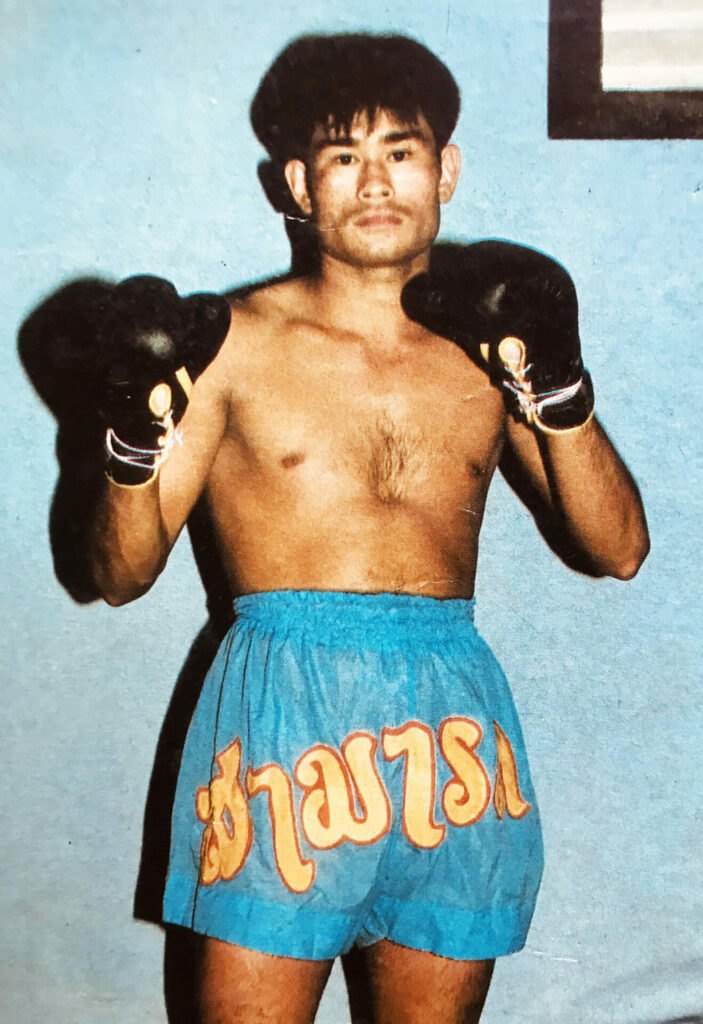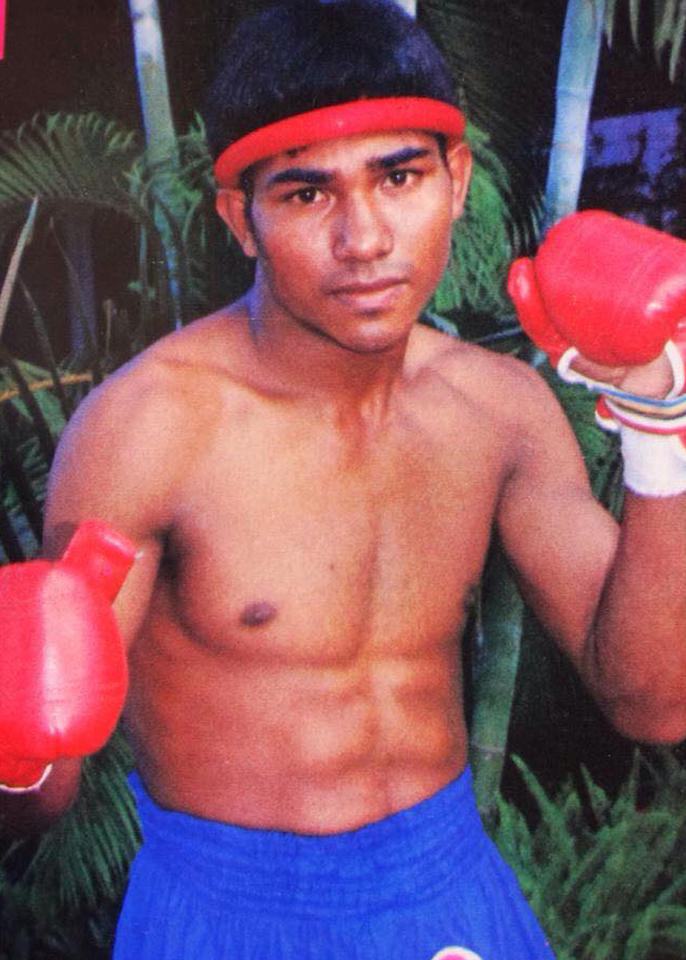 Two ring legends represented the Fairtex Gym during the 90s, Jongsanan Fairtex (Lumpinee champion in 126 lbs and 135 lbs, IKKC and ISKA world champion in 147 lbs) nicknamed "Manut" (The wooden man) and Neungsiam Fairtex (Lumpinee champion in 112 lbs and winner of the Mitsubishi Tournament in 115 lbs).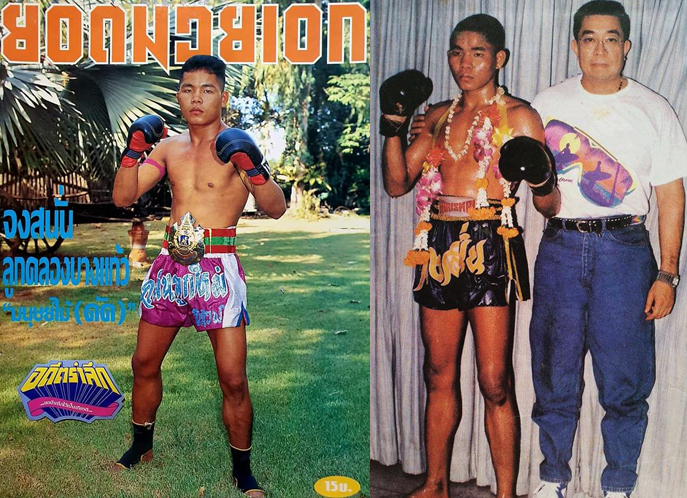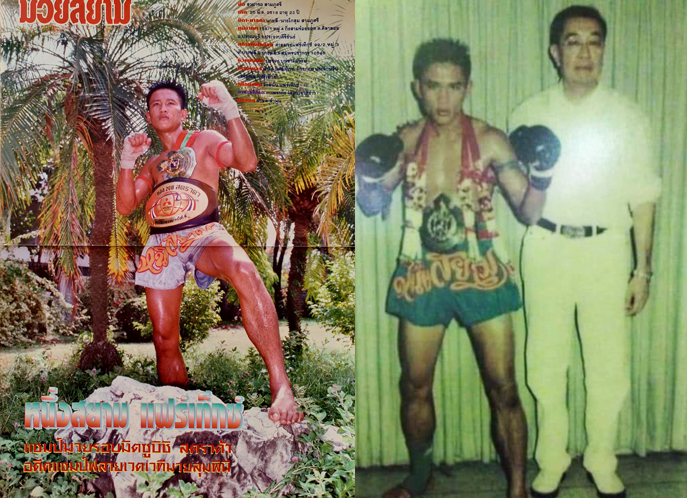 Several great champions were recruited at Fairtex Gym during the 2000s and 2010s, such as Yodsaenklai Fairtex (Lumpinee Champion in 112 lbs and 147 lbs, Thai Champion in 154 lbs, WBC, WMC, WPMF World Champion), Attachai Fairtex (Lumpinee Champion in 122 lbs, WMC World Champion in 108 lbs) nicknamed "Say Theowadaa" (The Left-Handed Angel), Kaew Fairtex (Lumpinee Champion in 126 lbs and 135 lbs, Thailand Champion in 126 lbs, WBC and WPMF world champion), Narupol Fairtex (Lumpinee champion in 140 lbs, Thai champion in 140 lbs) and Kem Fairtex (Radja champion in 130 lbs, Thai champion in 130 lbs and 154 lbs, world champion WMC and WBC).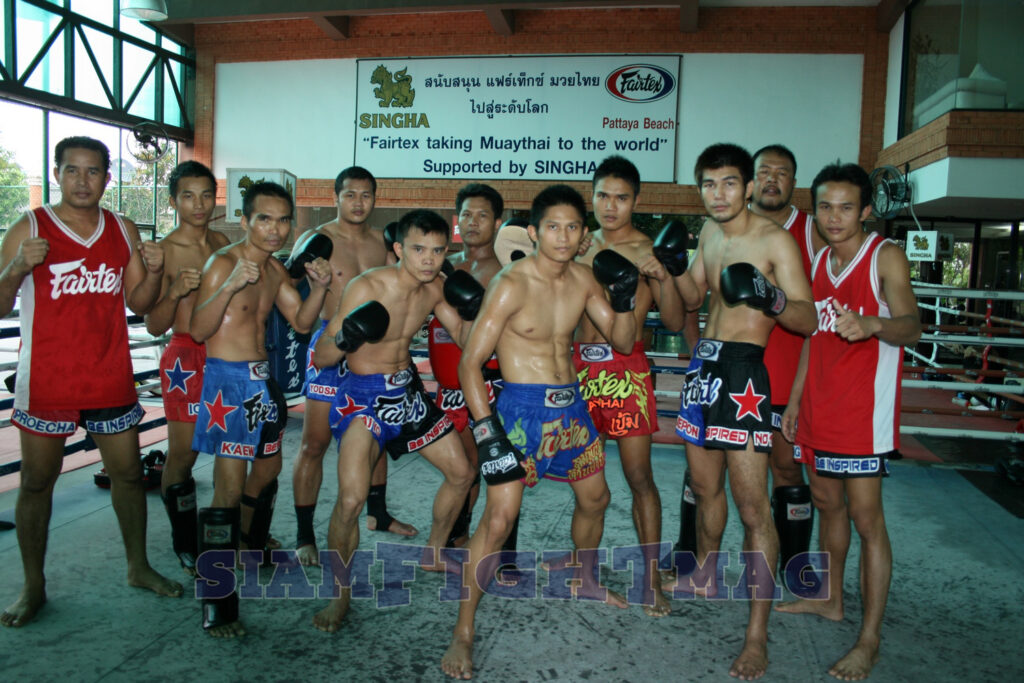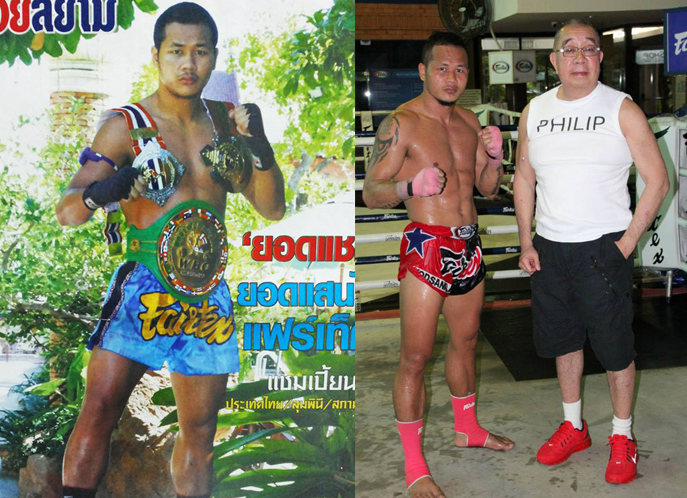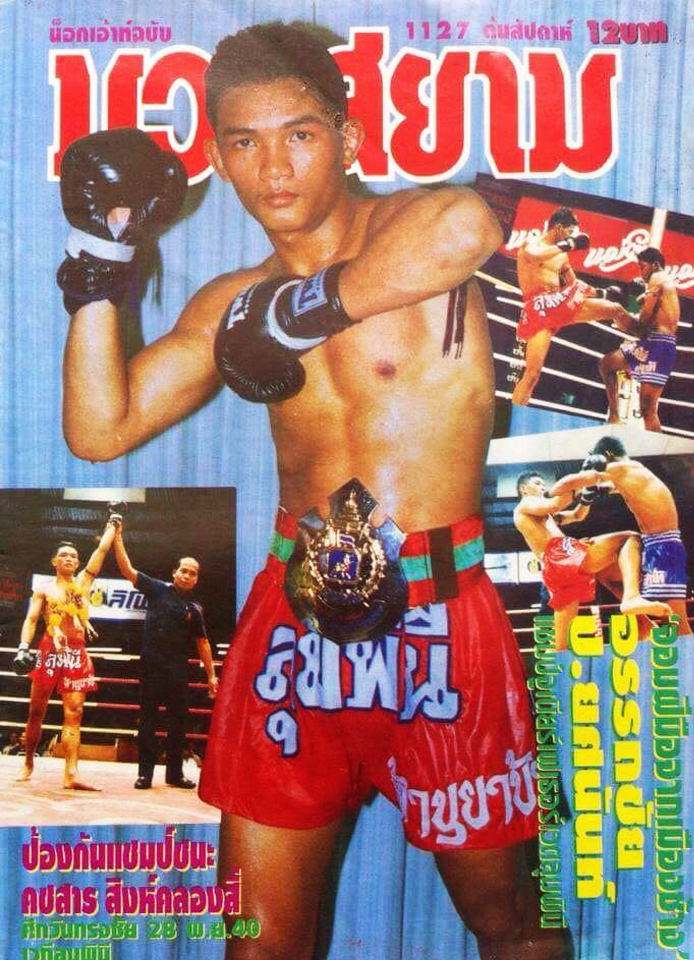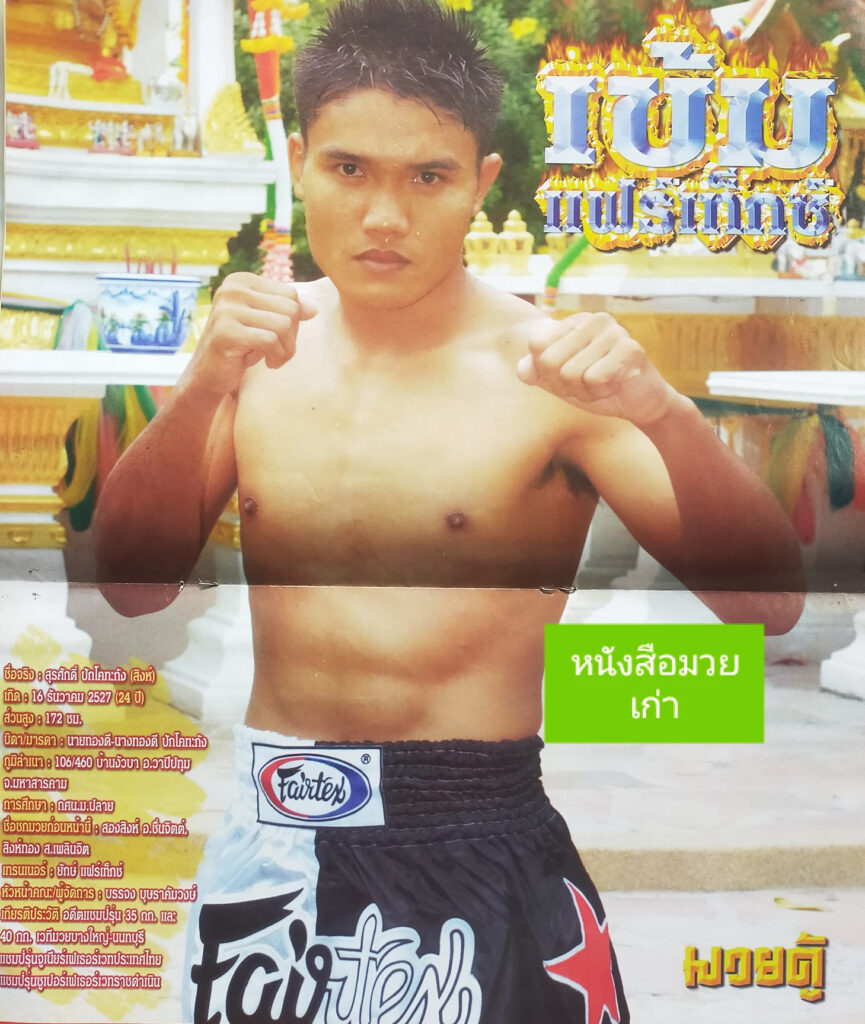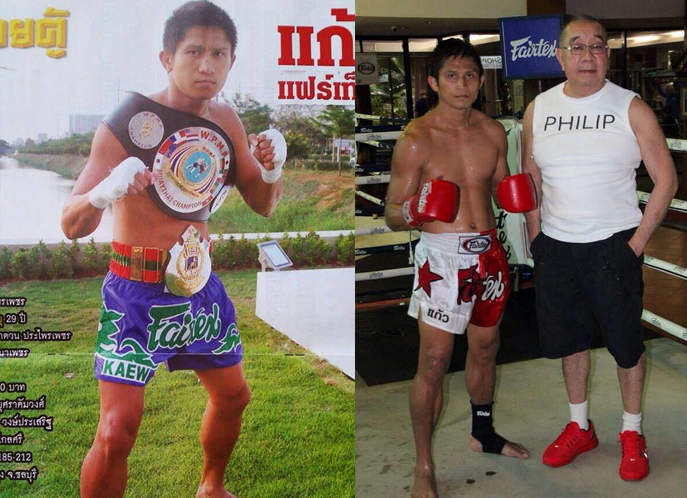 Today's champions are Stamp Fairtex (Muay Thai One Championship World Champion, Kick Boxing One Championship World Champion, MMA One Championship World Champion), Ferrari Fairtex (135 lbs TV7 Champion, 2021 Best Boxer of the Year), Saemapetch Fairtex (winner of the Tiger Cement TV7 Tournament) and Wondergirl Fairtex (Thailand Champion) representing the Fairtex Gym!