KARLITO MAFIA K1 FRY, RAP OLD SCHOOL AND AUTHENTIC MUAY THAI AT THE LOOKSAYKONGDIN GYM
Temps de lecture :
4
minutes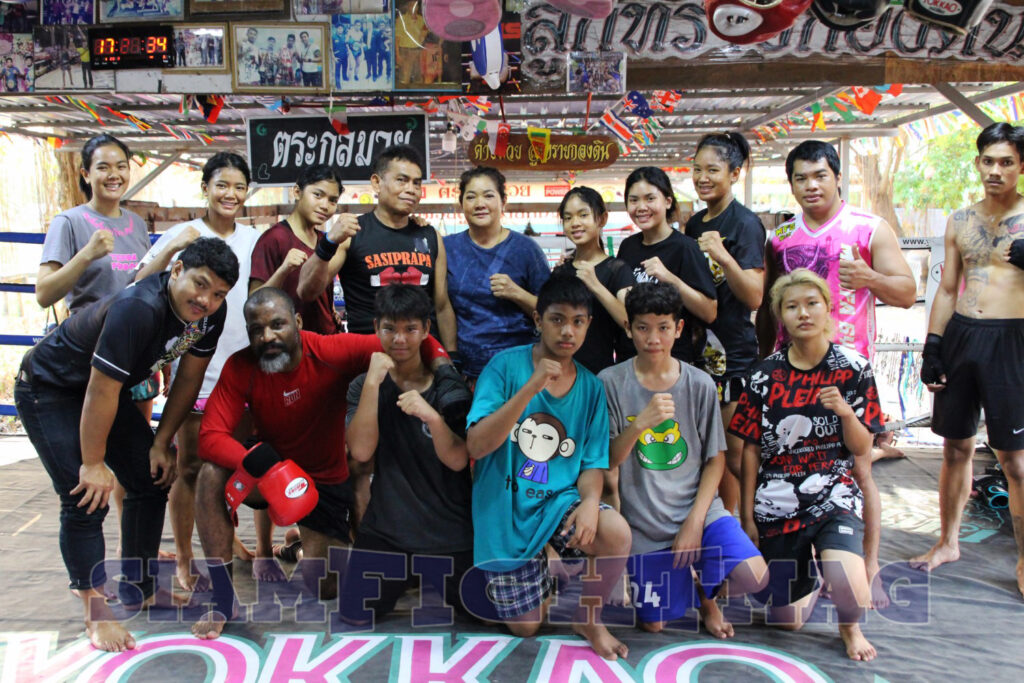 KARLITO MAFIA K1 FRY, RAP OLD SCHOOL AND AUTHENTIC MUAY THAI AT THE LOOKSAYKONGDIN GYM
special report by Serge TREFEU (2023)
Karlito, whose real name is Carl Da Costa, is part of the famous rapper collective "La Mafia K'1 Fry". Mafia K'1 Fry was founded in the 90s by French rappers from Val-de-Marne, rappers who have marked Hip Hop in France such as OGB, Manu Key, Kery James, the Intouchable group, Rohff, the group 113 and Karlito.
Karlito is one of the most discreet and talented rappers of the years 90 and 2000.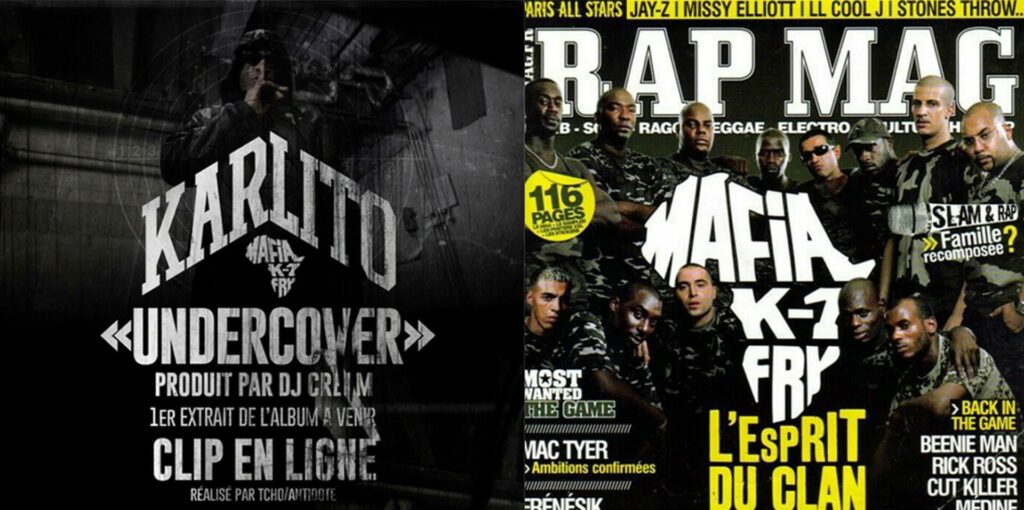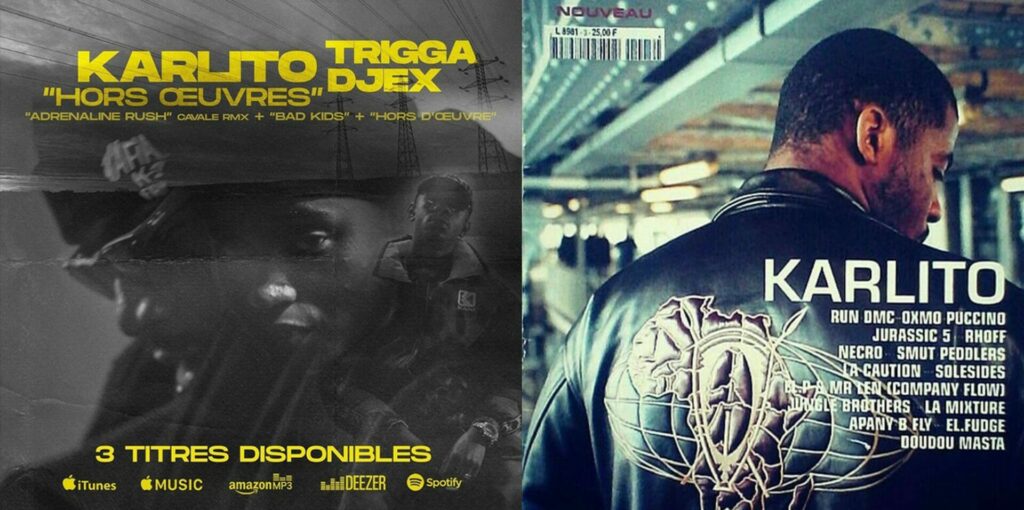 In 2017, Karlito signs up in a boxing gym in Vitry-Sur-Seine, the Obyfight Gym (Haute Tension Gym with trainer Krim Hamitech former world champion) to practice Muay Thai. He was 40 years old. Since that day, he gives his all in the sport and training of Muay Thai. He radically changed his lifestyle because before he was more in "Party animal" mode.
Karlito knew Thai boxing, a sport he discovered in 1997. But he had never practiced this sport assiduously as he does now.
In December 2022, he decided to go to Thailand for the first time. He does not go on holiday to the country of smile and relaxation, he leaves to discover the country of Muay Thai. Karlito is "determined" to hit fists and shins in a boxing camp. The beaches, the beautiful landscapes, the vibrant nightlife of Thai tourist places, will be for another time…
The rapper does not know Thailand and even less the world of Muay Thai. Just before arriving in Bangkok, Karlito took a look at website siamfightmag.com where there are several articles about boxing camps in Thailand. He was particularly interested in an article about Looksaykongdin Gym. He decided to go directly to the camp.
For her first adventure in Thailand, Karlito did not choose a tourist camp, the Looksaykongdin Gym is one of the most roots Muay Thai camps in Bangkok!
Karlito puts his suitcases in the Min Buri district where the Looksaykongdin Gym is located. In this district located in the suburbs of Bangkok, he takes a room near the boxing camp and begins the hard training at the Looksaykongdin Gym. For two months, Karlito will train regularly in this authentic boxing camp.
The Looksaykongdin Gym family immediately adopted him. Farid (Mr. Noparit Yoohanngoh), the patriarch of this great family, and his wife, Samorn Yoohanngoh, the owners of the camp, welcomed him warmly.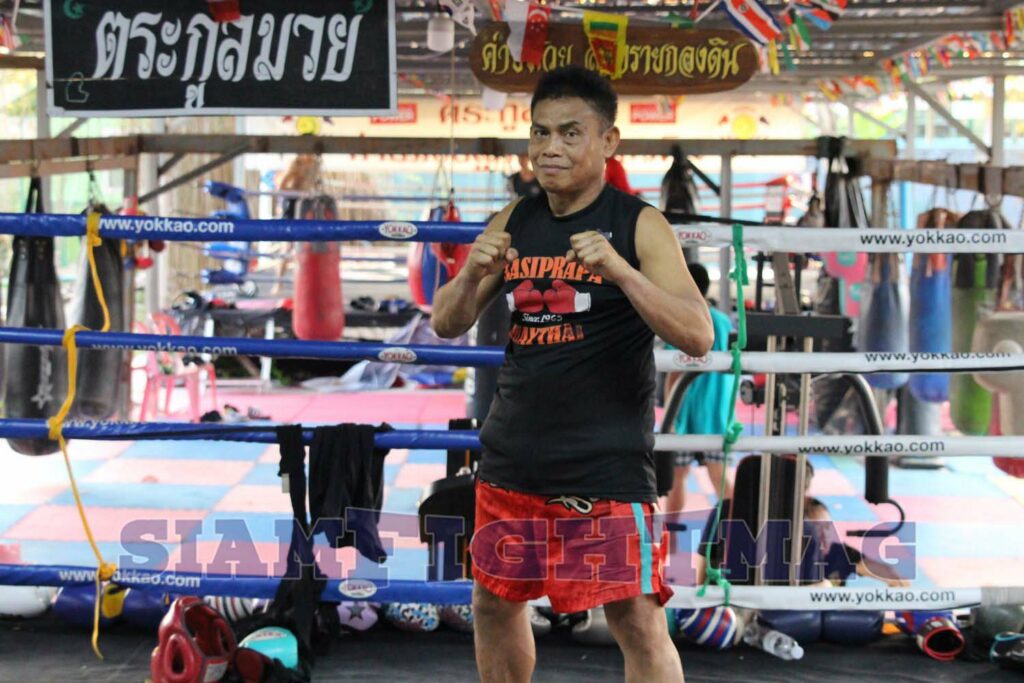 Karlito is the only foreigner to train in this boxing camp. At the Looksaykongdin Gym, the training conditions are really hard. Because it is a high level professional boxer camp with an extremely rudimentary infrastructure.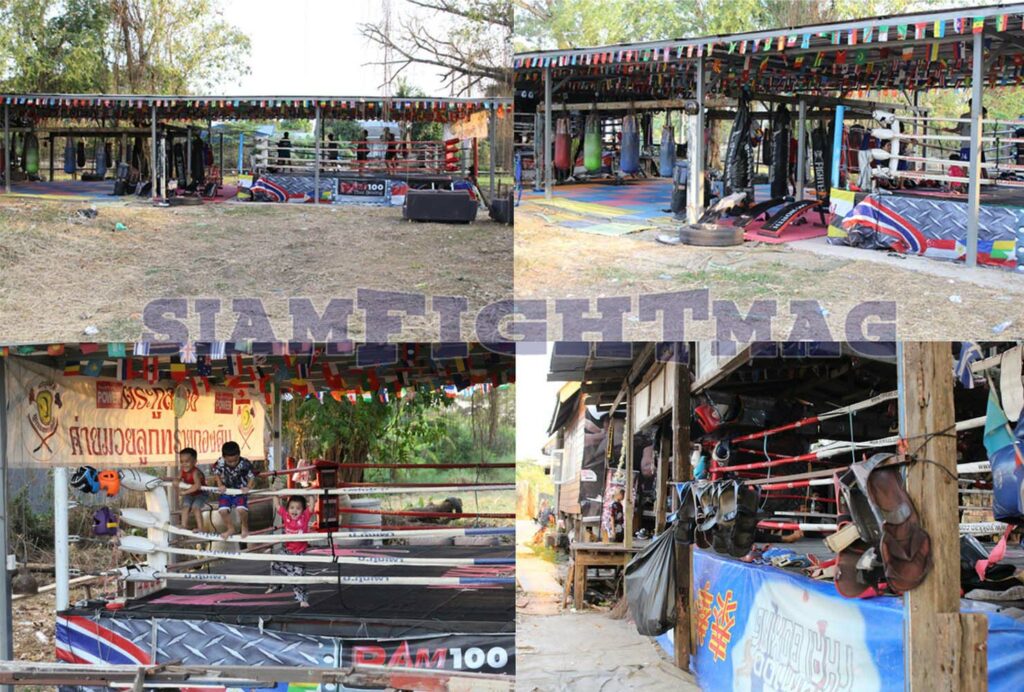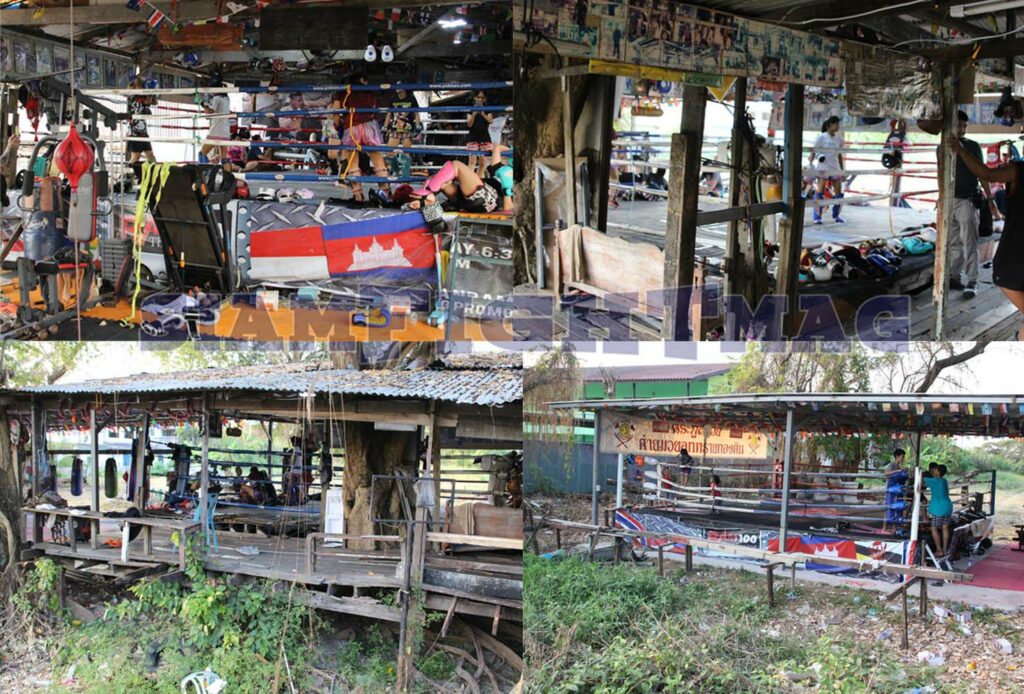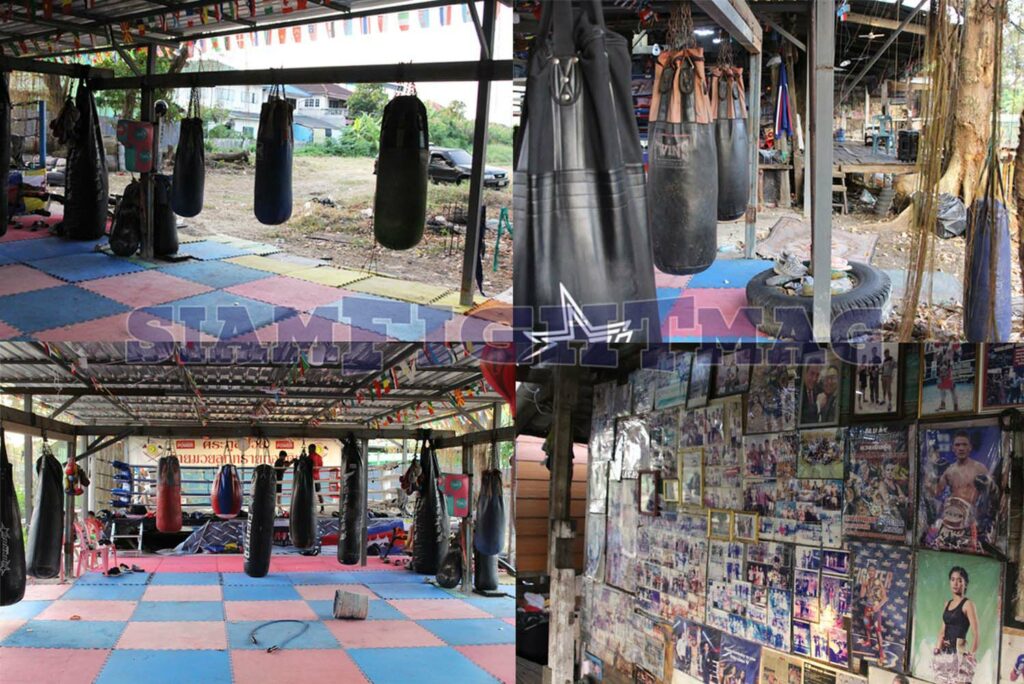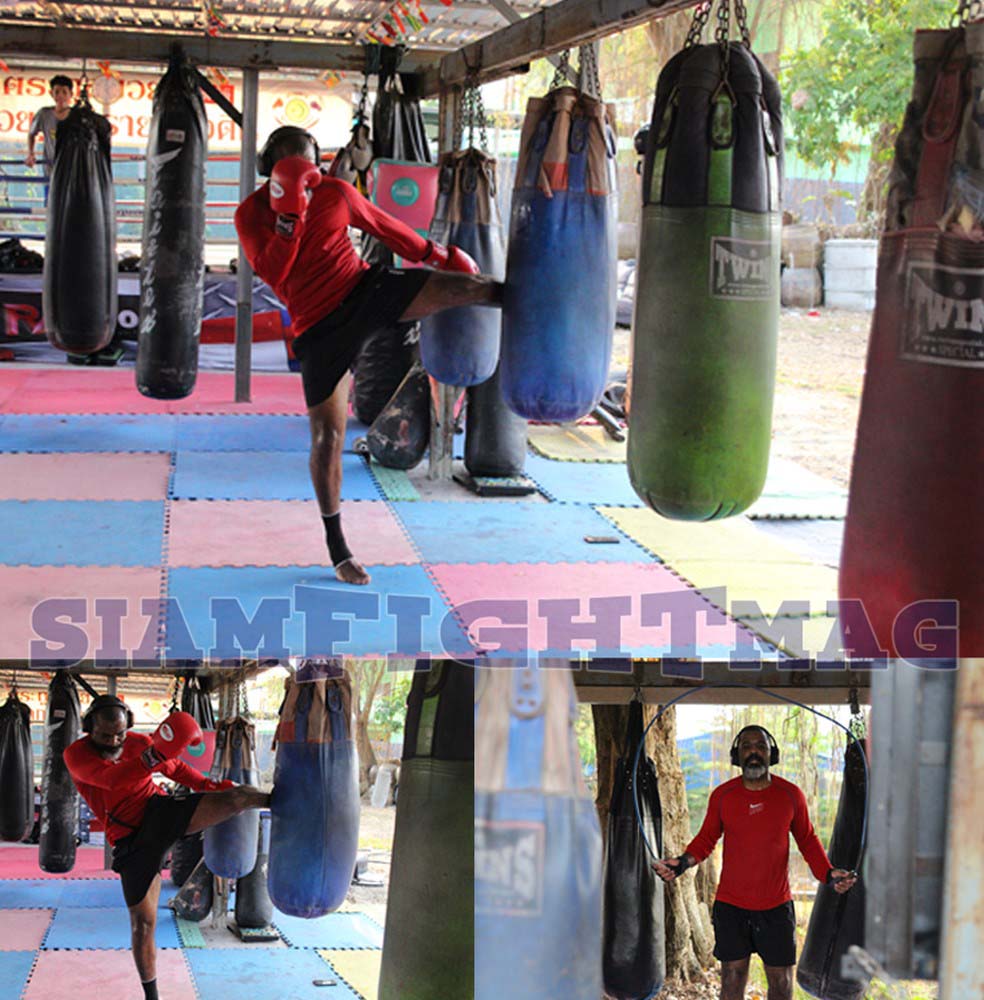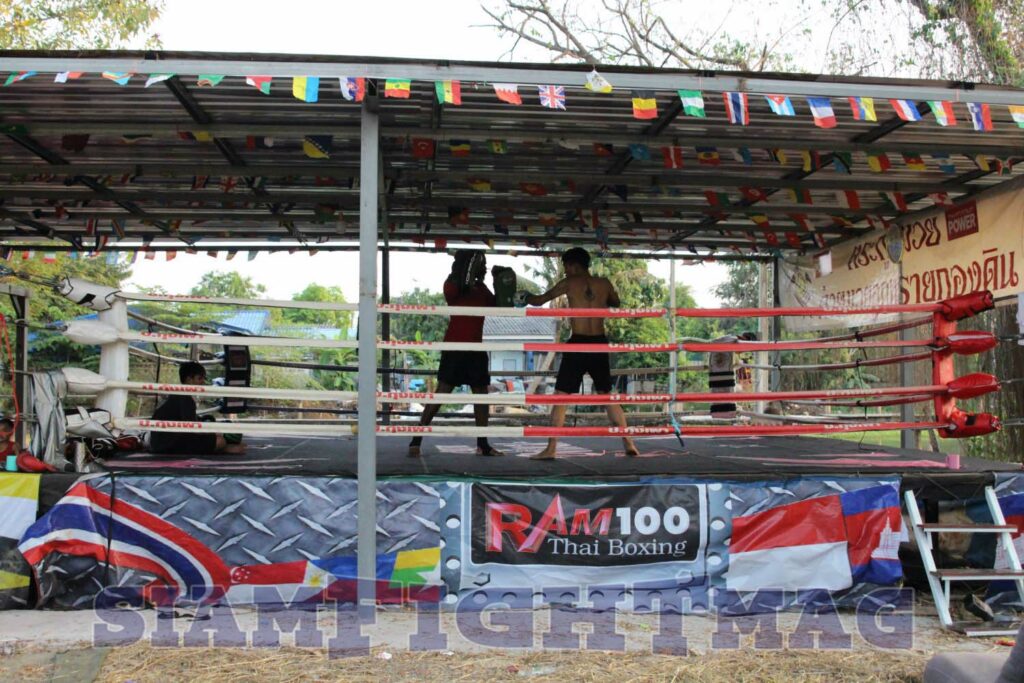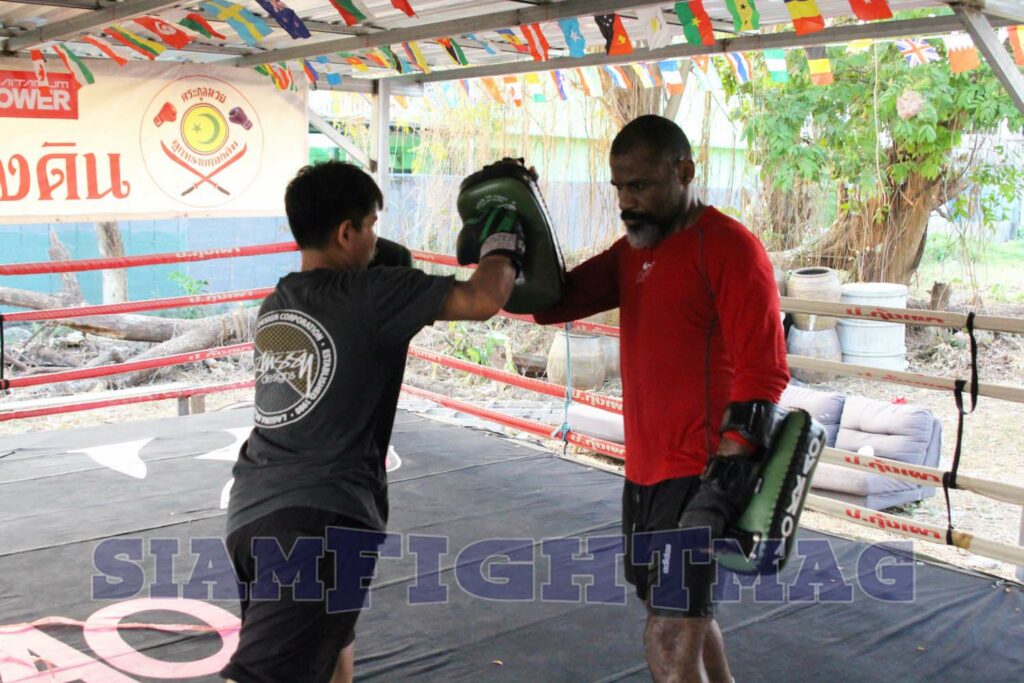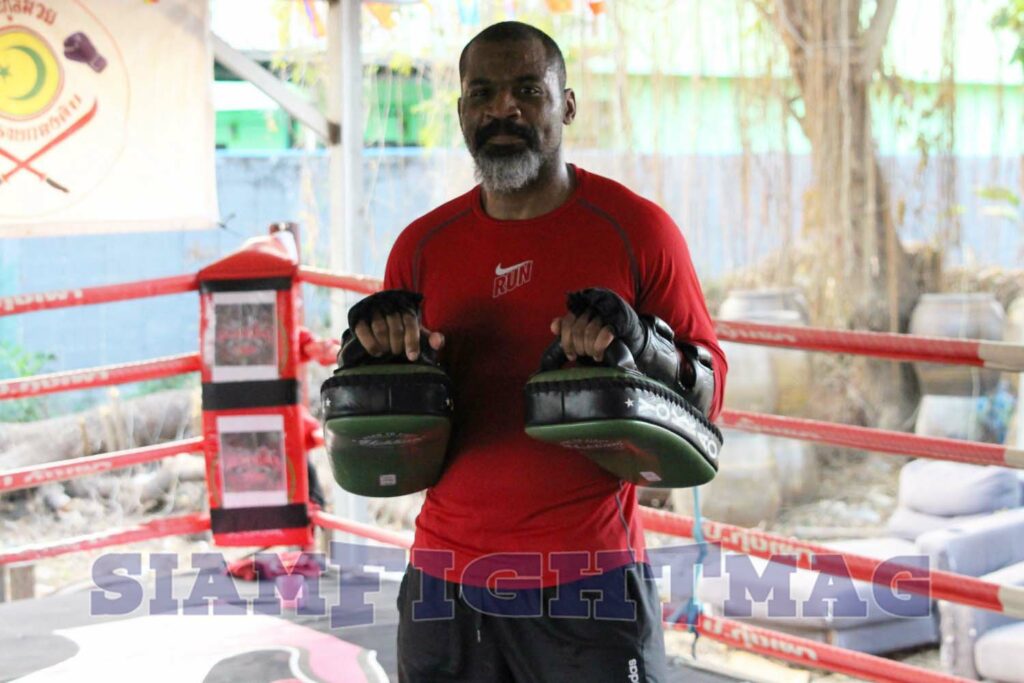 Karlito had a good time in contact with boxers from Looksaykongdin Gym. He rubbed shoulders with great champions such as the current superstar, Rodtang Jitmuangnon. Rodtang often comes to train at Looksaykongdin Gym because he is engaged to champion Aida Looksaikongdin (Both champions got married in February 2023).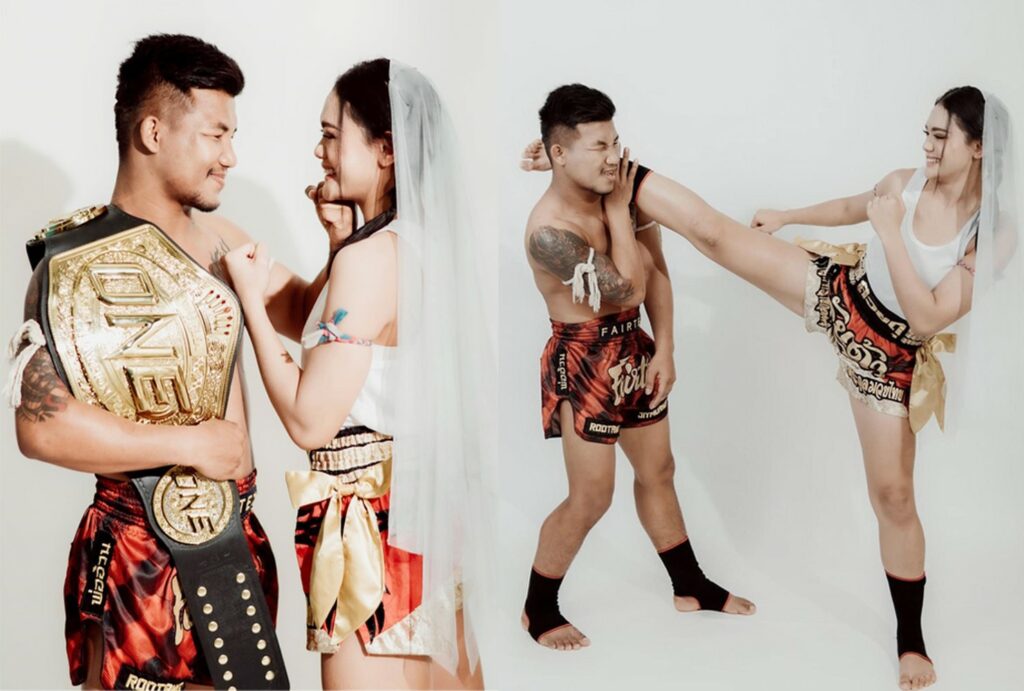 Karlito also had some special anecdotes. One day, while he was doing his daily jog near the boxing camp, he saw a huge snake, a python swimming quietly in the river. The Looksaykongdin Gym camp is located near a river and a wooden footbridge provides access to the camp. Boxers use it for jogging.
Another time, it was a big dead monitor lizard floating in the water that Karlito came across while jogging. Thailand is a tropical country where exotic animals abound even in the suburbs of Bangkok…
This first experience in Thailand enchanted the rapper. He appreciated the delicious Thai cuisine, the kindness of the Thai people and the sweetness of life in this country. It is sure, Karlito will return to the land of smiles to satisfy his passion for Muay Thai!
Looksaykongdin Gym was established in 2007 by Mr. Noparit Yoohanngoh, a former professional boxer. Before building his camp, Noparit was a small chicken seller, so he didn't have much money to invest in his camp. The camp refers to the district "Say Kong Din" and means "The students of the district Say Kong Din". The district where Mr. Noparit Yoohanngoh grew up.
At first, his boxing camp consisted of just a punching bag in a shed and Noparit trained his own children including his daughters Petchouma (Waranya Yoohanngoh), Petcharocha (Sarocha Yoohanngoh), Dwangdawnoi (Kanyarat Yoohanngoh), Ngapradjan (Nangsamsam Yoohanngoh), Petchsayrung (Nousaring Yoohanngoh), Aida (Kunnat Yoohanngoh) and her sons Daratong (Apiluck Yoohanngoh), Petchsuriya (Phumaret Yoohanngoh), Manfaa (Teerawat Yoohanngoh) and Sangarthit (Phoobadin Yoohanngoh).
But this boxing enthusiast, especially English boxing, has managed in just a few years to set up a team of top-level professional boxers.
Nopparit is now a coach, manager and even promoter. And in the Yoohanngoh family which is a large family (16 children, 9 girls and 7 boys) most have become champions, a great achievement for this small seller!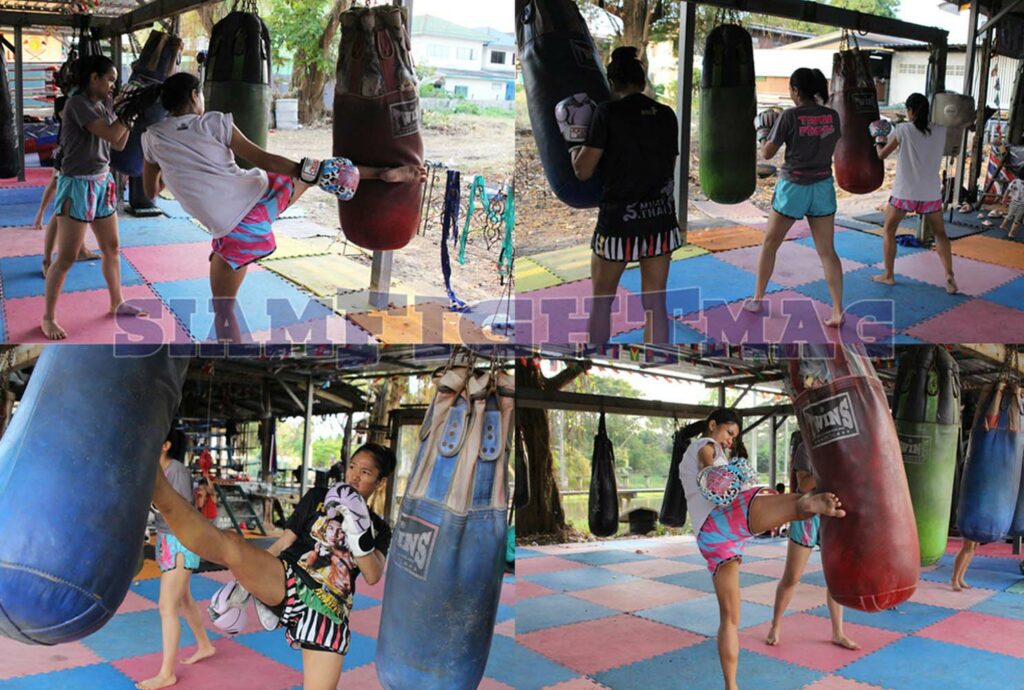 The Looksaykongdin Gym is located in the suburbs of Bangkok, north of Bangkok, in the Say Kong Din neighborhood near Min Buri, at the end of the small Soï (Alley) 20 of Pracha Ruam Chai Avenue. The Min Buri district is one of the largest Muslim neighbourhoods in Bangkok where the Madanee Mosque is located. Noparit Yuhanngoh and his wife, as well as all the fighters of the camp are Muslims.
One of the great specialties of the camp is the work of fists, the Looksaykongdin has several professional champions in the Boxing, such as Denkaosan (WBA World Champion), Petchsuriya (WBC Youth and ABF World Champion), Manfaa (Radja Champion in Boxing, PABA champion), Petchouma (OPBF champion), Phoobadin (WBA Asia champion, unbeaten in 16 fights, currently ranked N° 13 in the world ranking).
In Muay Thai, the Yoohanngoh family has an exceptional record, seven of the nine girls have won titles.
Dwangdawnoi, the 10th child, is the most successful in the family with 11 titles won including 2 world belts WPMF and WMO.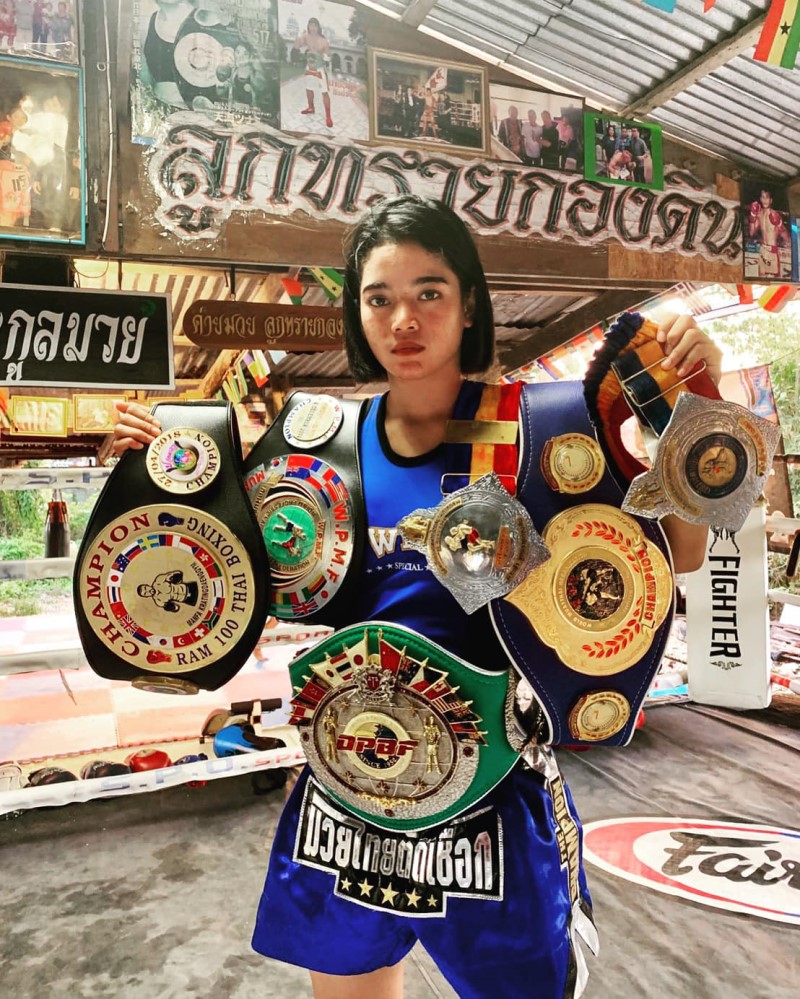 Petchouma, the 5th child, is WPMF and S1 world champion.
Daratong, the 7th child, is a WPMF world champion.
Ngaoprajan, the 11th child, is MBK Fight Night and Super 4 Marathon champion.
Saidania, the 15th child, at just 16 years, is a gold medallist at the Muay Thai amateur championships and has already faced multiple world champion Cindy Silvestre (English boxing match).
Aida (Silver medal at the 2018 Muay Thai Amateur Championships), the 13th of 16 children, was the first female boxer in history to win at the Bangkok Radja stadium.
On August 5, 2022, she beat Iran's Sarah Venum Muay Thai (Radja Stadium was banned from women fighters since his creation in 1945).