Temps de lecture :
5
minutes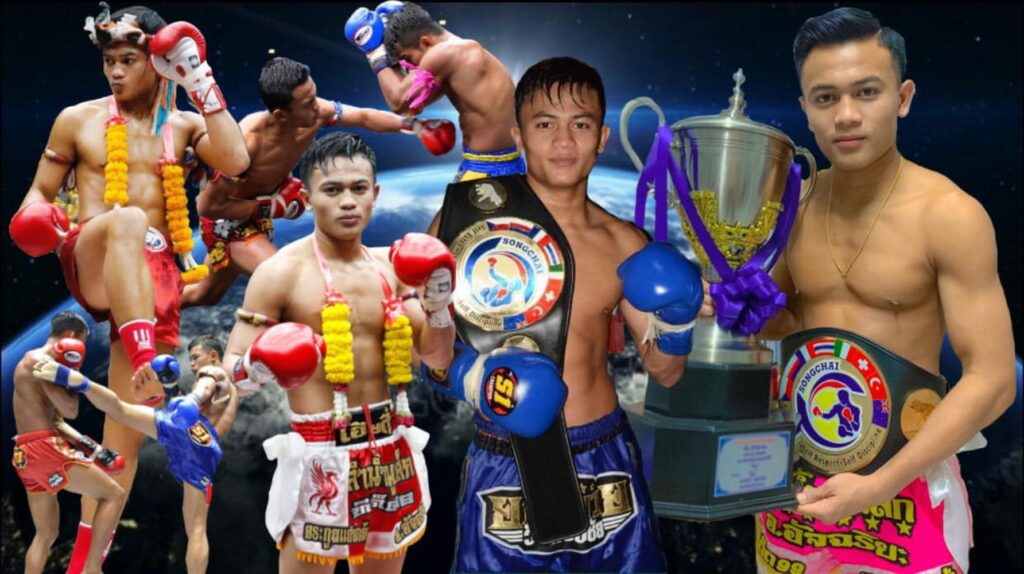 INTERVIEW WITH LAMNAMOONLEK TEEDED 99 « BEST BOXER OF THE YEAR 2021 THE SPORTS AUTHORITY OF THAILAND »
by Serge TRÉFEU (2022)
Serge TREFEU: Hello Lamnamoonlek, how are you?
LAMNAMOONLEK: I'm fine thank you
How old are you ?
I'm 24 years old
What region of Thailand are you from?
I come from Satuek in the province of Buriram (North-East Region)
What is your parents' job?
My parents work in the fields, they are farmers
You have brothers and sisters ?
I have four brothers
Are your brothers fighters?
Yes, we are three boxers in the family
What are their fighter names?
My two older brothers are called Lamnamoon and Lamnamkhong and I am Lamnamoonlek, I took the nickname of my older brother Lamnamoon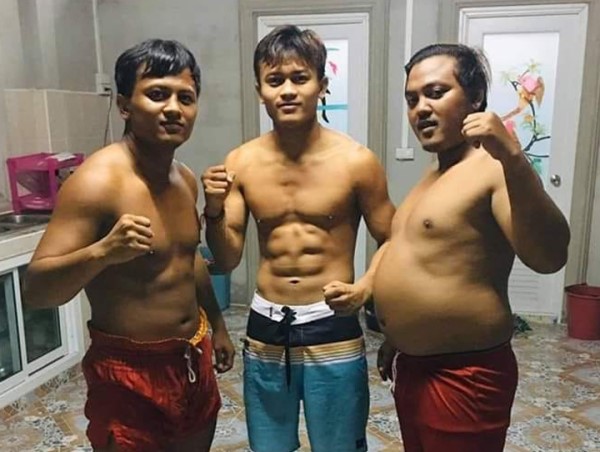 Your brothers are champions?
Yes, great champions, they were the most famous boxer twins in their time!

At what age did you start boxing?
I started my training in boxing at the age of 7
You made your first fight at what age?
My first fight, I did it at 7 years old, only a few months after my training debut
You won ?
No, I lost on points…
How much money did you win for your first fight?
I won the sum of 200 baht
How did you discover Muay Thai?
I saw my brothers training and fighting, so I wanted to hit too (Laughs)
In which boxing camp did you start Muay Thai?
My first camp was the Sakchaichot Gym in Bangkok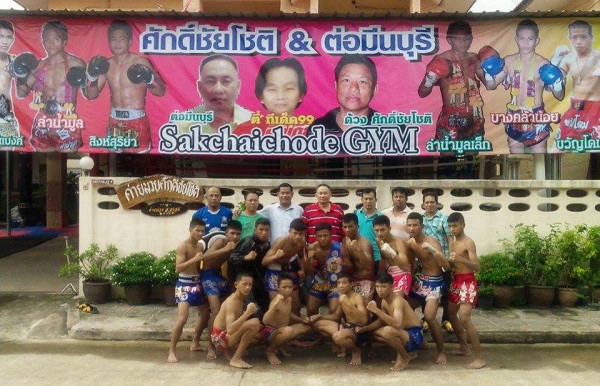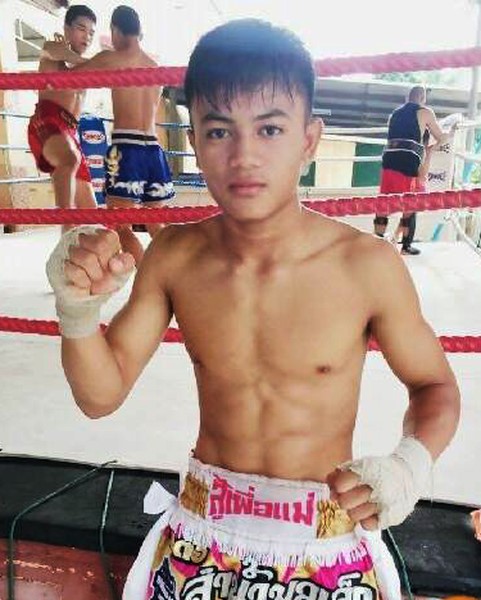 How many years have you fought for Camp Sakchaichot?
I stayed in the Sakchaichot camp for eight years
Have you trained in other camps?
I trained in the Chor Kow Yoo Ha Isuzu camp when the Sakchaichote was closed for a while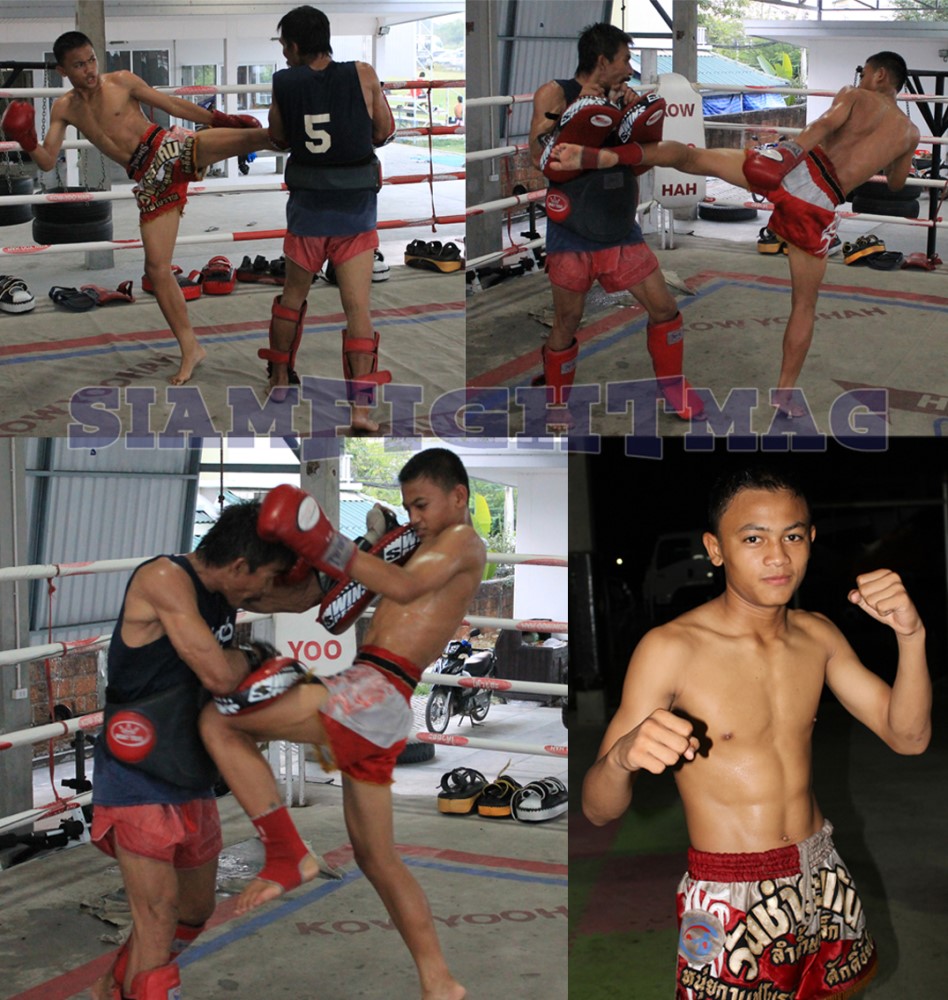 Today, what gym are you in?
Now I am in Teeded 99 boxing camp. There are many champions in this camp, like Petchmorakot Teeded 99, Superbank Sakchaichot, ET Teeded 99, Superball Teeded 99, Phet Utong Kwanmuang, Yodlekpet Or Pitisak and others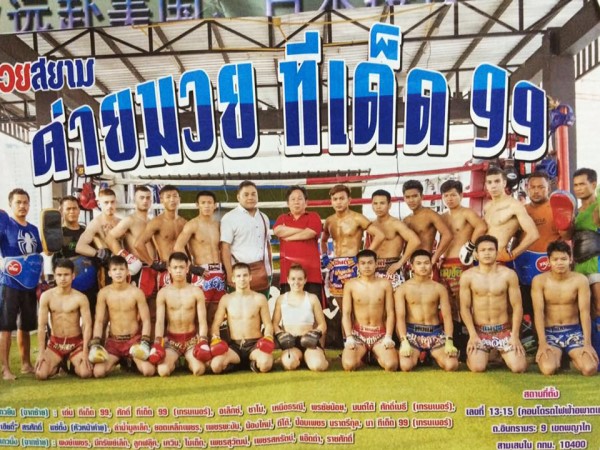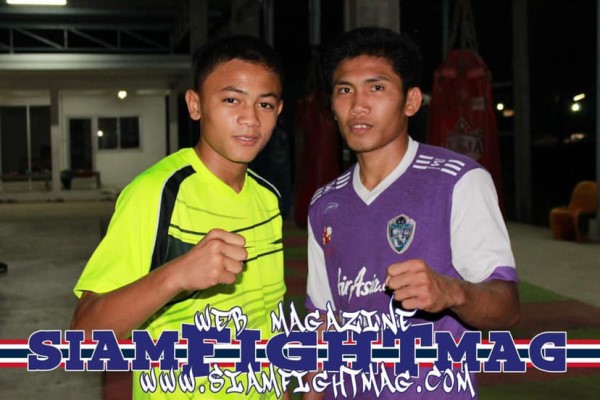 Do you have your room at Teeded 99 Gym?
Yes, I stay in the camp
At what age did you make your first fights in the big stadiums of Bangkok?
I fought for the first time in Bangkok when I was 12 years, I started to fight in the stadiums of Ratchadamnoen and Lumpinee at the age of 12 years
In which category are you fighting today?
I fight in 133-134 pounds (60 Kg-61 Kg)
What titles have you won?
I won the S-One Wansongchai world champion belt in 130 lbs against Chorfa Thor Sangtiennoi and the WMC world champion belt in 135 pounds against a foreigner (Russian Gusein Tagirovich Aliev), I also won the trophy of "Best Boxer of the Year 2021" by the institution of Muay Thai Sports Authority of Thailand!
In what years did you win these titles?
I obtained these titles in 2019 and in 2022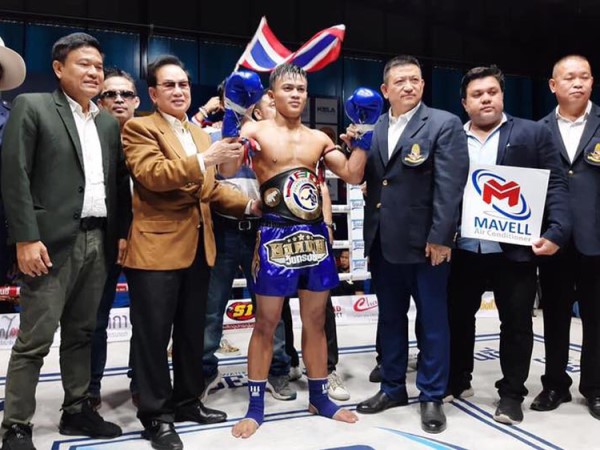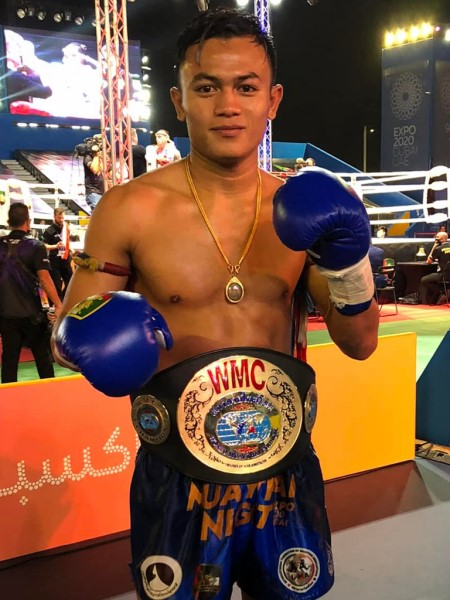 Do you want to win a belt from a big stadium in Bangkok like the Lumpinee or the Ratchadamnoen?
Yes, of course, my dream is to become Ratchadamnoen champion!
Do you think that the belts of the stadiums of Lumpinee and Ratchadamnoen are still the most important belts of Thailand?
For me, the belt of the Ratchadamnoen stadium is very important, in Muay Thai it is the most important in the country!
Is the One World Grand Prix belt more important to you today than the Lumpinee and Ratchadamnoen belt?
I would say that the One's champion belt is as important as the belts of these big stadiums
How many fights you made?
I made 141 fights for 123 victories, 16 defeats and 2 draws
You gained many fights by KO?
Just five wins by KO
What is your fighting style?
I am a fimeuu fighter (Technique)
What's been your hardest fight so far?
The boxer who hurt me the most, for now, was Pichitchai PK Saenchai Muay Thai Gym, he beat me twice, once by KO and once at the points, it was in 2015…
What's your best boxing memory right now?
These are my victories in 2018 against Chanasuk Kor Kampanat (2019 Toyota Revo tournament winner), I beat him three times, once at Pattaya Boxing Stadium and twice at Radja Stadium
What are some known fighters you've faced?
The best known are Yodkitsada Yutthonburi (Radja Champion in 126 lbs, Omnoï champion in 126 lbs) (1 win, 1 loss) and Sangmanee P.K. Saenchai Muay Thai Gym (Radja Champion in 108 lbs, 112 lbs and 115 lbs, Lumpinee champion in 105 lbs, TrueForYou champion in 135 lbs, Best boxer of the year 2012) (Draw).
Yodkitsada is now in the same camp as me (Yodkitsada was previously at the Sor Sommai Gym camp), we have become very close.
I also met Yodkhunsuk Mor Ratchaphatmubanchombueng (Radja champion in 122 lbs, Omnoi champion in 122 lbs) (Victory), Kan Kor Kampanat (S1 World Champion) (Victory), Komkiat Thor Manothamraksa (Winner of the Kay Yang tournament CP) (Victory), Chorfa Thor Sangtiennoi (S1 World Champion) (Victory), Kiewpayak Jitmuangnon (Lumpinee Champion in 112 lbs) (1 victory by KO and 1 victory on points, 1 loss), Mongkolchai Kwaithongym (TV7 Champion in 122 lbs) (Victory), Petchputhai Sitsarawatseu (TV7 Champion in 122 lbs, Lumpinee champion in 108 lbs) (Victory), Mathias Singpatong (Mathias Gallo Cassarino, WPMF world champion in 135 lbs, winner of the Max Muay Thai tournament) ( Victory), Flukenoi Flukbanmeekiew (TrueForYou Champion in 135 lbs, WMC World Champion in 108 lbs) (Defeat)
Have you ever fought abroad?
I fought in Dubai for the WMC belt
Would you like to fight in Europe? In France for example or elsewhere?
Yes, I would love to fight in France show my skills to the French!
Do you know any French fighters?
No, I don't know any French fighters
What is according to you, today, the best foreign fighter?
I think it's Mathias Seven Muay Thai (Mathias Gallo Cassarino)
And the Thai fighter?
One of the best boxers I like is Superbank Sakchaichot
Do you make a good living from boxing?
Yes, I earned enough money to feed my family. I'm happy for my family, I sent money to support them and build a house
Who is your promoter?
My current promoter is Mr. Sommai Sakulmetta (Sor Sommai promotion)
What is your purse today?
In Thailand, my purse is now 150,000 baht
When is your next fight?
I don't have the date of my next fight yet
What would you like to do after boxing?
When I stop boxing, I would like the chance to teach boxing abroad
Would you like to have your own boxing camp?
No, rather work abroad
Thank you very much and chookdee for your next fight!
Thanks a lot
Lamnamoonlek was formed in the famous Sakchaichote camp, the camp of Master Duang Sakchaichot.
Sakchaichote Gym was voted "Best Camp of the Year" in 2010. It was in this camp that the star of the Superbank Sakchaichote rings was formed (Lumpinee Champion in 126 lbs, Radja Champion in 115 lbs, Radja Champion in 105 lbs, Best Fighter of the Year 2014 by "The Sports Authority of Thailand", Best Fighter of the Year 2014 by Siam Kila magazine, Best Fighter of the Year at Lumpinee Stadium 2014, Best Fighter of the Year at Radja Stadium 2014), as well as champions Lamnamoon and Lamnamkhong.
Lamnamoonlek first fought under the name "Tang Sakchaichote" then he took the fighter nickname of "Lamnamoonlek" (The Little Moon River, The Moon is a river in northeast Thailand, a tributary of the Mekong River) in reference to his big brother "Lamnamoon" (The River Moon). His other older brother's fighter nickname was "Lamnamkhong" (The Mekong River).
In the 2010s, Lamnamoon Sakchaichote and Lamnamkhong Sakchaichote were the best-known twin boxers on the Thai circuit. Especially Lamnamoon who was a huge champion, he won the Radja belt in 115 lbs and 112 lbs, and the Omnoi belt in 100 lbs. Lamnamkhong was also a formidable fighter but he never won a belt from a big stadium.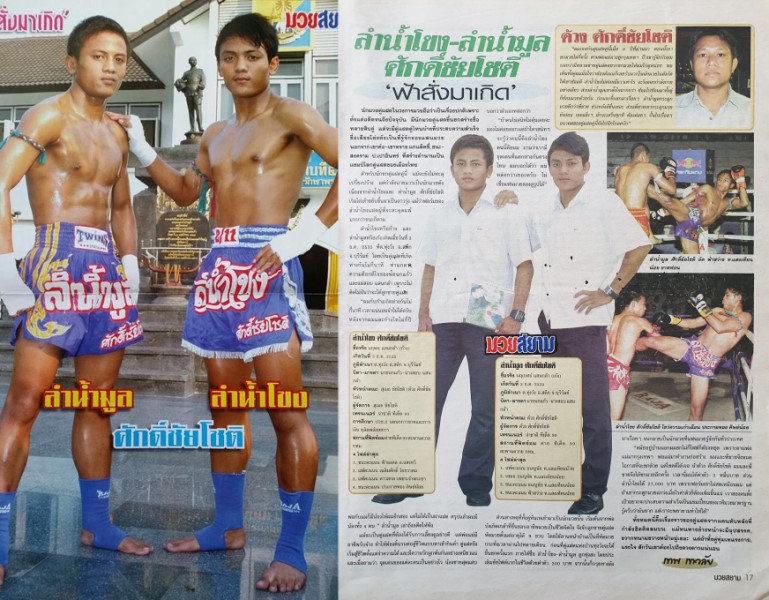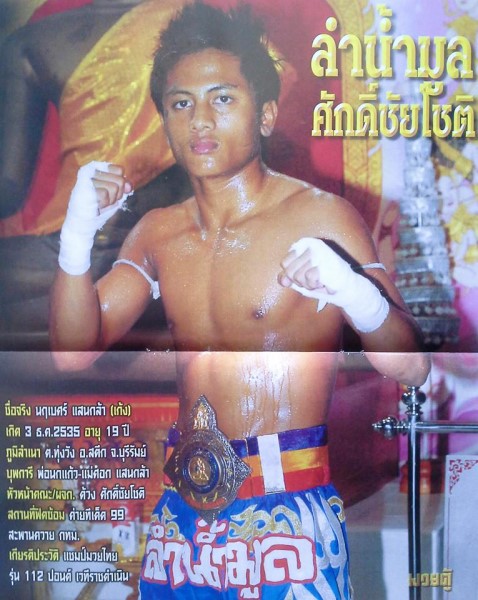 Lamnamoonlek then joined the famous Teeded 99 camp of Mr. Sorasak Sae Tang nicknamed "Hia Tee" with coach Namsak Teeded 99.
This champion camp is located on the top floor of a building, the boxers train with a magnificent panoramic view of Bangkok.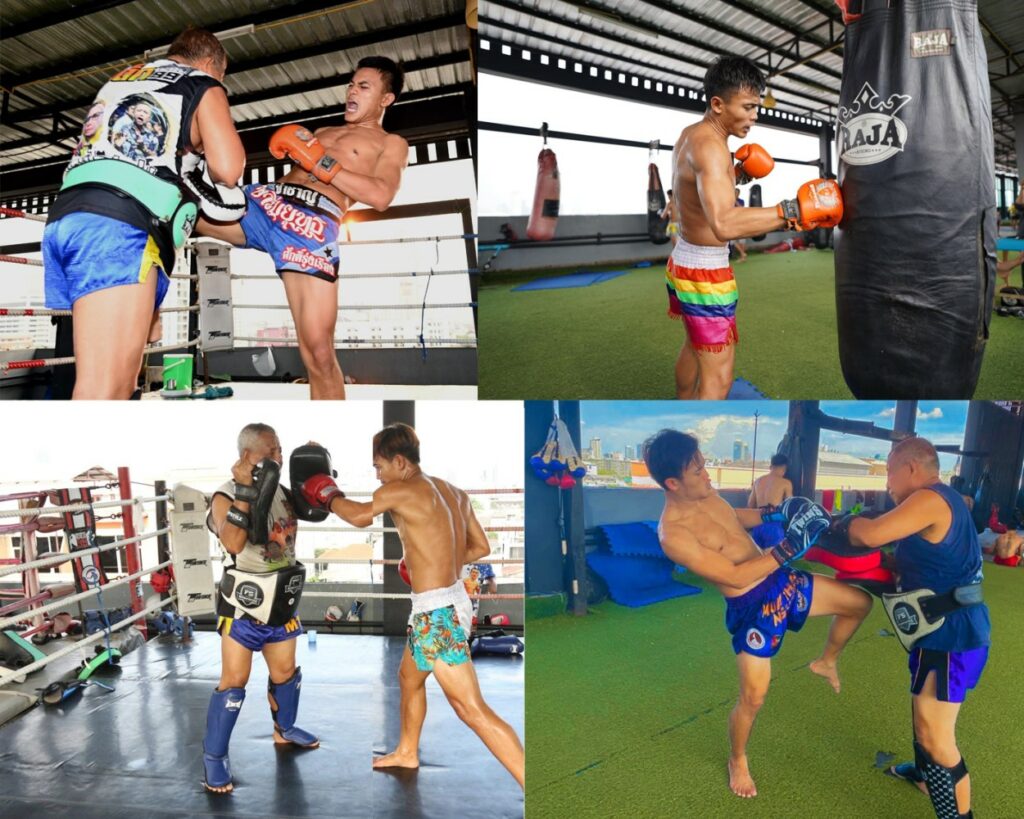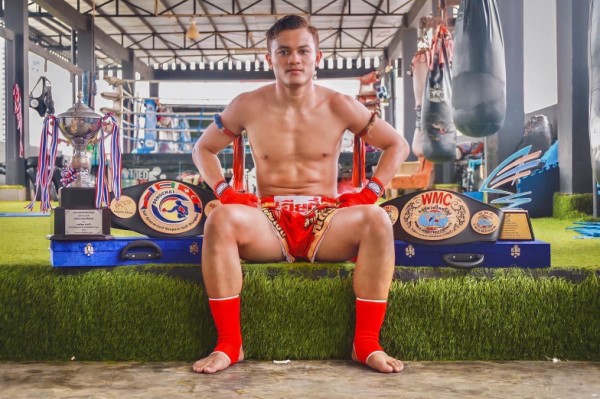 Lamnamoonlek is today nicknamed «Saynam Morana» (The River of Death), he is one of the best fighters of the moment, he is currently ranked N°1 at the Ratchadamnoen stadium in 130 lbs and N°2 at the Lumpinee stadium in 130 lbs.
This technical boxing fighter fought big fights in 2020 and 2021, although during these years the covid-19 period did not allow for many matches for Thai boxers.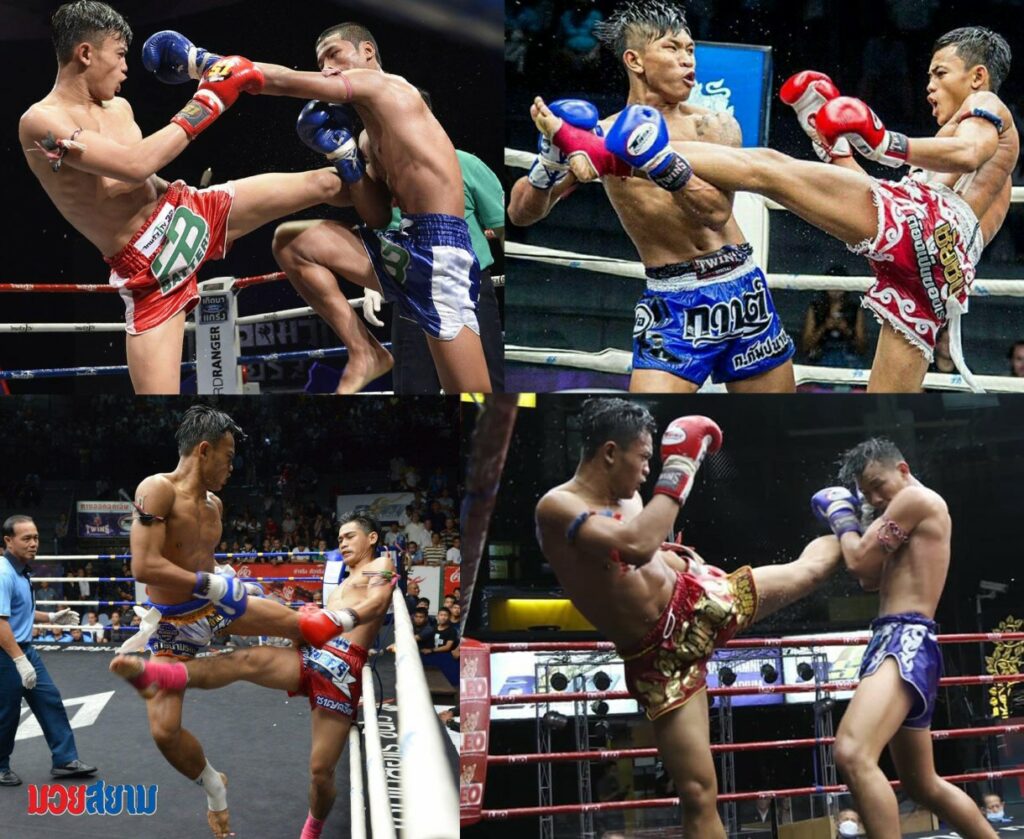 Lamnamoonlek has met three times the dangerous Lumpinee champion Kiewpayak Jitmuangnon (brother of the star Phanpayak Jitmuangnon) and has beaten him twice, including once by KO. He also defeated champions Phetphuthai Sitsarawatseua, Duangsompong Jitmuangnon (twice) and the great Italian champion Mathias Gallo Cassarino.
His six victories in seven fights allowed him to be voted «Best Boxer of the Year 2021» by the prestigious institution «The Sports Authority of Thailand»!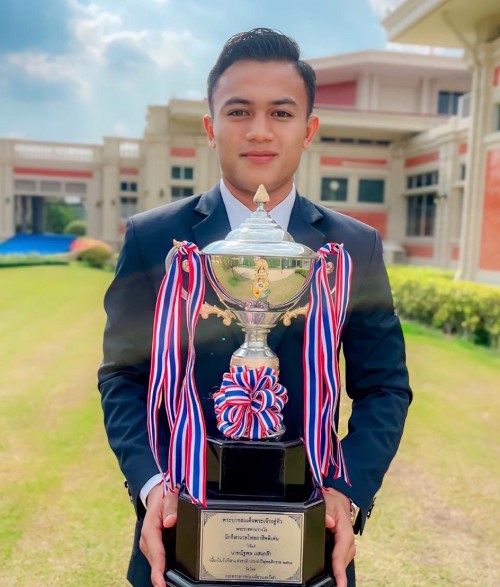 In 2022, on February 27, in Dubai, Lamnamoonlek won the WMC World Championship title by defeating Russian longiline Gusein Tagirovich Aliev. On 16 April, in Phayao province, he drew against superstar Sangmanee P.K. Saenchai Gym and on 20 June, at Radja stadium, he lost to Flukenoi Kiatfahlikit (WMC Champion and TruForYou).
Lamnamoonlek had his last fight on 16 September 2022 at the Radja stadium against Buakiew Por Paoin, who he beat to points. This match counted for the famous «Rajadamnern World Series» tournament. One of the most important tournaments currently in the 135 lbs category.
The protagonists of this tournament are Buakiew Por Paoin (Thailand), Dawi Sugarno Golden Gym (Indonesia), Mathias Gallo Cassarino (Italy), Extra Or Bor Jor Udon (Thailand), Wanmario Juan Martin (Spain), Mongkolkaew Sor Sommai (Thailand) , Lilee Por Pratchai (Burma) and Lamnamoonlek Teeded 99 (Thailand)!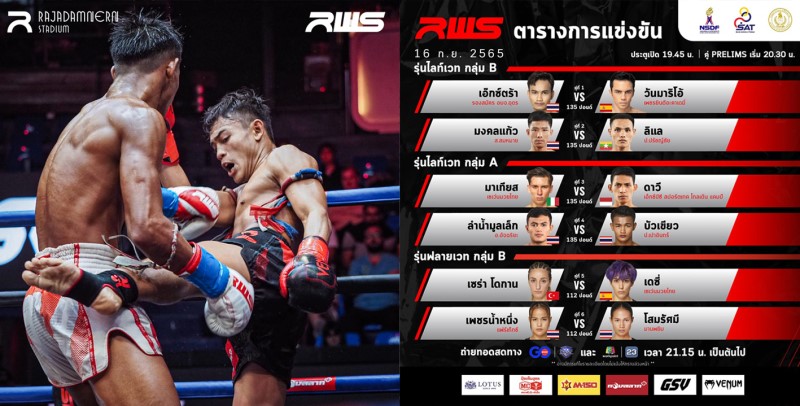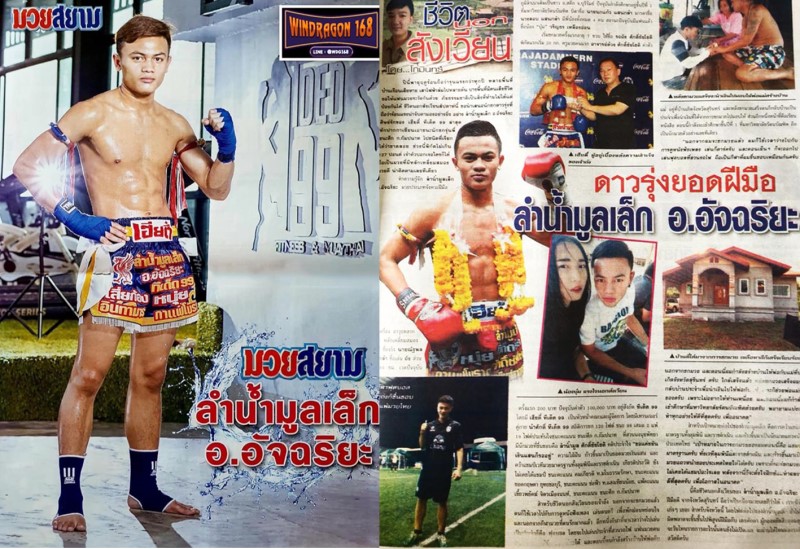 LAMNAMOONLEK TEEDED 99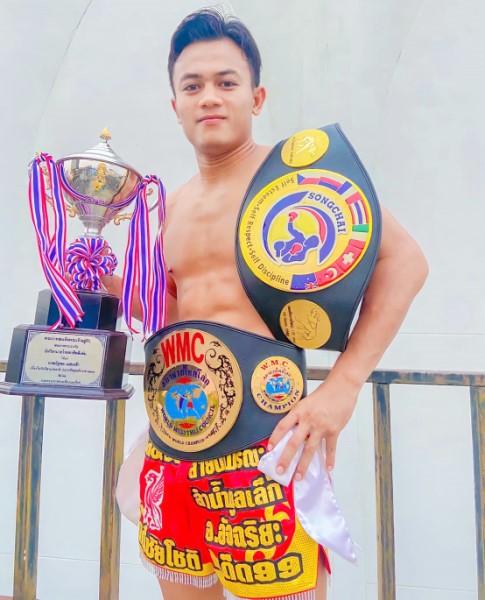 Real name: Nattapon Saenkla
Nickname: Saynam Morana (The River of Death)
Date of birth: April 13, 1998
City of birth: Satuek
Weight: 61 Kg – 66 Kg
Height: 1m68
Number of fights: 141. 123 wins (5 KOs), 16 losses, 2 draws
Title: WMC World Champion in 135 lbs (2022), S1 World Champion in 130 lbs (2019)
Team: Teeded 99