Temps de lecture :
4
minutes
NEW PETCHSAMAN GYM
Special report by Serge TREFEU (2023)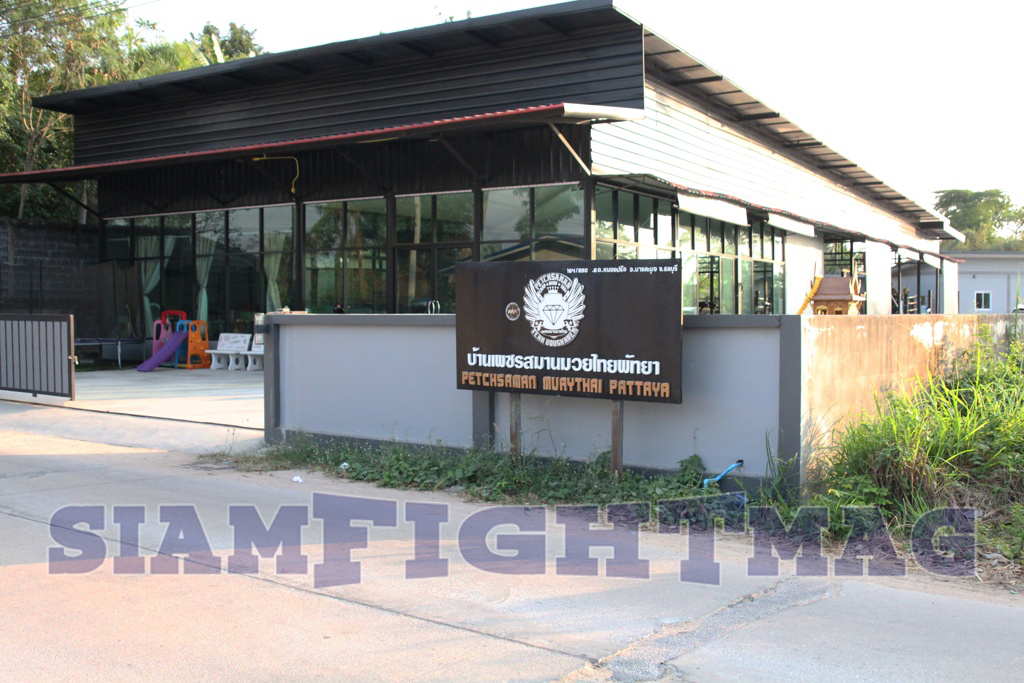 Legendary champion Youssef Boughanem has created his new boxing camp, a magnificent 1600 m² complex which opened its doors at the beginning of 2023.
Previously, the Petchsaman Gym was located in the suburbs of Pattaya in the Park Village district. His Muay Thai camp is now in the Nong Prue area of Bang Lamung. It is not very far from the famous Sityodtong Gym.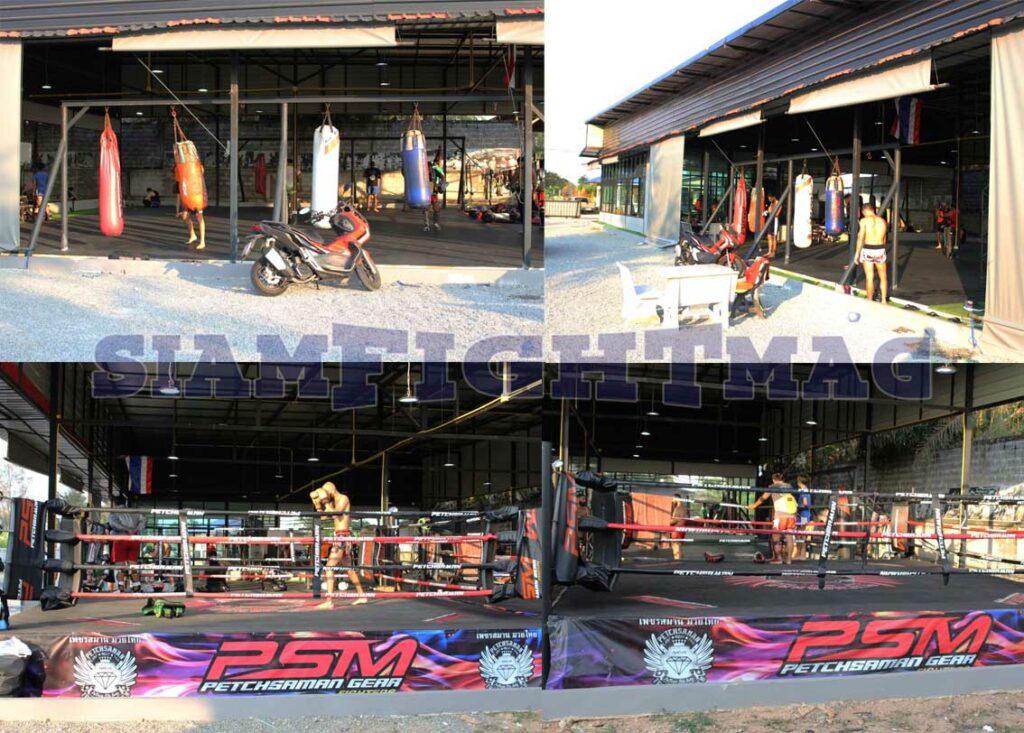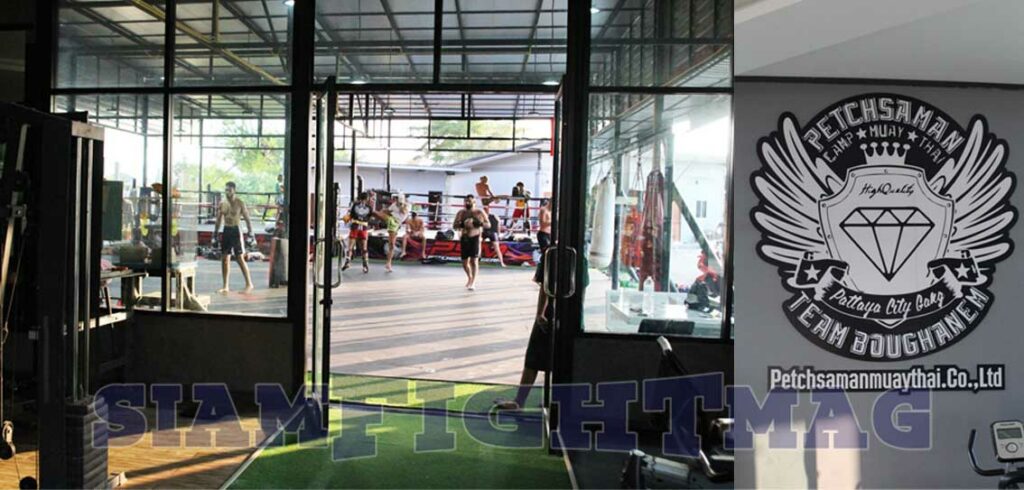 Youssef Boughanem named his camp the «Petchsaman» which literally means in Thai «The diamond in family» because it is a name that qualifies the ideology of his team, «A great family of Muay Thai».
Youssef Boughanem is a real ring prodigy, this fighter has Muay Thai in his blood, he fights like Thai, his mastery of Muay Thai is perfect and the great challenges does not scare him. Since he moved to Thailand, he has not hesitated to face, at home, the best Thai fighters of the moment!
Arriving at the age of 17 in Thailand, in 2007, the young Youssef Boughanem had «hunger» of fight, he proved his worth by meeting great Thai champions. For this, he started by training hard in the best camps in the country such as Jocky Gym, Sor Weetapun, Muangsima Gym and Kietpetch Gym. It is in the famous camp of the promoter Chun Kietpetch, the Kietpetch Gym, that Youssef Boughanem made a name for himself in the world of Muay Thai in Thailand. He spent more than a year in the Kietpetch camp and fought several times under the name of Youssef Kietpetch.
Then, Youssef Boughanem went to the Pattaya area where he trained at the Sitpolek Gym camp and at Master Nikiema at Team Nikiema Muay Thai Academy.
With the strength of his fists Youssef Boughanem has forged a reputation in the Kingdom of Siam, he became one of the most respected foreign fighters by the Thai!
Married to a Thai woman and father of three children, he now has his training camp in Thailand, as well as his own brand of boxing equipment called «PSM». Youssef Boughanem has also become an organizer of big Muay Thai events in Europe including Belgium and France. His show «PSM Fight Night» is sold out at each performance.

Youssef Boughanem (Lumpinee Champion, Radja Champion, Omnoi Champion, WBC World Champion, WKN World Champion, ISKA World Champion, IBF World Champion, Phoenix World Champion, WAKO K1 World Champion, Thai Fight Tournament Winner, Max Muay Thai Tournament Winner, Winner of the 1-King Tournament) is nicknamed «Terminator».
He has an exceptional record, he has performed more than 200 professional fights. Most of his fights he did in Thailand, provinces and Bangkok in the prestigious stadiums of Lumpinee, Radja, TV7 and Omnoi.
Youssef Boughanem is the first foreigner in the world to win the Omnoi stadium belt in 2015, one of the largest stadiums in the Bangkok area. But the Maroco-Belgian made even stronger by also taking the belt of the mythical stadium of Ratchadamnoen. In August 2016, he beat title holder Kompetlek Lookprabat by KO.
Youssef Boughanem is also one of the few foreigners to have won the Thai Fight tournament. On 31 December 2015, he beat star Sudsakorn Sor Klinmee for the Thai Fight belt in the final in – 72 Kg 500.
On May 22, 2018, Youssef Boughanem became the fourth foreigner in the world to win the belt of the Lumpinee stadium in Bangkok. The Maroco-Belgian champion faced Thalaithong Sor Thanaphet (TV7 Champion, Champion of Thailand) who was Lumpinee champion in 154 lbs.
The title of Lumpinee was in the 160 lbs category. Youssef Boughanem and the Thai made a very hard match. But Thalaithong was stopped by the referee in the fourth round by the destructive fury of Terminator Youssef Boughanem.
Youssef Boughanem is the only foreigner to have won three belts at the Bangkok Stadiums, the Omnoi Stadium Belt in 2015, the Radja Stadium Belt in 2016 and the Lumpinee Stadium Belt in 2018.
No foreigner has achieved such a performance in Thailand. And only a handful of Thai champions have won all three belts at once from these great stadiums in Bangkok. Youssef Boughanem has entered the historical annals of the greatest champions in the history of Muay Thai!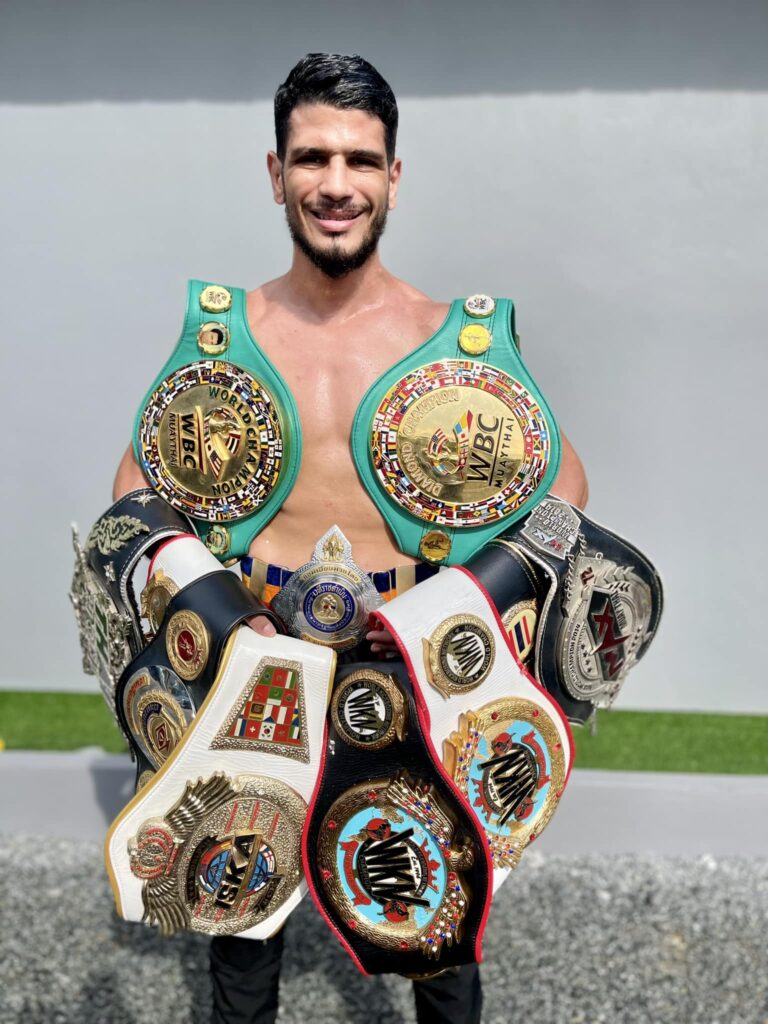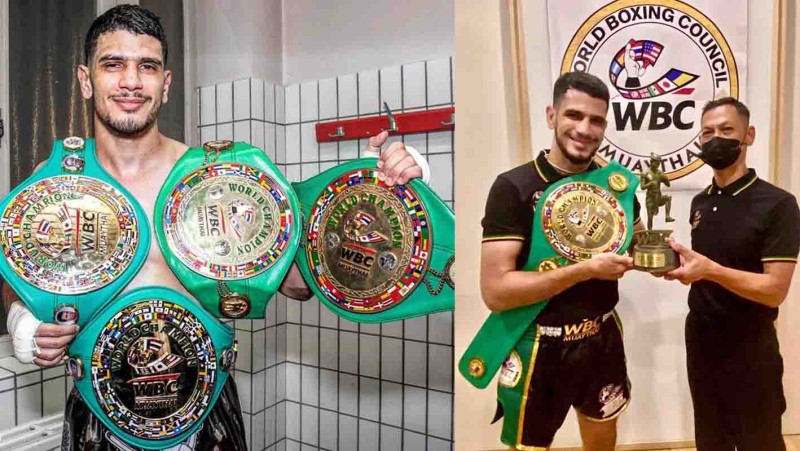 His little brother, Yassine Boughanem is also a phenomenon of the rings with a laudatory palmares, he was world champion WBC, world champion PHOENIX, world champion WPMF, world champion WKN, world champion WKPL, world champion Pattaya Boxing stadium, Winner of the Super Muay Thai Tournament. Nicknamed «Choco» it is a superb fimeuu (Technician), which is quite rare in the category of heavyweights.
This extraordinary champion spent most of his career in Thailand, at only 21 years old he had already fought 150 fights.
His record is 167 fights for 126 victories. He beat formidable Thais like Bernueng Topkingboxing, Panom Topkingboxing, Kiatchai Singwancha, Karuhat Eakchumpon, Dejrit Poptheeratham and Benz RSM as well as foreign champions such as Mike Sityodtong (KO), Thomas Alizier, Emmanuel Payet, Malik Aliane (KO), Yuksel Ayaydin, Sami Bachar, Daniel Sam, Steven Banks!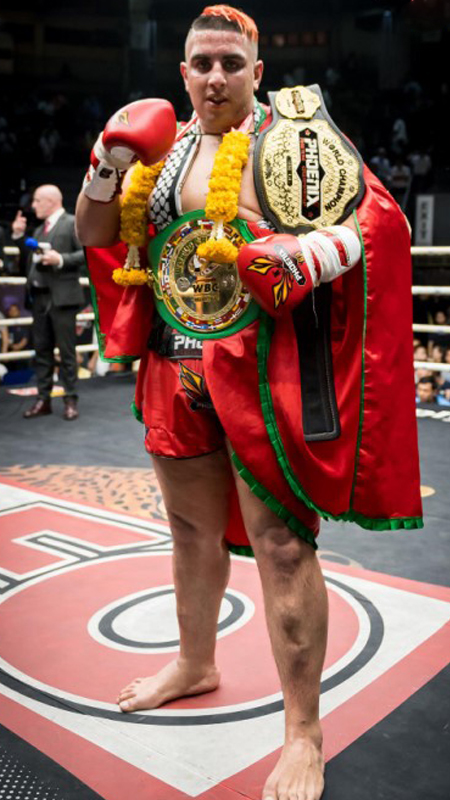 In his Pattaya camp, Youssef Boughanem is surrounded by several Thai trainers who all have great experience in the ring. Khru Mart who has been with him for many years is a great trainer, he has made 400 fights, he is a specialist in elbows, a formidable fighter who twice beat great champions like Sayok Punpanmuang and Big Ben Chor Prama6 !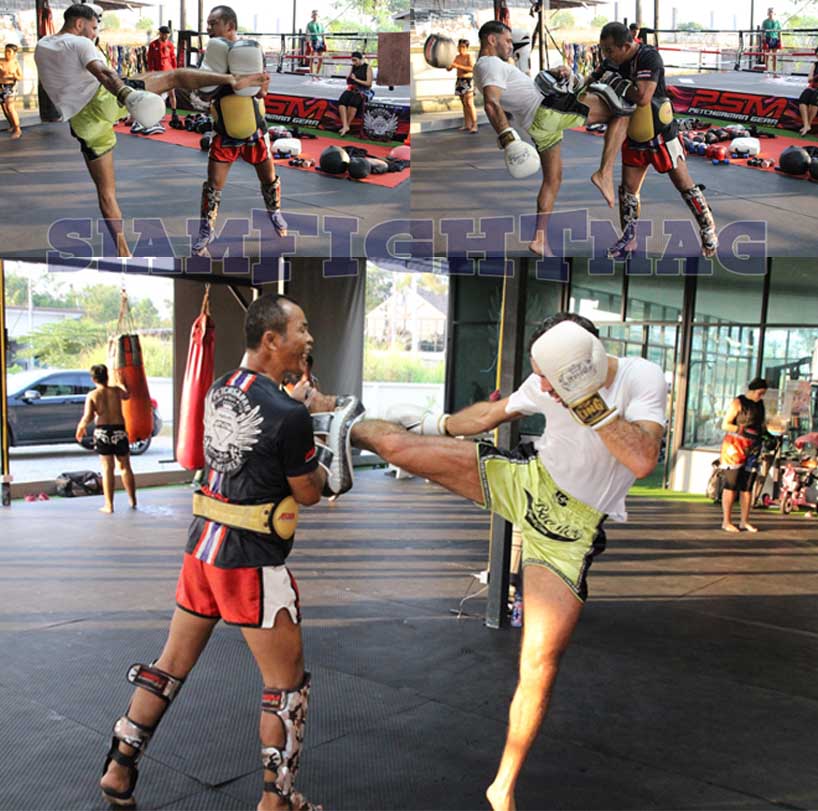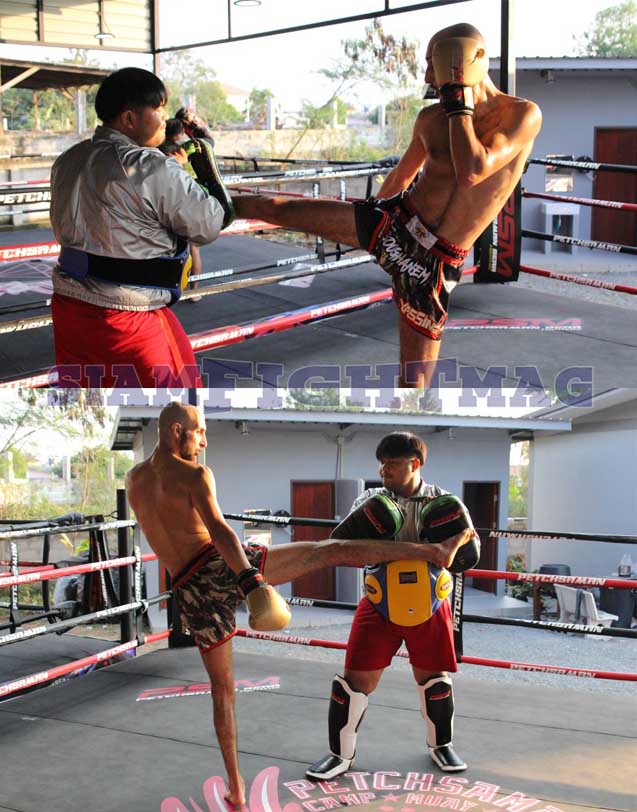 Many Europeans, especially Belgians and French, come to train at Petchsaman Gym. Also, many great European champions often visit Youssef Boughanem in his boxing camp in Pattaya.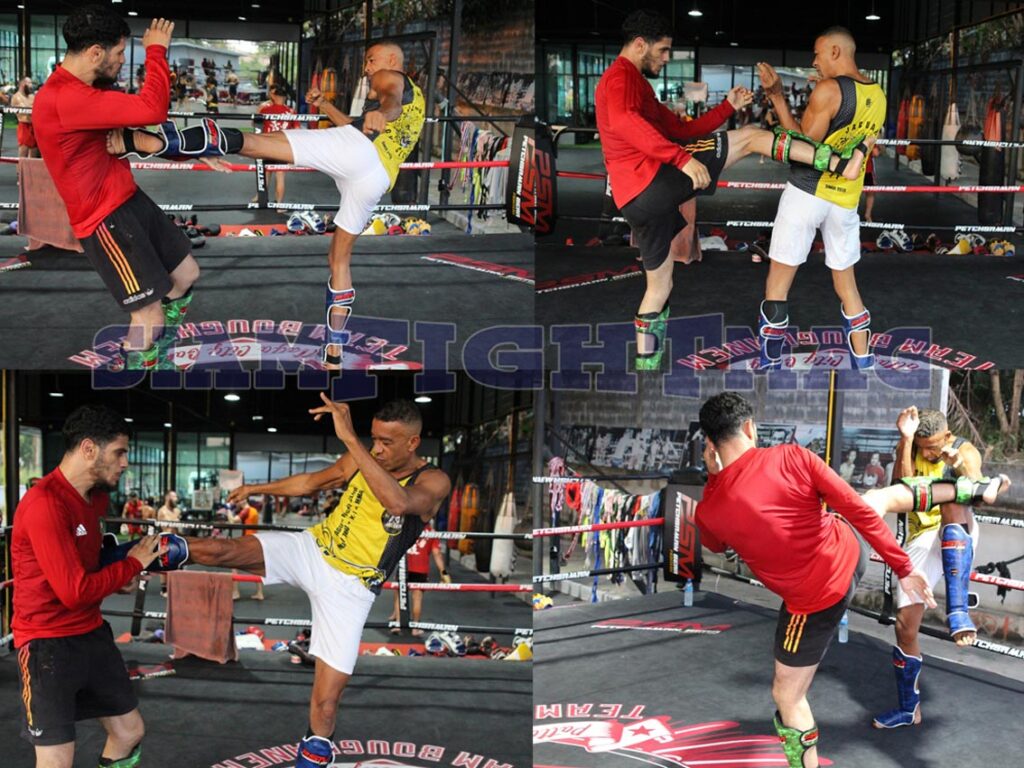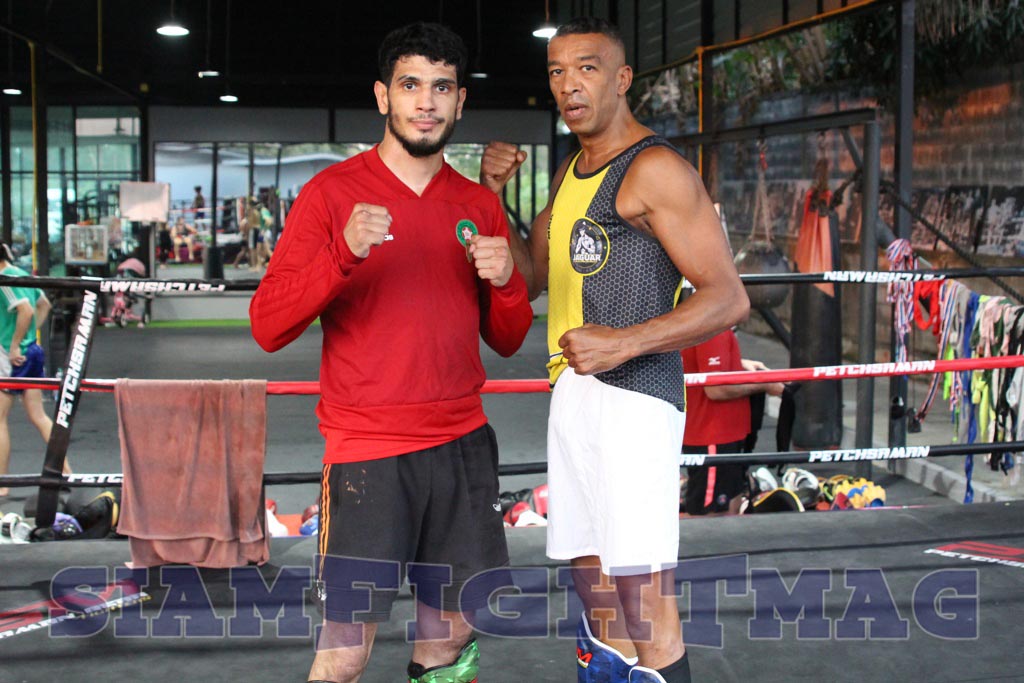 The Petchsaman Gym welcomes fighters of all levels, beginner boxers as well as professional boxers are welcome.
The experienced coaches of the Petchsaman Gym welcome the boxers in a dynamic atmosphere to offer them training sessions adapted to their objectives.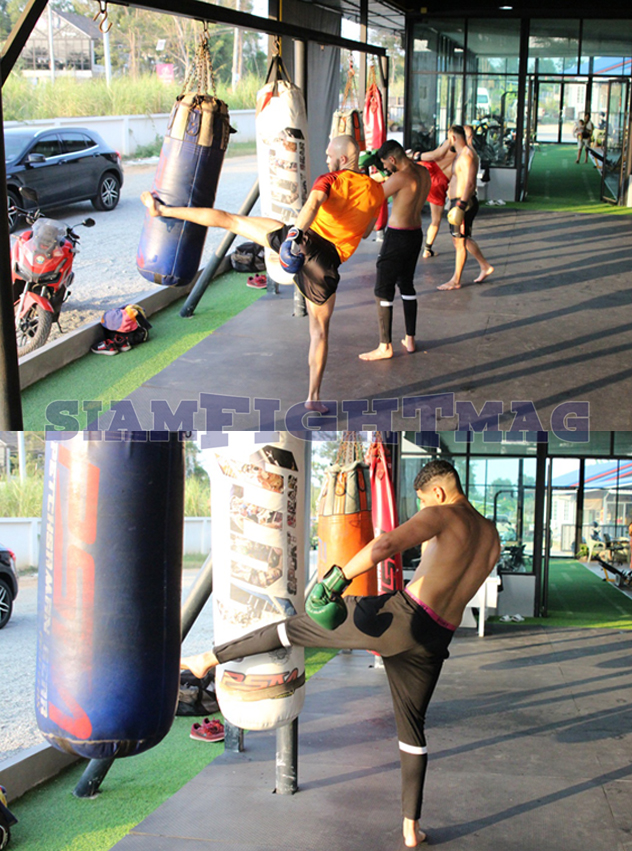 The Petchsaman Gym also offers private sessions according to the students' schedules and requirements.
The Petchsaman Gym is open Monday to Saturday from 8:00 a.m. to 10:30 a.m. and from 4 p.m. to 7:30 p.m. Close on Sunday.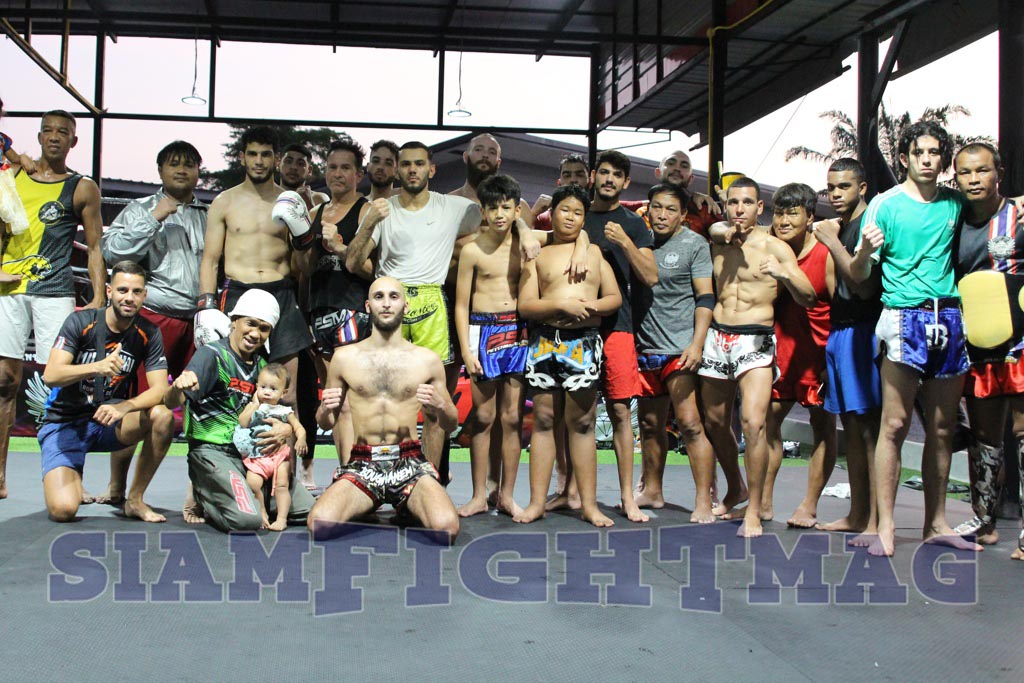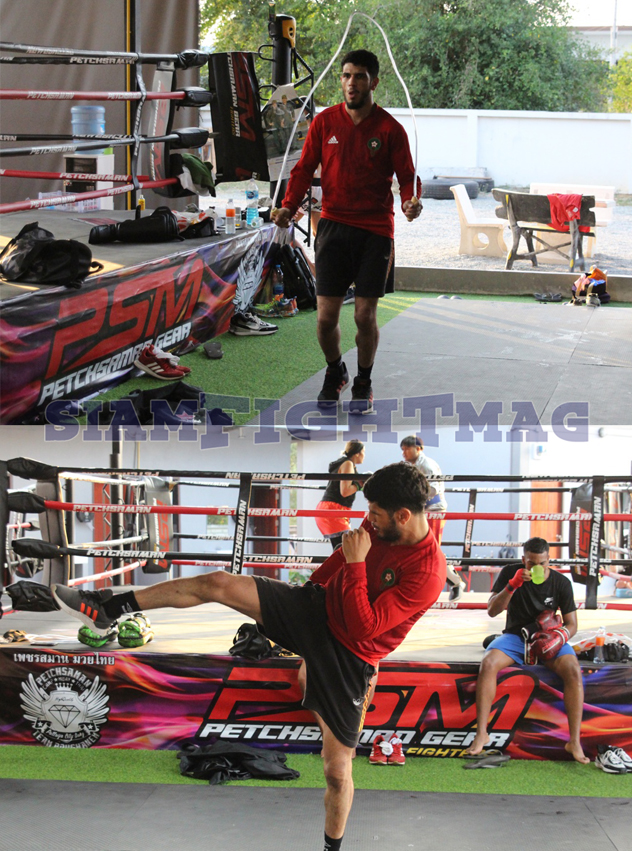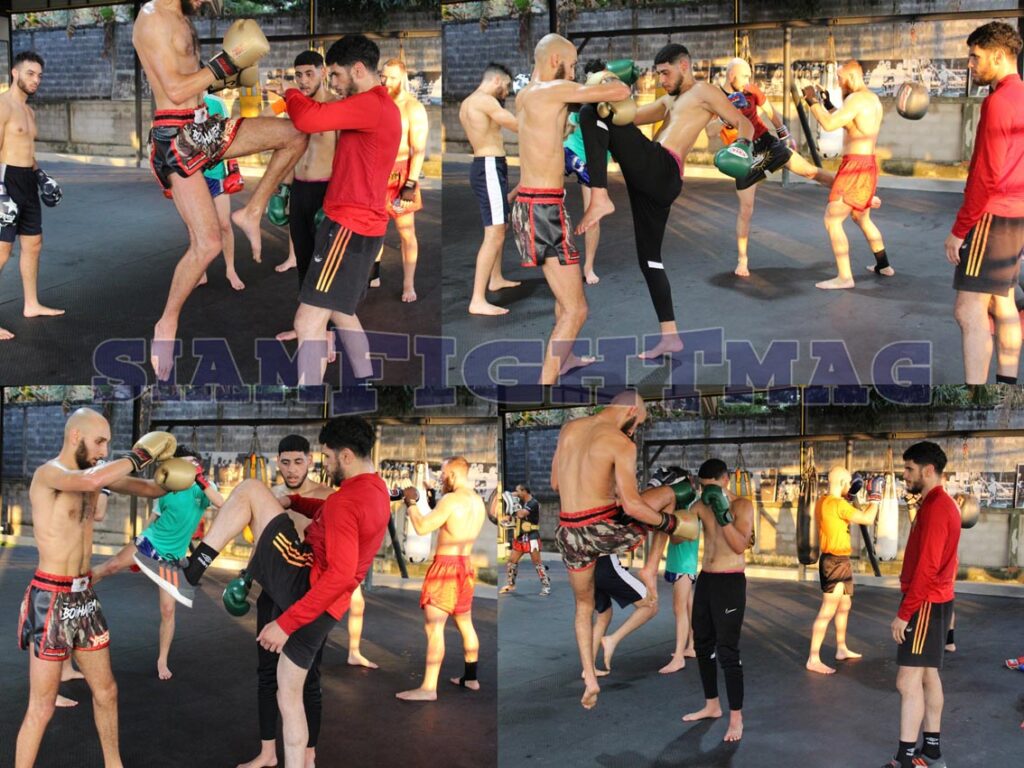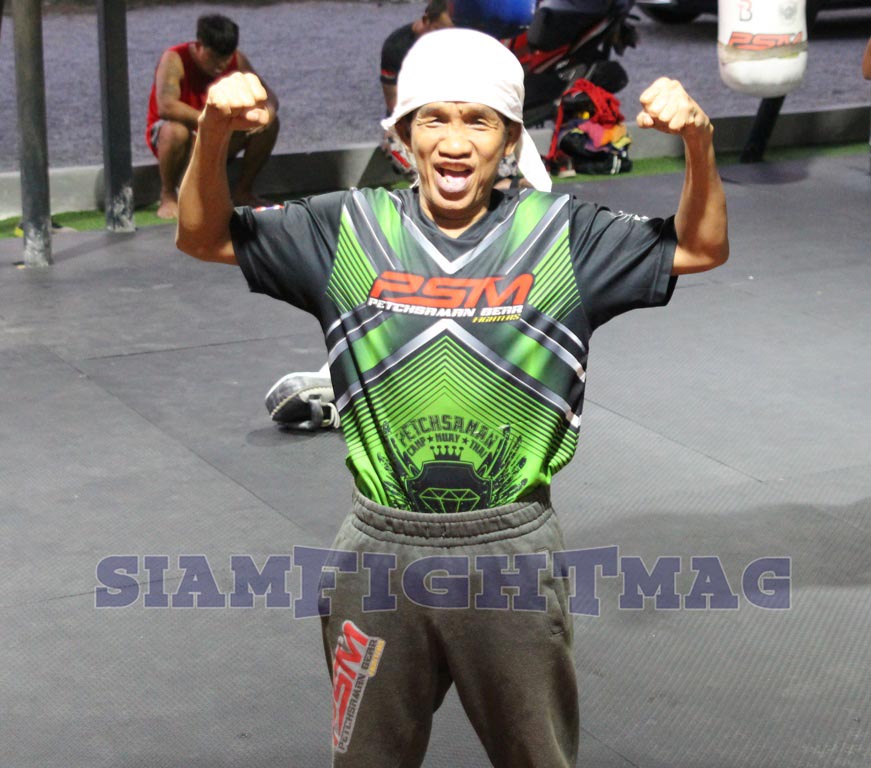 PETCHSAMAN AND BOXING GYM
125/31 Mabsong Nongyai 10 Moo 6
Nong Prue
Bang Lamung
Pattaya
Chonburi 20150
Web site :
www.teamboughanem.com/petchsamangym