Temps de lecture :
2
minutes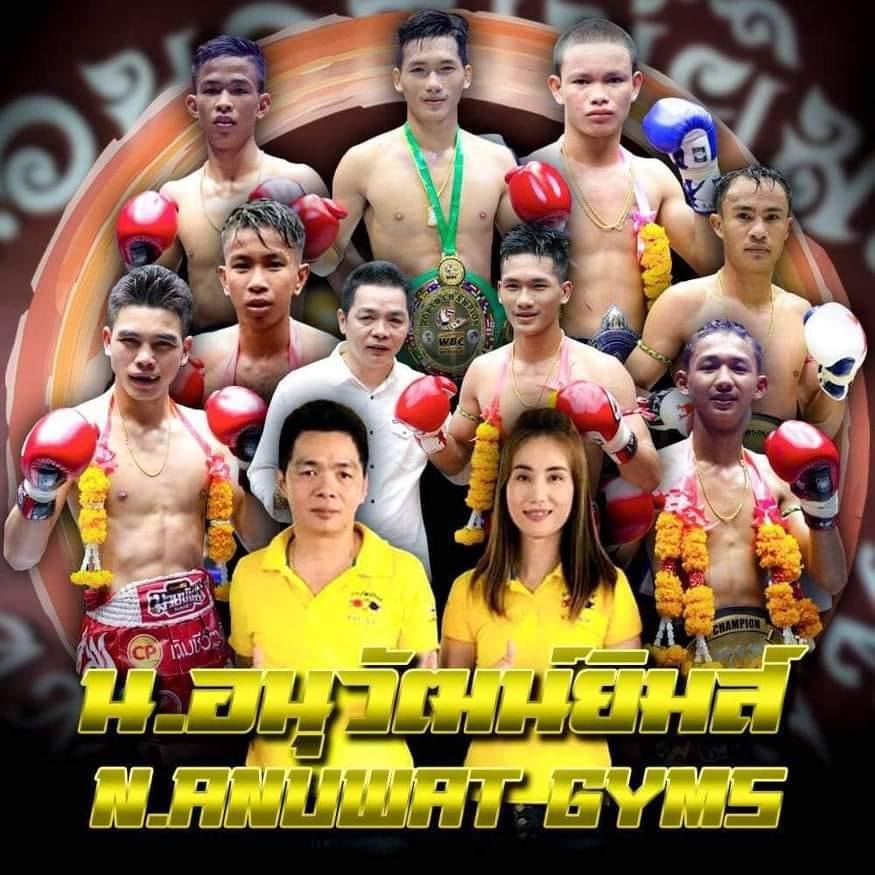 NOR ANUWAT GYM
Special report
by Serge TREFEU (2022)
Anuwat Phadungphot nicknamed "Sia Ya" is the owner of Nor Anuwat Gym. Mr. Anuwat Phadungphot holds an important position in the company "Daikin" which is the world leader in the air conditioning industry. This businessman is a boxing enthusiast. He created this wonderful camp six years ago, in 2016.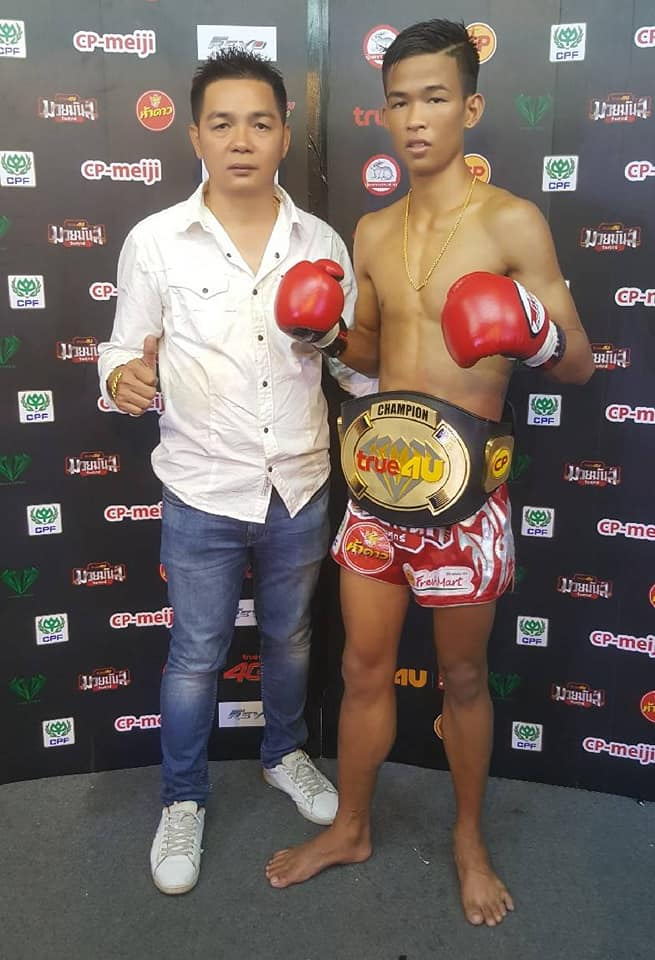 Nor Anuwat Gym is located in the Chonburi area in the town of Phanat Nikhom. The infrastructure of the Nor Anuwat Gym is huge, and the godfather of this big Muay Thai camp in the Chonburi area is the legendary Yodsaenklai Fairtex!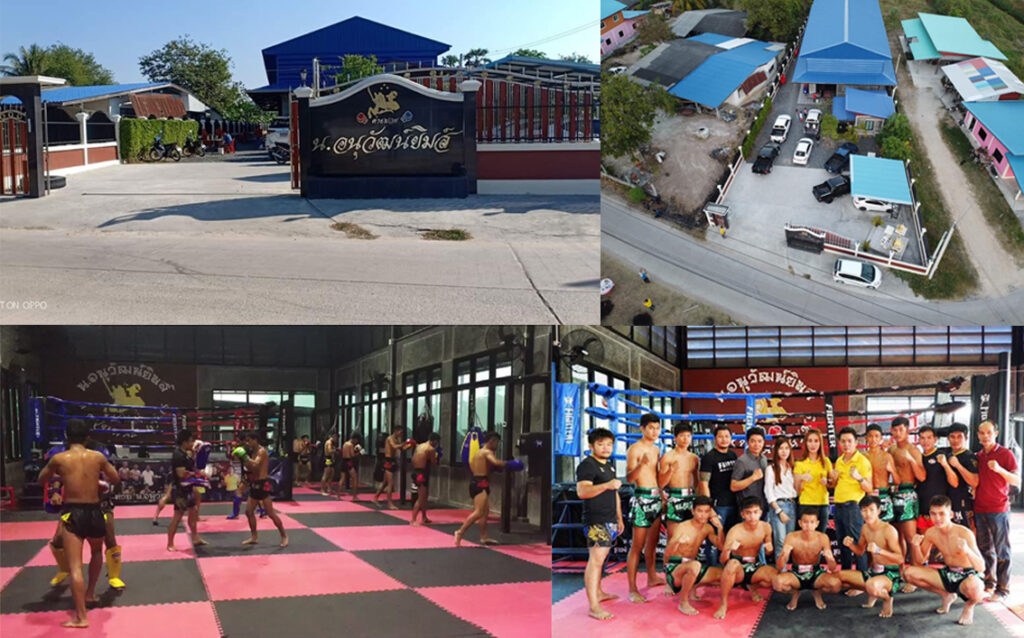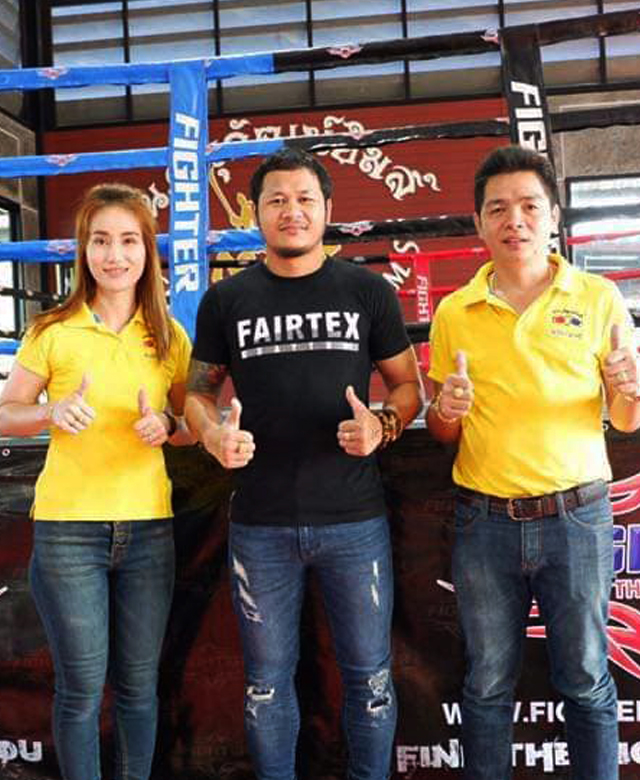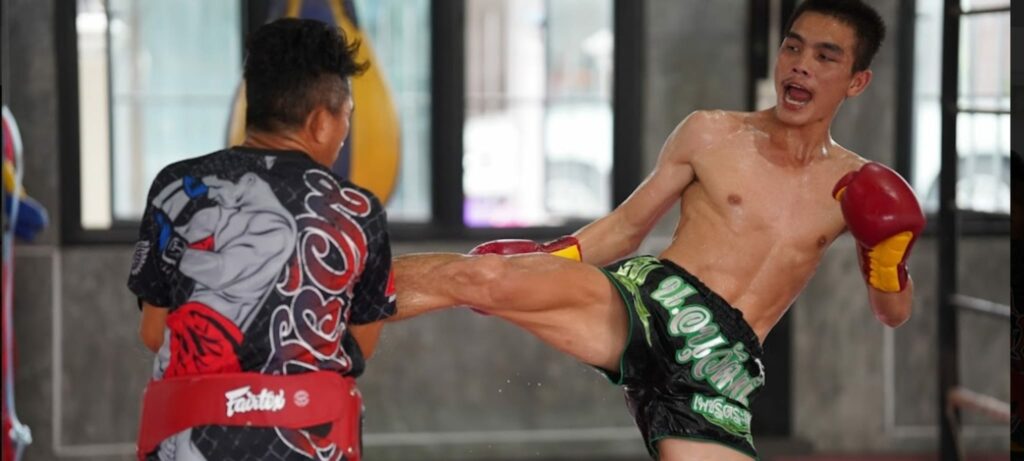 The camp has 3 trainers and 25 professional boxers including several great champions such as Samingdet Nor Anuwat Gym, Phetpanat Nor Anuwat Gym, Sangfaa Nor Anuwat Gym, Yodpot Nor Anuwat Gym, Rodlek Nor Anuwat Gym and Petchanuwat Nor Anuwat Gym. All these champions fight for the promoter of Radja, Mr. Nuttadaj Vachirarattanawong (Petchyindee Promotion).
The star of the camp is Samingdet, he is the current champion of Radja in 130 lbs, a belt he won on January 2, 2020 against Thanuphet Wor Sangprapai by beating him by KO in the third round.
On September 18, 2020, in Rangsit stadium, he beat Dechsakda Sor Jor Tong Prachin by KO and won the WBC world champion belt in 130 lbs.
On February 11, 2022, at the stadium of Rangsit, Samingdet won a third important belt, he beat the solid Kompatak Achan Chariya (Winner of the CP Fresh Mart Tournament) for the True4You title in 130 lbs!
Samingdet (22 years) is a complete boxer, he is powerful and technical, he has 72 fights under his belt for 49 wins, 22 losses and a draw. He comes from the Udon Thani region (North-East), before joining the Nor Anuwat Gym camp, he was champion of the North-East region in 108 lbs.
Samingdet often fights with big Dumpans in play (Money betting between camps). For his victorious fight against the champion Punkon Chameenabon (Thailand champion in 120 lbs, Omnoi champion in 115 lbs) the sum of the Dumpan was 3 million baht!
Samingdet's last two fights ended in two defeats on points in the Radja stadium, in March 2022, he lost against the young Franco-Algerian prodigy Nabil Venum Muay Thai and in May he lost to the powerful Chorfah Tor Sangtiennoi…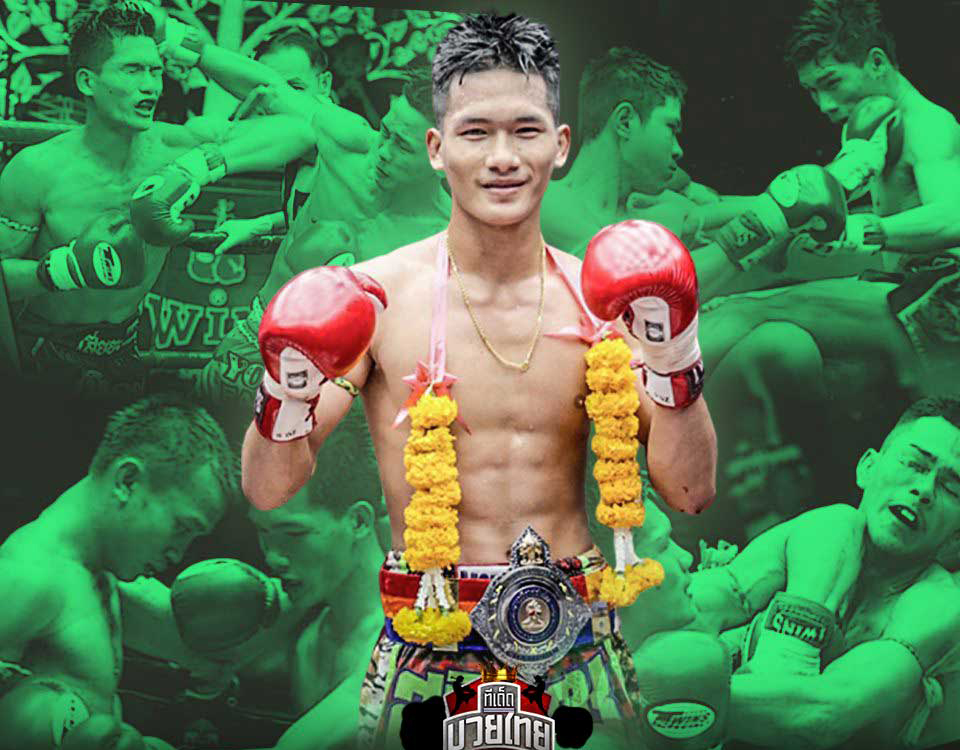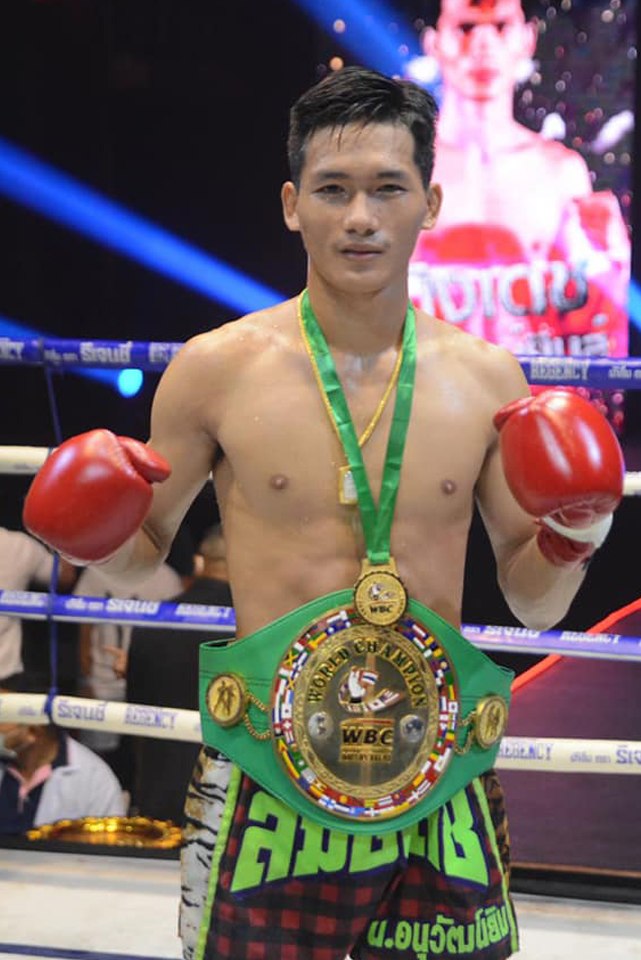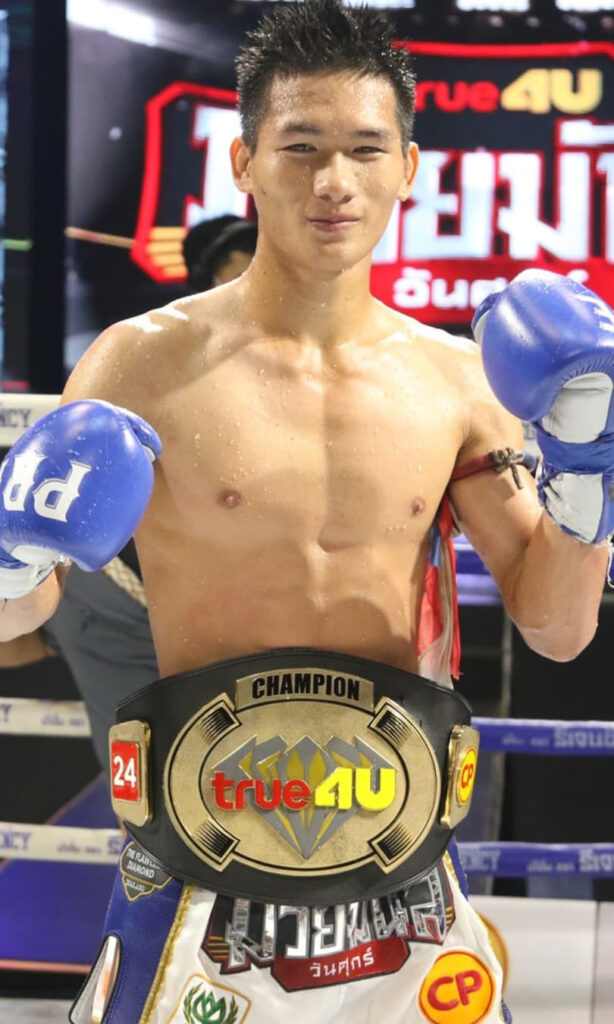 Phetpanat (21 years), on February 17, 2022, in the Radja stadium, won the Radja stadium belt in 105 lbs and the True4You belt in 105 lbs. He beat the rising youngster from the Petchyindee Academy camp, Neuaphayak Wor Sangprapai. For this match, Phetpanat won a huge purse of 300,000 baht!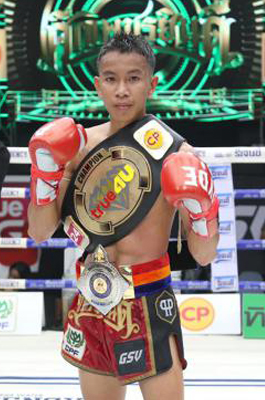 Sangfaa (21 years), in July 2019, he won the Radja belt in 108 lbs against Praewpraw Muayded 789, a belt he successfully defended against Chayo Petchyindee Academy. But on December 5, for the rematch, Sangfaa lost his Radja belt against Praewpraw who also put his WBC world champion title at stake…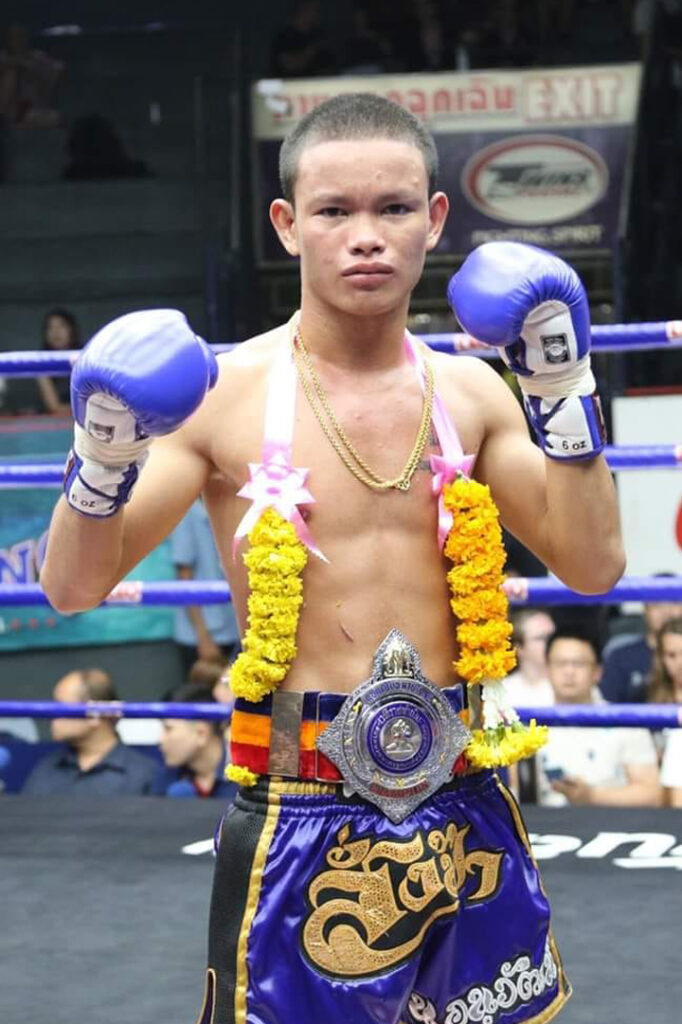 Yodpot (33 years) is a formidable fighter who has a lot of experience. In 2019, he won all his fights, six wins including three won by knockout. Yodpot won the famous tournament "Maa Bin" (Maa Bin, the winged horse, a sponsor of a brand of hot sauce) in 115 lbs in the stadium of Omnoi (Maa Bin Tournament No. 6 of 2019). In the final, he beat Petchprap Chutangdouan and pocketed a record sum of 500,000 baht!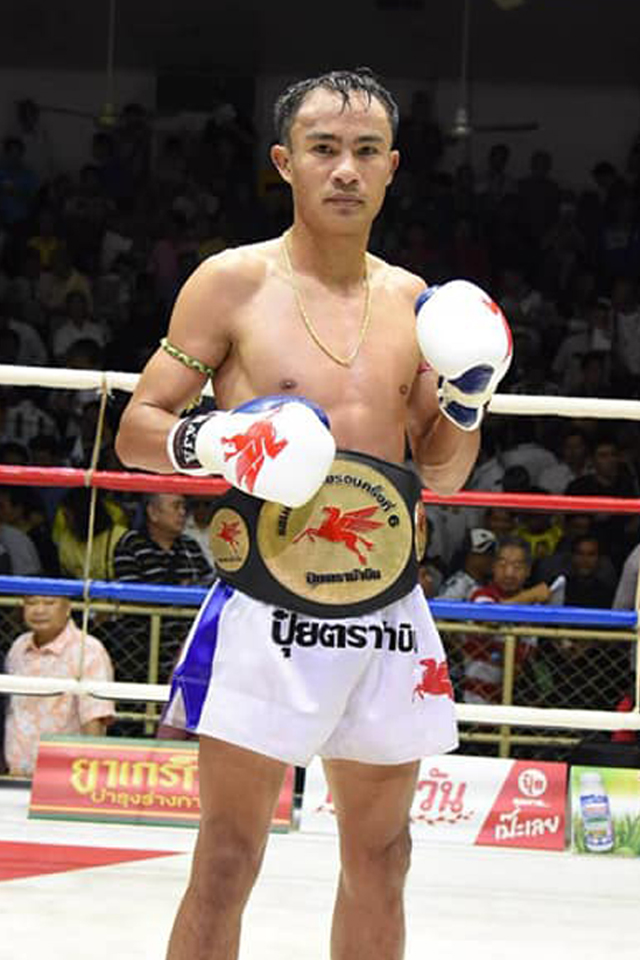 Rodlek (20 years) is a slender Muay Khao boxer (Strong in the knees), he was True4You champion in 112 lbs, a belt he won in 2019 against Praplalek Sor Ayutaya. He defended his belt victoriously in 2020 against Petchsirichoke Janewitkosan.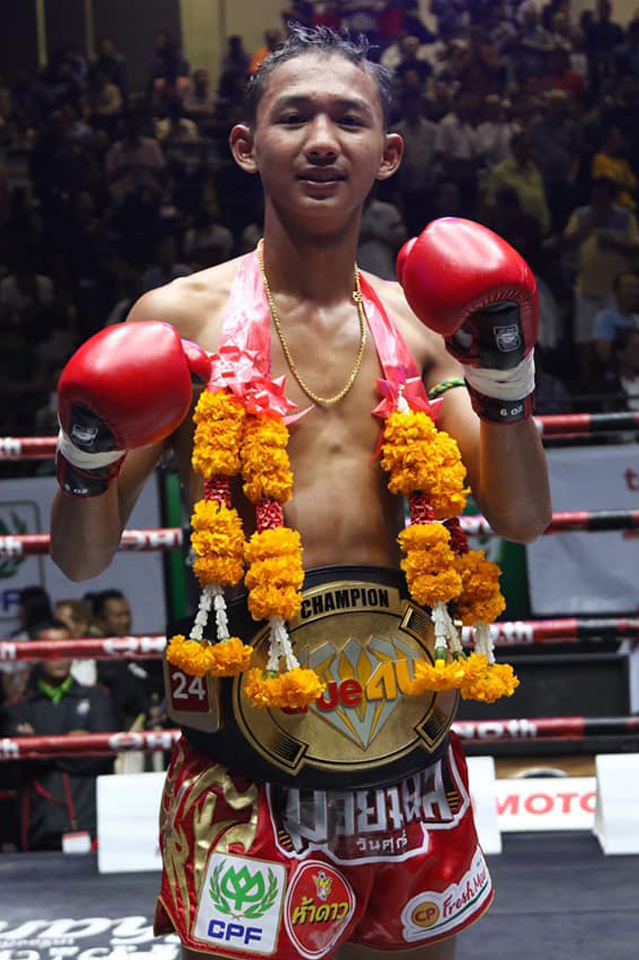 Petchanuwat (22 years), conquered the True4You belt in 115 lbs in 2019 by beating Petchsirichoke Janewitkosan.
There is also the little prodigy Singchumphon Nor Anuwat Gym who is only 9 years old and has already won several champion belts from the eastern regions!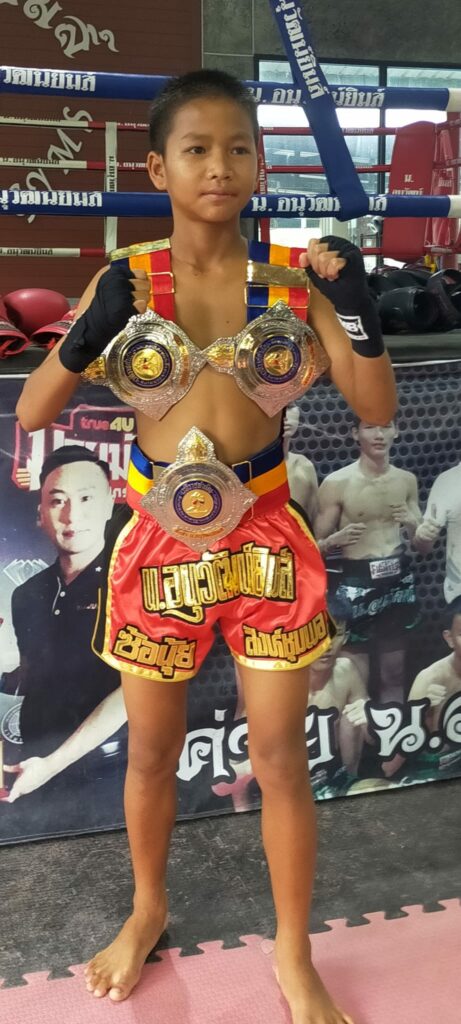 Only two foreigners have ever trained at Nor Anuwat Gym, the price for the month is 15,000 baht. Rooms are put at the disposal of the boxers and a person deals with the preparation of the meals.