NUATHORANEE "BATMAN" SAMCHAIVISETSUK
Temps de lecture :
4
minutes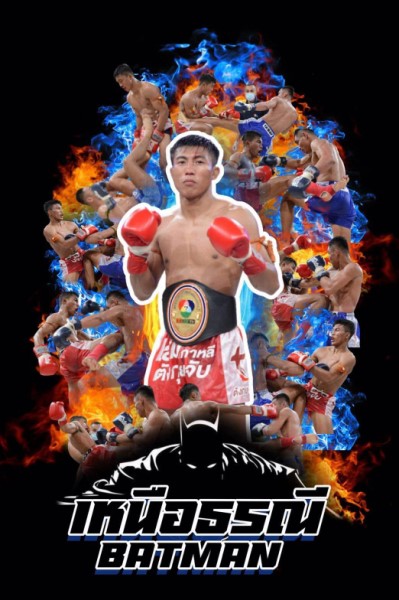 INTERVIEW WITH NUATHORANEE "BATMAN" SAMCHAIVISETSUK
by Serge TREFEU (2023)
Serge TREFEU: Hello Nuathoranee, how are you?
NUATHORANEE: I'm fine
Can you introduce yourself to siamfightmag readers?
My name is Thanachon Suksai and my fighter name is "Nuathoranee
Samchaivisetsuk". My fighter nickname is "Batman"!
Why this Batman nickname?
Because I love American superheroes. I first put on a Batman mask when I was about 12 years old and people liked it. Afterwards, in Bangkok, when I put on my Batman mask, my coach dressed as Spider-Man (Laughs)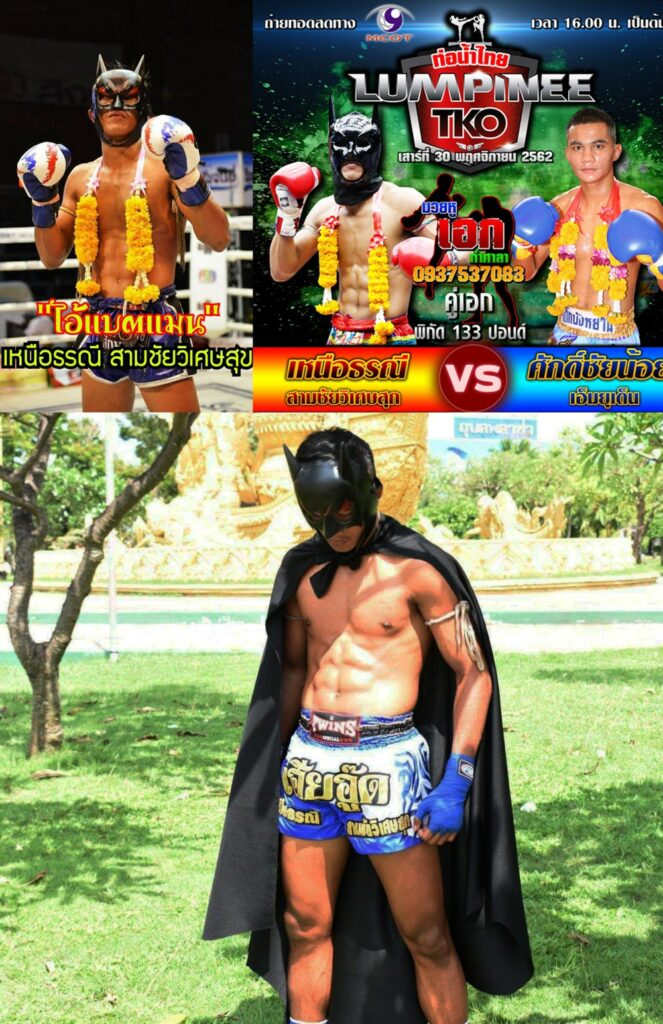 How old are you ?
I am 28 years old
Which part of Thailand are you from?
I am from Ubon Ratchathani (Northeast Region)
What work did your parents do?
My parents are farmers
Do you have children?
Yes, I have a little girl
You have brothers and sisters, are they also boxers?
We are four children in the family and I am the only boxer
You started boxing at what age?
I started boxing at 9 years old
At what age you made your first fight?
I made my first fight at 9 years old and I won on points
How much money did you earn for this first match?
150 baht (4 €)
How did you discover boxing?
My uncle was a boxer, he was the one who introduced me to boxing
In which camp did you start your training?
I started boxing at Samchaivisetsuk camp in Ubon Ratchathani
You made many fights for this camp?
I stayed 4 years in Samchaivisetsuk Gym and I fought a lot in Isaan for this camp
How old were you in Bangkok?
When I was 13, I joined the Kiatpetch Gym camp which is in the Huaykwang district of Bangkok, where I continued my training. I've been at Kietpetch Gym for 24 years!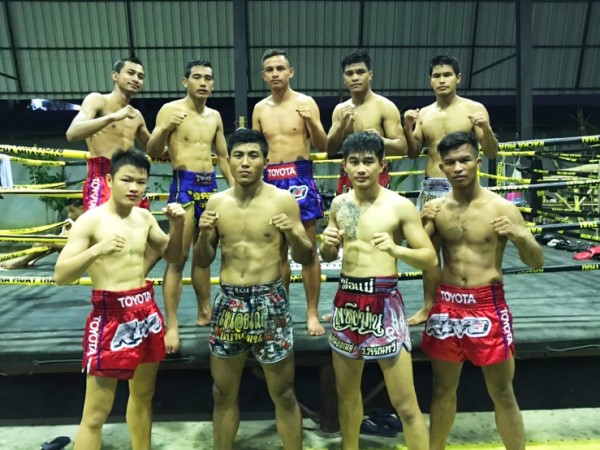 Do you sleep in the camp?
I have a room that I share with other boxers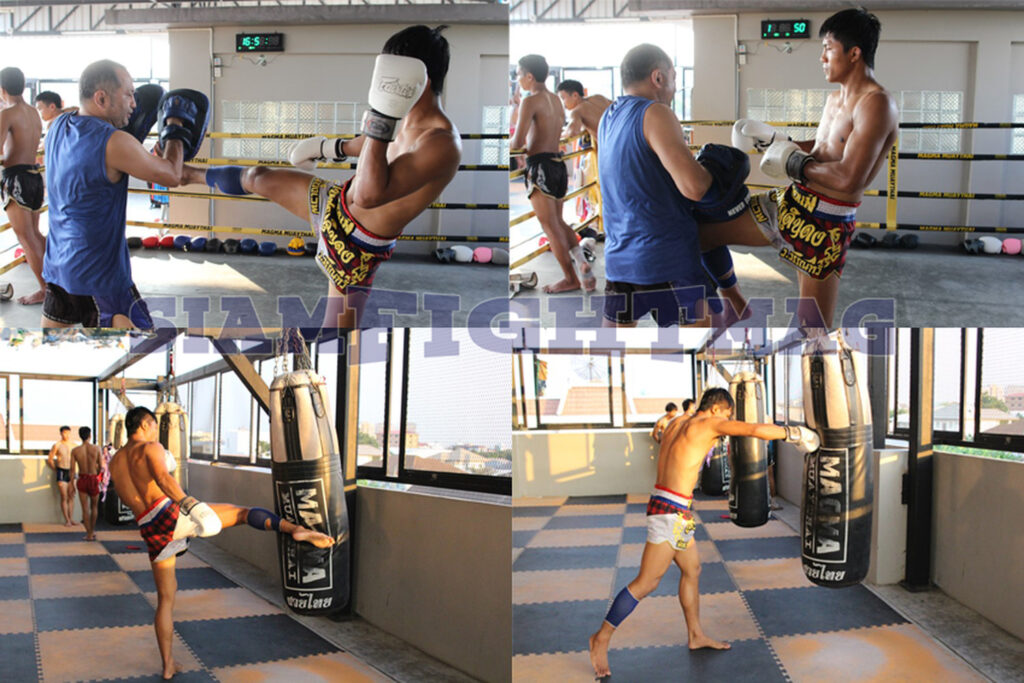 In which category do you fight?
I fight in Thailand in 135 lbs
What titles have you won?
I won 2 belts. I won my first belt in 2019 against Sakchainoi M.U. Den, the Lumpinee belt in 135 lbs.
In 2021, I won the TV7 stadium belt in 135 lbs by beating Thanonchai Fairtex.
I defended this belt twice against Nakrob Fairtex and lost my belt against Kongsuk in 2022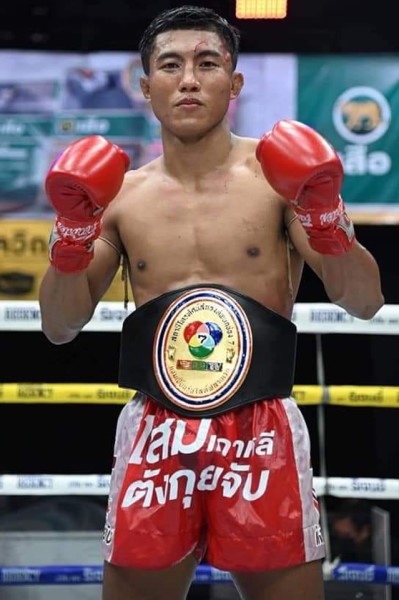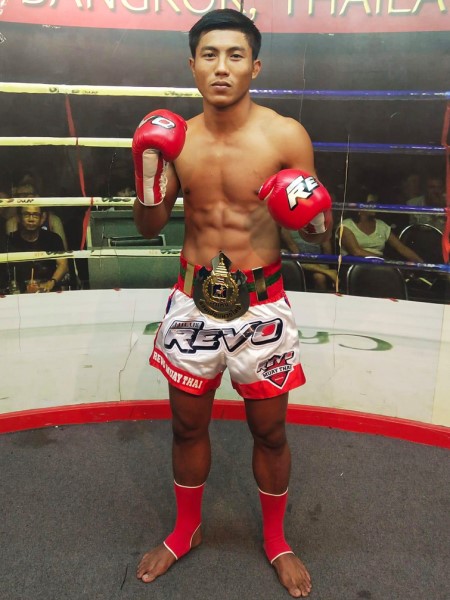 How many fights have you done so far?
In the big stadiums of Bangkok, I made 89 fights for 60 victories, 24 defeats and 5 draws
Have you won a lot of victories by knockout?
I won 26 victories by KO
What style of fighting do you have in the ring?
I am a fighter who adapts to the style of my opponent, I can be Fimeuu (Technician), Muay Khao (Strong in knees), Muay Mat (Strong in fists)
What is your favorite fighting technique?
All the poke techniques I love!
What was your hardest fight until today?
My first fight against Sakchainoi in the TV7 stadium, I lost against him because my shoulder was dislocated in the third round. After the match, I had to go to the hospital…
My fight against Rodtang Jitmuangnon was also hard, he beat me by KO, it was during a match in Pattaya in 2016
Your best fight memory?
When I won my Lumpinee champion belt in 135 lbs and my TV7 belt in 135 lbs, those are my best boxing memories!
What are the famous fighters that you faced?
I faced Chalamsuk Nitisamui (Win by KO), Rodtang Jitmuangnon (Loss by KO), Sakchainoi M.U.Den (1 win, 1 loss by injury), Thanonchai Fairtex (Win by TKO), Mongkolkaew Sor Sommai (Win), Petchdam Petchyindee Academy (Loss), Nakrob Fairtex (Victory by KO), Kongsuk Sitsarawatsueua (Loss), Songkom Bangkokalaiyon (Victory)
You already fought abroad?
No never
Would you like to come and fight in Europe, in France for example?
I would love to come and fight in France!
Do you know any French fighters?
I know Antoine Pinto and Rafi Singpatong by name
Who is the best foreign boxer today for you?
Whoever beat Yodwicha (Swiss Daniel Rodriguez, Radja champion) he is very strong!
What is according to you the best Thai fighter currently?
For me it's still Saenchai, he's still the best!
Saenchai is a legend but he is now 42 years old, he is a bit old to still be among the strongest fighters in Thailand?
Yes but Saenchai is still an amazing fighter. Otherwise, I find Tawanchai very strong currently
What is your purse in Thailand?
My purse today in Thailand is 80,000 baht
Who is your promoter?
I fight for the promoter Mr. Phirapong Theeradejpong (Chun Kiatpetch) and his son Mr. Thitiwat Theeradejpong (Deer Kiatpetch)
Do you live well from boxing?
Yes, I have a car and I am building a house in Isaan
What do you think of doing after boxing?
I want to have my own boxing camp in my home region
Your next fight is when?
On January 27 in the stadium of Lumpinee, I meet Duangsompong Jitmuangnon
Is this your first time facing Duangsompong?
Yes and it will be during the One Championship Lumpinee show!
Thank you very much for the interview and I wish you chookdee for your fight
Thanks very much
Nicknamed "Batman", Nuathoranee is a very technical fighter, he is one of the best boxers in his category today.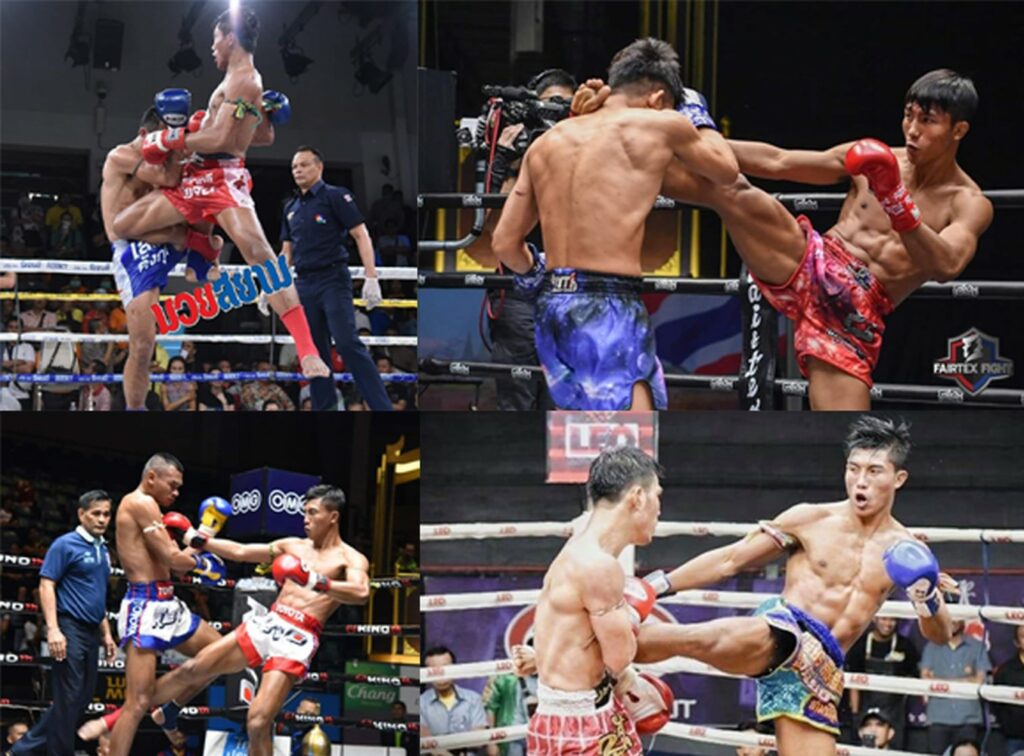 On November 30, 2019, he won the Lumpinee stadium belt in 135 lbs (61 Kg) against the formidable Sakchainoi M.U. Den. who had beaten him by stoppage on injury 10 months before.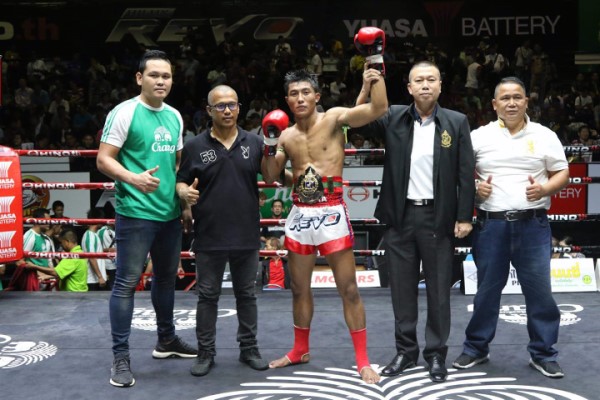 During the year 2020, Nuathoranee remained undefeated, he was selected in the finalists to receive the award of best boxer of the year by the prestigious institution of "Thailand Sports Authority". It was finally the Kongklai Anny Muay Thai champion who won the "Best Boxer of the Year 2020" trophy.
But Nuathoranee was elected "Best boxer of the year 2020" by the officials of the famous TV7 stadium because he won four straight victories in the TV7 stadium!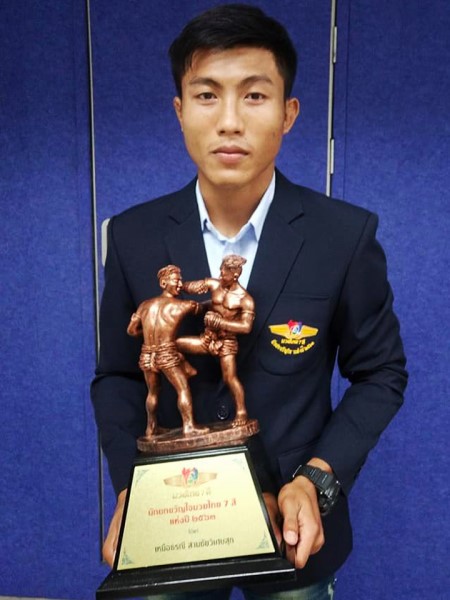 In 2021, Nuathoranee won the TV7 belt in 135 lbs by beating the terrible Thanonchai Fairtex (Thor Sangtiennoi).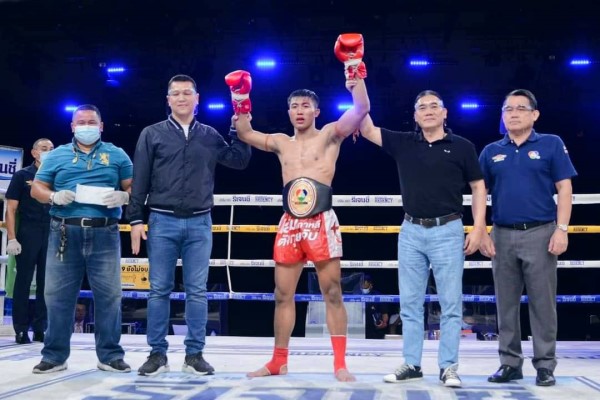 Nuathoranee and Thanonchai reunited a year later, and Batman defeated Thanonchai again after a splendid battle. Thanonchai was stopped by the referee in the fourth round with a massive forehead injury caused by Nuathoranee's powerful elbow strikes.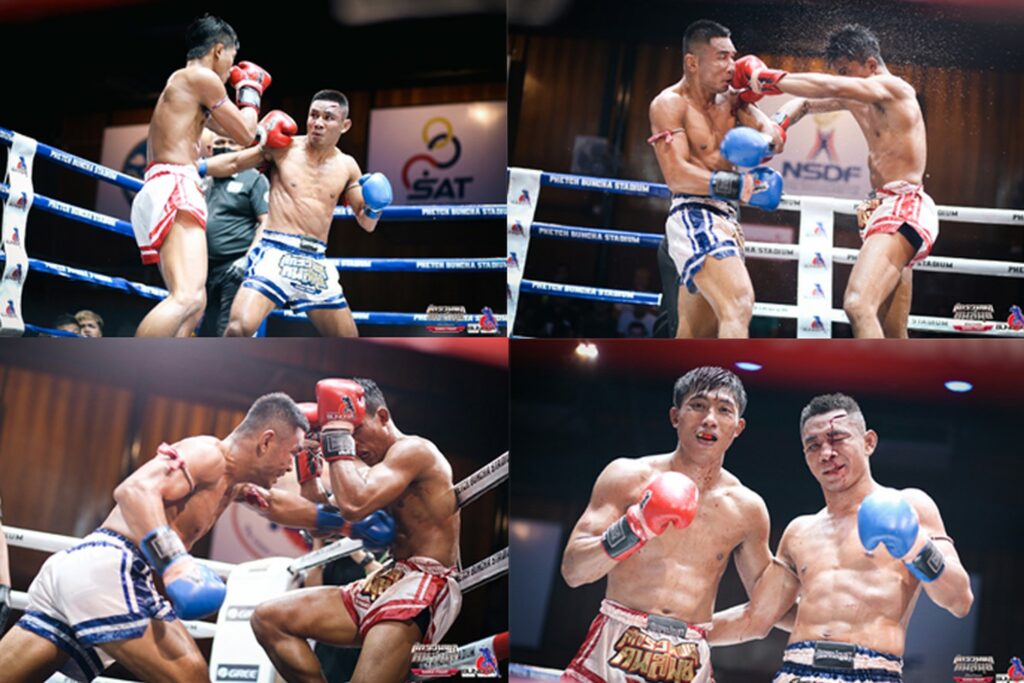 Nuathoranee twice victoriously defended his TV7 belt against Nakrob Fairtex, he lost his trophy against the great champion Kongsuk Sitsarawatsueua (Lumpinee champion in 122 lbs and 118 lbs, Thailand champion in 118 lbs and 115 lbs).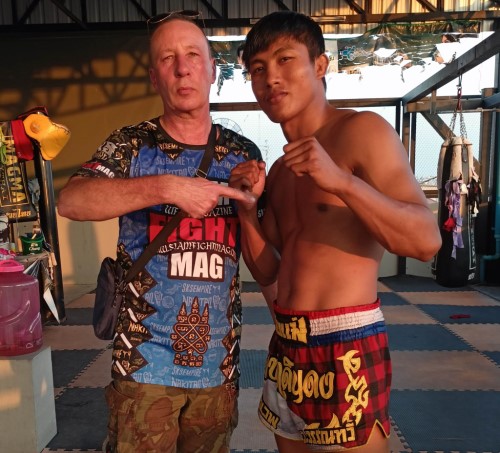 NUATHORANEE SAMCHAIVISETSUK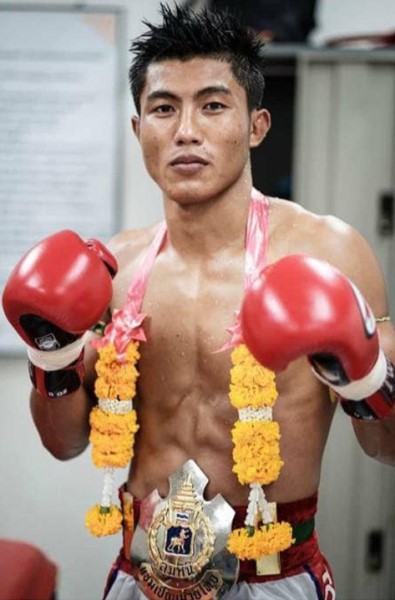 Birth name: Thanachon Suksai
Nickname: Batman
Date of birth: April 21, 1995
Weight: 61 Kg
Height: 1m72
Number of fights: 89. 60 wins (26 KO). 24 losses. 5 draws
Title: TV7 Champion in 135 lbs (2021), Lumpinee Champion in 135 lbs (2019)
Team: KIATPETCH GYM