Temps de lecture :
16
minutes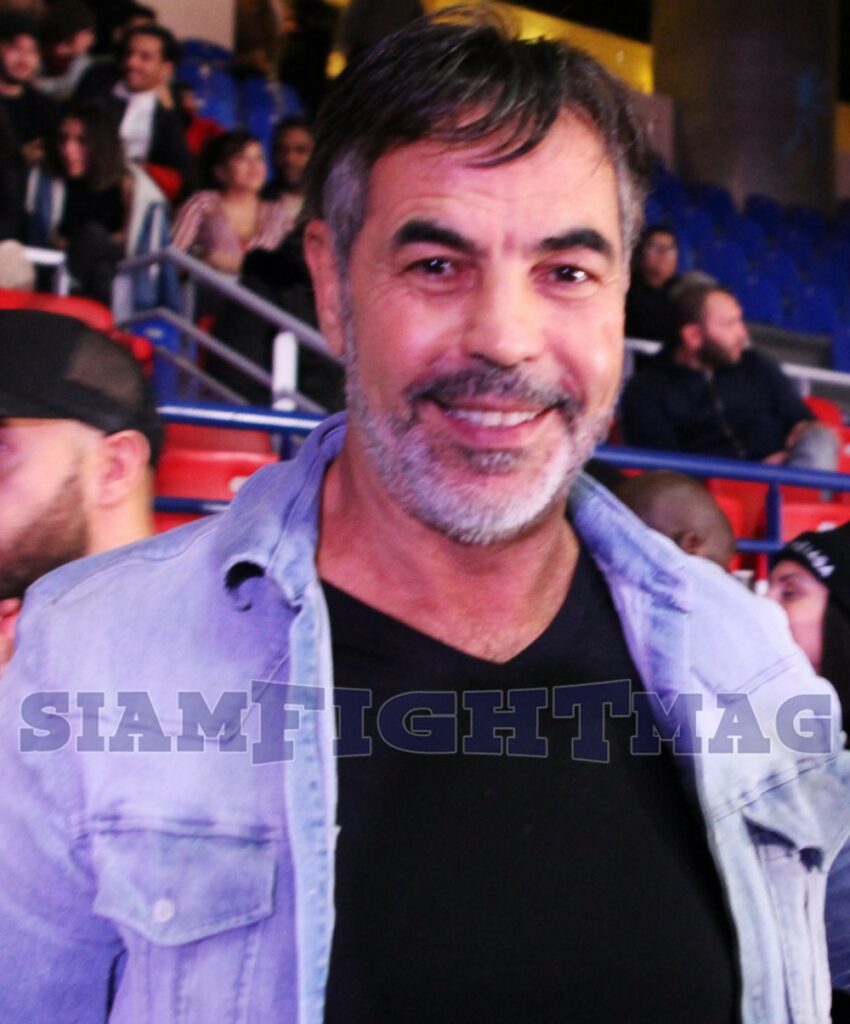 Interview of promoter SAMI KEBCHI
by Serge TREFEU (2022)
(Pictures Karate Bushido, Pascal Le Cossec)
Hello Sami how are you, what have you become since you stopped organizing boxing fights?
I am very well. I stopped boxing organizations about ten years ago, because I had contacts with Qatar to work with them on Qatar's bid for the 2022 World Cup. Also, because the boxing world, especially Thai boxing, disappointed me a bit…
What disappointed you when you were a promoter?
It's a thankless environment. When you're the only promoter who's staged a sold-out Bercy stadium twice, organized kick boxing shows in Dubai and Las Vegas, I think I deserved a little more recognition
You were the first to organize boxing events in kick boxing in Las Vegas?
Yeah, and back then when I organized at the MGM in Las Vegas there wasn't even a federation. It was Mark Raidner's English boxing federation that set up a Thai boxing federation to organize Thai boxing fights. That's why we were forced to put elbow pads in protection for Thai boxing fighters. Because the Boxing Federation didn't want them to fight with pokes without protection. The Thai Boxing Federation was created especially for my first event in Las Vegas
Was it a challenge for you to successfully organize Thai boxing matches at MGM?
I've always been a dreamer. And when you filled Bercy stadium, the Zenith, held in Bangkok on the King's birthday in Sanam Luang Square with 300,000 people, in Abu Dahbi, Dubai, Saint Martin, all over the world. For me, the final was supposed to be Las Vegas. Las Vegas is Muhammad Ali, Mike Tyson, Hagler, Holyfield, the legends of boxing, it was logical to organize also in Las Vegas in this mythical place!
The very first event you organized was in 1990 in Paris, at the Aquaboulevard,you remember?
Yes, of course. It was thanks to a nice meeting that everything started. I was training in the gym of Louis and Michel Acaries (Boxing promoters) and the people of Canal Plus TV came to do a report on a big fight in Boxing that was going to take place, Chavez against Ramirez in Las Vegas.
There were Charles Bietry (Sports Journalist, Sports Director of Canal + TV) and Michel Denisot (Television Host and Producer, Deputy General Manager of the Canal + TV group) who saw me hit a punching bag with kicks and they asked me the question "What was this sport?" I told them it was American boxing (Full Contact).
They wanted to know more, they invited me to dinner. During the dinner, Charles Bietry asked me to organize an American boxing show with my fight live on TV. Since there was alcohol at the table, I thought they were a bit "drunk". But no, they were sober because Charles Bietry called me back to set up the project for an American boxing world championship.
So I did this event at the Aquaboulevard where I fought at the same time. I didn't do a big fight because organizing and fighting is complicated. I thought it would be just for one event with Canal Plus TV. But a few days after the show, Charles Bietry called me and invited me to Monaco. He asked me to do it again, to do another event. We blew the ratings on Canal Plus channel!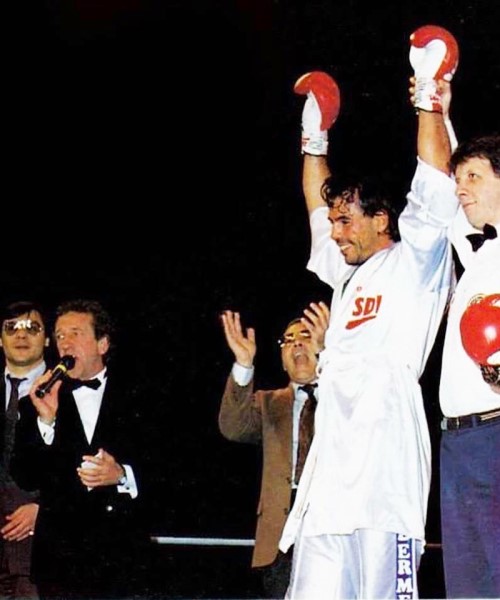 You made how many fights with Canal Plus TV?
I made two fights, the first at the Aquaboulevard and the second at the Halle Carpentier. I fought an opponent who was not very tough. But with the organization of the event I had not slept all night. I did 12 rounds and it was very hard physically…
Is fighting and organizing at the same time difficult?
Yes, that's why I preferred to stop the fights. Charles Bietry offered me to sign a contract to organize with Canal Plus TV. Then, as I did not know the job, it was Louis and Michel Acaries, and Charles Bietry who taught me the job of promoter
How was your collaboration between you and Charles Bietry for the organization of the shows, it was you who gave ideas for the events?
So Charles didn't know anything, it was me who decided to put this or that boxer on view. When I put the fight Kaman against Roufus in Bercy stadium, nobody knew Rick Roufus in France
How did you come to find these champions not well known to the general public?
I had the chance to know a lot of people. Then you try to come up with ideas that are out of the ordinary
Can you give us an example of an unusual dating idea you had?
For example, the fight between Ramon Dekkers and Jo Prestia. Jo Prestia had stopped fighting, he had not been boxing for two years.
I had the idea of setting up this fight between Jo Prestia and Ramon Dekkers because Jo's boxing matched Dekkers' boxing. I knew it was going to be a great match.
I just had to talk to Jo. At first, he didn't want to because he stopped boxing. I made him a financial proposal that he did not accept. He then made me a proposal. I accepted his proposal, we agreed because I knew he was an honest person, that it was not just money that interested him. He wanted to do a big fight. And the two matches they played were anthological!
You were a bit like the great promoter Songchai in Thailand who knew which fights between the best would please audiences?
Yes exactly, there were fights that had to be done. When I did Dida against Peter Cunningham, Dida wasn't very well known yet. So I had the idea to make him meet this American champion who was a star of Kick Boxing. Cunningham had stopped boxing for two years, he was in the cinema. It was very complicated to sign this fight. I had to give $50,000 plus airline tickets in business class to bring in a champion who had quit his career. But Dida and Cunningham had a memorable match in Kick Boxing, 12 rounds with a world championship title, the audience loved it!
Wasn't it easy to find good oppositions, explosive, twisting matches that the public expected?
Yes absolutely but I was able to find beautiful oppositions, that's why my events were always full. And also, the difference with some promoters is that I was «spectator», I organized fights that I wanted to see. It was really passion, so it was easier to find great fights
Can you give us an example of a fight that you absolutely wanted to see and that you organized?
Moussa Sissoko's fight against Aurelien Duarte, I wanted to see this fight because I knew it would make an explosive confrontation. And this match was superb. Stephane Nikiema against Moussa Sissoko, it was also a fight from another world. Krongsak against Nikiema, those were fights I wanted to see.
Then, unfortunately, there were fights that I thought were going to be big matches and that wasn't the case…
What fight for example?
Dany Bill against Jo Prestia, I was a little disappointed with the performance, there were others…
How did you get the idea to take the best champions of each discipline and put them on a plateau?
Problem is, I took Bercy's stadium. When I first came into this stadium (17,000 seat stadium), I thought, "How am I going to fill this huge stadium?" I had already organized at the Carpentier Hall stadium but I was a young organizer, and the federation was against me, it was really complicated. So I had the idea of fighting in several disciplines.
I went to see the French boxing federation to ask them to fight with Sebastien Farina and François Pennachio who were the two stars of the French Savate at the time. I also saw the president of the Kick Boxing Federation who was Francis Hamdaoui. They immediately followed me when I told them I had Canal Plus TV live for fights in Bercy stadium
You had no problem with these federations?
No, no problem, except with the Thai boxing federation…
Why was that a problem with this federation?
For them, it was not logical that I managed to get a contract with Canal Plus TV exclusively. At the time, only football matches were broadcast live at 8:30pm. No sport had live broadcasts at this time.
Being able to broadcast kick boxing on one of the biggest French TV channels live, it was exceptional. In addition, I also had with me an English TV channel and a German TV channel, I was the first promoter to have foreign channels live. Apart from Bangkok which had a live TV channel, there was no one in Thai boxing. The Dutch fighting in Amsterdam, they weren't live.
But I don't know why the Thai boxing people thought I wasn't in the world, that I wasn't worthy of organizing Thai boxing fights. What I blame them for is that they should have thought of sport before they were interested.
For a year I had to bring in foreign judges in order to organize. They even forbade me a event at the Palais des Sports in Levallois, an event that was to take place live on Canal Plus TV. There are still images on Canal Plus TV where Charles Bietry says on the air that it was a scandal. Because two hours before the show, the federation had sent bailiffs to forbid us to open the stadium. Fortunately, at the time, we were able to contact the Minister of Sport who gave us the authorization. Authorizations that we had only 30 minutes before the opening of the Levallois stadium…
Indeed it was very tense, it was for which event?
It was for the show with two World Kick Boxing Championships between Peter Cunningham and Dida Diafat, and Rob Kaman against Marek Piotrowsky, there were also fights in Thai boxing with Nikiéma and other champions in particular, it was in November 1992
Yet it is partly thanks to the broadcast on Canal Plus TV that Thai boxing has become very popular in France with the general public?
I think that if there had not been Canal Plus TV in the beginning, no TV channels would have followed. Afterwards, it's a bit easy to say that it's only thanks to Canal Plus TV. Because in the '90s we really had a huge potential for great fights, there were a lot of great champions. We had three ingredients that made it possible to do beautiful things, the great boxers, Canal Plus TV and me.
But you have to know that it was not easy to organize big shows in the 90s. To organize a fight between the stars Kaman and Roufus that costs you 300,000 dollars, not to mention Bercy stadium and the other fights, it was not easy to mount. Knowing that Canal Plus TV, in the first year, didn't give me any money, they started giving me money in the second year…
At the time, did the fighters get better purses than they do now?
I don't know because I've always been criticized for purses. But when you do a $100,000 tournament in Bercy and you give the winner $100,000, more the bonuses in the first series, the second series, the third series and the frame fights. And I've organized tournaments like this with big purses, the $50,000 tournament, the Grand Tournament. The fighters in my events, I think, received very good purses compared to other promoters. I was lucky enough to have Canal Plus TV and friends who had big companies as sponsors, it was logical, it was the business that boxers were well paid.
But it was also difficult to find sponsors for this sport. I worked for it, I gave myself the means to find great partners, I traveled a lot to have meetings with big companies, I was lucky that the feeling went well
You've organized a lot in Thailand, has it been difficult to work with Thai officials?
Not because I was lucky enough to have organized with only one promoter, Songchai Ratanasuban. He was a very smart promoter, it was easy to organize with him because he immediately understood that his sport was going to be broadcast and seen by millions of people on foreign channels!
You like Thailand and Muay Thai a lot, I think you even trained there and you were an official judge a few times during events?
Yes it's true I love this country. I love their national sport Thai boxing and all the culture that goes around this sport. I trained in a camp in Bangkok and actually I was official judge for world titles played by Ramon Dekkers on the King's birthday, it was Songchai who asked me to
You worked for a long time with the famous speaker Daniel Allouche, how did you meet?
When I had the opportunity to work with Canal Plus TV and I started to get ideas for events, I went to see Daniel to show him my projects. He was presenting a fight at a show in 1988. And Daniel was the first one who believed in me. I remember he said to me, "If you have Canal Plus TV with you, you're going to fill entire halls."
Daniel and also the Desjardins brothers, René and Antoine, they have always been with me. They were passionate, they were the only ones who were happy that there was Canal Plus TV live for Thai boxing. They were happy that their fighters could fight in events with live TV and show-biz stars around the ring. In my shows, there have always been people, movie stars, great sportsmen, businessmen.
Daniel and the Desjardins brothers, unlike many in the Thai boxing community at the time, were not interested in money, they were real enthusiasts.
But there are also boxers who have supported me and who have always been loyal with me like Morad Sari, Totof, Jérôme Le Banner and Yohan Lidon, so Omar Benamar, until today I still have calls from them, the others no more anything…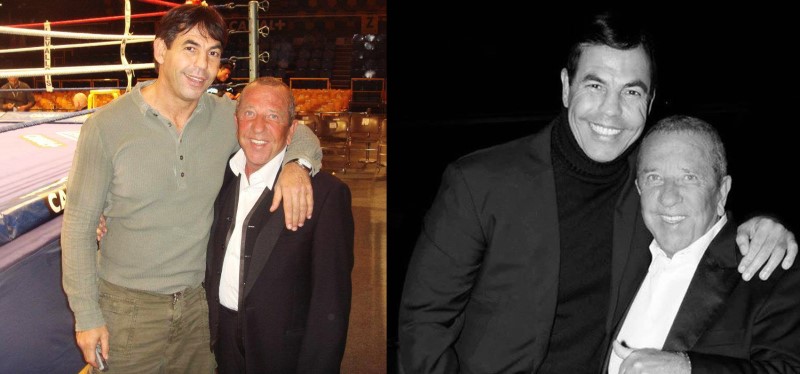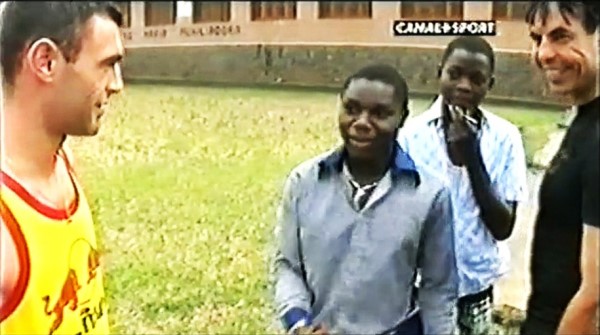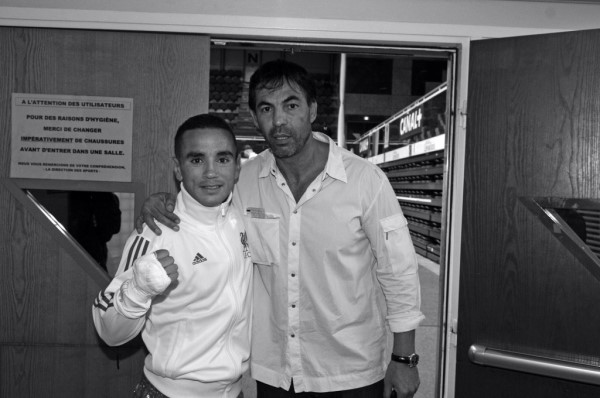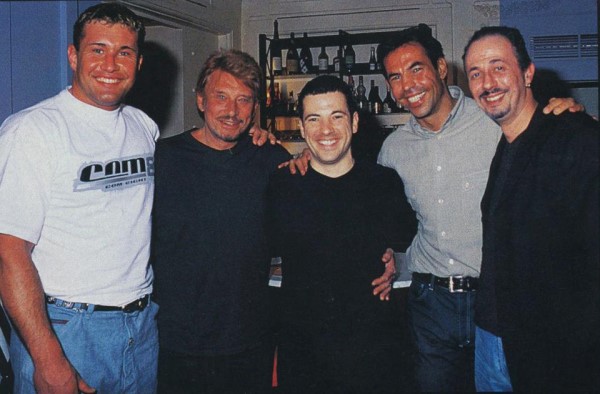 What do you think of the state of kick boxing today in France?
Unfortunately, I think MMA has grown in power and scale. Thai boxing and kick boxing have not managed to continue their good times…
What about Thai boxing now?
I think the new federation and the current president are doing a good job. I would have liked to work with these people thirty years ago. And perhaps we would have continued until today. I have the impression that this federation is more professional, it pays more attention to sport than to problems of ego…
What is your fondest organizational memory?
I have a lot. The first is to have organized in Bercy stadium sold out, it was fabulous. The first times I organized in the King's Gardens at the King's Birthday in Bangkok, it was memorable.
When I did Abu Dahbi too, it was impressive because the Prince had given us everything. And one of my best memories and my greatest pride is to have integrated kick boxing in Las Vegas with my small means. To have been able to organize in the two largest hotels in the world the MGM and the Venetian and to have had my name on all the billboards of these great hotels. Also, to have organized in Africa in Malabo in Equatorial Guinea. I never listened to the critics, what interested me was working on the ground. Everything I got, I gave myself the means to get by working hard!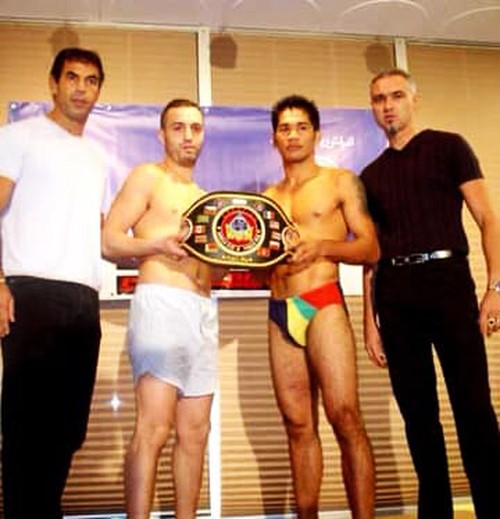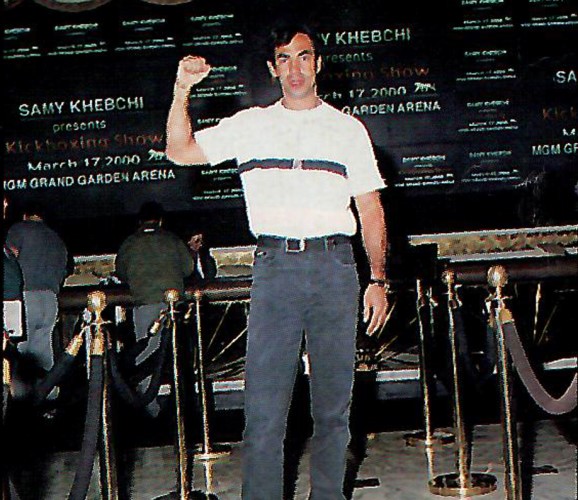 Today, do you want to organize again, what are your plans?
I wanted to come back two years ago to make a big event, but unfortunately there was Covid. Today, I'm trying to do a big influencer fight and put a Thai boxing fight behind so that I can give energy back to this sport. Because for me it is the most beautiful sport in the world. After football and the great Boxing fights organized by the Acariès (Laughter)!
When are you going to organize this event?
I can't talk too much about it yet because I don't know exactly when I'm going to do this organization. I also have another project on boxing which is progressing quickly and well but I can't talk about it yet…
Will it be in France or abroad?
Not in France Abroad
You don't want to organize in France anymore?
If I can make two or three big events abroad with influencers who will give me what the TV channels want. Then I would come back to France to make a nice organization
You're gonna work with a TV station?
I have contacts with TV channels and above all I am in contact to try to set up a platform on the internet and sell all our events worldwide. As they do in the United States with the UFC, they sell in Pay-Per-View live. In France it will be a little more complicated. But I think we can sell abroad. Afterwards, I have to find good fights, beautiful confrontations with boxers who are a little out of the ordinary
Do you follow the current events in France?
No, I'm not too much anymore. What I'm interested in today are the reality TV shows, the UFC fights, I think that now the classic boxing fights are no longer of interest to the general public.
What I would like to make, for example, is to have a clash between two champions and each put a camera with a journalist who follows them for a month before the fight. We would see them in training and during their daily lives, create a kind of reality TV show. Because now spectators want to know people before they see them boxing. They want to know everything about the boxer, his way of training, his way of life, how he is with his family, with his friends etc..
You think this is a concept that will appeal to the general public?
That's my idea, I don't know if I'm going to get there or not. But I think today the public is not interested in a "normal" fight. Proof of the fight between Mayweather and McGregor. McGregor had never fought in Boxing, they had the biggest ratings and made millions of dollars. It proves that viewers want the show, it is the show above all. And above all, the audience wants to know the boxers completely!
Does the world of boxing have to adapt to the world of influencers, social networks?
I come from another generation and if I come back to make a big organization I am forced to adapt to this phenomenon. What works is the show, the influencers, the reality TV, and I think you can have it with some boxers I've seen in videos and on social media
You have fought many great champions, which ones do you remember?
I practically got every champion in the '90s and '2000s to fight. With some the feeling did not pass too much and others it passed better. But that didn't stop me from fighting them, champions like Stéphane Nikiéma, Dida, Skarbowsky, Morad Sari, Dany Bill, Jaid, Kerner, Pinca, Lidon, they were exceptional boxers. But there have been so many…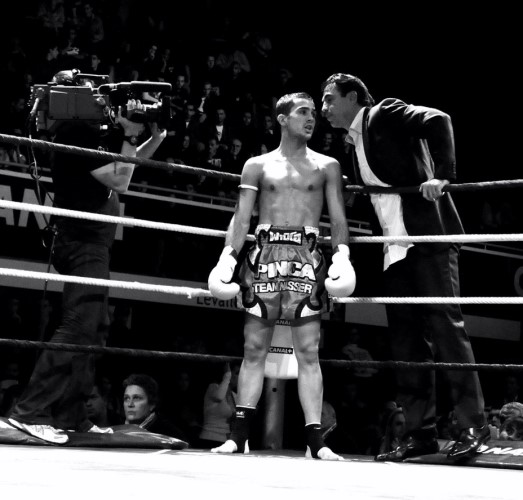 Do you have regrets of not having made certain boxers fight?
The only one is Farid Villaume whom I made fight at the end of his career and whom I regret not having had at the start of his career. I think we could have had great fights with him
Do you want to add anything?
I would like to say that there have been good organizers for all these years, promoters like Erick Roméas and others, fortunately they were there otherwise kick boxing would have been very bad. It is too bad that these organizers do not have the chance to have TV channels and big sponsors who pay them as in my time. It's very complicated to make money today for a boxing organizer in kick boxing…
Thank you Sami for this interview and I hope we'll see your projects soon!
With pleasure, yes I hope that my projects will happen soon because this sport has made me so vibrate and provided so many emotions!
Sami Kebchi grew up in a city in a working-class district of Épinay-sur-Seine, a suburb of department 93. His parents, Algerian immigrants settled in France to work hard.
Sami Kebchi is a true self-made man, part of nothing, he had to fight long to become a businessman in the boxing world.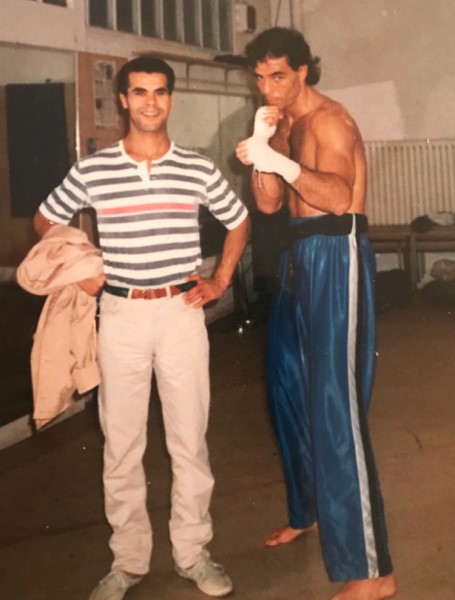 Sami Kebchi, who practiced Full Contact, trained in the gym of the famous Boxing promoters Louis and Michel Acariès at the Porte de Versailles. One day, Sami Kebchi had the chance to meet the commentator Charles Bietry and Michel Denisot (Director of Canal Plus TV) in this boxing gym.
Charles Bietry was the director of sports for Canal Plus TV at the time. He had come to the Acariès brothers' gym for a television show devoted to the famous fight between Mexican stars Julio César Chavez and José Luis Ramírez, a match that took place on October 29, 1988 in Las Vegas. Charles Bietry saw Sami Kebchi hitting in a striking bag while kicking. Intrigued, he asked him what sport he was playing. Charles Bietry and Sami Kebchi then met at the restaurant to talk about American boxing (Full Contact), a sport that was not yet well known in France. Charles Bietry wanted to organize an American boxing match that would be broadcast on Canal Plus TV with Sami Kebchi. That day was the beginning of a long and fruitful collaboration between the two men!
The first event organized by Sami Kebchi was a show at the Aquaboulevard, in 1990, with a world championship live on Canal Plus TV. An event presented by the famous speaker The Voice Daniel Allouche. Sami Kebchi had met Daniel Allouche at a show where he presented the world championship of Kick Boxing of the French Dany Roca in 1989 in Forges les Eaux. Daniel Allouche and Sami Kebchi then worked together for 20 years on the biggest kick boxing events of the 1990s and 2000s.
Sami Kebchi and Daniel Allouche did a lot of work identifying future champions, they often went to small events to see the seeds of champions, they discovered great champions like Dida Diafat, Morad Sari, Jean-Charles Skarbowsky, Kamel Jemel, Johan Fauveau, and many others…
At the Aquaboulevard show, Sami Kebchi was both organizer and boxer, for this evening. He fought against a Dutchman for a world champion belt in Full Contact. A belt he won. For this event, there was also the French champion Stéphane Nikiéma against the Dutch Pieters in Thai boxing, as well as a fight in Full Contact with the famous Dutch champion André Masseur and several other big fights.
Sami Kebchi again organized a event where he was both a fighter and organizer. But he had to make a choice between his career as a boxer and his career as a promoter. He chose the organization. A very good choice because it has become one of the biggest kick boxing organizers in the history of these fighting sports in France!
Sami Kebchi is a pioneer in the organization of kick boxing shows. He was one of the first to mix boxing sets with different disciplines that included the best champions of the moment.
On December 20, 1991, Sami Kebchi organized a grandiose show that filled the mythical Paris-Bercy hall with 17,000 people and star guests like action movie star Jean-Claude Van Damme, it was a magnificent event.
There were big clashes with a Thai boxing world championship between rising star Dida Diafat and Thai Darris, a European Full Contact championship between Abel El Quandili and Lucien Deroy, a European Thai boxing championship between Jaid Seddak and Rachid El Herdmi, international matches in French Savate between Sébastien Farina (French Savate world champion) and the World Champion of Kick Boxing the German Murat Comert, François Pennachio (French Savate World Champion) and the German Mustafa Lakhsem (Kick Boxing World Champion), and in Thai boxing Farid Kenniche against the English Howell. As well as the shock of the year, the American Boxing World Championship between the legendary champions Rob Kaman and Rick Roufus, a fight that marked the annals of kick boxing!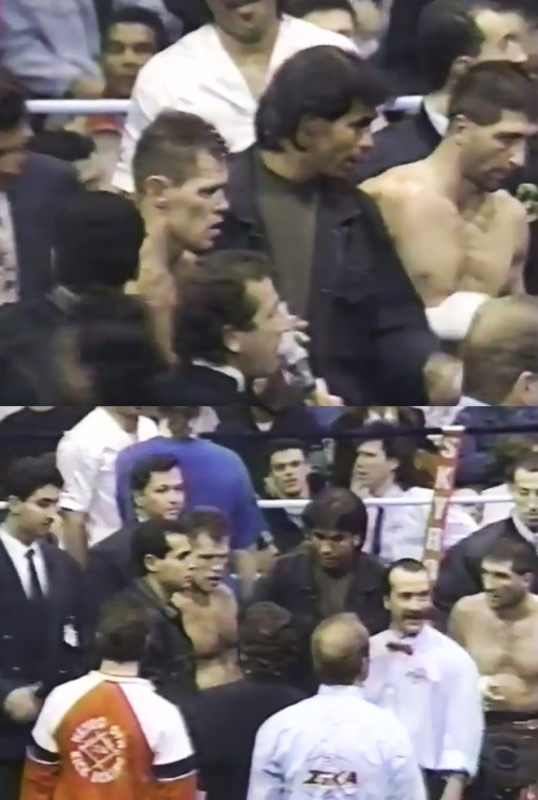 In 1992, Sami Kebchi again organized an exceptional event. At the Marcel-Cerdan sports centre in Levallois, a grandiose poster with «the fight of the century» between the Dutch Viking Rob Kaman and «Ice Man» (Ice Man with 59 victories by KO), the Canadian Jean-Yves Theriault for a Full Contact world championship. Also, a Thai Boxing World Championship between lumberjack Jo Prestia and Dutch terror Ramon Dekkers, a revenge match that raised the public.
With also a Kick Boxing World Championship between the talented Dida Diafat and the solid Russian Chemiakin. This prestigious event also included fights with the best champions of the moment such as Stéphane Nikiéma, Joël Cesar, Philippe Cantamessi, Farid Kenniche, Orlando Wiet, Jaid Seddak, Murat Comert, Josselin Christophe, Farouk Boudar, Sora Yora, Payaknoi!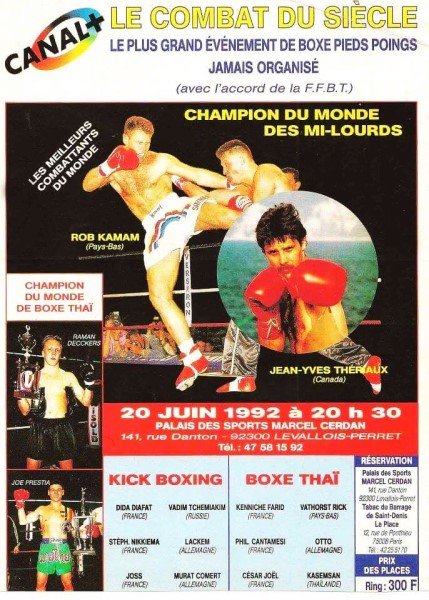 In 1994, Sami Kebchi again filled the Palais de Bercy with the rematch between the two stars Rob Kaman and Rick Roufus in Full Contact. The shock fight of the evening in Thai boxing was the confrontation between the Dutch terror Ramon Dekkers and the French champion Dida Diafat.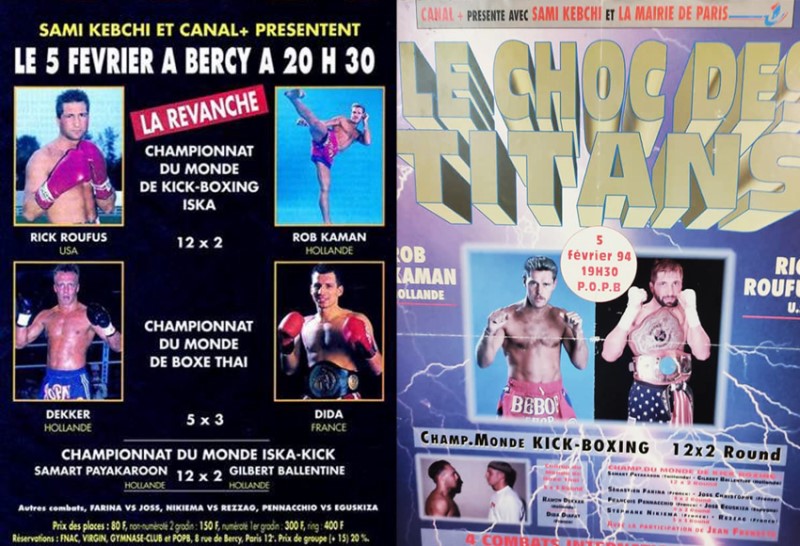 On June 1, 1996, Sami Kebchi organized a fabulous fight in the huge hall of Paris Bercy. A Thai ISKA boxing world championship between the future heavyweight superstar Jérôme Le Banner and the terrible American champion Curtis Schuster. Jérôme Le Banner won the world title with panache.
During this show, there was also the rematch between the French star Dida Diafat and the phenomenal Peter Cunningham with the world title of the American stake. Peter Cunningham retained his title. The great champion Rick Roufus had also fought, he had to face the strong Belgian champion Aziz Khatou but he finally met the Belarusian Igor Sharapov who he beat by KO.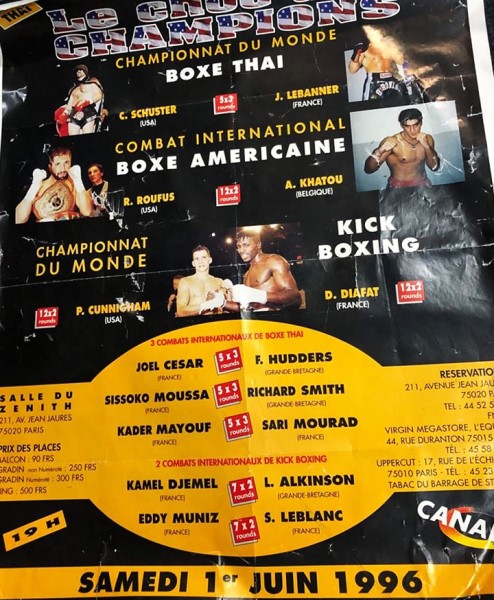 Sami Kebchi has had the phenomenal Jérôme Le Banner fought in his shows several times. Notably in Marseille, on February 27, 1999, in collaboration with the other great French promoter Mr. Erick Roméas, in the show "The Stars of the Ring", Jérôme Le Banner struck down the Dutchman Van Esdonk (2 m and 104 kg) in the first round.
On March 18, 2000, Sami Kebchi again had Jérôme Le Banner fight for an ISKA Muay Thai world title against Greek Paris Vassilkos, a world championship that was won in Las Vegas by the Frenchman. There was also a Thai boxing world championship between Frenchman Morad Sari and the fearsome Thai Orono Por Muang Ubon, Morad Sari defeated the Thai champion and conquered the world title. Also, a terrible match between the Dutch Perry Ubeda and the Thai star Sakmongkol Sitchuchok (Sakmongkol victory).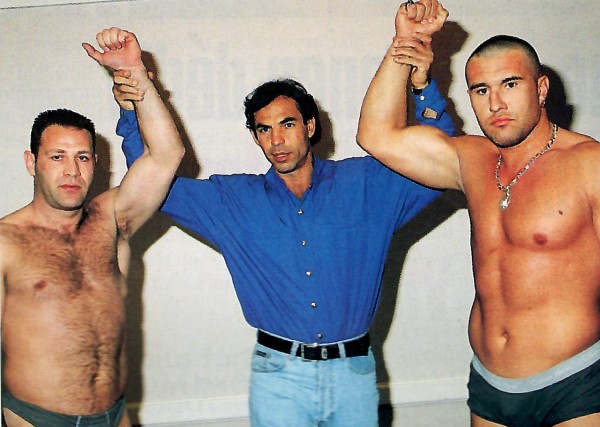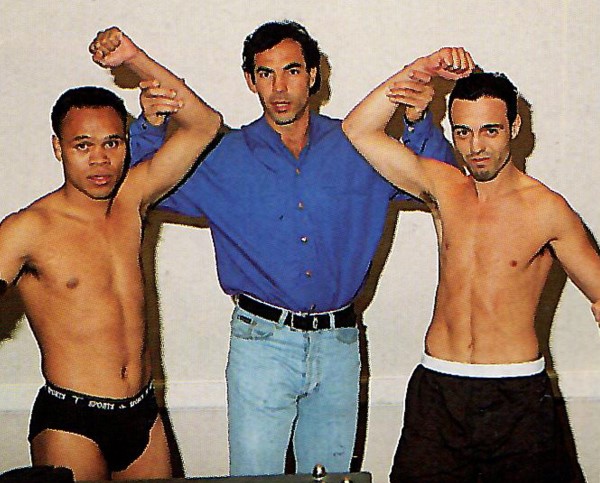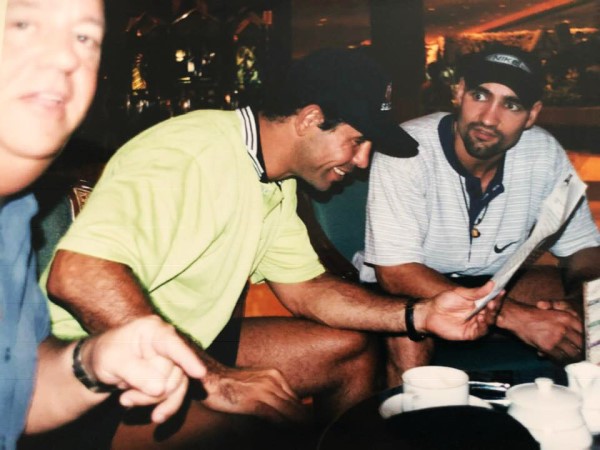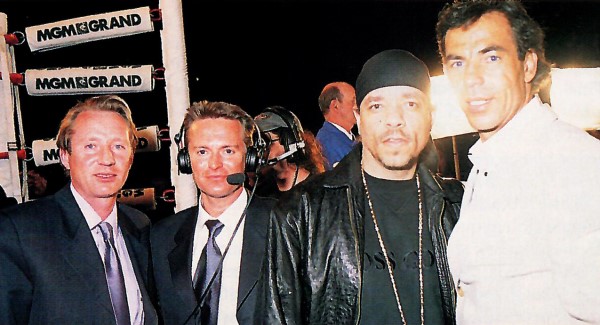 The promoter Sami Kebchi made an incredible bet to host a meeting of Muay Thai and Full-Contact in the US gaming capital, Las Vegas, at the famous MGM (Goldwyn Meyer Metro) casino hotel. The show took place in the famous Grand Arena. A room that hosted the most prestigious Boxing meetings with ring legends like Marvin Hagler, Sugar Ray Leonard, Thomas Hearns, Mike Tyson, Evander Holyfield, Oscar de la Hoya, Floyd Mayweather, Manny Pacquiao.
On Saturday, July 13, 2000, Sami Kebchi organized in the new Boxing Temple in Las Vegas at The Venitian Hotel with an ISKA World Championship between Jérôme Le Banner and the English Shawn Johnson (Victory by KO of Jérôme Le Banner), Jean-Charles Skarbowsky against the star Robert Kaennorasing (Victory by KO of Jean-Charles Skarbowsky), Kamel Jemel against Attachai Fairtex (Victory by KO of Attachai), Wilfrid Montagne against Dejpitak Sityodtong (Victory by Dejpitak), Kamel Mayouf against Kaolan Kaowichit (Kaolan victory), Cyrille Diabaté against Full Contact star Rick Roufus (TKO victory by Cyrille Diabaté), Valérie Henin against Crystal Bolles (KO victory by Valérie Henin).
Sami Kebchi was the only promoter in the world in kick boxing to impose the Muay Thai in these mythical lair of Boxing!
On 7 January 1995, in Paris, Sami Kebchi organized the first European Heavyweight "100 000 dollars" tournament in Thai boxing. Sami Kebchi had intelligently picked up the formula of the Japanese 100,000 dollar tournament that was going very well in the land of the rising sun. This tournament by direct elimination was invented by the famous Japanese promoter Mr. Kazuyoshi Ishii, the promoter N°1 in Japan. Mr. Kazuyoshi Ishii has often worked with Sami Kebchi.
The star of the rings, the Dutch Rob Kaman was the winner of this first «100 000 dollars» tournament, he beat in the final the courageous French Jérôme Turcan.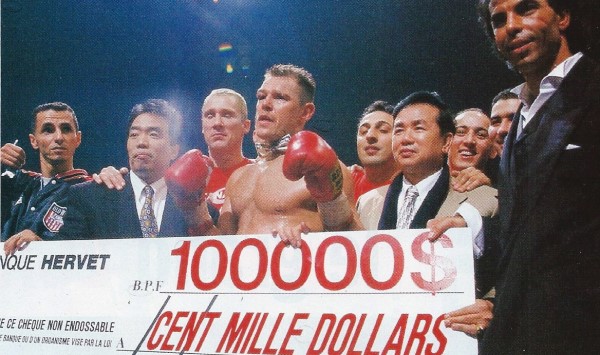 In 1997, Sami Kebchi also spearheaded the famous $50,000 tournament. A unique event in France that delighted the French public. The event was organized the first time, on April 20, 1997, in the sublime hall of Paris Bercy. The playoffs for this tournament were David Hergault against François Pennacchio (Victory for François Pennacchio), Saimai Chor Suen against Muslim Cevir (Victory for Saimai), Danny Steele against Alain Sansse (Victory for Danny Steele), Joël Cesar against Ashley Guishard (Victory for Joël Cesar).
On November 22, 1997, Sami Kebchi organized the final of the show «Tournament of 50 000 dollars» in the city of Le Cannet, in the south of France. Eight great champions competed in a memorable tournament. The tournament included French champions Morad Sari, Christian Garros, François Pennachio and Joël César, Thai stars Saimai Chor Suen and Jomhod Kiatadisak, Englishman Ashley Guishard and Belgian Noël Van Den Heuvel.
Saimai Chor Suen was the big winner of this superb tournament. In the frame fight, there were two explosive matches with the legendary Dany Bill and Ramon Dekkers (Victory of Dany Bill), as well as Kamel Jemel and Khaled Hebieb (Victory of Khaled Hebieb).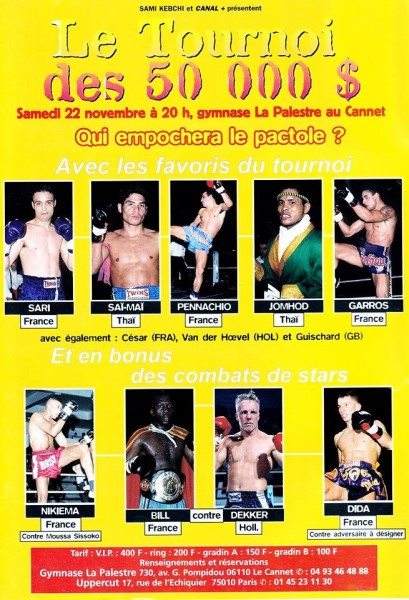 In 2002, Sami Kebchi broke new ground with the creation of the «Grand Tournament» in Kick Boxing. On July 6, 2002, in Paris Bercy, the first Grand Tournament took place with big-caliber protagonists such as the French Alain Zankifo, Morad Sari, the Dutch, Renato Haseth, Alviar Lima, Jerry Morris, the Thai Nungtrakan Por Muang Ubon, Australian John Wayne Parr and Belarusian Dimitry Shakuta. Alain Zankifo was the big winner of this tournament, he beat by KO, in the final, Nungtrakan Por Muang Ubon.
The frame fights of this evening were also of a high level with Jérôme Le Banner against the Croatian Sinisa Andrejasevic for a world championship of Kick Boxing ISKA (Victory by KO of Jérôme Le Banner), Jean-Charles Skarbowsky against Khaoponglek Luksuratham (Victory by KO of Khaoponglek), Kamel Jemel against Attachai Fairtex (Victory by disqualification of Kamel Jemel) and Youcef Totof against Djamel Yacouben (Victory of Totof).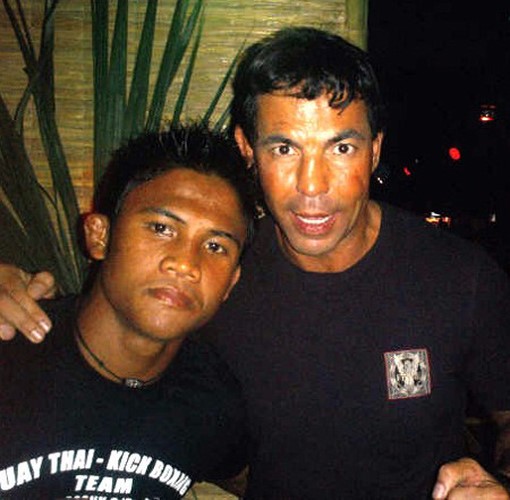 In the 2000s, Sami Kebchi organized many unforgettable events, one of the most memorable was the one held in May 2007 at the Palais Des Sports in Levallois with a delegation of Thai killers, the best Thai champions of the time against the best French of the moment. A remarkable set with Farid Villaume against Yodseanklai Fairtex (Draw), Kamel Jemel against Attachai Fairtex (Attachai win), Fabio Pinca against Saenchai Sor Kingstar (Saenchai win), Yohan Lidon against Narupon Fairtex (Narupon win), Mehdi Zatout against Tanwanek Fairtex (Mehdi Zatout's Victory). The Franco-French fights were also explosive with Yassine Benhadj against Wilfried Montagne (Yassine Benhadj's Victory), Johan Fauveau against Steeve Valente (Fauveau's Victory) and Stéphane Gomis against Pierre-Celestin Yana (Stéphane Gomis' Victory)!
After setting up exceptional events in the most prestigious places in the Paris region such as the Paris Winter Circus, the Zénith Paris – La Villette, the Pierre de Coubertin stadium in Paris, the Palais omnisports in Paris-Bercy and the Palais des Sports Marcel Cerdan of Levallois-Perret, Sami Kebchi has organized events around the world, in Thailand in Bangkok, in the United States in Las Vegas, in the Middle East in Dubai, in Abu Dahbi and in Doha, in Africa in Morocco in Marrakech and in Equatorial Guinea in Malabo.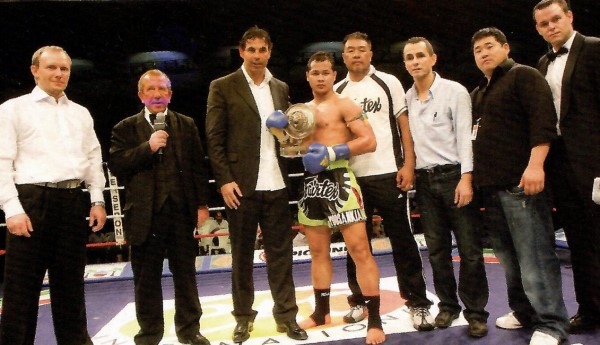 Sami Kebchi was also co-organizer with Mr. Songchai Ratanasuban, one of the biggest promoters of the Kingdom of Siam. Mr. Songchai Ratanasuban was the No. 1 promoter in the two major stadiums of Bangkok, the Ratchadamnoen and the Lumpinee, he is the instigator of the famous S1 tournament held each year at the King's Birthday in Bangkok, S1 has now become an international tournament.
Sami Kebchi and Songchai have worked together for many years and have given audiences memorable shows. It is thanks to Sami Kebchi that the grand evenings of the King's birthday in Bangkok could be broadcast on the TV channel Canal Plus!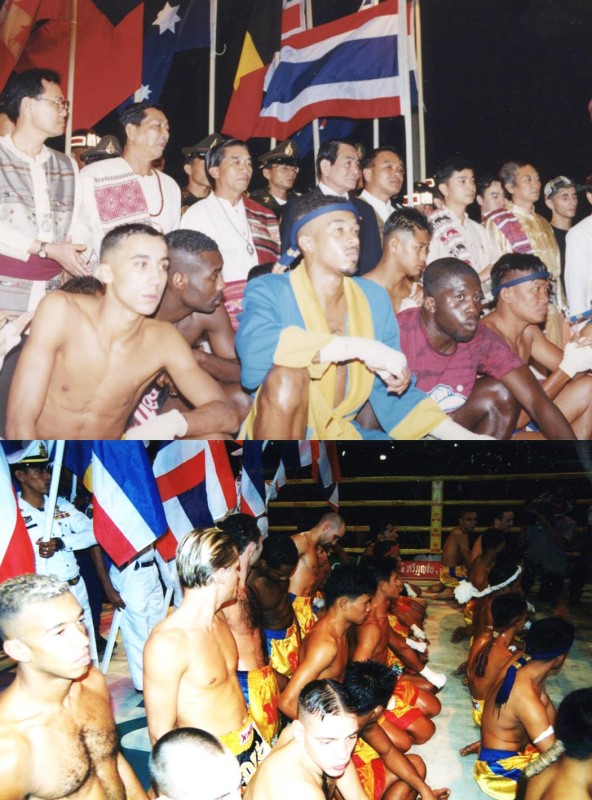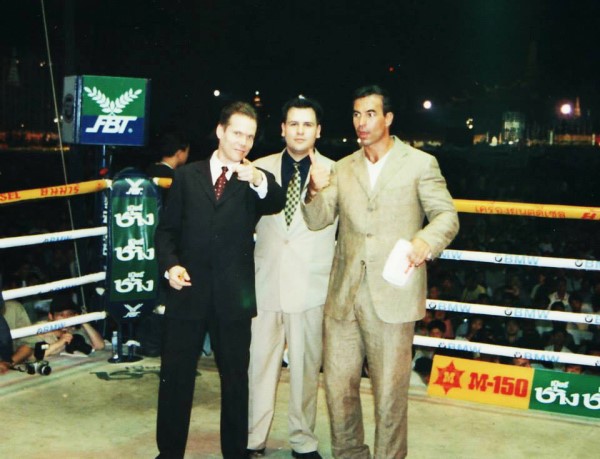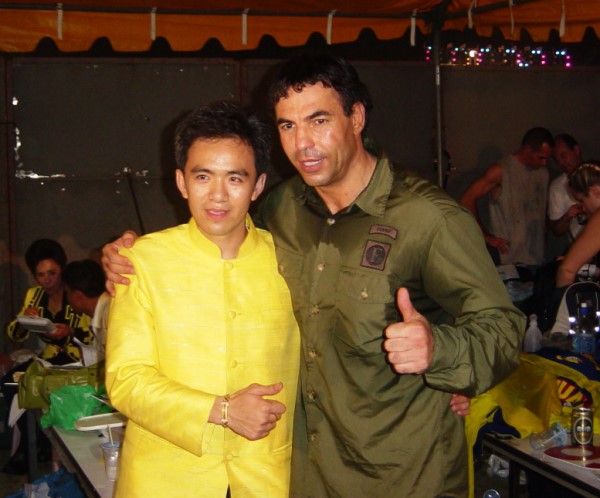 Also, in 1999, Sami Kebchi, in association with Mr. Songchai Ratanasuban, is the first Western promoter who had two foreigners fight in the same evening for the titles of the mythical stadium of Lumpinee.
Sami Khebchi achieved a feat of strength by organizing at the stadium of Lumpinee, two championships with Europeans for a belt of the stadium of Lumpinee. A historic first in the world of Muay Thai!
Only the legendary Dutch champion Ramon Dekkers had the honour of playing a belt at the famous Lumpinee stadium. In 1990, Ramon Dekkers lost points to Issara Sakreerin for the Lumpinee belt in 140 lbs.
The event on Saturday 8 May 1999 was broadcast live on TV Thai channel 5 and the French channel Canal Plus.
Morad Sari met with Somchai Sor Nantana for the 140 lbs title that champion Saimai Chor Suen held until April 1999. The Frenchman beat Somchai by KO and won the Lumpinee title. He was the first foreigner in history to win a belt at the Lumpinee stadium!
The second Lumpinee championship for the vacant belt in 147 lbs took place just after Morad Sari's triumphant victory.
Stéphane Nikiéma faced the tough Neungtrakan Por Muang Ubon who he had beaten six months earlier in Bangkok on 5 December 1998 at the King's Day. After dominating Neungtrakan and almost knocking out his opponent in the third round, the referee stopped the match and sent the Frenchman back to his corner. The Thai officials claimed that Neungtrakan had played a "Lom Muay" match. There were no winners or losers. Stéphane Nikiéma was the victim of the biggest injustice in the history of Muay Thai in Thailand…
Sami Kebchi has organized so many fantastic shows that it would take too long to mention them all. This charismatic and generous man has truly marked the history of kick boxing in France. In the field of organization, there is a before and after the events of Sami Kebchi!