Temps de lecture :
6
minutes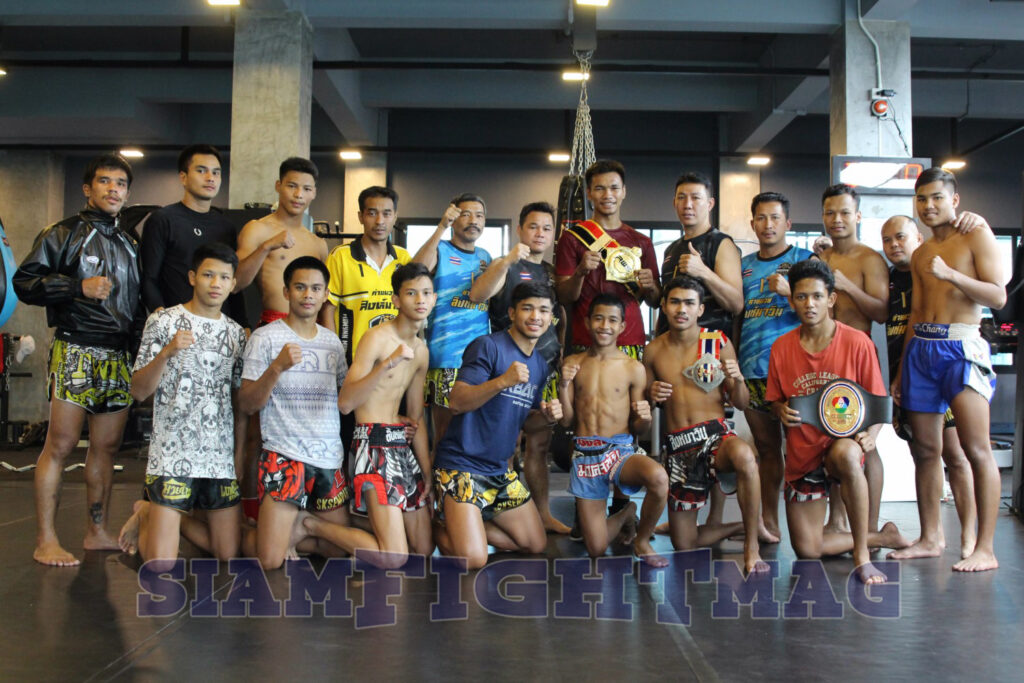 SINGHA MAWYNN GYM
by Serge TREFEU (2023)
The Singha Mawynn Gym camp belongs to Mr. Thatchanon Kotchasuwan nicknamed "Sia Nueng Singmawinn". Mr. Thatchanon Kotchasuwan is a very wealthy 41-year-old entrepreneur from the southern city of Songkhla, who spent ten years working on one of Thailand's best football teams, the Songkhla FC Club.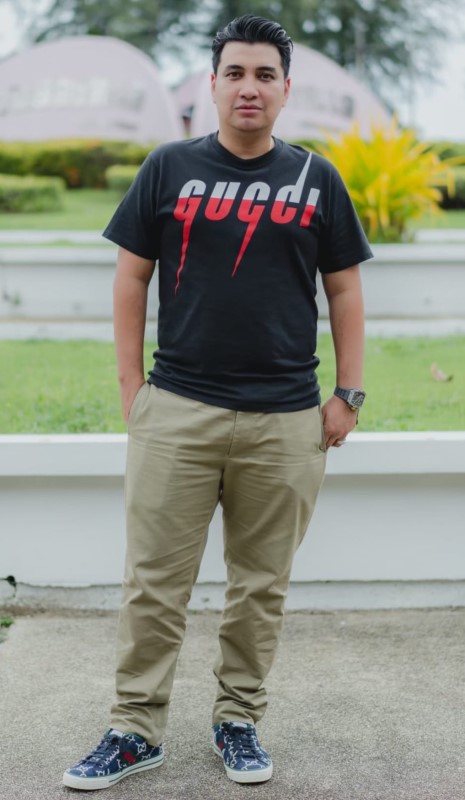 In 2016, Mr. Thatchanon Kotchasuwan became involved in Muay Thai, a sport he knew less about than football. Helped by competent people from the Muay Thai community, he opened a small camp in the Lat Pra Khao district of Bangkok, the Singmawinn Boxing Camp. His camp was right next to a football field. Sia Nueng Singmawinn always had football in her heart. But after a few years in boxing, the businessman became a lover of Muay Thai.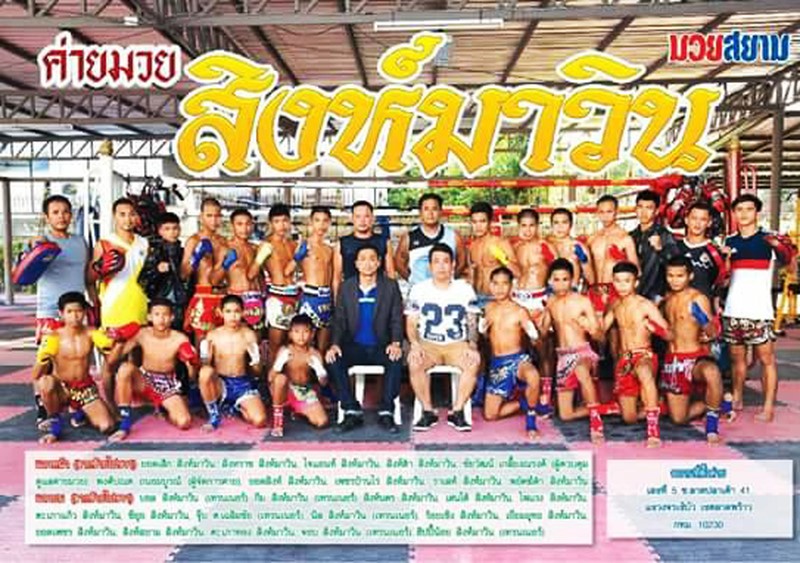 Sia Nueng Singmawinn formed a team of young boxers whose first fighters were Tapaotang Singmawinn and his younger brother Tapaokaew Singmawinn.
Tapaokeaw (20) fought for the vacant TV7 stadium title in 140 lbs in 2021 against Siwakorn Kiatcharoenchai (Thailand Champion). The match ended with a draw, so there were no winners for this TV7 title.
Tapaokeaw is currently one of the best in his category, it's in the top 5 of the stadium of Lumpinee, Radja and TV7. He has already beaten big names such as Sangmanee Sor Tienpo, Yodlekpet Or Pitisak (twice), Ferrari Fairtex (twice), Wanchainoy Sing Pla Paknoy, Julio Lobo.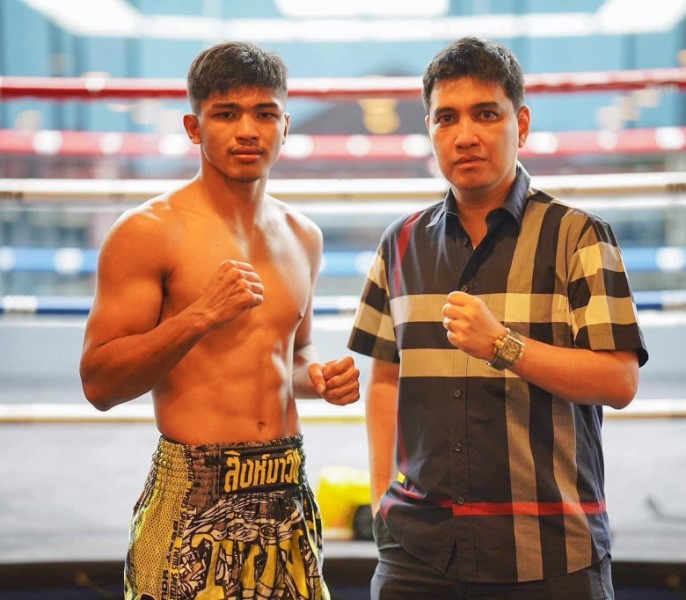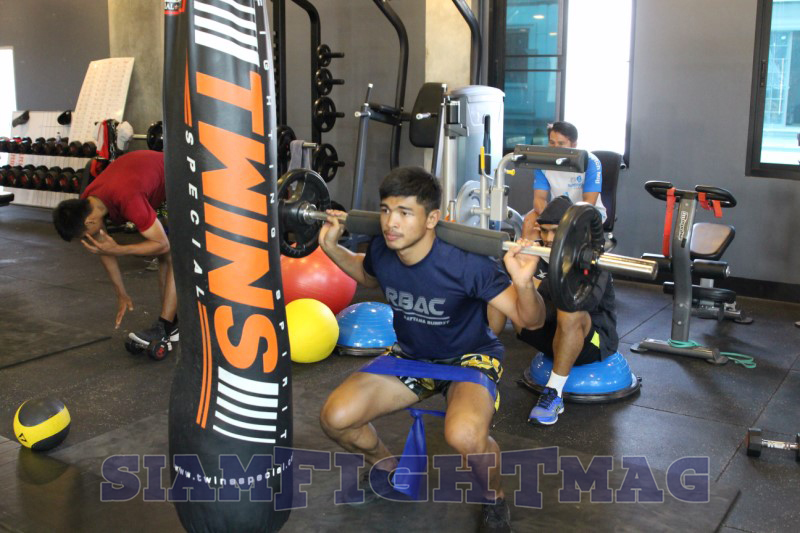 In 2019, Mr. Thatchanon Kotchasuwan had a magnificent complex built in the Bueng Kum district at Soi Nuan Chan 54, in the suburbs of Bangkok.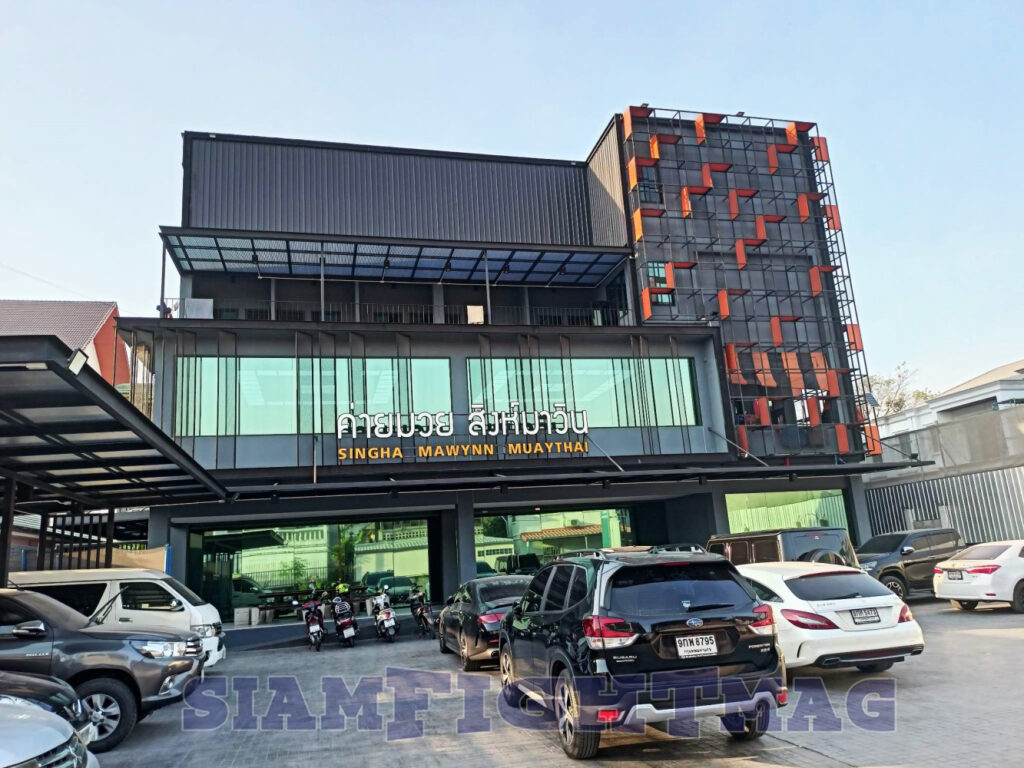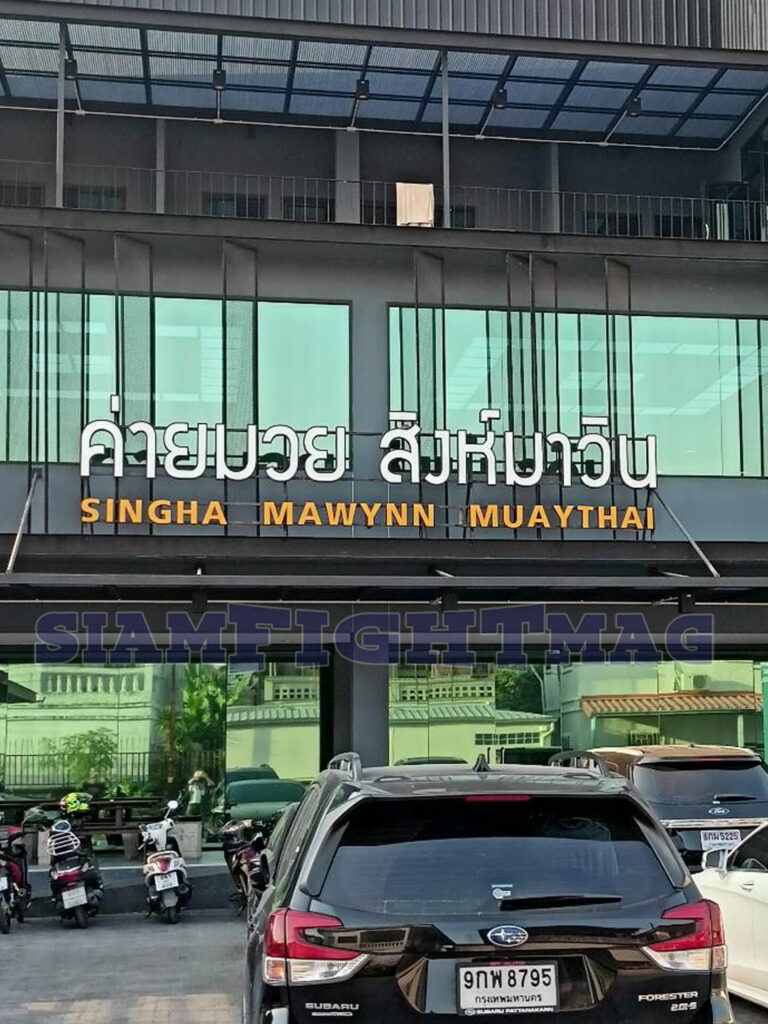 It is a 4-storey building with rooms for boxers, a kitchen, a fitness room and a large boxing hall. The Singha Mawynn Gym is one of the finest camps in Bangkok. To be closer to his boxers, Mr. Thatchanon Kotchasuwan had a splendid villa built which would be adjoining the Singha Mawynn Gym complex.




Today, Mr. Thatchanon Kotchasuwan is well integrated into the boxing circuit in Thailand, he even became promoter at the Radja stadium.
The Singha Mawynn Gym has been selected for the "Best Camp of the Year 2022" award, thanks to the excellent results of his Team of champions.
Singha Mawynn Gym was chosen by the jury in the final list of the 10 best boxing camps in Thailand in the year 2022, prestigious camps such as Parunchai Gym (Best camp of the year 2015 and 2017), Jitmuangnon Gym (Best Camp of the Year 2019), P.K. Saenchai Gym (Best Camp of the Year 2016), Boon Lanna Muay Thai Gym, Sor Jaruwan Gym, Dejrat Gym, Sor Chockmeechai Gym and Boomdeksien Gym.
Singha Mawynn Gym is in the final for this prestigious trophy with Sor Chockmeechai Gym and Boomdeksien Gym, the big winner will be elected in April 2023.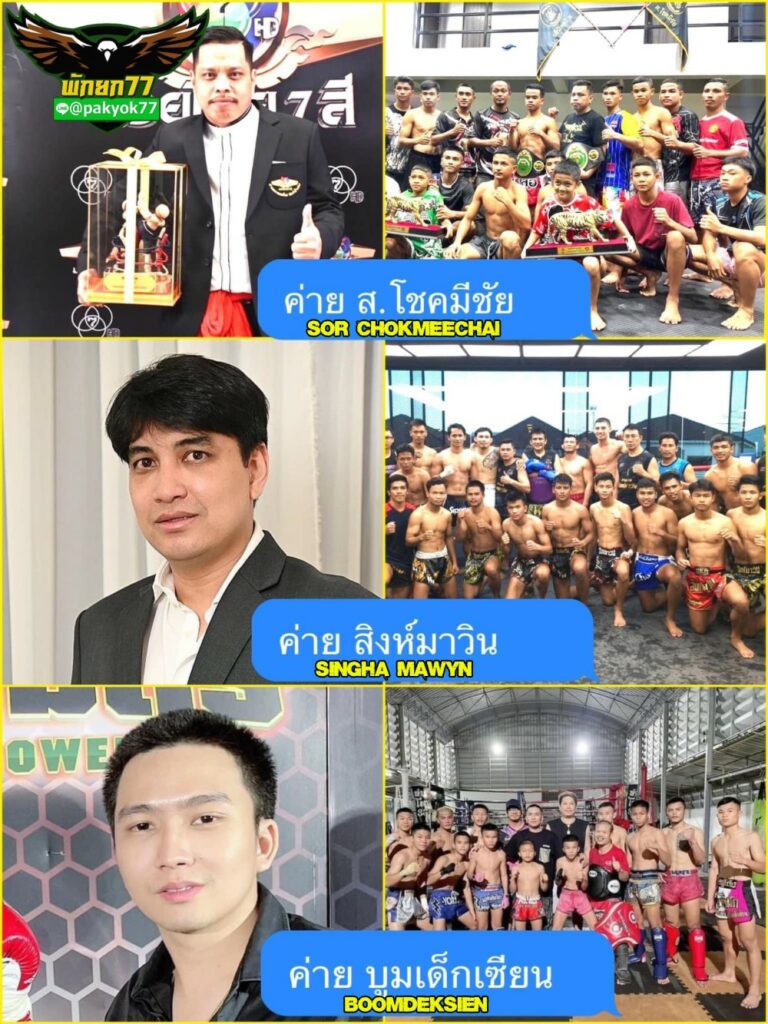 The owner of the Singha Mawynn Gym now has well-known champions in his stable, framed by ancient ring legends such as Namsaknoi, Kaolan and Denkaosan, champions who have the particularity of being all three from southern Thailand.
Namsaknoi (Lumpinee Champion in 112 lbs, 130 lbs in 135 lbs, WMC World Champion in 112 lbs, WAKO World Champion in 154 lbs) is a ring legend that has marked the history of Muay Thai. He was one of the best fighters of his generation and certainly the most talented technician of the 2000s. He holds the longest reign as Lumpinee champion having remained undefeated for 6 years for the 135-pound Lumpinee title. This long reign earned him the nickname "The Emperor" by fans of Muay Thai.
But he was also nicknamed "Rachanramuay" (The King of Ramuay) and "Ram Muay Mokii" (The Sorcerer's Ram Muay) in reference to the magnificent Ram Muay/Way Khru he performed in each of his fights. Namsaknoi was awarded the "Best Ramuay/Way Khru of the Year" award twice in 2001 and 2006.
Namsaknoi beat virtually every great champion of his time such as Saenchai Sor Kingstar, Lamnammoon Sor Sumalee, Kaolan Kaovichit, Neungpichit Sityodtong, Nontachai Sit O, Samkor Kietmontep, Thongchai Thor Silachai, Pajonsuk Lookprabat, Noppadet Sengsimaigym, Samranchai 96 Peenang, Mangkon Kietsomkoum and he is one of the few fighters to have beaten the great Japanese champion Satoshi Kobayashi by TKO.
Namsaknoi was awarded the "Best Boxer of the Year" trophy by the two prestigious Thai associations. In 1996 he was voted best boxer of the year by "The Sportswriters Association of Thailand" and in 1999 by "The Sports Authority of Thailand" !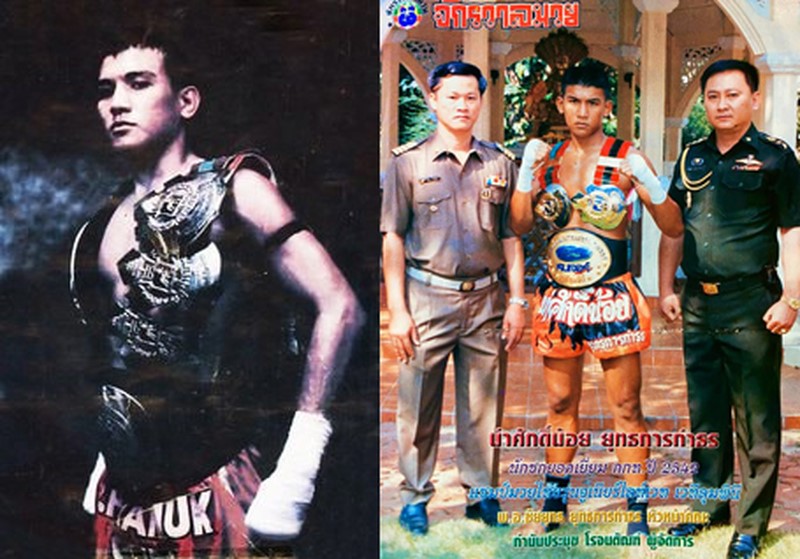 Kaolan Kaovichit was one of the best Muay Khao (Strong in Knees) of the 1990s. He was Lumpinee champion in three different categories, in 115 lbs, 135 lbs and 147 lbs. Kaolan also won the WMC World Champion belt in 147 lbs. In 1998, Kaolan was voted "Best Boxer of the Year" by the prestigious institution "Sports Writers Association of Thailand".
He beat the best champions of his time like Thongchai Tor Silachai, Nuengpichit Sityodtong, Lamnamoon Sor Sumalee, Namkabuan Nongkeepahuyuth, Therdkiat Sithepitak, Samkor Chor Rathchatasupak (3 times), Orono Por Muang Ubon, Pajonsuk Lukprabat (3 times). Kaolan also defeated foreign stars such as Dany Bill and Takayuki Kohiruimaki.
Kaolan made two terrible matches against Namsaknoi Yudthagarngamtorn including one for the Lumpinee title in 135 lbs, Namsaknoi won both confrontations on points. Their match in the stadium of Lumpinee in 2001 was voted "Best fight of the year"!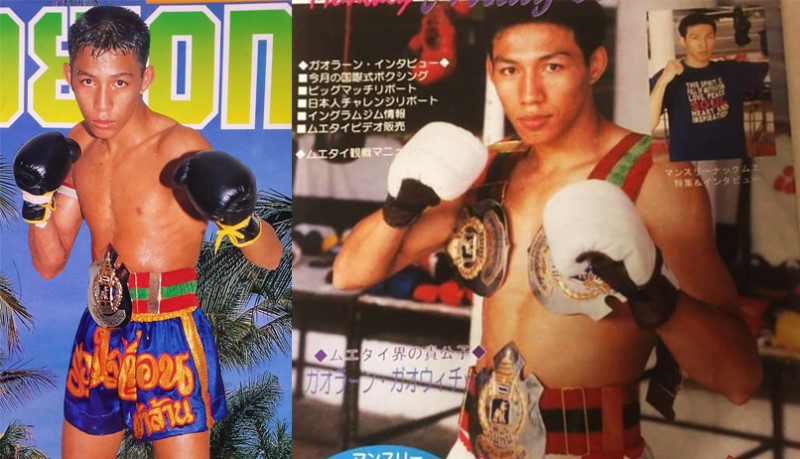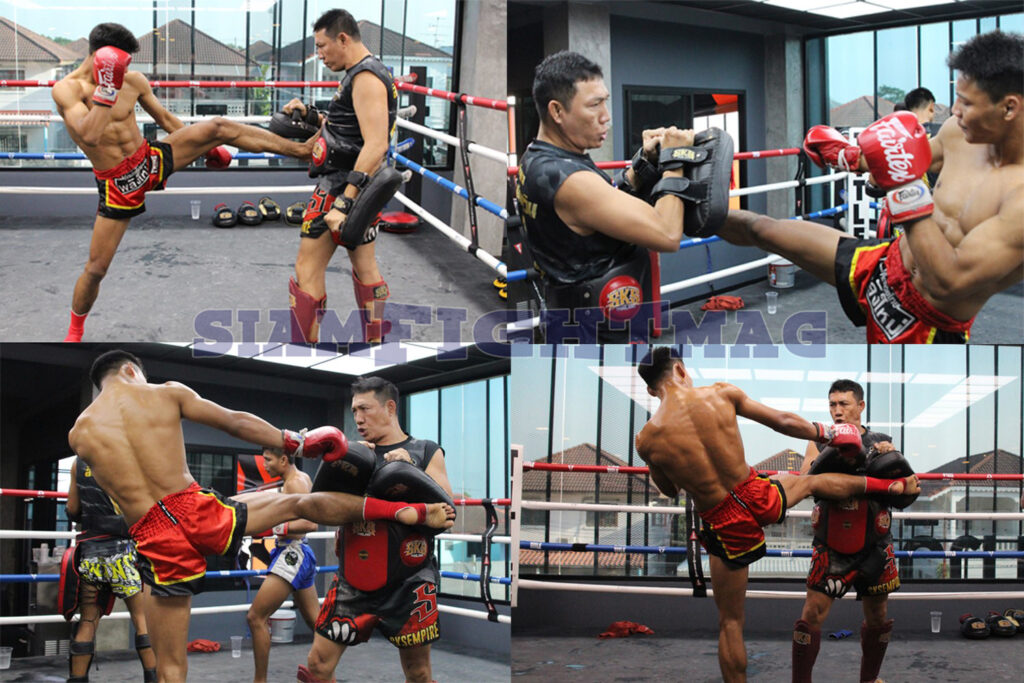 Denkaosan Kaovichit won the WBA Boxing World Championship in 112 lbs in 2008, on December 31, 2008, in Japan, he beat Japanese Takefumi Sakata by KO. A title he won twice against the Japanese Hiroyuki Kudaka and Daiki Kameda. Denkaosan lost his title to Daiki Kameda for the rematch.
On September 3, 2013, Denkaosan won the WBA world title again in 112 lbs, beating Japan's Nobuo Nashiro. He lost his world belt a year later to Japan's Kohei Kono.
Denkaosan Kaovichit has also won the PABA title six times and the WBC Asia Boxing title once. In 2009, he was voted "Best Boxer of the Month" for his match against Takefumi Sakata by the famous boxing magazine "The Ring Magazine"!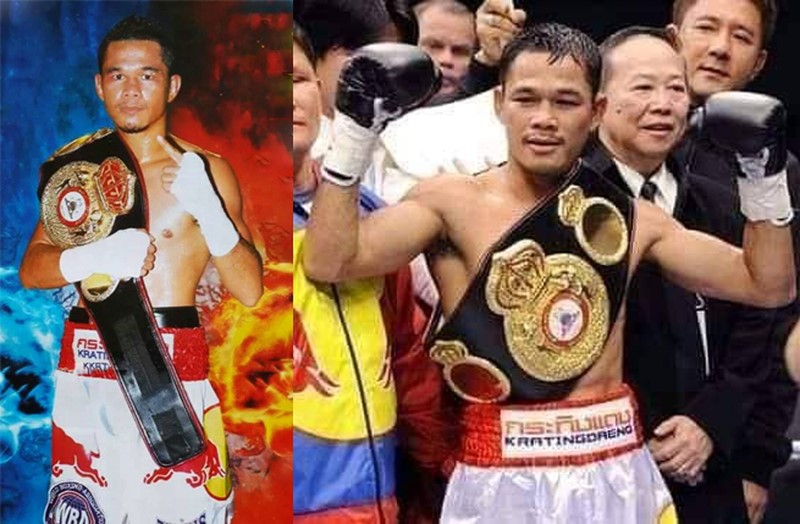 The Singha Mawynn Gym coaching team also includes Khru Sittichai, Khru Jockylek and Khru Nee.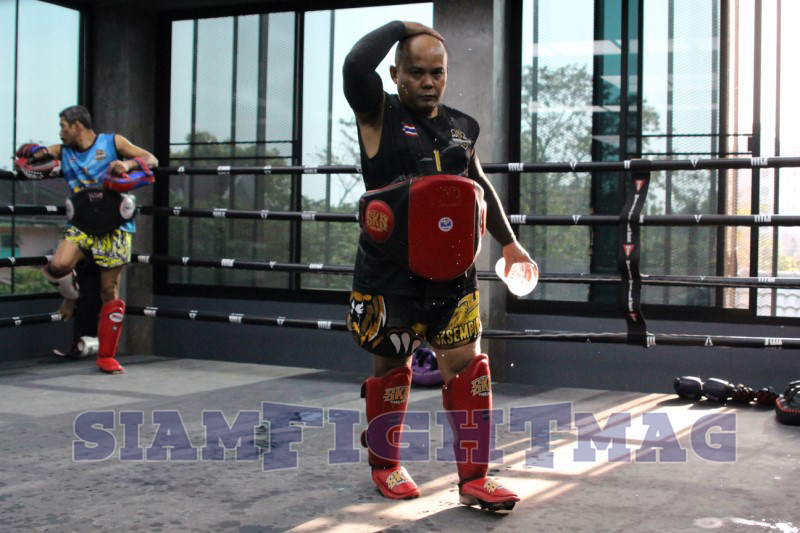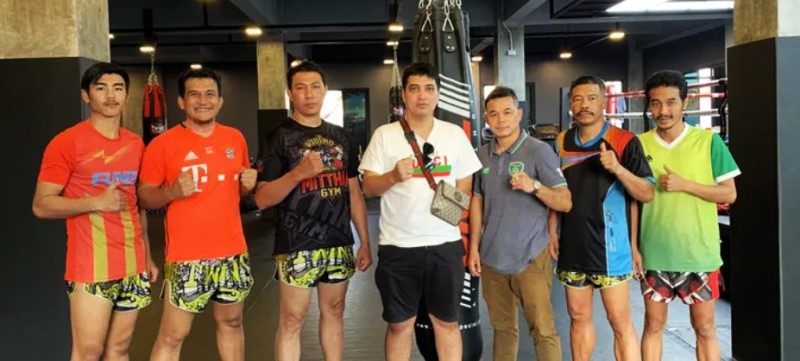 18 high-level boxers are constantly training at the Singha Mayinn Muay Thai Gym with great champions such as Superbon, Shadow, Phetbanrai, Petchmawin, Laempho, Zeeoui and Itthipol.
One Championship star, Superbon Banchamek (Kick Boxing One Championship World Champion, IPCC World Champion, Kunlun Fight Tournament winner, Thailand Champion in 135 lbs, 2-time IFMA Amateur World Champion) signed with the Singha Mayinn Muay Thai Gym Camp in March 2022, after fighting for years for the star Buakaw Banchamek, he now fights under the name of Superbon Singmawinn.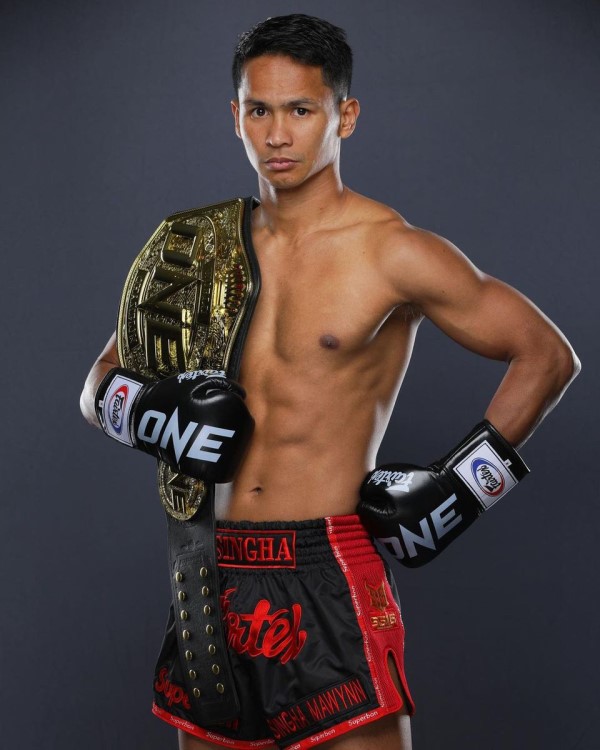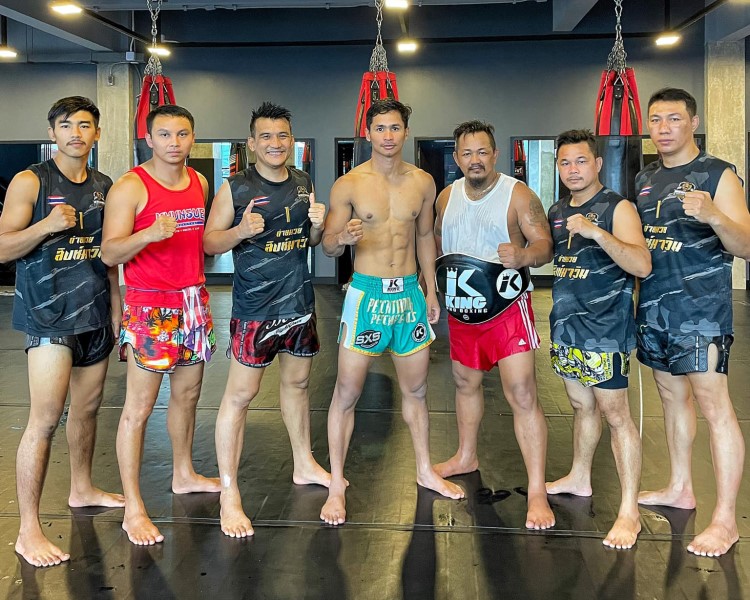 The spearhead of the camp is the young phenomenon Shadow Singmawinn (23 years). Trained by Ajhan Wanchod in Singburi province, he then fought until the age of 21 years for the Swanahanpeekmai camp in Saraburi. Shadow joined the Singha Mayinn Muay Thai Gym two years ago. Shadow made a meteoric ascent to the Bangkok rings fighting under the name of Shadow Singmawinn, he was unbeaten during the year 2022.
On March 21, 2022, Shadow won the Radja stadium belt in 147 lbs by beating the great Brazilian champion Julio Lobo (Champion of Omnoi, winner of the Toyota Tournament), Shadow and Julio Lobo faced each other four times with two victories for Shadow, a victory for Julio Lobo and a draw.
On December 16, 2022, Shadow faced Sibmuen Sitchefboontham (Champion of Radja in 154 lbs, Omnoi champion in 147 lbs), in the stadium of Radja, for the final of the RWS tournament (Rajadamnern World Series). Shadow defeated Sibmuen and won the famous RWS tournament. Previously, for the semi-final of the tournament, he had beaten the solid Yodkhunpon Sitmonchai (Winner of the Top King World Series Tournament)!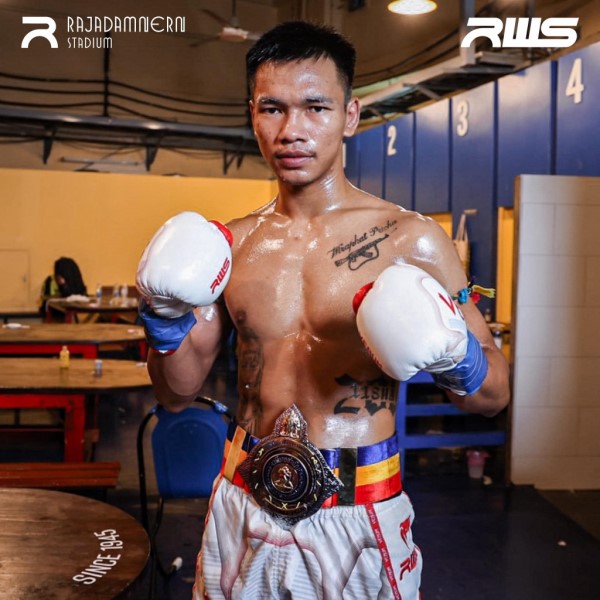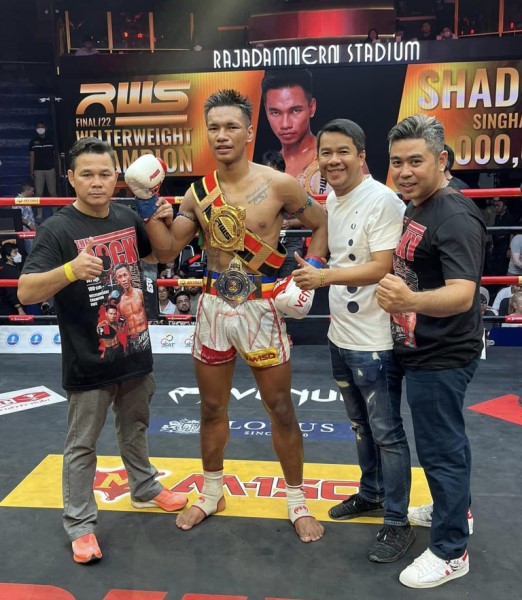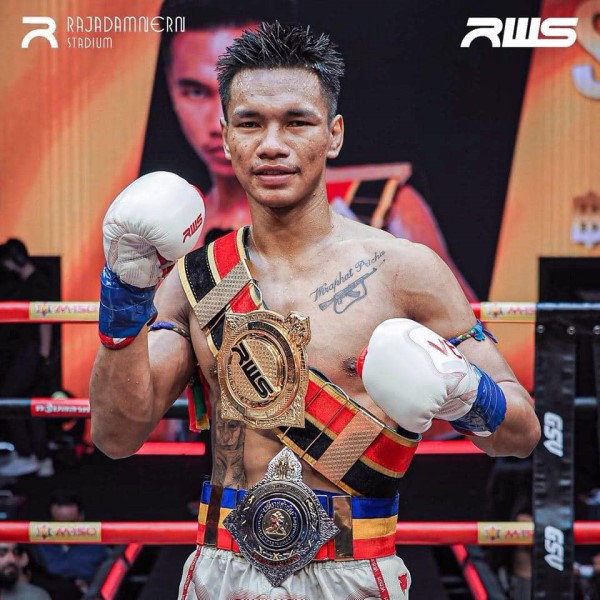 Phetbanrai Singmawynn (23 years old) has been at Singha Mayinn Muay Thai Gym for 7 years, he is the current TV7 champion in 112 lbs. He won his belt on January 30, 2022 by beating Phetnumchok Sor Tong Prachin, Phetbanrai kept his TV7 belt on December 25, 2022 against Phayakdaenoi Depetchsithong at the TV7 stadium!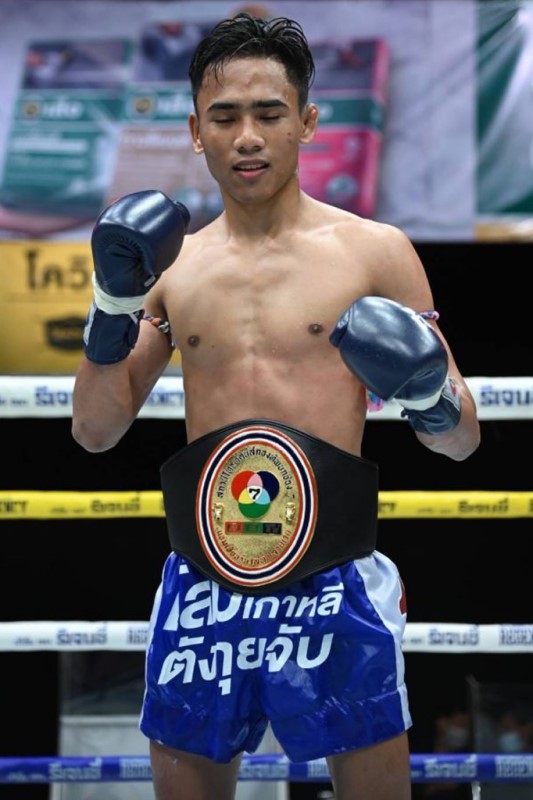 Petchmawin Singmawynn (18) is the current Omnoi champion at 108 lbs. In 2022, out of his 9 fights he won 7. On February 7, he fought for the Radja belt in 108 lbs against Petchsiam Phatthareeya Sports Siam who beat him on points. On August 13, 2022, Petchmawin won the Omnoi stadium belt in 108 lbs by beating Namkabuan Kakovbaowee.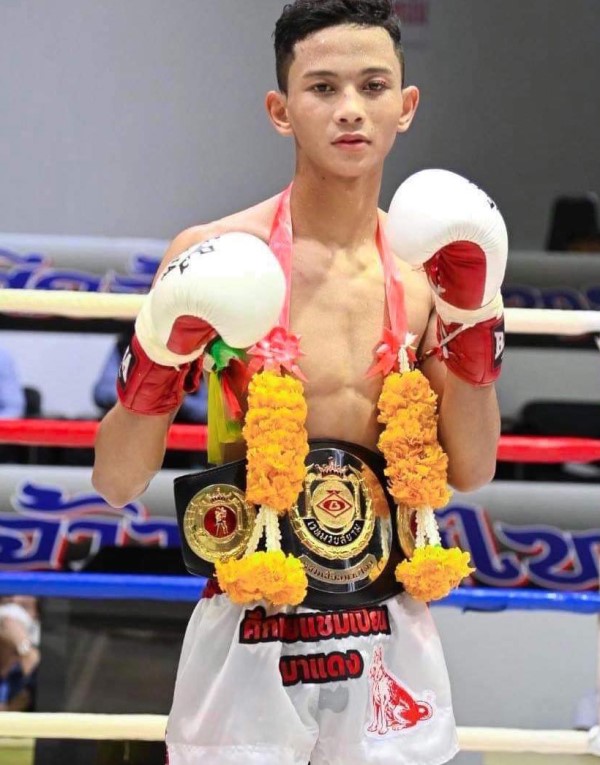 Laempho Sitkhunwasan (21 years old) is the current champion of Radja in 105 lbs, a belt he won on September 22, 2022 against Mangkonpetch Por Muanchai.
On August 16, 2019, in the stadium of Lumpinee, Laempho won the TrueForYou belt in 105 lbs against Phetpanus Nor Anuwatgym.
On April 1, 2022, at Rangsit stadium, Laempho won the famous CPF tournament in 108 lbs at 1 million baht against Anantachailek Phor Pikanet, for this match Laempho also won a bonus of 300,000 baht.
On November 25, 2022, in Radja stadium, Laempho beat Nueaphayak Berkreuk Gym for the TrueForYou title in 108 lbs!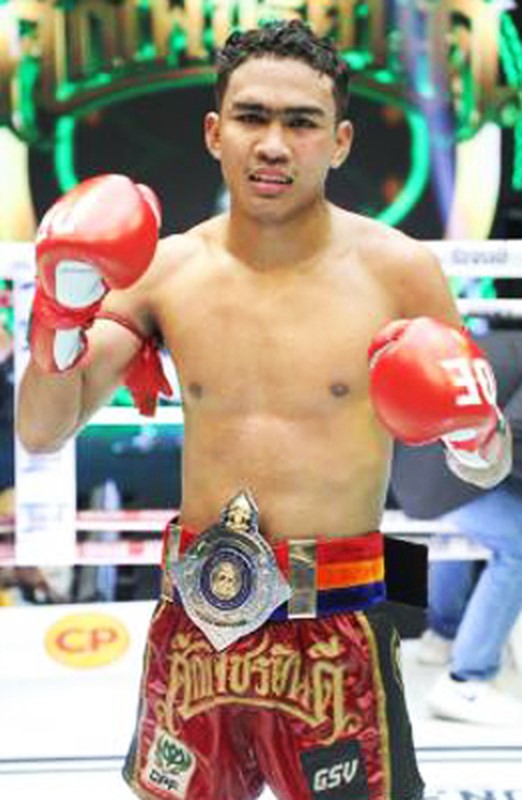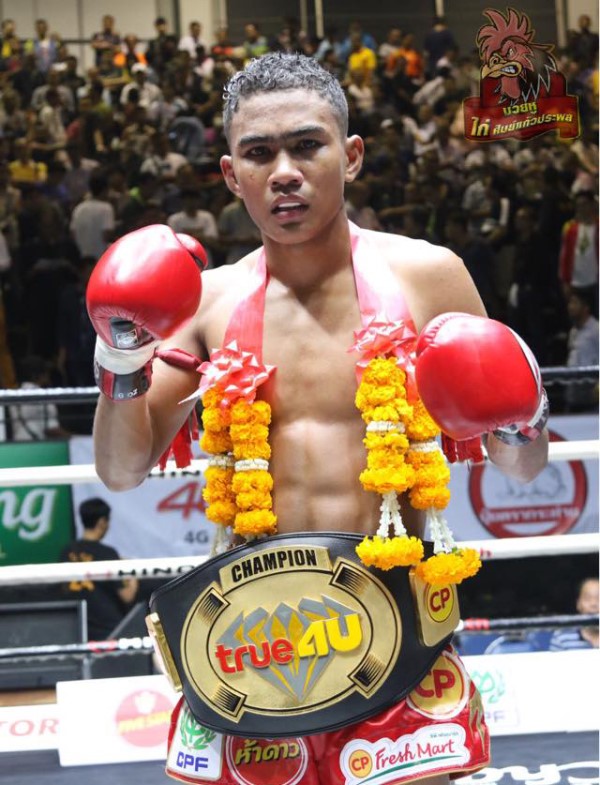 Zeeoui Singmawynn (22 years old) is Thai champion in 115 lbs, he won the Thai belt on January 29, 2019 at the Lumpinee stadium where he beat Choosup Sor Salacheep!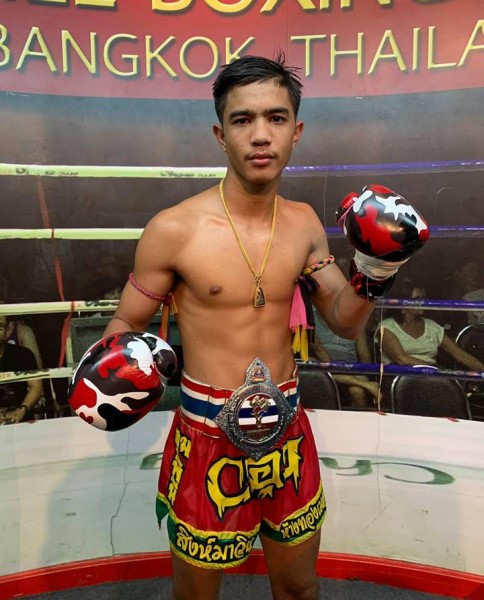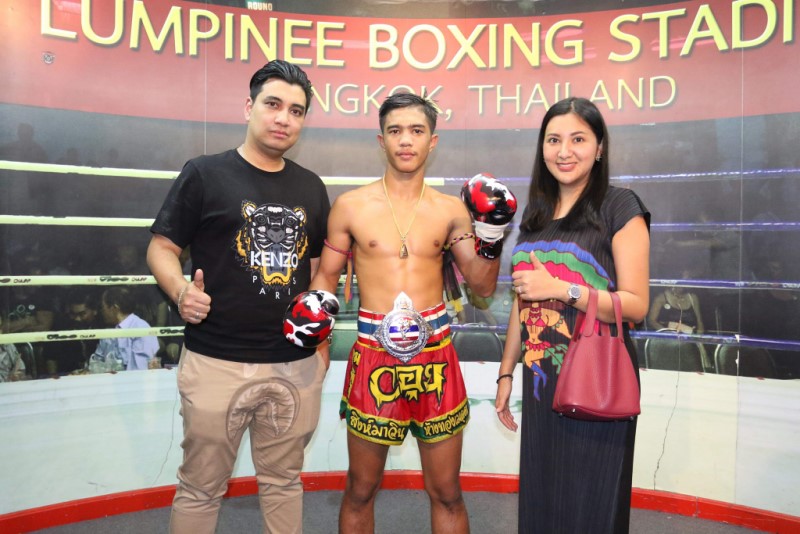 Itthipol Singmawinn (22 years old) is Thailand champion in 122 lbs, a belt he won on September 26, 2022 by beating Khaopong Sakpinyo at Thupatemi Air Force Boxing Stadium!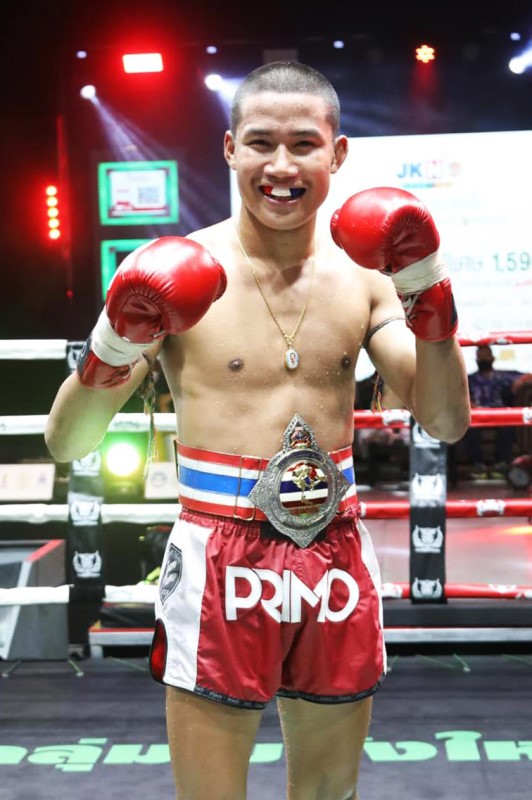 The Singha Mawynn Gym also has great fighters like Watcharaphon Singmawinn (20 years old), Decho Por Borirak (19 years old), Dengkriengkrai Singmawinn (24 years old) and Denthungthong Singmawinn (21 years old) who are all well ranked in the major stadiums of Bangkok.
The young Frenchman Sandro Bosi, a little prodigy of Muay Thai who has been living and fighting in Thailand for several years, has just joined the Singha Mawynn Gym for three months.
Sandro Bosi nicknamed Alek Yodyutmuaythai now fights under the two fighter names "Alek Yodyutmuaythai" and "Alek Singmawinn". He trains and sleeps in the Singha Mawynn Gym camp when he has fights in Bangkok.
Sandro Bosi is 14 years old, he made 59 fights for 51 victories and 8 defeats, which is an exceptional record for a young foreigner of his age. Because Sandro Bosi made the majority of his fights in Thailand.
Sandro Bosi has already conquered the championship belt of southern Thailand. On February 19, 2023, in the stadium of Omnoi, Alek Yodyutmuaythai fought under the colors of Singmawinn Gym. In a big show, he won the "Stage Of Youth" belt in – 90 lbs (41 Kg) by beating Samoy Ekmuaynoy (P.K. Saenchai Gym) by KO in the first round!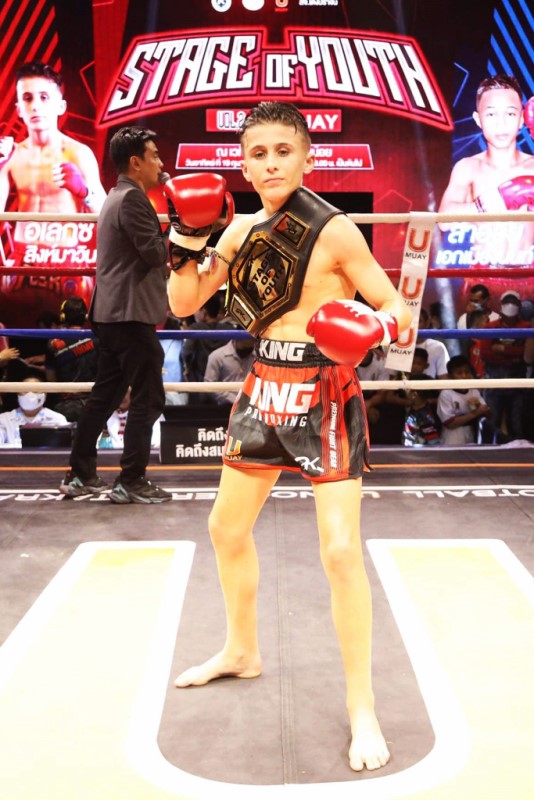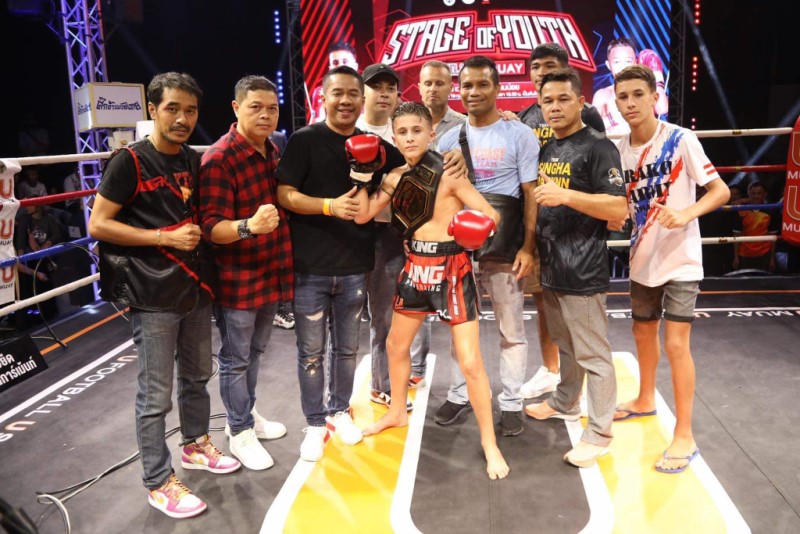 His camp, the Yodyutmuaythai Gym is located on the island of Koh Samui, it is one of the best camps in Koh Samui. The Yodyutmuaythai Gym is owned by Sandro Bosi's father, Fred Bosi. This Muay Thai enthusiast has several champions in his camp, his own son as well as the young Saenchai Yodyutmuaythai Gym. Saenchai (15 years) is the adopted son of Fred Bosi. Saenchai now comes to train at Singha Mawynn Gym as well. Saenchai (Southern Champion) has a record of 80 fights for 61 wins and 19 losses. He also won a victory during the "Stage Of Youth" evening at the Omnoi stadium on February 19.