Temps de lecture :
3
minutes
RAMBAA GYM
by Serge TREFEU (2023)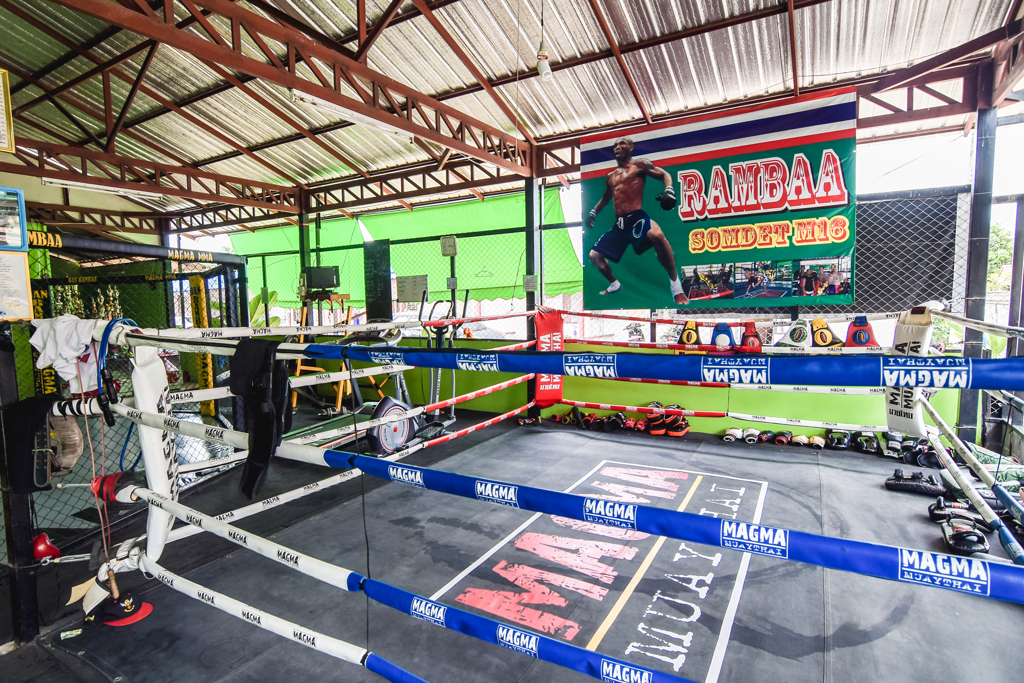 The "Rambaa Gym" belongs to the famous champion "Somdet Sit Or" (Somdet M16) nicknamed "Rambaa" (The Crazy Dancer).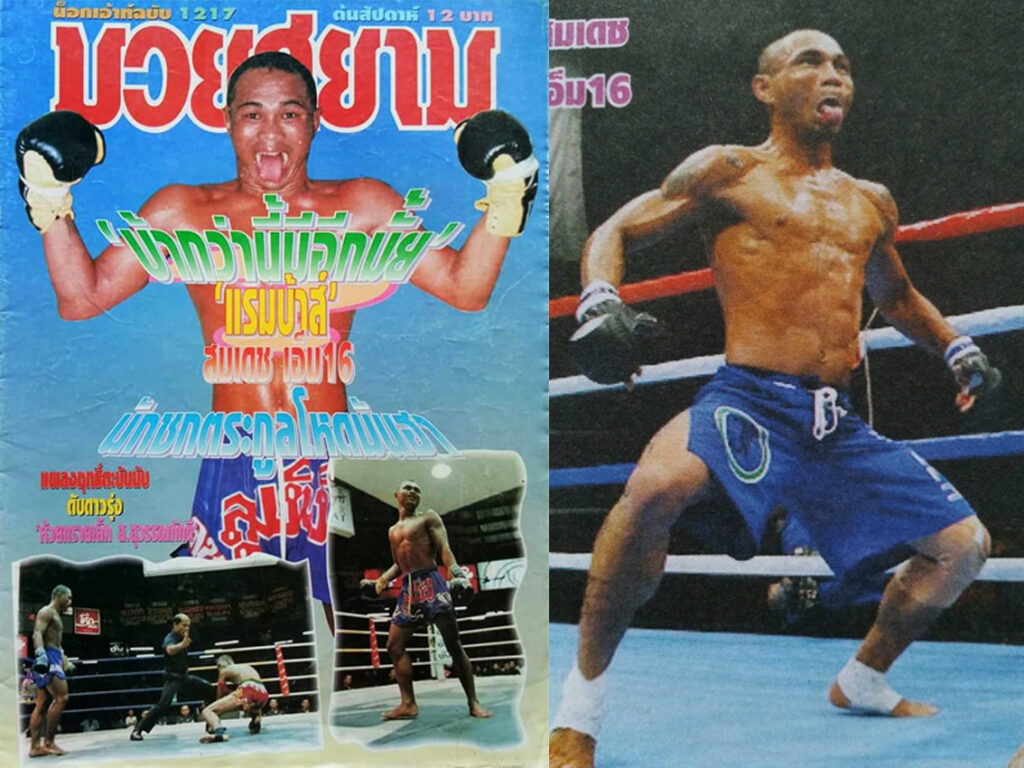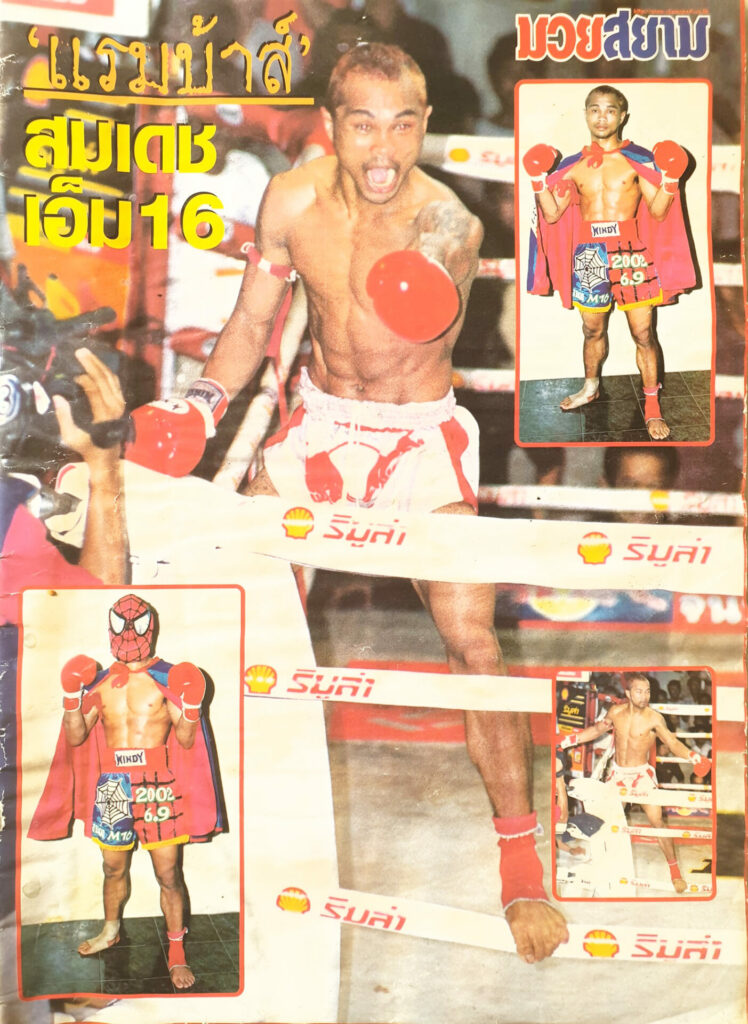 Rambaa was a whimsical fighter known for his acrobatics and Hip Hop dances which he performed before and after each of his fights. He had a formidable punch, his boxing style was both aggressive and technical. Rambaa made a hundred fights in Muay Thai with seventy victories including thirty by KO.
This phenomenal boxer met the best champions of his generation such as Saenklai Sitkhruod (Defeat), Mondam Sor Nayainam (1 victory by KO, 1 defeat by KO), Malaithong Sakthewan (1 victory, 1 defeat), Toto Por Pongsawang (Defeat by KO), Nuengtoranee Petchyindee (Loss), Kompayak Sitkhruod (Loss), Jakphet Kiatchaiyong (Win by KO), Khunchailek Chaoraiaoi (Win), Seuawan Or Ukrit (Win), Pichitchai Kiatpraphat (Win by KO), Samandech Lukmingkhuan (2 wins by KO), Chiangrung Kor Narongsak (1 win, 1 loss), Denthaksin Sor Suwanpakdee (1 win by KO, 1 win by points), Pisadaeng Kor Kumanon (2 losses), "Rambong" Chuchai Kiatchansingh (1 loss by KO, 2 losses on points), Chalong Silpakorn (Victory by KO), Chupong Bor Kor Sor (Victory), Linglom Por Tawatchai (Victory).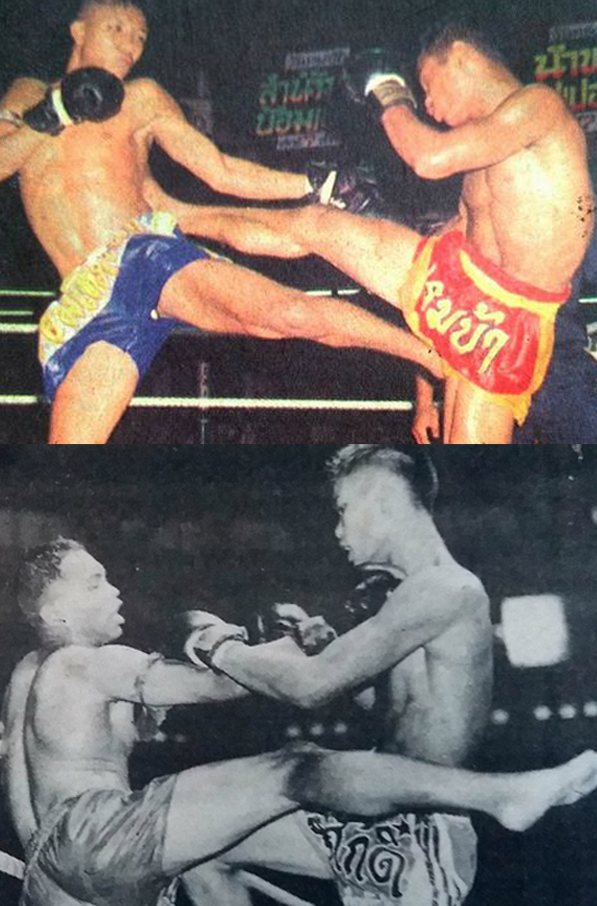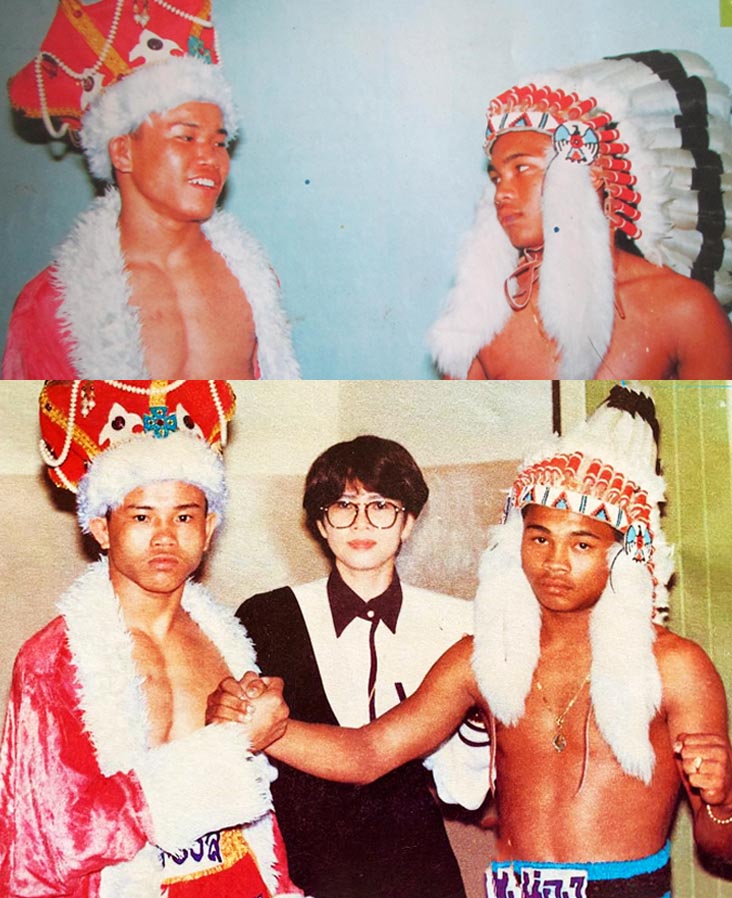 Rambaa also faced great foreign champions such as the French Kamel Jemel (1 victory, 1 draw), Omar Moussadak (Victory by TKO), Philippe Da Silva (Victory by KO), the Japanese Shinori Kobayashi (Victory by KO), Joe Tsuchiya (Win by KO), Rabbit Seki (Win by KO), Genki Yamaguchi (Win), Susumu Daiguji (Win), Ken Yasukawa (Win by KO).
Rambaa holds the record for the number of fights in the year in the big stadiums of Bangkok (Stadium of Lumpinee and Omnoi). In 1994, he made 16 fights for 13 wins, 2 defeats and 1 draw (5 fights in the provinces).
That same year, he also won the fastest fight trophy with a first-round knockout in 29 seconds. On September 6, 1994, in the stadium of Omnoi, he beat by KO with a dazzling uppercut the formidable Mondam Sor Nayainam. Rambaa pulverized the record held by the star Wangchanoi who had beaten by KO in 33 seconds Namkabuan in the stadium of Lumpinee in 1990.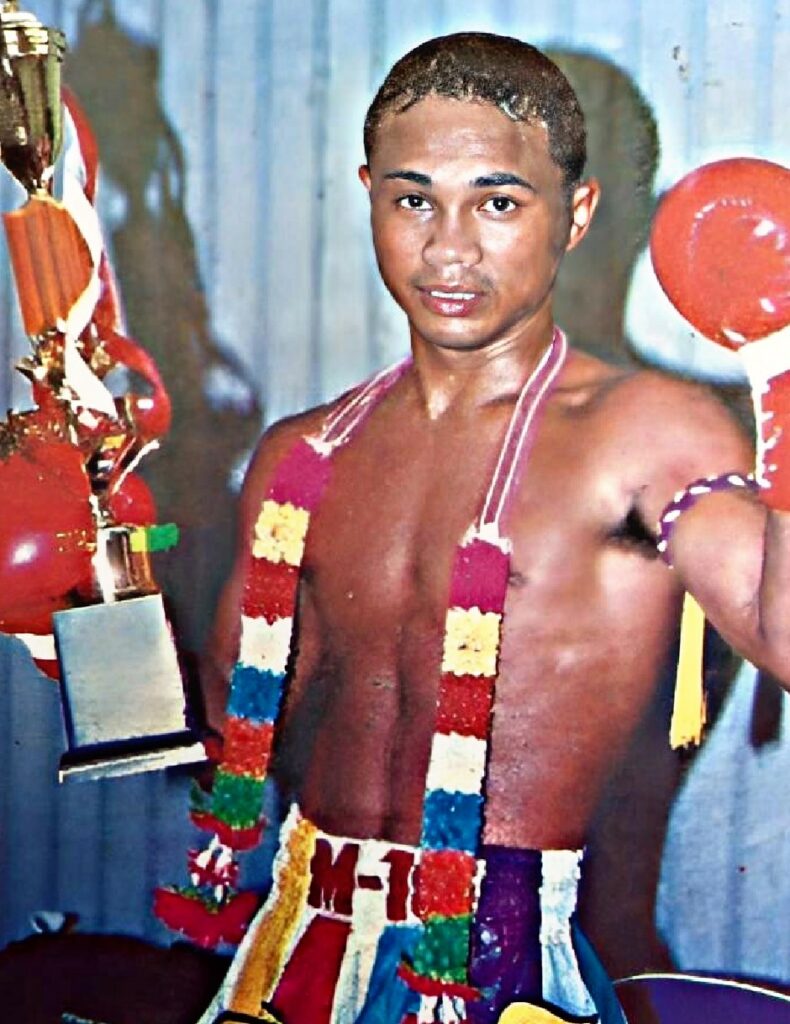 In 1995, in Chiangmaï, the capital of the north of Thailand, Rambaa gained the world belt IMF in – 52 Kg of Muay Thai by beating the French champion Omar Moussadak (World champion, European champion).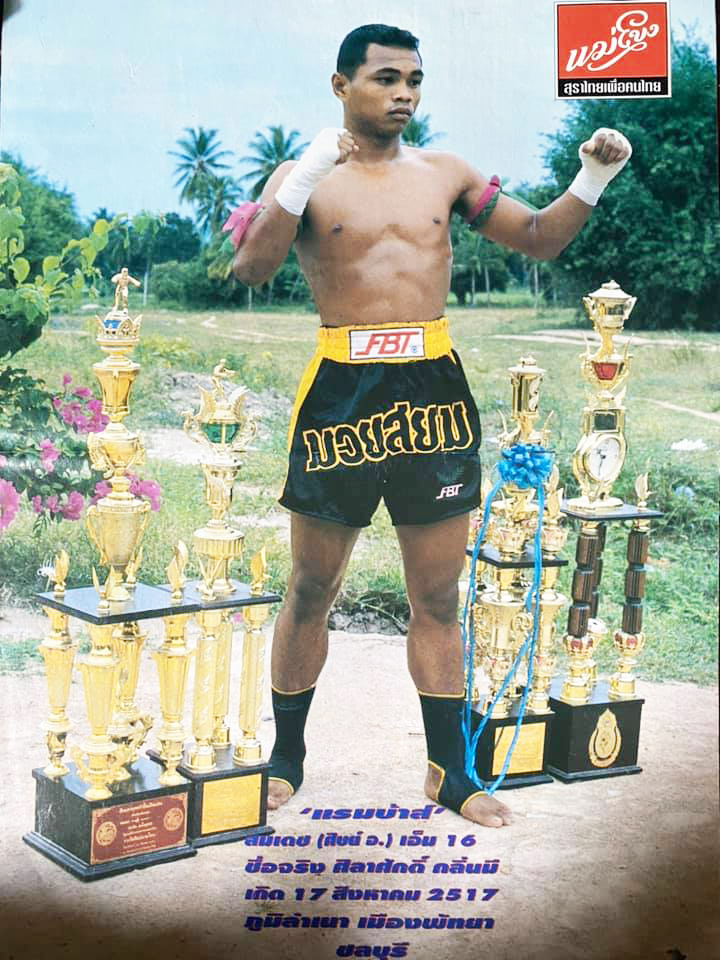 Rambaa was the first Thai fighter to fight in the famous K1 Max organization in Japan, which was called K1 J Max at the time, he fought in – 57 Kg in 1999 and in 2000. Then the Japanese established the famous K1 Max tournaments in – 70 Kg. Rambaa was nicknamed by Japanese fans "the Mad Samurai".
Rambaa fought a lot in Japan and it was in the land of the rising sun that he met his future wife, a Japanese Muay Thai fan who fell in love with the Rambaa phenomenon. Rambaa opened a boxing club in Japan where he stayed for several years before returning to his native country.
After his Muay Thai career, Rambaa fought under MMA rules and was Thailand's first MMA world champion!
On November 23, 2009, in Japan, in Tokyo, he won the Shooto world belt in 114 lbs (52 kg) by beating the Japanese Noboru Tahara. A belt that he defended victoriously against the Japanese Hiroyuki Abe. In the 2000s, the two largest MMA organizations were the UFC and the Shooto World Championship (Shooto is a combat sports and mixed martial arts organization governed by the Shooto Association and the International Shooto Commission). Rambaa has 16 fights in MMA for 13 wins and 3 losses.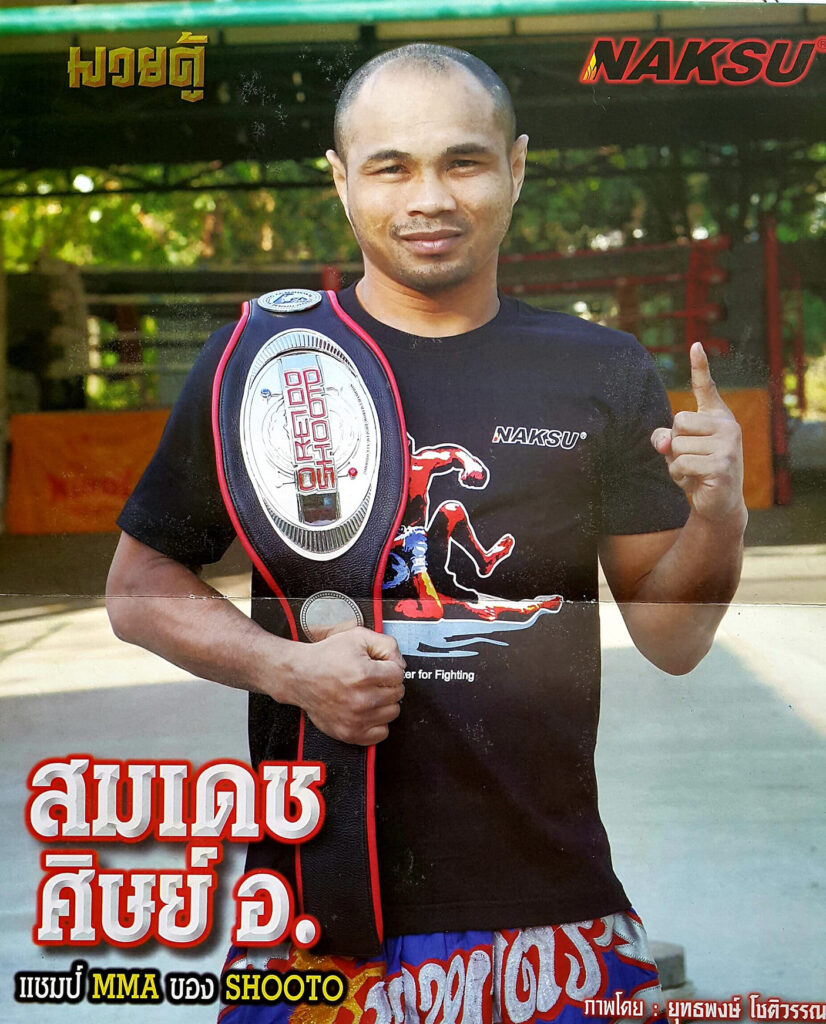 Silajak Klinmee was born in Pattaya on August 30, 1974. He started boxing at 7 years old in the famous Sit Or camp which was in Pattaya, he first fought under the name «Somdet Sit Or», then, as «Somdet M16», M16 was his sponsor (M16 assault rifle).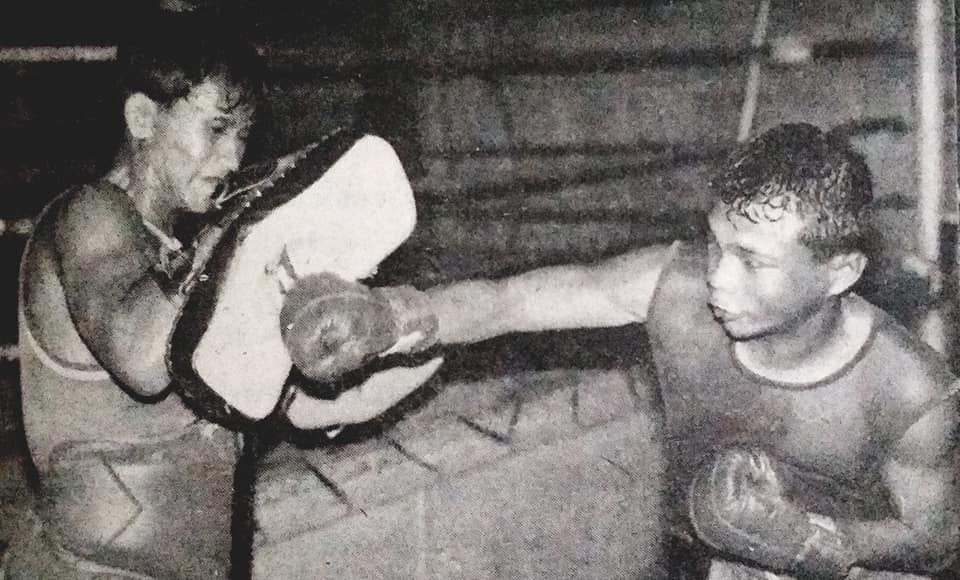 In the 90s, with the Sityodtong camp, the Sit Or Gym was one of the most famous in the region. Great champions represented this Gym, the best known are Tappaya Sit Or (Radja Champion, TV7 Champion, WMC World Champion), his brother, puncher Yok Thai Sit Or (WMC World Champion, Lumpinee Champion, WBA World Boxing Champion) and «Rambaa» Somdet Sit Or.
Tappaya (Mit Klinmee) and Yok Thai (Manit Klinmee) are Rambaa's uncles and Sudsakorn Sor Klinmee boxing star and champion Sinsamut Klinmee are Rambaa's cousins. Rambaa's two uncles introduced him to Muay Thai as a child.
In 2009, the legendary Tappaya Sit Or started his own camp "Sor Klinmee Gym". A small camp located in the suburb of the sultry resort of Pattaya, in Chonburi, in the district of Bang Lamong.
Seven years later, in early 2016, Rambaa built his camp right next to his uncle's boxing camp. Rambaa Gym is 100 meters from Sor Klinmee Gym.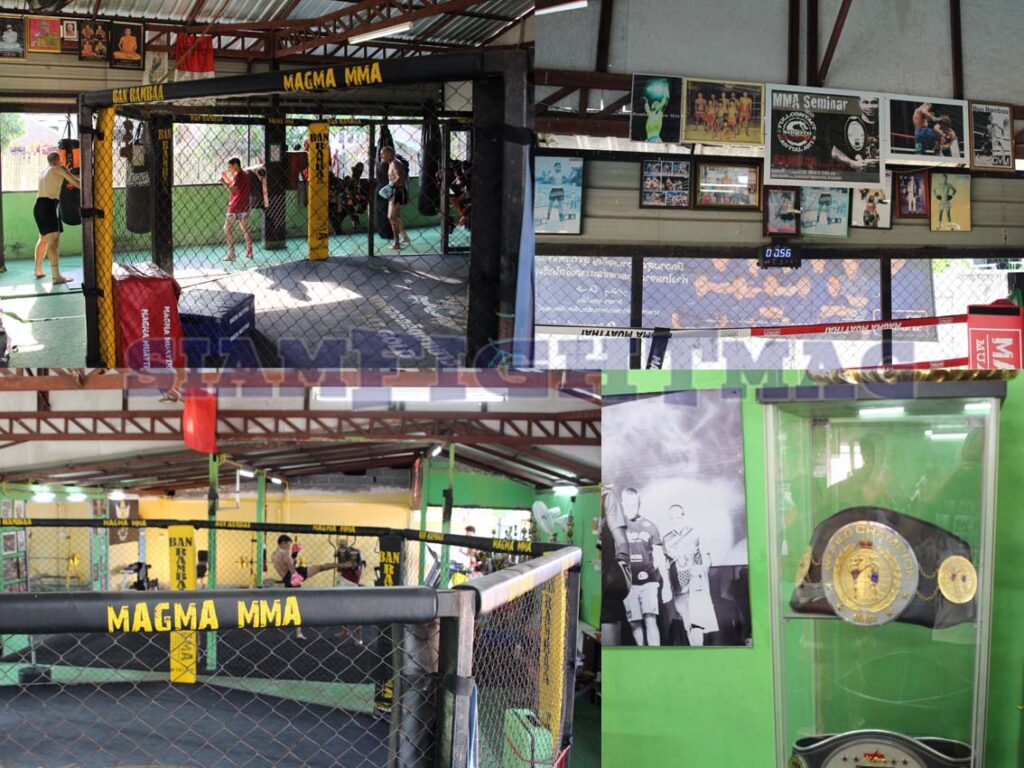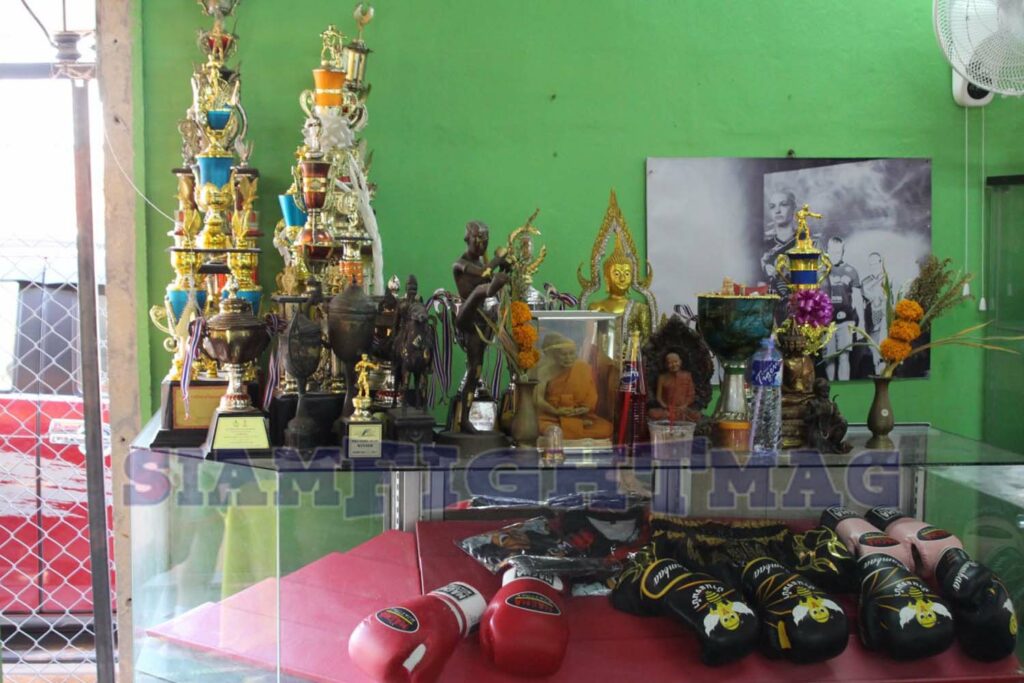 Master Rambaa now teaches Muay Thai and MMA. His cousins Sudsakorn and Sinsamut sometimes come to train at the Rambaa Gym (Sudsakorn has his own boxing camp in Pattaya and Sinsamut trains at the Venum Gym in Pattaya).
The Rambaa Gym has many boxing children from poor neighborhoods of Pattaya. Because the master of the place generously offers lessons to children in distress to get them out of the bad temptations of the street…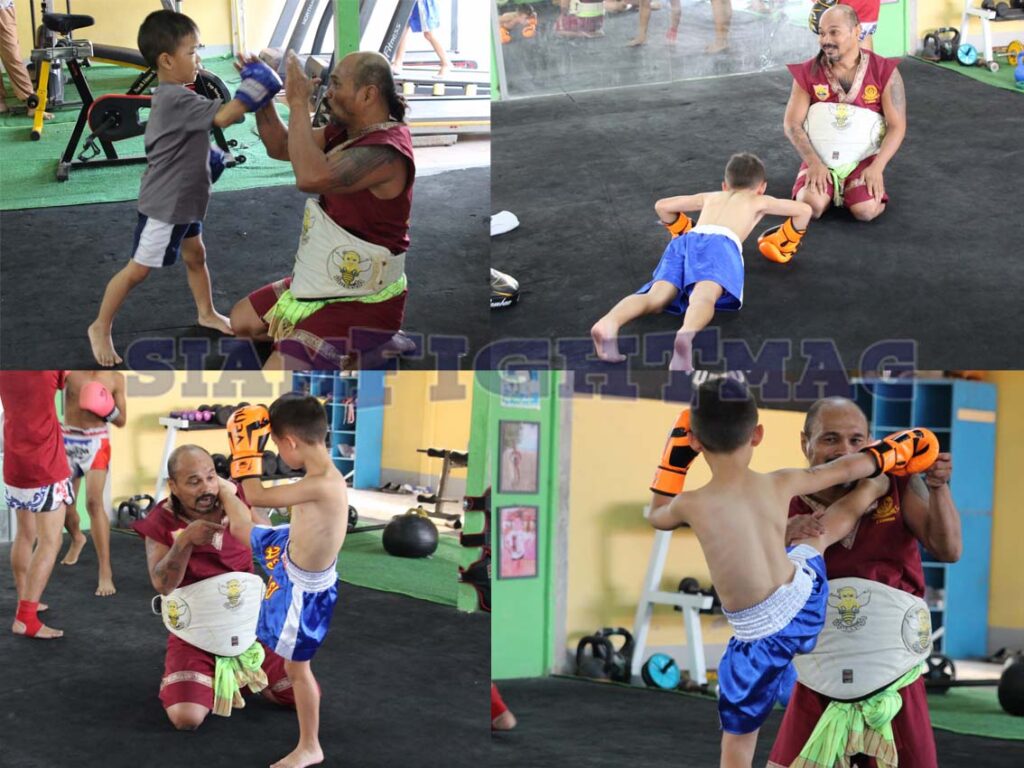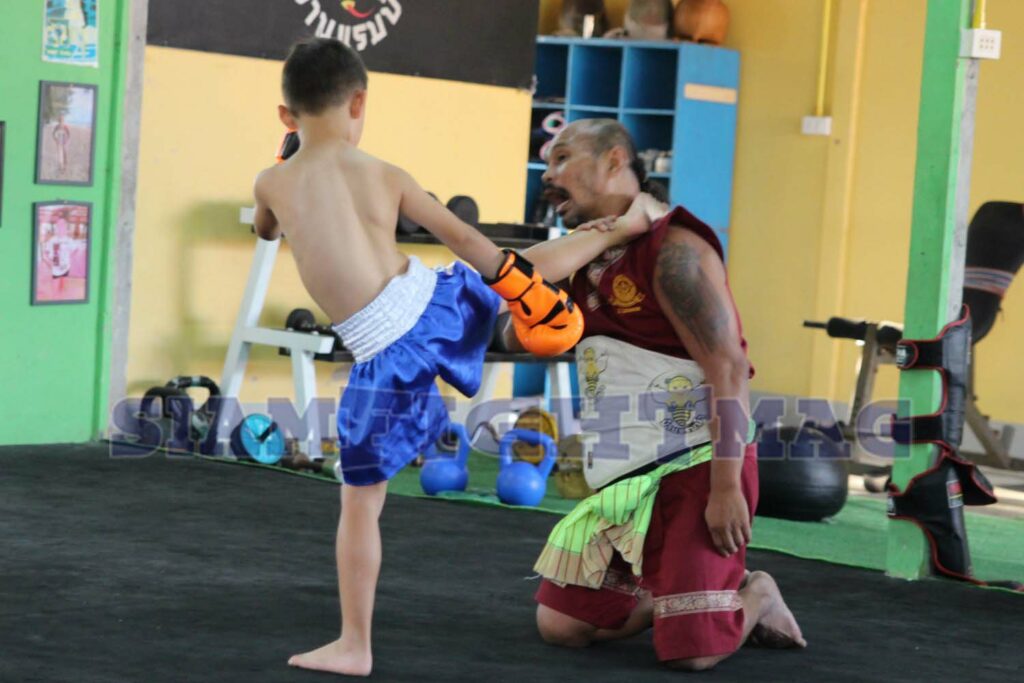 This family camp welcomes all levels of fighters and of course, many foreign boxers train at the Rambaa Gym. They can even sleep in rooms that are adjoining the boxing camp.
The more experienced can also take a formula that will allow them to train in both boxing camps, Rambaa Gym and Sor Klinmee Gym. They benefit from the experience of the two great champions, Rambaa Somdet Sit Or and Tappaya Sit Or!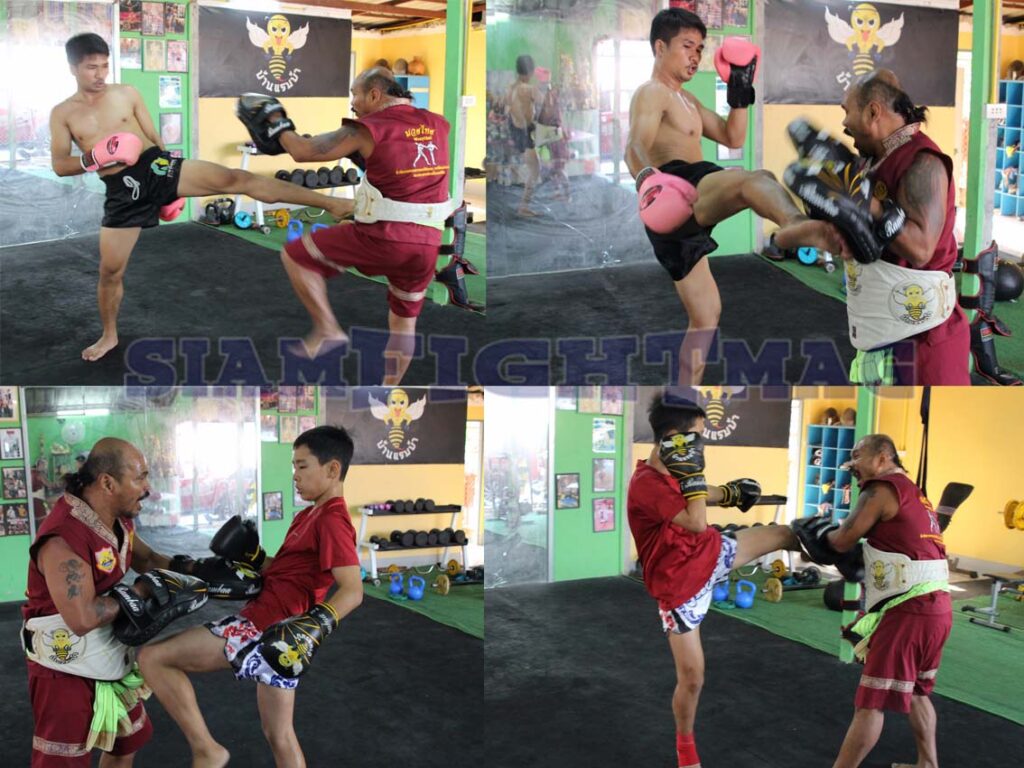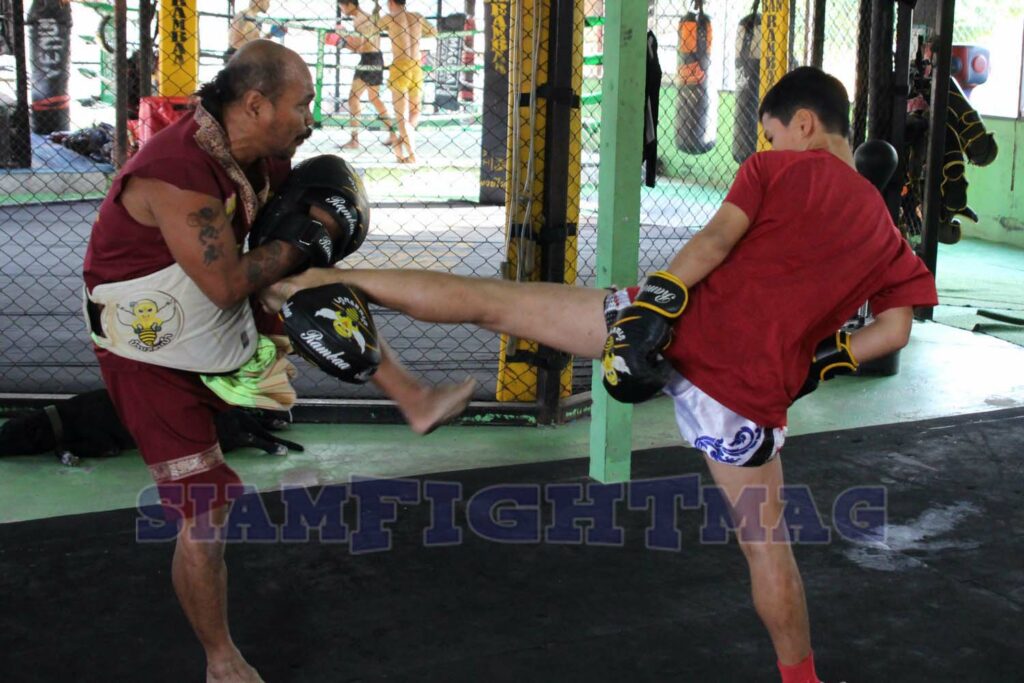 Somdet Sit Or «Rambaa» in action