Interview with Carlos Sánchez Gutiérrez, Director of Bang Rajan Events
Temps de lecture :
5
minutes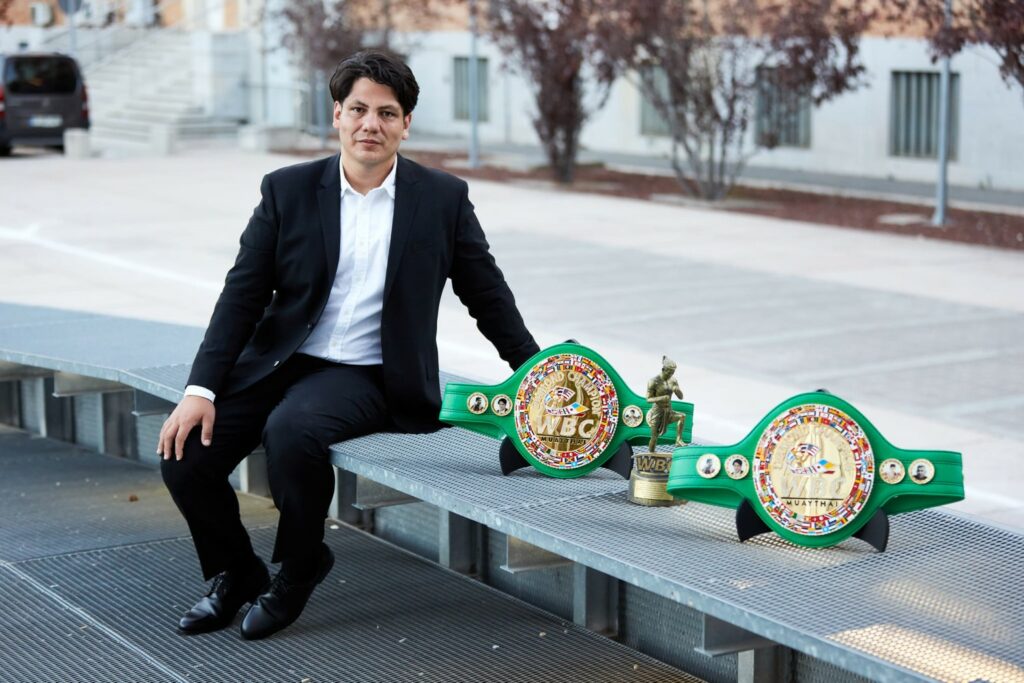 Interview with Carlos Sánchez Gutiérrez, Director of Bang Rajan Events
by Serge TREFEU (2022)
(Thanks to Laurene Fernandez for the translation)
Hello Carlos, how are you?
Hello, it's going very well and I'm very honored to be interviewed by a well-known journalist in the world of Muay Thai, Thank you Serge
At what age did you start Muay Thai?
I started quite late, I started Muay Thai at the age of 25 years
How did you discover this Martial Art?
It was when I saw Ajahn Pratin Sukchamroen who came to do an seminar in Madrid that I discovered Muay Thai. Out of curiosity, I wanted to test this Martial Art
This master taught you the basics of Muay Thai?
Yes and especially he taught me the cultural traditions of Muay Thai, the values, the history of this sport. Because in Spain, there are many gyms where Muay Thai is practiced but most practitioners do not know what the Khru Way, Ram Muay, Mongkon, Prajets etc..
Did you like everything about Martial Art?
Exactly, and I also love the Muay Boran (Ancient Boxing) which is the ancestor of the Muay Thai. My Master also taught me. It is all the techniques inspired by the characters of Thai mythology that bewitched me and made me adore this Art, the techniques of Hanuman (Monkey God), an uppercut with two hands, Jorakhé (Tail of the crocodile), kick back to the head, Spectacular kicking techniques, jump on the opponent's leg and elbow the skull!
What year did you go to Thailand?
In 2013, two years after discovering Muay Thai with my Master, I left for the first time in Thailand to train in a Muay Thai camp
What gym have you been on?
I went to Sityodtong Gym in Pattaya. When I arrived, it had been just a month since the great Master Yodtong (Founder of Sityodtong) had passed away…
How long did you stay at Sityodtong Gym?
I trained for three months at the Sityodtong camp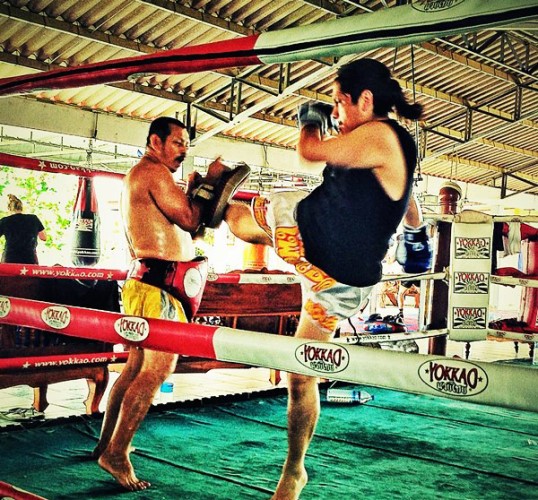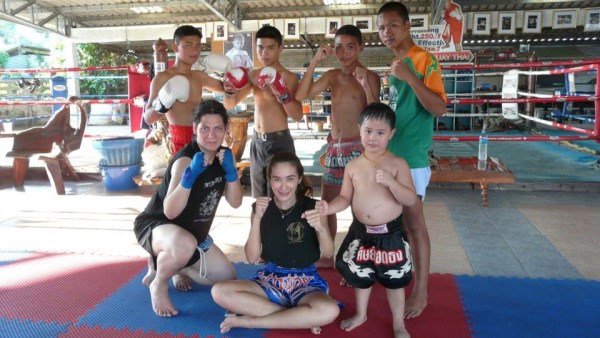 You fought for the Sityodtong Gym?
No, I fought in Thailand when I made my second trip to Thailand in 2016. I fought in Ayutthaya for the Nai Khanom Tom Festival (Thai World Martial Arts Festival that pays tribute to the legendary Muay Thai folk hero, Nai Khanom Tom)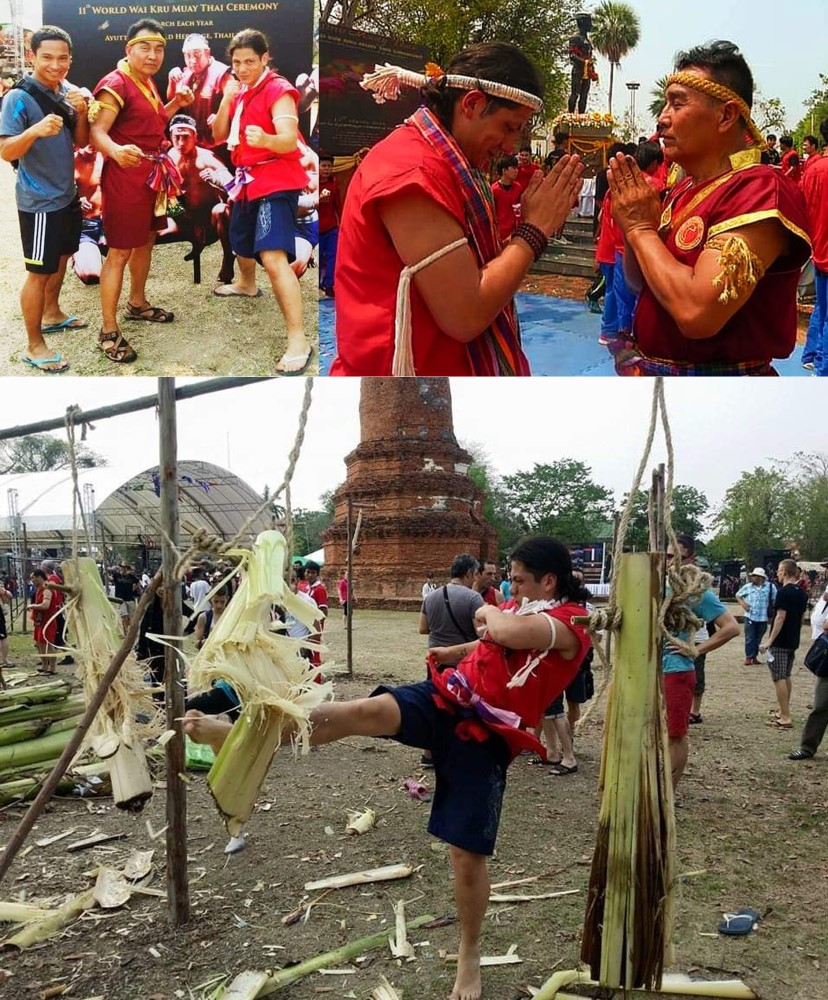 You met a Thai?
I did not meet a Thai boxer because I fought in the +80 kg category and there was no Thai at that weight. I faced a Brazilian fighter. And I won the title "Nai Khanom Tom World Muay Thai". After this fight, it was the Grand Master Dieselnoi who gave me this trophy and wearing the sacred Mongkon, a great honor for me!

The legendary Dieselnoi was at your side for the fight?
Yes because my Master who now lives in Madrid is too old (Ajahn Pratin Sukchamroen at 90 years), so it is Ajahn Dieselnoi who represents her to coach me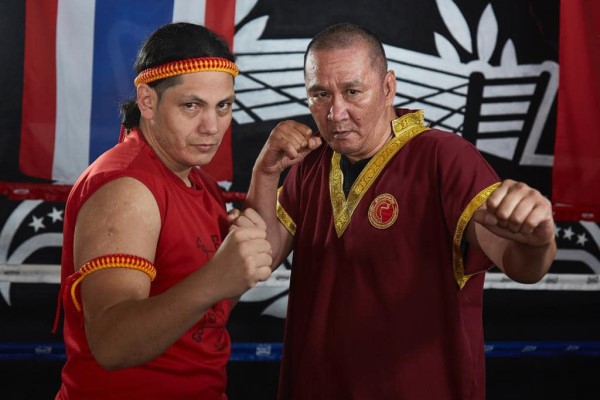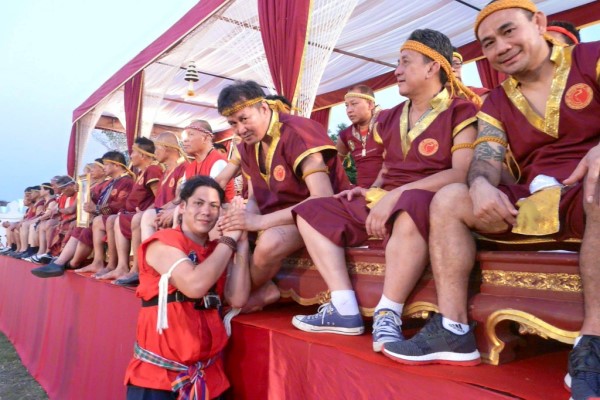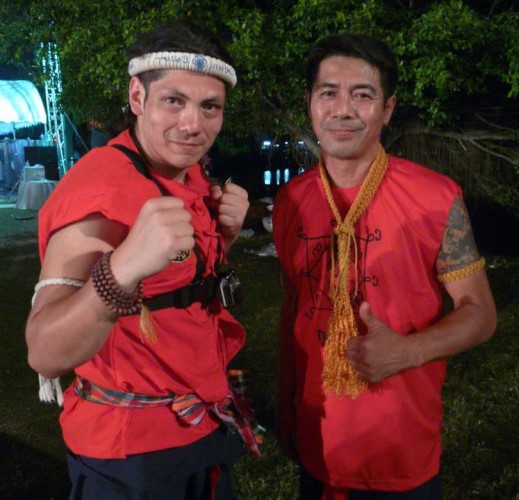 Did you know Dieselnoi?
I knew him by reputation. And it was a great honor for me to be coached by this living legend of Muay Thai!
Have you trained in other camps besides Sityodtong?
No, I visited other camps where I saw stars Saenchai and Namsaknoi but I did not train in their camp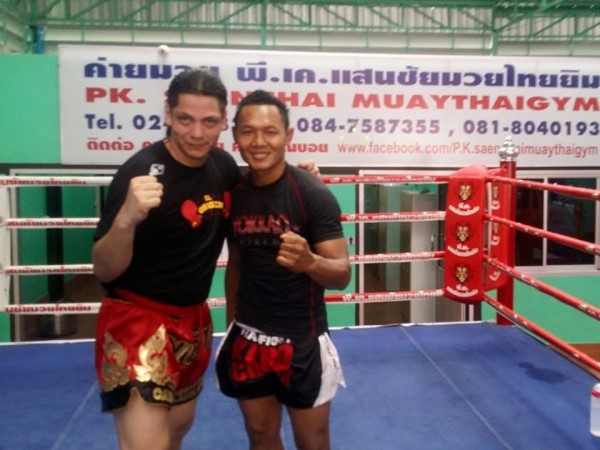 You brought these great champions to Spain for seminars?
Yes, because six years ago I created my company «Bang Rajan Events» so that I could organize seminars in Spain with great Thai champions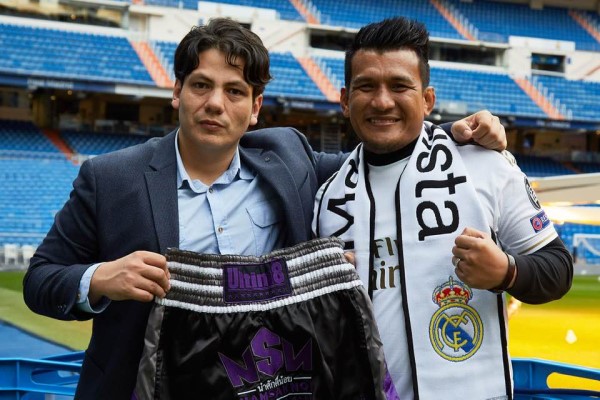 What does Bang Rajan Events mean?
It has to do with a small area of Thailand called Bang Rajan. This is a historic event that took place near the city of Ayutthaya. At the time, the Burmese attacked Ayutthaya and the peasants of Bang Rajan defended the city with what they had, they resisted valiantly to the invader. It is a symbolic reference to the Art of War, the Art of Muay Boran!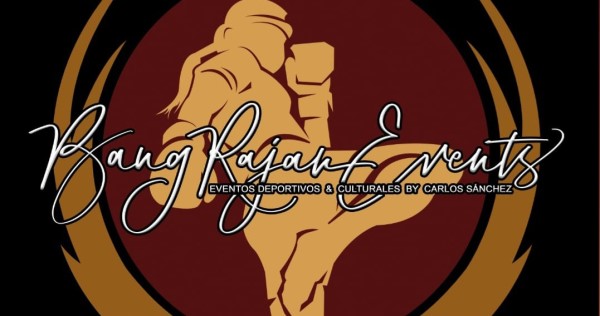 Through your company you're trying to promote Muay Thai in Spain?
I try to introduce the culture and the authentic Muay Thai to the Spanish
What was your first seminar with a Thai champion?
My first seminar was with champion Sudsakon Sor Klinmee. Then I brought in Master Dieselnoi Chor Thanasukarn. Then, the stars of the rings Namsaknoi and Saenchai. I also organized an seminar with the great English champion Iman Barlow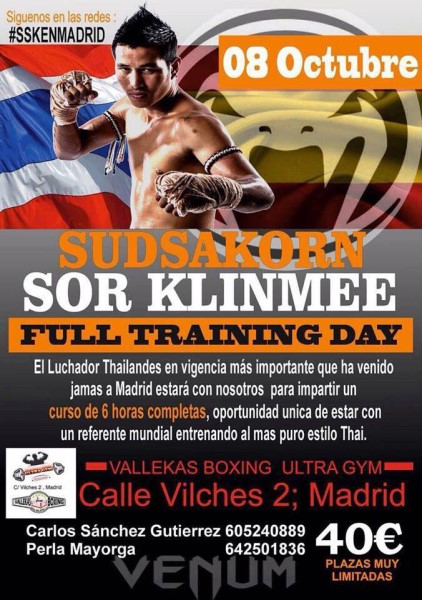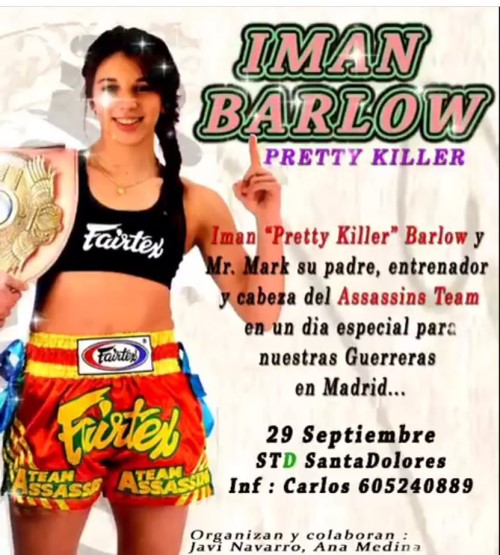 How did you manage to organize this exceptional seminar with the two legends Samart and Dieselnoi?
It was very long and complicated. I spent a year preparing for this event. Last year, we organized an seminar with Mario Vega del Rosario who is a great teacher of Muay Thai in Spain, and it was there that we had the idea to organize a seminar with Samart and Dieselnoi.
The most complicated was with Samart's very busy agenda. Because Samart is a star in Thailand, in addition to boxing, he makes songs and shoots in many films. So, the window to successfully bring these two legends together has been difficult. Samart and Dieselnoi are flying to Thailand on the very evening of their seminar in Paris on Sunday 16 October. Because Samart has to shoot a movie in Bangkok the next day…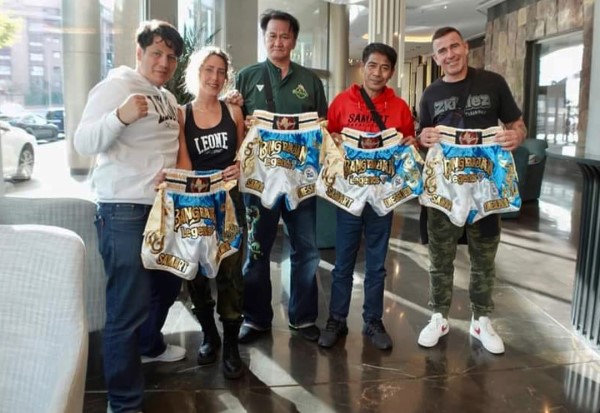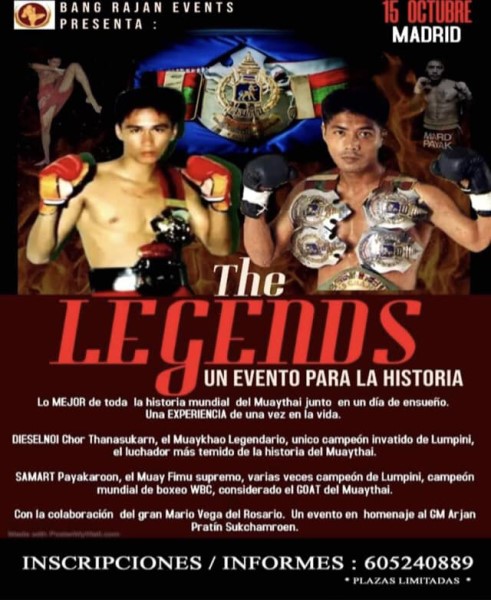 Is this the first time in history that these two huge champions have come together to do a seminar abroad?
Yes, this is the first time and this is why I wanted to mark this historic moment by making an honorary gift to these two legends of Muay Thai. I had two WBC Diamond belts made especially for Samart and Dieselnoi, the belts were sent to me by the world president of the WBC, General Kovid Bhakdibhumi who also sent a special trophy for my Master Pratin Sukchamroen. The WBC Diamond belts are among the most prestigious in the WBC organization, only six belts have been awarded in history. It was a great honor for Samart and Dieselnoi. Dieselnoi was so moved that he cried with joy!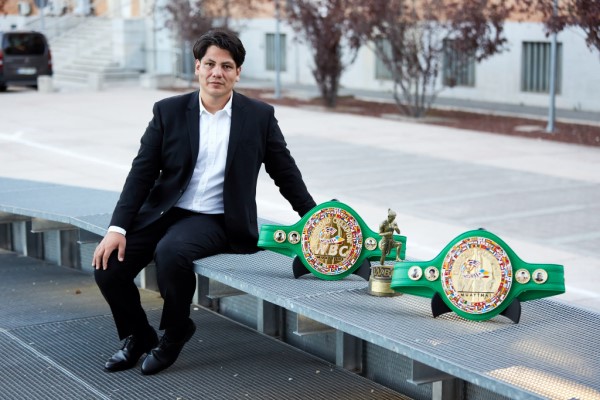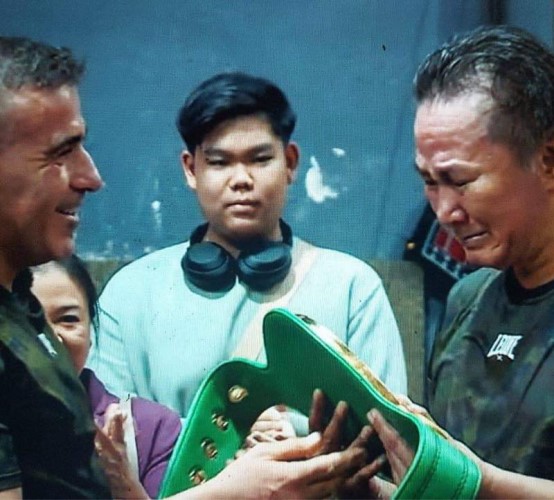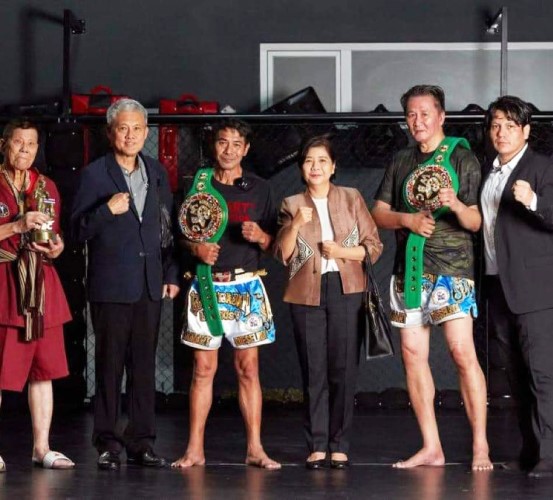 In Spain, today's practitioners, do they know Dieselnoi and Samart because they are great champions but from the 80s?
Buakaw, Saenchai, are best known to practitioners today, it's true. But that's why I have to make known these ring legends that are Samart and Dieselnoi because they are part of the history of Muay Thai. It is necessary that the new generations know who was the best «Muay Fimeuu» (Technician) like Samart and the best «Muay Khao» (Strong in knee stroke) like Dieselnoi
Would young people have preferred a seminar with Buakaw?
There are many people who told me that doing a seminar with Samart and Dieselnoi was not good because the champions were too old, not enough known to young people now. But for me, it's more important to bring in these Muay Thai monuments than the famous champions of today. I am a lover of authentic Muay Thai, if you like my passion so much the better, if not, so much the worse.
And finally, this seminar with Samart and Dieselnoi was a big success because in Spain for the seminar in Madrid we had 150 peoples and I refused people, there were too many interested people. For the seminar in Paris nearly a hundred peoples came and the gym was too small to accommodate everyone.
I had proposals from Portugal, England, Germany, France, for seminars with Samart and Dieselnoi. But we couldn't organise because they didn't stay long enough in Europe. We almost organised in Portugal with Dina Pedro. But on the same day, there was the National Football Championship of Portugal and it's too hard to compete with this national event, so we canceled the seminar in Portugal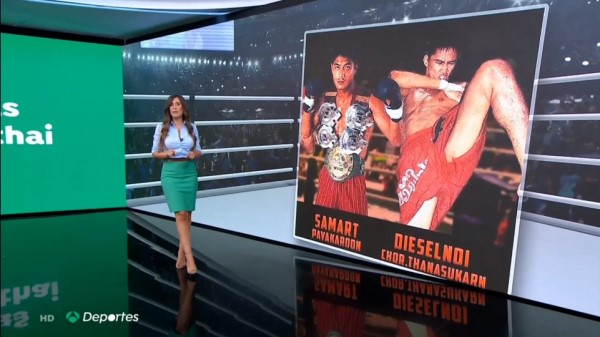 It was your idea to contact the champion Jean-Charles Skarbowsky for the Samart and Dieselnoi seminar in Paris?
Yes because the seminar in Portugal could not be done, I needed another date to organize a second seminar. I immediately thought of Jean-Charles Skarbowsky because he is one of the French champions who has made the most impact in the history of Muay Thai in Thailand. He was N°1 of the Radja stadium for several years, it is something exceptional for a foreigner, it is worth all the world champion belts. So I contacted Jean-Charles to work with him and he was immediately delighted to bring Samart and Dieselnoi to his gym in Paris for a seminar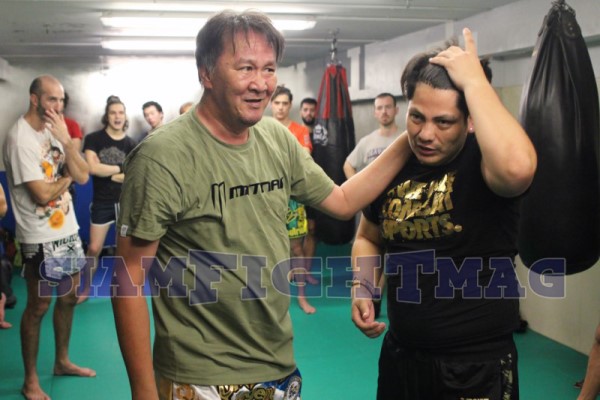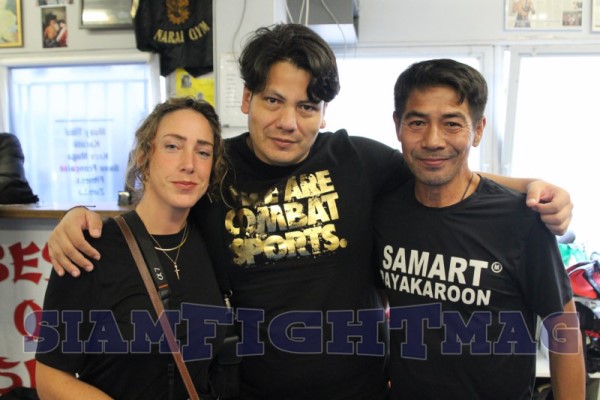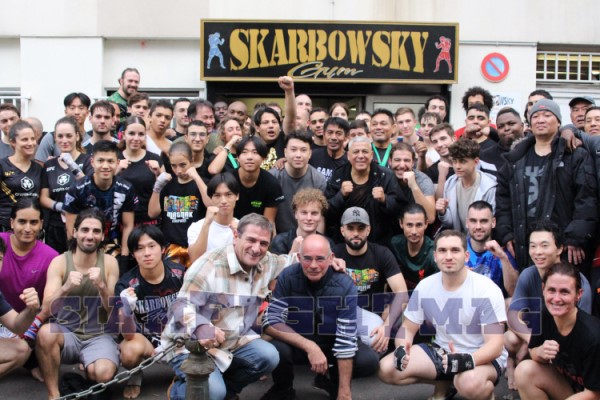 What are your future plans?
I will go back to Thailand with my friend Laurene, we will go together to Bangkok in March 2023. I haven't been back to Thailand in six years.
Samart and Dieselnoi invited us to March for the Muay Thai Nai Khanom Tom National Day, a big event that will take place on March 17. It is a great honour to be at this festival with these two legends. Because now they are friends and the atmosphere with them and the other great masters of Muay Thai will be memorable, I look forward to it!
Thank you so much for this interview and Chookdee for your projects!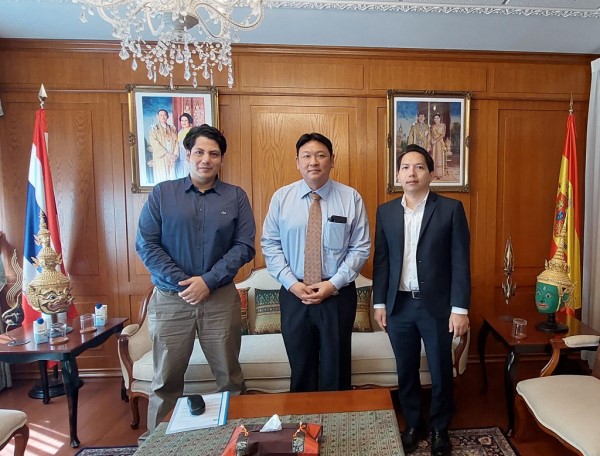 Website Bang Rajan Events :