Interview with OLIVIER COSTE, referee (Best World Referee in 2018) and judge in the prestigious One Championship organization
Temps de lecture :
6
minutes
Interview with OLIVIER COSTE, referee (Best World Referee in 2018) and judge in the prestigious One Championship organization
by Serge TREFEU (2023)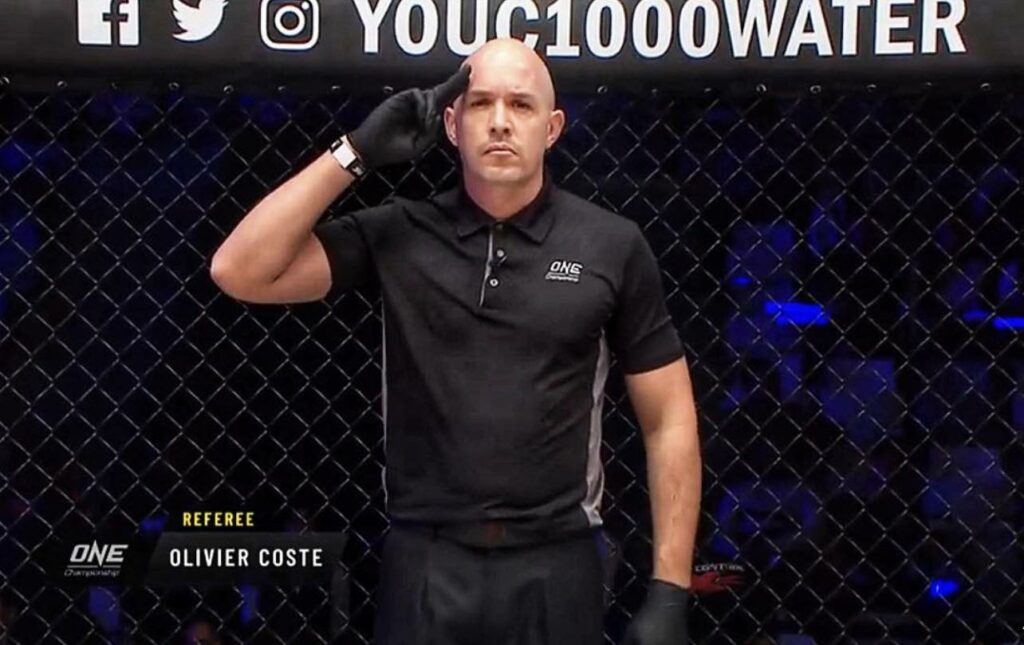 Hello Olivier, thank you for giving me this interview for Siamfightmag. Can you introduce yourself to readers who don't know you?
Hello. I am Olivier Coste, I am 43 years old and I am a referee of MMA, Muay Thai and Kick Boxing for the organization One Championship. I am also an animator, waiter at My Beers Aubenas and volunteer firefighter
What kind of sport did you do before you started boxing?
I did a lot of sports but never really at a high level. I have done judo, football, handball, snowboarding, skiing, climbing and triathlon
How did you discover Muay Thai?
I first discovered it in Thailand when I came on a tour package with my father in 2001
Did you know Thai or foreign Muay Thai champions?
At that time, I knew Ramon Dekker, Samkor and Buakaw
What attracted you to this sport?
The diversity of the shots, the culture around this sport and the clinch because I love it
You started Muay Thai in Thailand?
I started in Thailand in the Rompo Mansion camp in 2004
Which camp did you train at in Thailand?
I trained at Rompo Mansion, Lookbanyai, Muay Thai Plaza 2004, Jitti Gym and many other camps because I was the casting director for Contender Muay Thai in 2006. So, I had to recruit the best boxers of the moment such as Lamsongkram, Yodsanklai, Chaowalit, Dzhabar, Buakaw, Saenchai, Wanlop, Naruepol, etc.
But I stayed at Lookbanyai camp for 5 years, from 2005 to 2010. It was incredible luck for me because the camp, at that time, was number 1 in Thailand, it was voted "Best Camp of the Year" for two consecutive years (2005 and 2006). I trained with stadium champions from Lumpinee, Omnoi, Radja, Channel 7!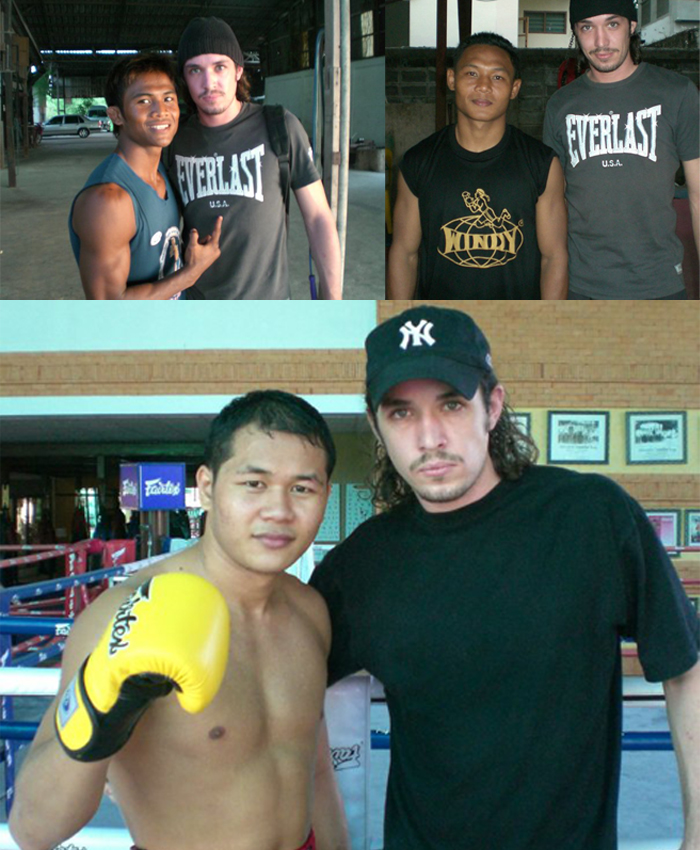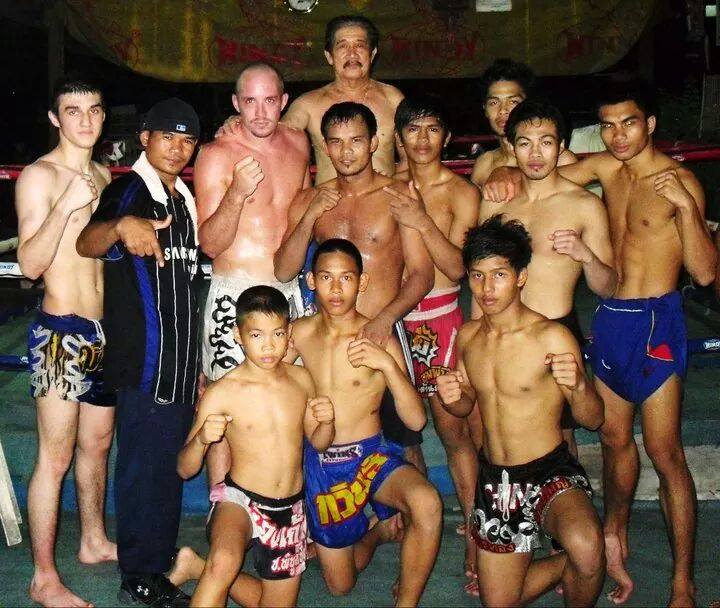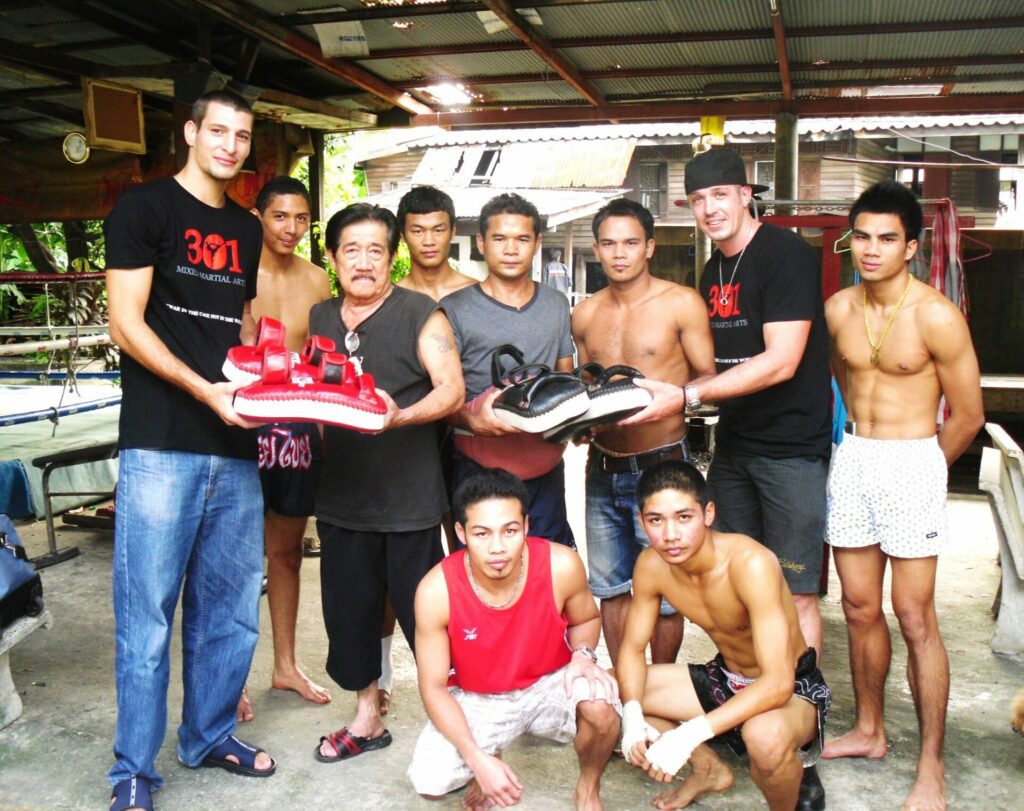 Did you have the opportunity to fight in Thailand?
Yes, I did some fights in Thailand, Muay Thai and Boxing. My first fight was at Bangla Stadium in Phuket, it was for a belt. I got my opponent to count in the first round after I gave him a clinch knee to the head. The fight resumed and I understood that cardio was as important as technique. Unfortunately, I lost my fight in points. But it was a great experience and it allowed me to understand a lot about this sport.
At Lookbanyai, I spent most of my time with the boxers. Pa Joe, the camp boss, was like a second father to me. I trained, ate and celebrated with them. We have created very strong ties and I continue to review them…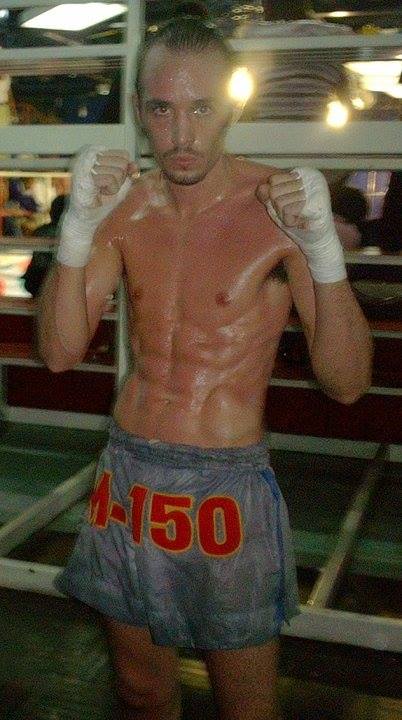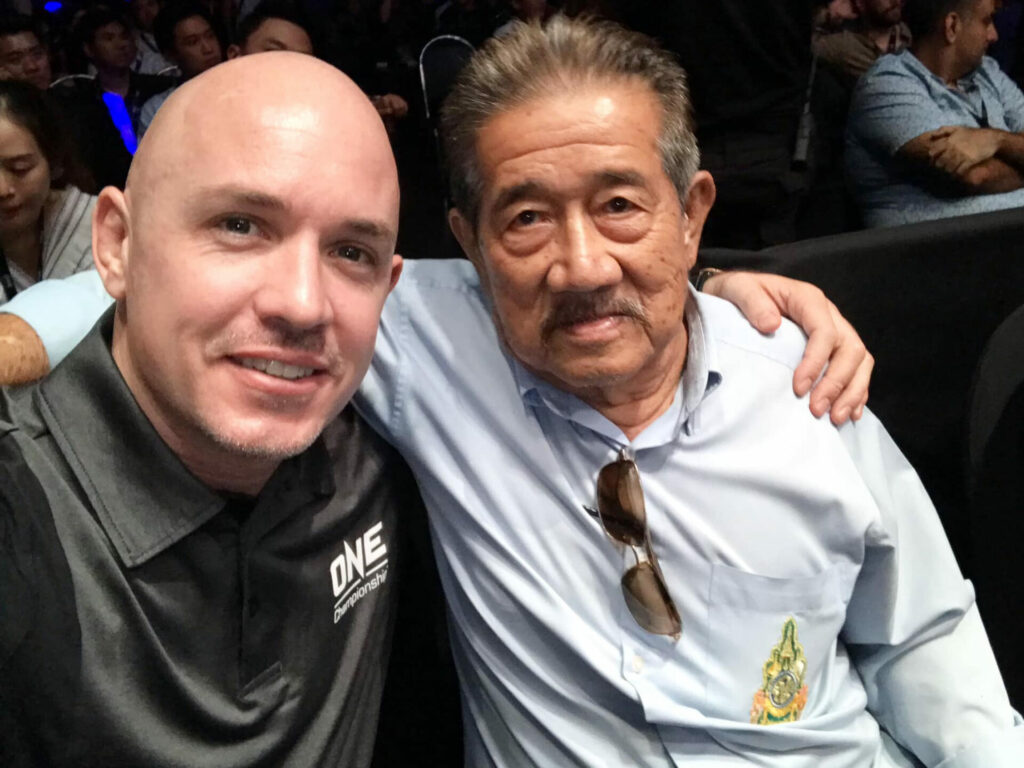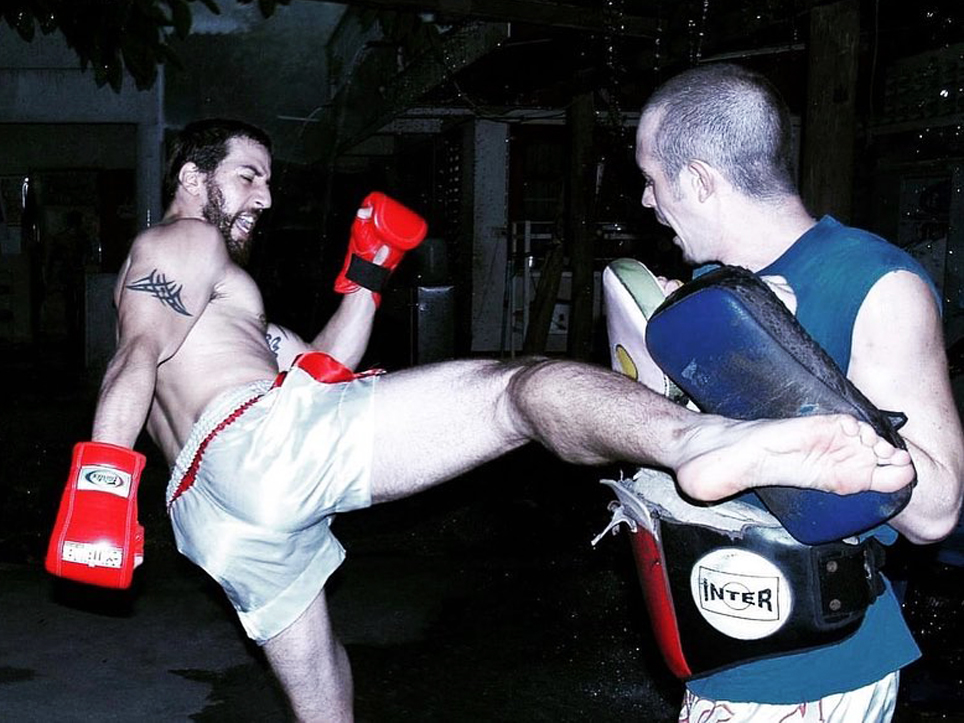 In what year did you first go to Thailand and what was your first trip like?
I came to Thailand for the first time in 2001 with my father on a package tour. I immediately fell in love with this country because of their customs, landscapes and simplicity of life. It was an incredible experience for me. I told my father, "This is where I want to live." He thought I was saying that without believing it, but after a few years of coming and going to Thailand, I settled there permanently in 2004
You moved to Thailand in 2004, how long did you live there?
I moved to Thailand in November 2004, until December 2019. I lived there for 15 years
What were your first activities in Thailand to be able to earn money?
I have worked on commercials and films, as an extra, actor and stuntman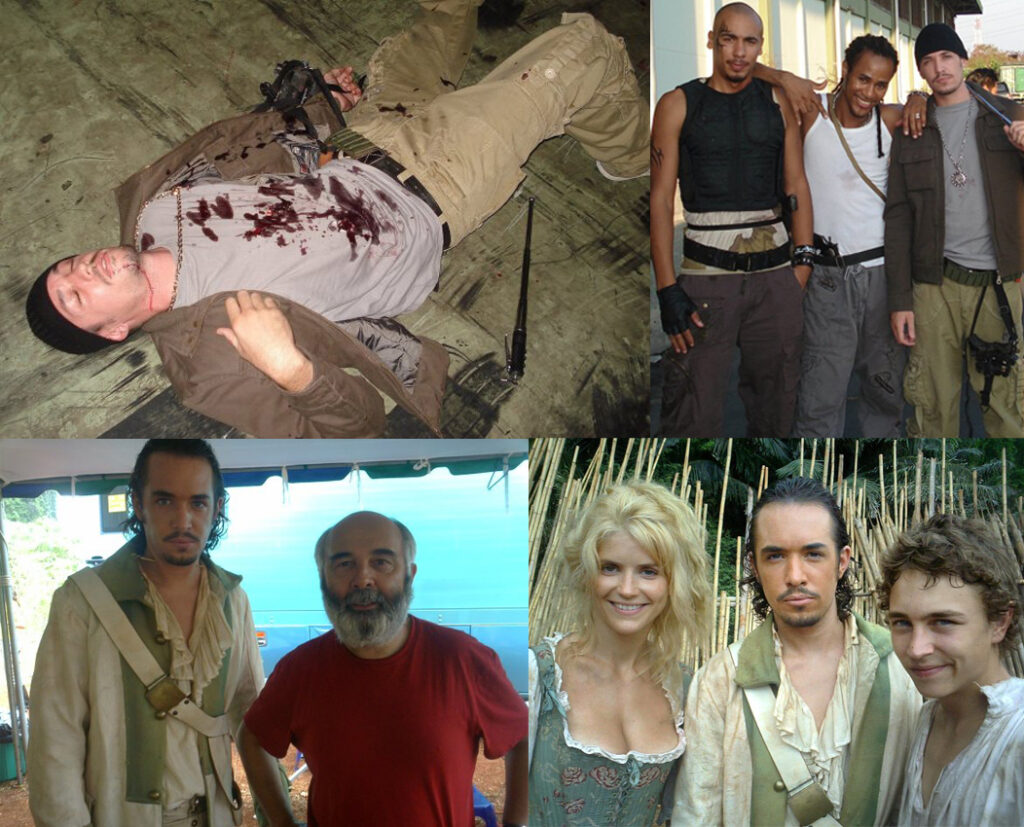 When did you start refereeing boxing fights in Thailand?
I started my MMA refereeing career in June 2010 in Bangkok. And I made my first Muay Thai arbitrations with the ONE in 2018
Did you take special training to become a judge and referee or did you learn this job on the job?
No, not at all, I learned on the job…
You became a judge and referee in the famous One Championship organization in 2012?
Yes, I started working with the ONE in June 2012, as a "corner inspector" (The corner inspector supervises the laying of wraps and gloves, the products used in the corner to care for the boxer) and in November 2013, as a "referee"
How were you recruited for this great organization?
A close friend, who had been working with them for some time, told me they were looking for a corner inspector. I told him I was interested and that's how it all started…
It was the beginning of MMA in Asia, you were also a referee in this discipline?
Yes, I started my job as a referee in MMA, Muay Thai and Kick Boxing came after
The first fights of the One Championship were mainly in Singapore, you lived in Singapore?
No, I've always lived in Thailand. The events took place all over Asia, in Singapore, Malaysia, the Philippines, Indonesia, Taiwan, Myanmar, Cambodia and after we did Dubai, Thailand, China, Japan and the USA!
What were the first great fighters you refereed?
Sam-A, Petchmorakot, Jomhod Kiatadisak (MMA), Marat Gregorian, Rodtang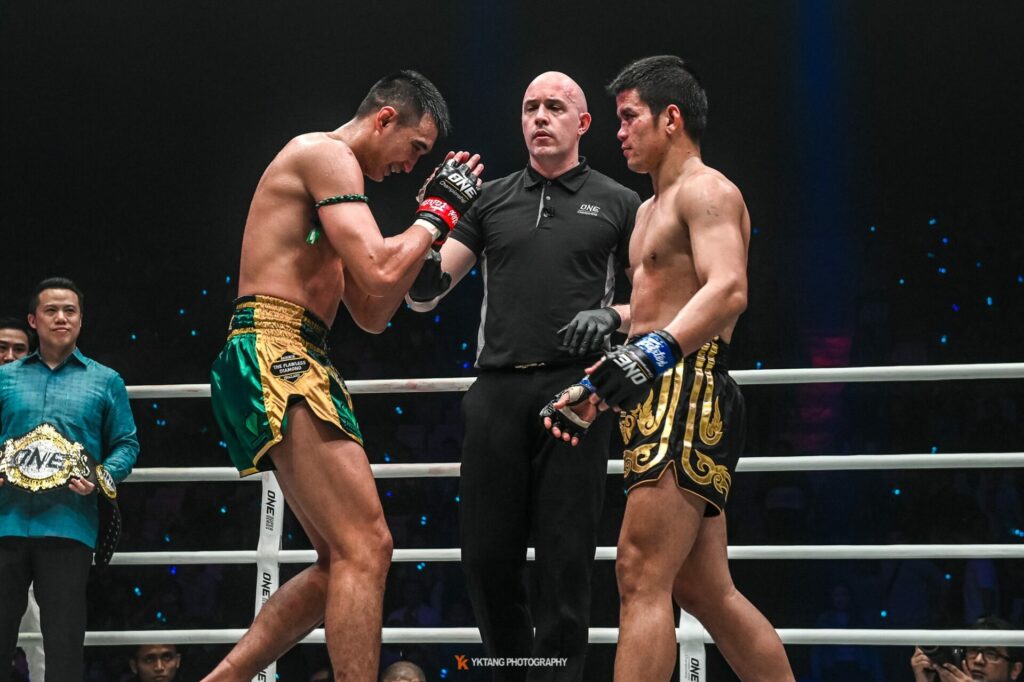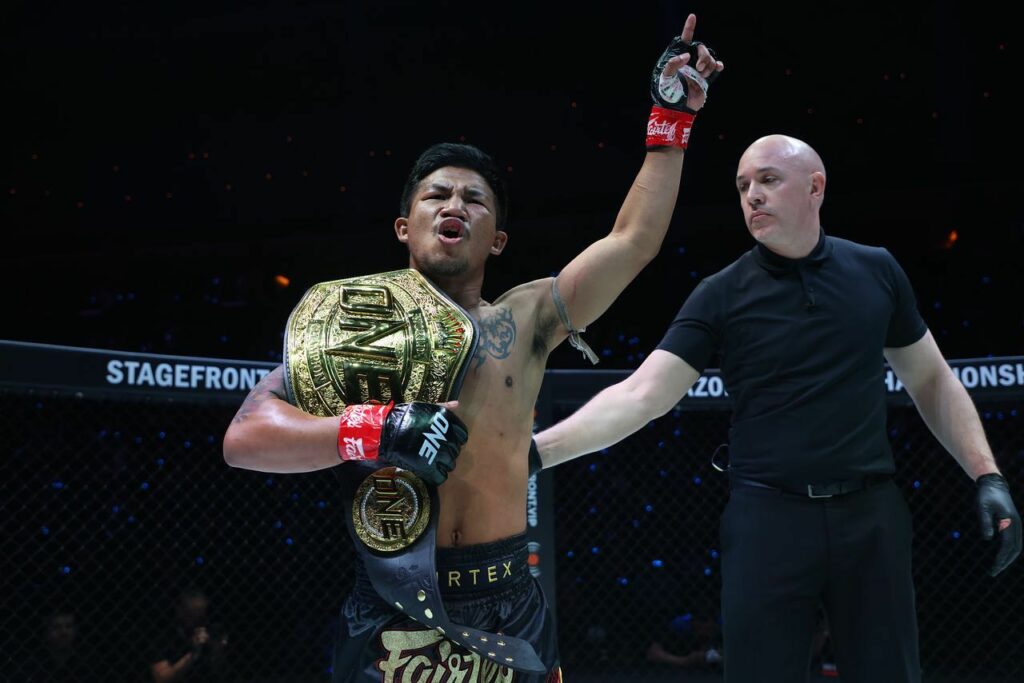 Were you the only French person in the One Championship team of judges and referees?
There was a French judge but now it's just me. On the other hand, there are four French people, Tony, Sylvain, Paco and Steve who are "cutman" at One Lumpinee
The One Championship shows in Thailand started around 2019, have you participated in a lot of One Championship shows in Thailand?
Yes, almost all of them. I have had an exclusive contract with One for 5 years, so I have to do all the big events
You are a referee in several One Championship disciplines, in MMA, Kick Boxing and Muay Thai, is it complicated to adapt to the rules of each discipline?
It's just complicated when I have to do all three disciplines in the same evening. Because I always have to readjust to the different rules. But otherwise it doesn't bother me…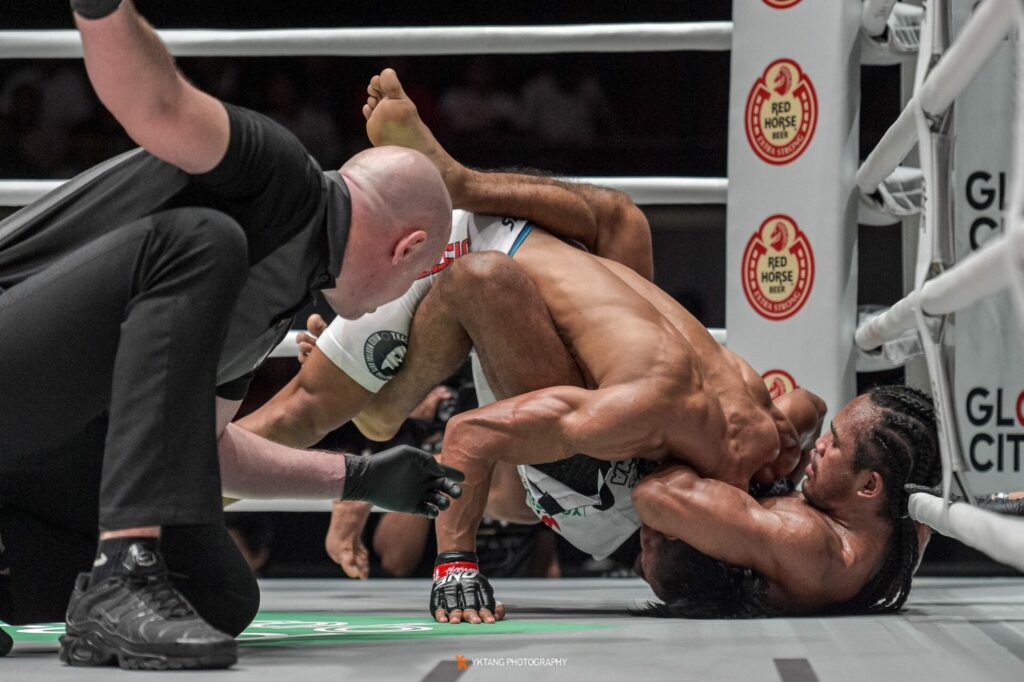 What qualities do you consider to be a good judge/arbitrator?
Perfect knowledge of the regulations, good physical condition, being passionate and humble
What was your most difficult fight to referee?
The fight between Rodtang and Demetrius Johnson as it was a hybrid fight. There were two rounds in Muay Thai rules and two rounds in MMA rules. I had to be very careful because they had two completely different styles
Your best One Championship show memory?
There are plenty of them. But the first time I got into the cage as a referee, it was just incredible. I had worked hard for this and I was very proud to have been able to accomplish this goal that I had set myself
Who are the champions who have marked you the most during your years at the One Championship?
Rodtang, Stamp, Tawanchai, Demetrious Johnson, Superbon, Superlek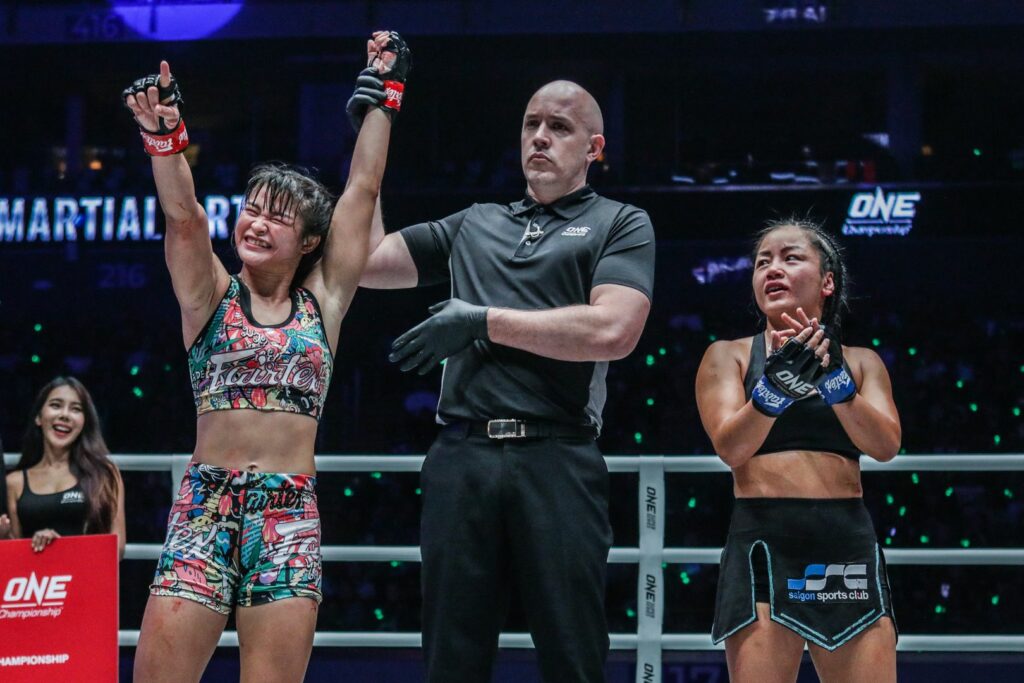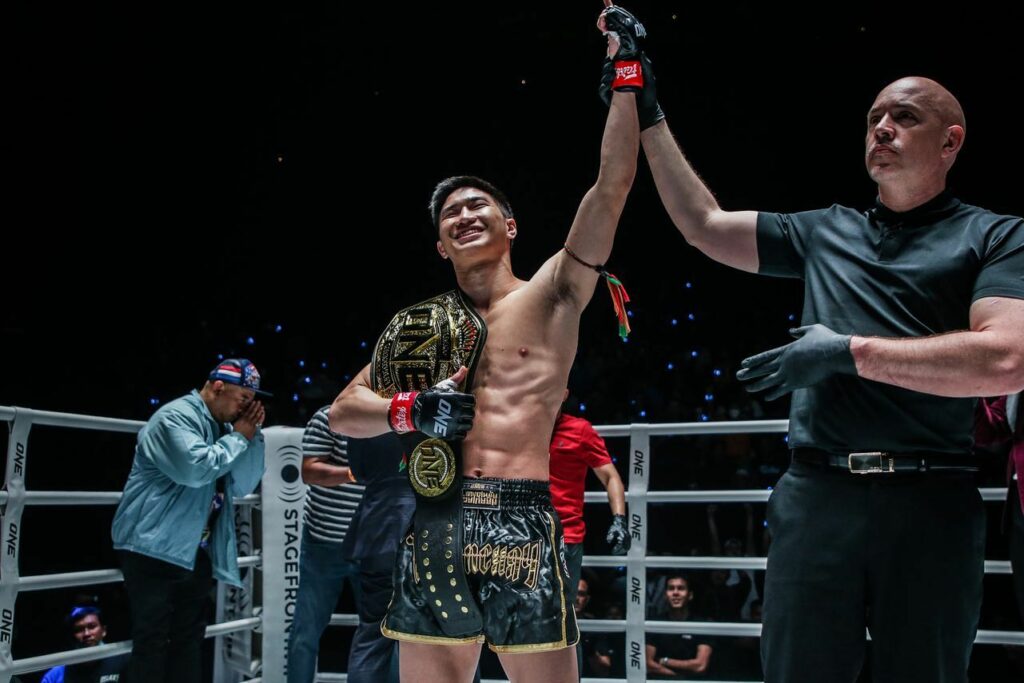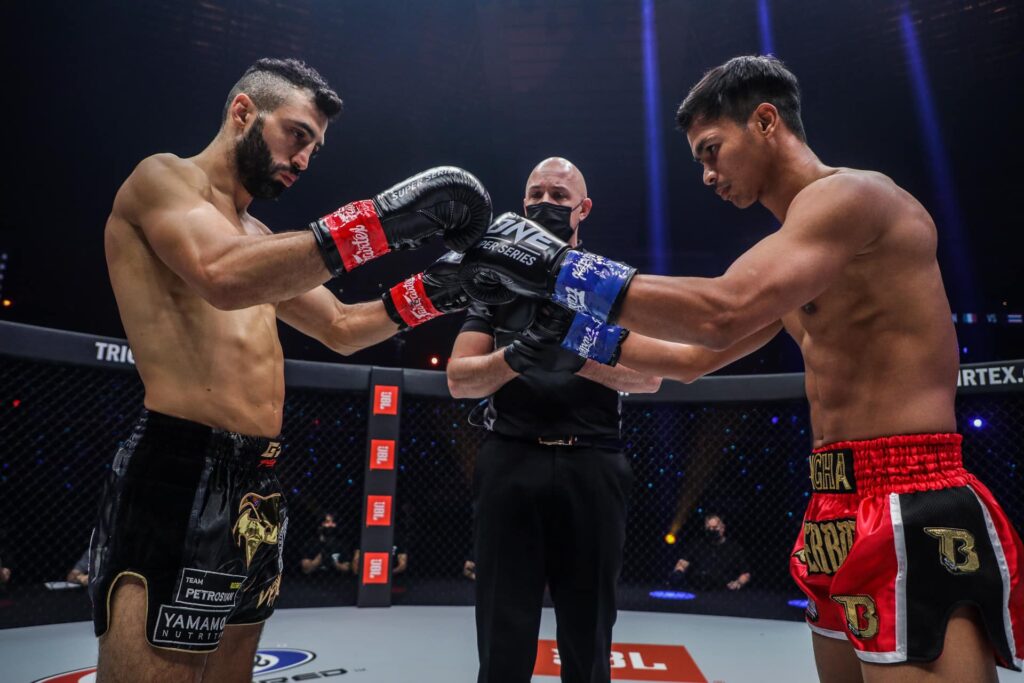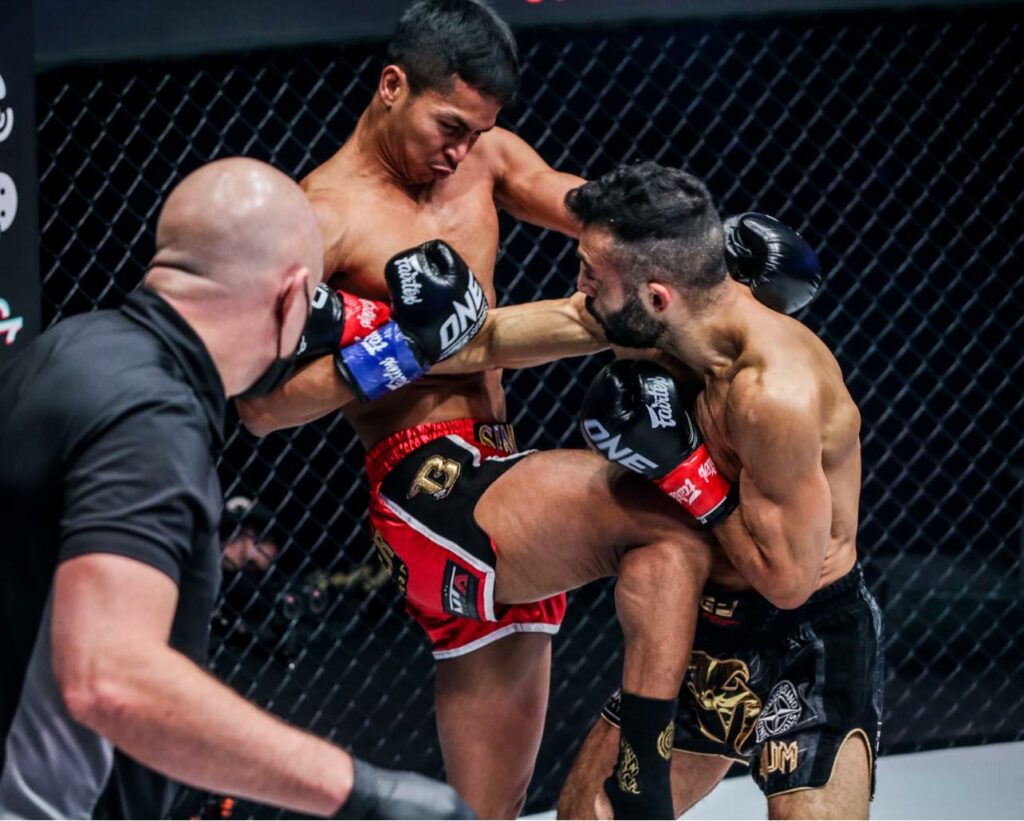 Have you had the opportunity to referee fights in major events in Bangkok, other than the One Championship?
I started with the ONE and as I said before, I have an exclusive contract with the ONE. So, no, I have not had the opportunity to arbitrate in other major events…
Would you like to one day referee a big boxing or MMA show in France?
Yes, of course I do!
The profession of international referee of boxing and MMA, especially at the One Championship, is well paid?
Yes, very good
You're married to a Thai woman, you have children?
Yes, I have two children aged 5 years and 7 years. Both are French-Thai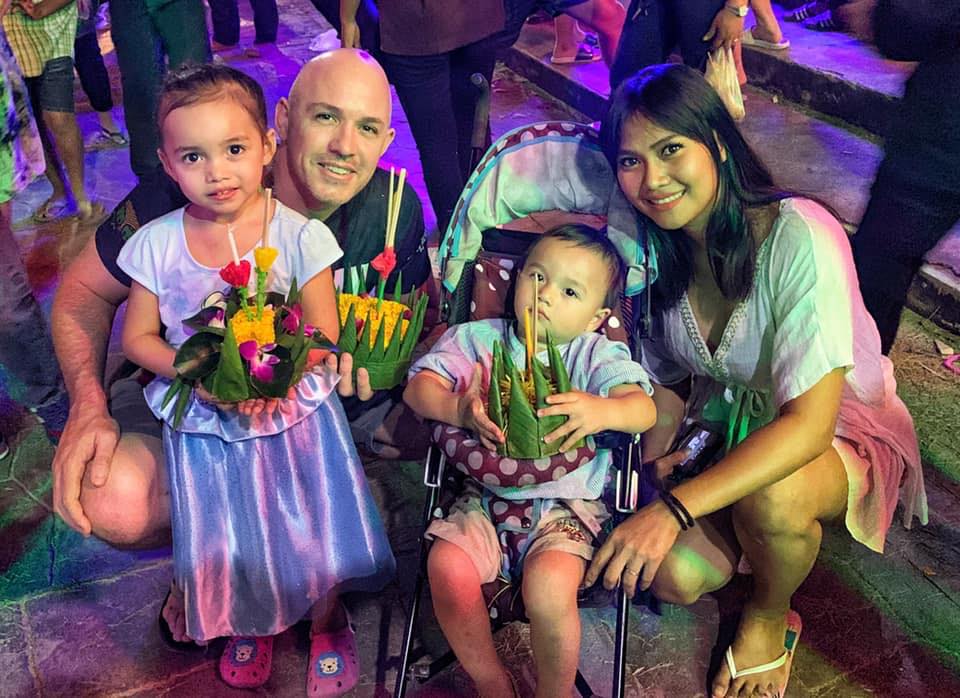 Today, you live in France with your family, how do you do to exercise your profession of judge/referee at the One Championship?
I leave, every month, in Asia or in the states for a period of 5 to 6 days to arbitrate in an event of the ONE. That leaves me three weeks to be with my kids, be a fireman and work at My Beers Aubenas
What do you think of Muay Thai purists who say that One Championship Muay Thai fights, with 3-round matches and MMA gloves, distort authentic Muay Thai in Thailand?
Despite the little gloves, I think that today we still find very beautiful fights of Muay Thai.
In the 5-round fights of the time, there was action throughout the fight. Now the first round is made to analyze the opponent and in the fifth round, often the boxers dance at the end to avoid losing to the points. So, for me, matches in three rounds with little gloves don't bother me…
Do you often see Muay Thai fights in the big stadiums of Bangkok?
Yes, it happens to me when I am in Bangkok and especially to see there fight the 3 Nakmuay brothers!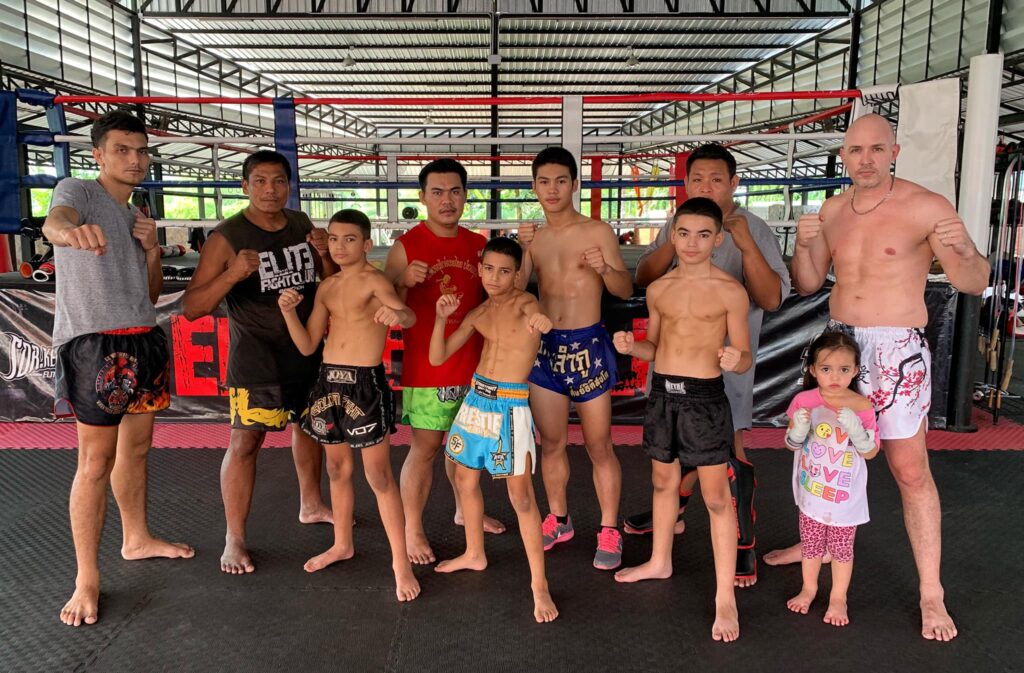 Who are the best Muay Thai fighters of the moment?
Rodtang, Tawanchai, Haggerty, Superlek, Nong O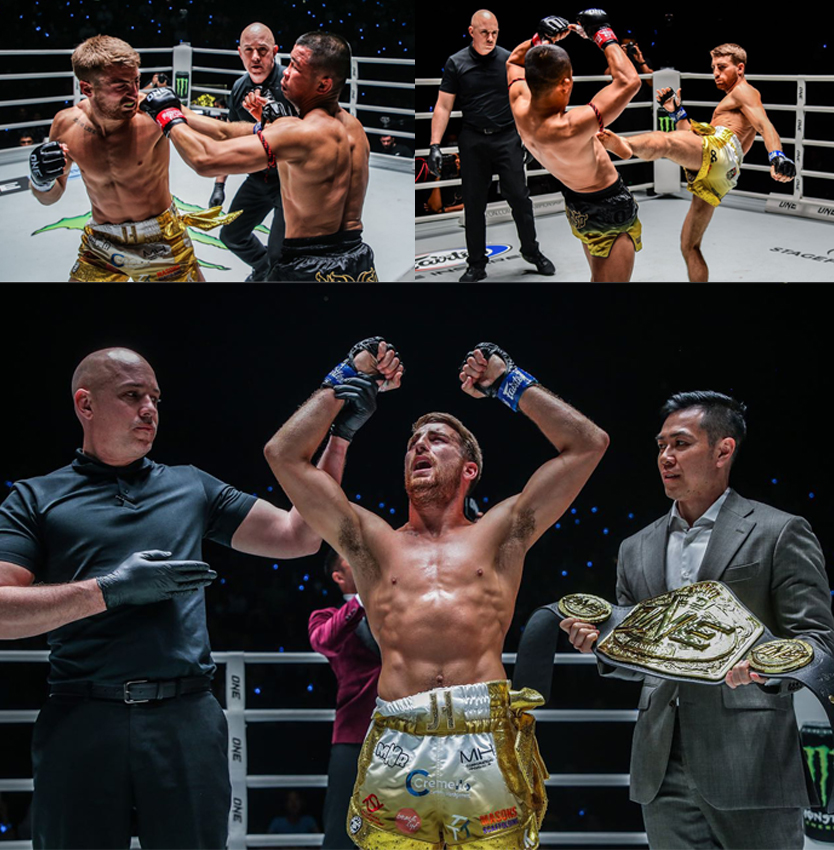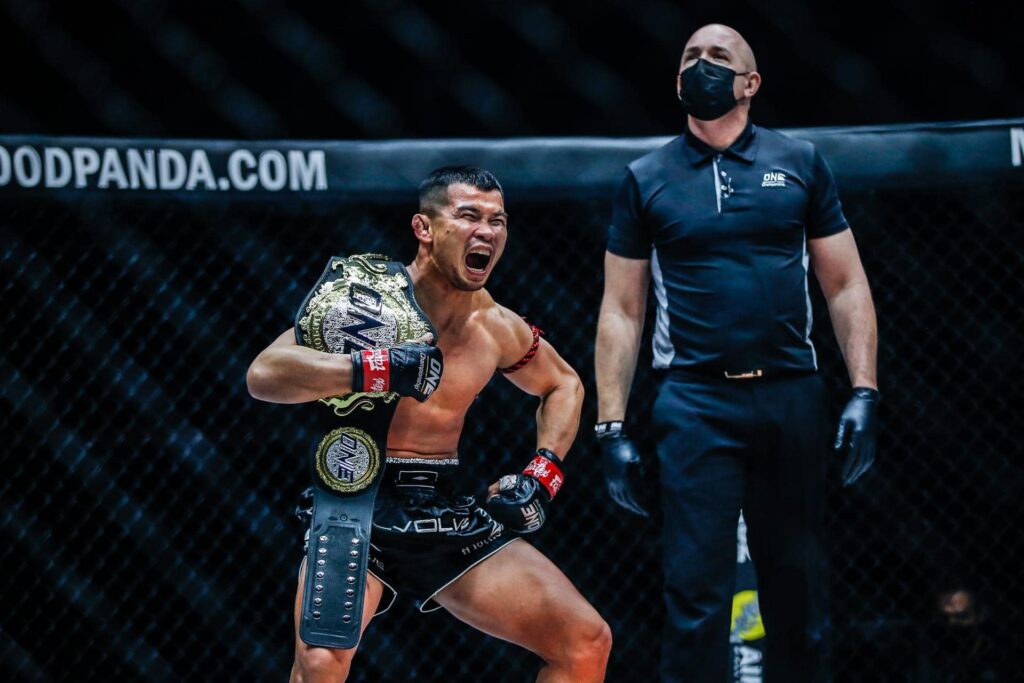 Recently, during an MMA match, you had an unfortunate mishap for a referee, a fighter made you a leg lock, can you tell us about this special moment?
One of the fighters, a Chinese, took a big right and it sounded like it. So, I wanted to stop him. But he was sounding good, so he wasn't really aware of what he was doing. He grabbed my leg and tried to do submission me.
I was really relaxed and not at all in the spirit of doing a ground fight with him, so it allowed him to make a good leg lock. Fortunately, the officials went to the ring to help me. And one of them spoke Chinese and he managed to make him understand that he was trying to do the referee submit (Laughter).
This fighter sent me a message afterwards to apologize. He was really not aware of what he was doing at that time…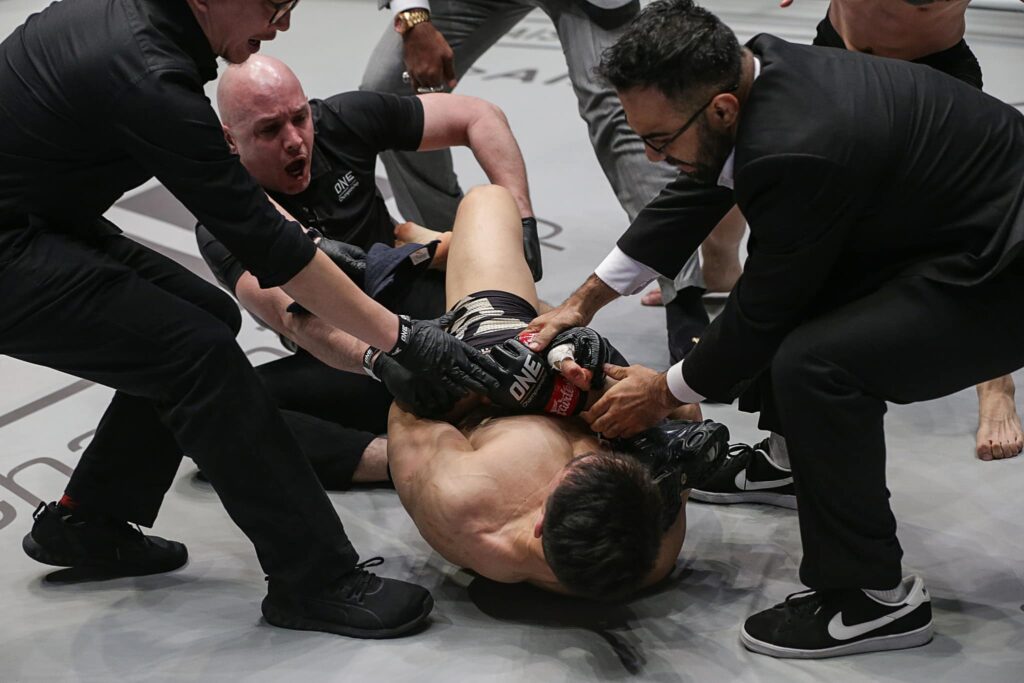 Has this type of situation often happened to you in a ring?
No, not at all (Laughing)
How many more years do you think you will work for the One Championship?
I'm 43 this year and I'd like to make it to 50 with the One Championship
Do you want to add something?
Thank you to everyone who follows me and gives me strength in good times and bad. I also wanted to thank you for giving me the opportunity to make myself known to the French public.
Thank you very much for the interview and Chookdee for your next One Championship shows!
In 2018, in Singapore, during the famous Global Martial Arts Awards festival, Olivier Coste was elected "Best World Referee". It is a well-deserved trophy for this enthusiast who, for years, has worked hard as a referee in the field of combat sports.
Olivier Coste is the only Frenchman to be an official referee of One Championship, the world's largest combat sport organization!