JAWSUAYAI "THE ONG BAK WARRIOR" SOR DECHAPANT
Temps de lecture :
4
minutes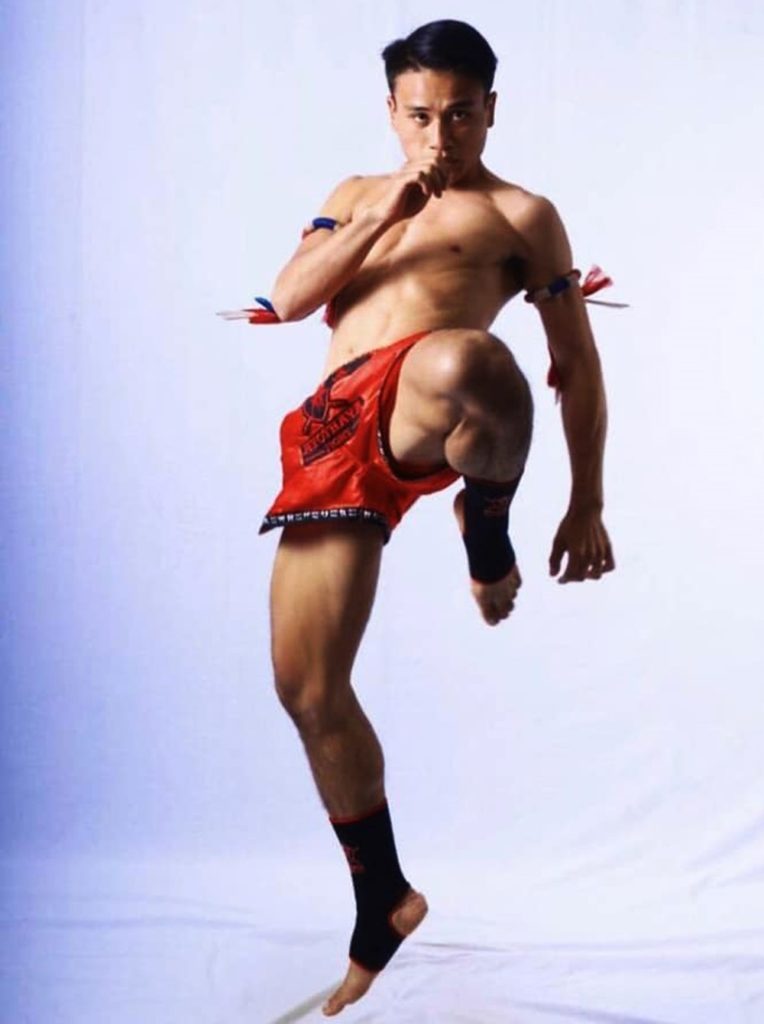 INTERVIEW WITH JAWSUAYAI "THE ONG BAK WARRIOR" SOR DECHAPANT
by Serge TREFEU (2022)
Serge TREFEU: Hello Jawsuayai, how are you?
JAWSUAYAI: I'm very well thank you
How old are you ?
I'm 20 years old
What region of Thailand are you from?
I grew up in Bangkok
You have brothers and sisters?
Yes, I have four brothers and sisters
Do you have brothers who fight?
My little brother is also a fighter
As a child were you more of a brawler or not at all?
No, I never fought, neither at school nor in the street
At what age did you start boxing?
I started my training in boxing at the age of 7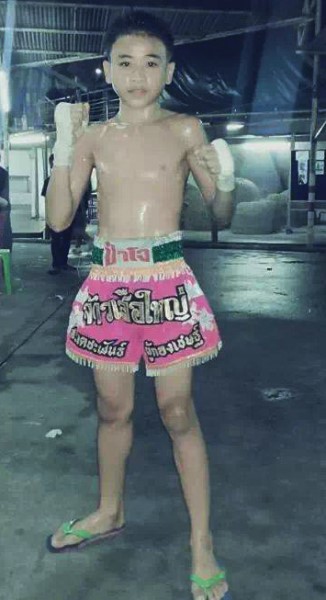 You fought your first fight when you were seven?
Yes at 7 years old
Did you win it?
No, I unfortunately lost…
How much money did you win in your first match?
I won the sum of 300 baht. I lost the match. but as I made a nice performance, one person gave me 100 baht more. It motivated me and I trained even more to win my second fight!
How did you find out about Muay Thai?
I've seen fights on television. Also, when I was playing in the alleys of Bangkok, one day I discovered a boxing camp behind the Chandrakasem Rajabhat University (North of Bangkok, near the Chatuchak market). I immediately liked the atmosphere of the training in this camp
In which boxing camp did you start Muay Thai?
I started at the Sor Dechapant camp. It is located right next to the Chandrakasem Rajabhat University in the Khwaeng Chan Kasem district
How long have you been fighting for this camp?
I've been representing the Sor Dechapant Gym for 13 years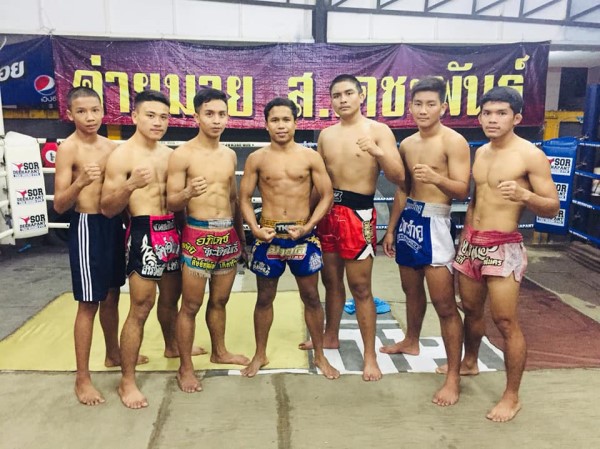 You only fought for Sor Dechapant Gym?
In fact, I first started my training at the Lukbanyai camp because Colonel Surachet Dechapant did not yet have his own boxing camp. It was he who took me to the Lukbanyai. Then, when his camp was opened, I joined the Sor Dechapant Gym
In which category are you fighting today?
I fight in 128 pounds (58 Kg)
Did you win a belt from a big stadium in Bangkok?
Not yet
How many fights you made?
I made 120 fights for 80 victories, 37 defeats and 3 draws
You gained many fights by KO?
I won 30 matches by knockout
What is your fighting style?
I am a fimeuu fighter (Technique)
What is your best boxing memory so far?
When I fought in Japan for the K1 World GP tournament in 2019. I beat my first two opponents and lost in the final. But it was a very beautiful memory!
Have you often fought overseas?
I fought just in Japan, I made four fights there
Would you like to fight in Europe? In France for example or elsewhere?
Yes very much, if I can I will
Do you know any French fighters?
Not at all
Do you make a good living from boxing?
Today is fine. I was able to buy myself a house and a car!
What is your purse today?
In Thailand, about 35,000 baht
What is the best Thai fighter for you today?
I don't really know but I find Buakaw Banchamek very strong
Is there a technique you often use in boxing?
I like punching and jumping knees
You perform spectacular techniques on the ring where you learned these special techniques?
One day I saw the movie Tom Yum Goong (The Dragon's Honor) with Tony Jaa. The Muay Thai techniques he used were incredible and I wanted to reproduce them in the ring
How long did you train before you mastered these techniques, like the double-kneeling jump?
Yeah, I rehearsed that special for a year at practice before I used it in the ring. I often sprained my ankles before mastering it perfectly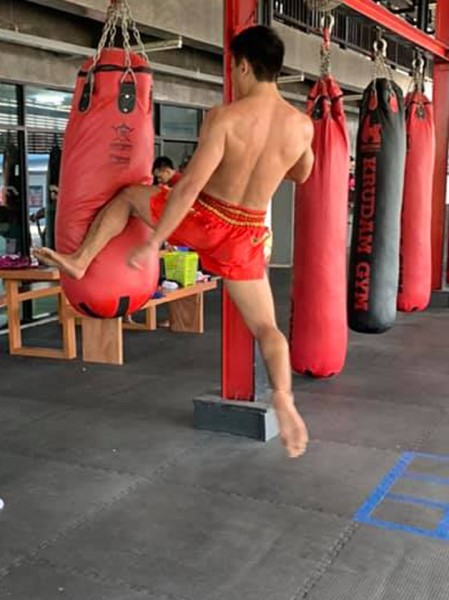 How many times have you won by knockout with the jump knee technique?
I won 5 times by KO with this technique
What would you like to do after boxing?
I would like to become a boxing teacher
Would you like to have your own boxing camp?
Yes exactly, I would like to have my own boxing camp
When is your next fight?
February 20 at the TV7 stadium
Thank you very much and chookdee for your next fight!
Thank you very much
Jawsuayai was trained in Camp Sor Dechapant, a camp that opened in 2009 and was created by Colonel Surachet Dechaphan nicknamed "Inspector Chet". Sor Dechapant Gym received the prestigious TV7 Best Camp of the Year Award 2017 from the famous TV7 Stadium in Bangkok. The Sor Dechapant includes champions such as Ongree Sor Dechapant who won four important belts (TV7 champion in 102 lbs, Radja champion in 105 lbs, Lumpinee champion in 105 lbs, Lumpinee champion in 112 lbs) and Kaosanit Sor Dechapant (TV7 Trophy of Best Fight of the Year 2015, Vice Champion TV7).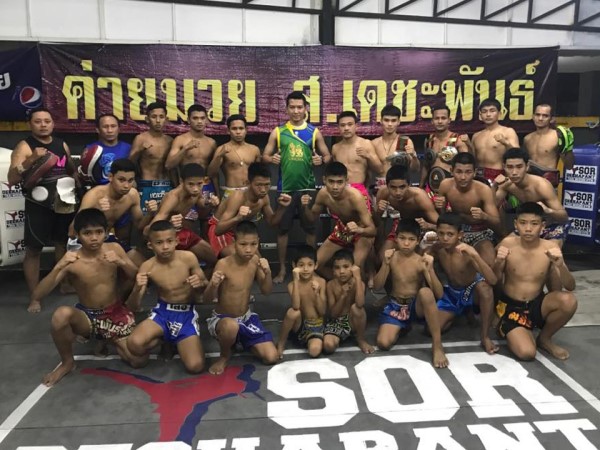 Jawsuayai Sor Dechapant is the new phenomenon of Muay Thai in the kingdom of Siam. This fighter has a really special style that confuses his opponents, he uses techniques that few boxers dare to do in fight.
His specialty is jumping knees, a technique he masters perfectly.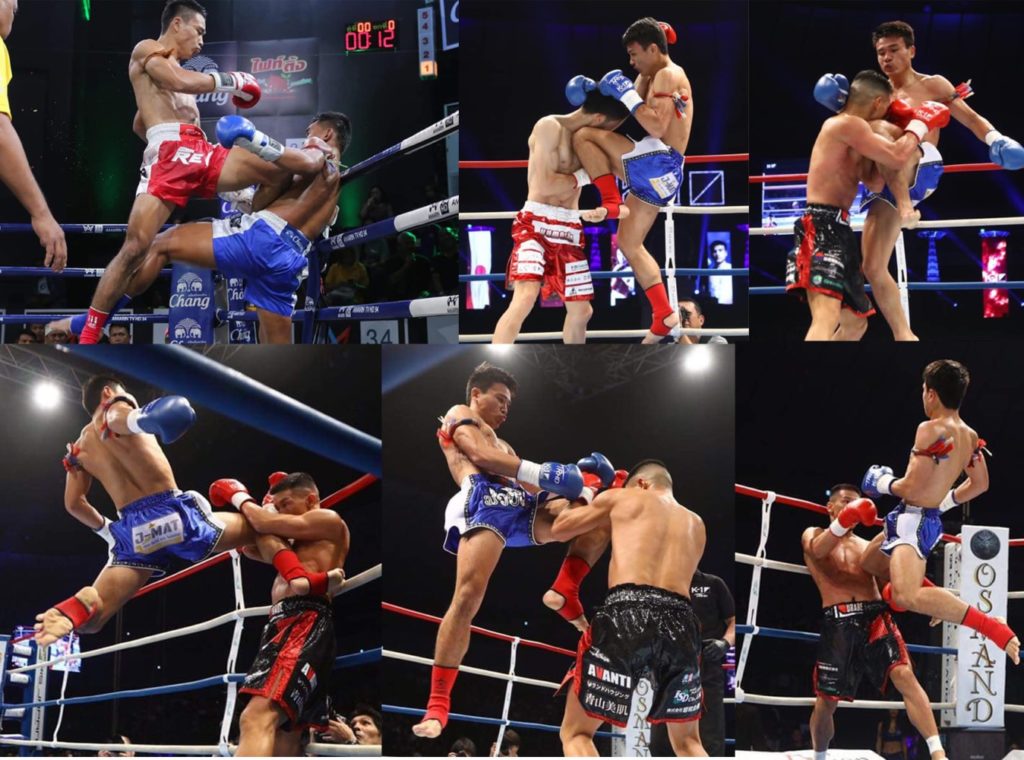 Jawsuayai also often tries to pass techniques such as kicks in the neck out of clinch, back elbow strikes, back kicks to the head, jump kicks, it requires a lot of practice before being able to be fluid and effective in the ring with these special techniques.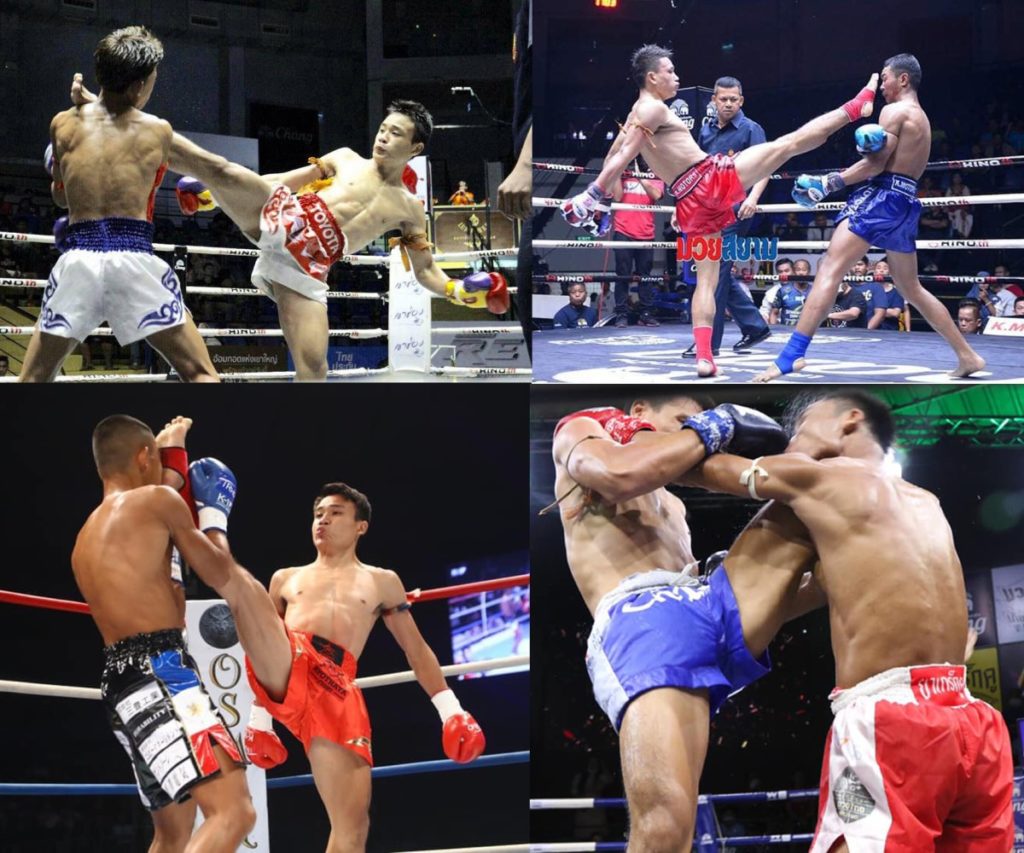 Jawsuayai was inspired by the films of the famous actor Tony Jaa. The Thai star who unveiled to the public the famous spectacular and ancestral techniques of Muay Boran (Ancient Boxing).
The young boxer Jawsuayai is nicknamed «Jom Khao Loy» (The floating knee shot). Some Muay Thai fans have also nicknamed him «The Ong Bak Warrior» in reference to the film Ong Bak with Tony Jaa.
Jawsuayai used these very difficult Muay Thai moves during the ten fights he made in 2019 and 2020. In the stadiums of Lumpinee, TV7, Or Tor Kor 3 and in Japan, he beat Saenliam Soonkeelanamaipai, Petchsamret Muayhujeng Chaiyaphum (KO), Pansak Wor Wantawee, Riku Anpo (KO), Hirotaka Urabe, Kaito Ozawa (KO), Petchasawin Mor Rattanabandit (2 times), Duangsap Sor Salacheep (KO), Dom Parunchai (KO)!
In 2019, Jawsuayai fought in the famous K1 World GP tournament in Japan. In the quarterfinals, he beat the Japanese Riku Anpo by KO with a jump knee. In the semi-final, he won on points against the Japanese Hirotaka Urabe and lost by KO in the final against the terrible Japanese Yuki Egawa. The big winner of the tournament, Yuki Egawa defeated all his opponents by KO, the spanish Jorge Varela, the french Arthur Meyer and Jawsuayai.
In 2020, Jawsuayai was undefeated with five victories, first over Japanese Kaito Ozawa (KO), then, twice against Petchasawin Mor Rattanabandit, and against Duangsap Sor Salacheep (KO) and Dom Parunchai (KO).
In 2020, Jawsuayai received the TV7 trophy for "Best Muay Thai Technical Art" of the year!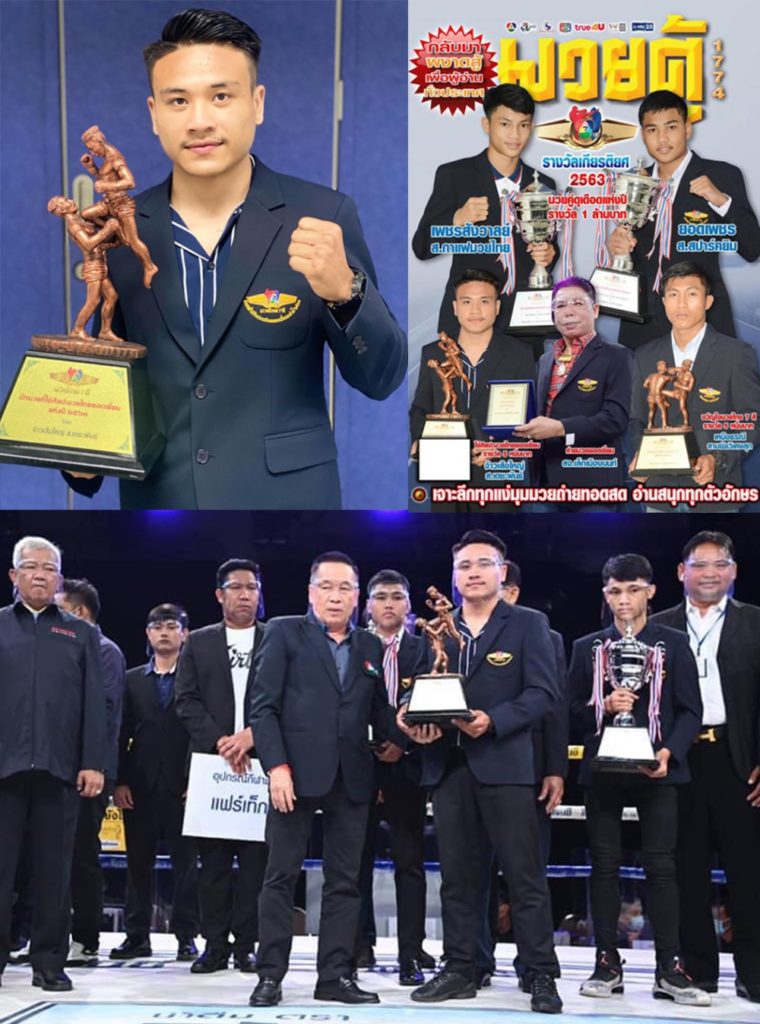 In 2021, Jawsuayai met Cambodian Kaka Paeminburi twice with a victory at the Or Tor Kor 3 stadium and a defeat at the TV7 stadium. He beat Tuangsap Sor Salacheep in Radja stadium and lost on points against Chatchai P.K. Saenchai in TV7 stadium.
Jawsuayai made his last fight on January 15, 2022 in the stadium of
Lumpinee where he beat Ratchasak Teeded 99 by points.
The phenomenal warrior Ong Bak has not finished talking about him!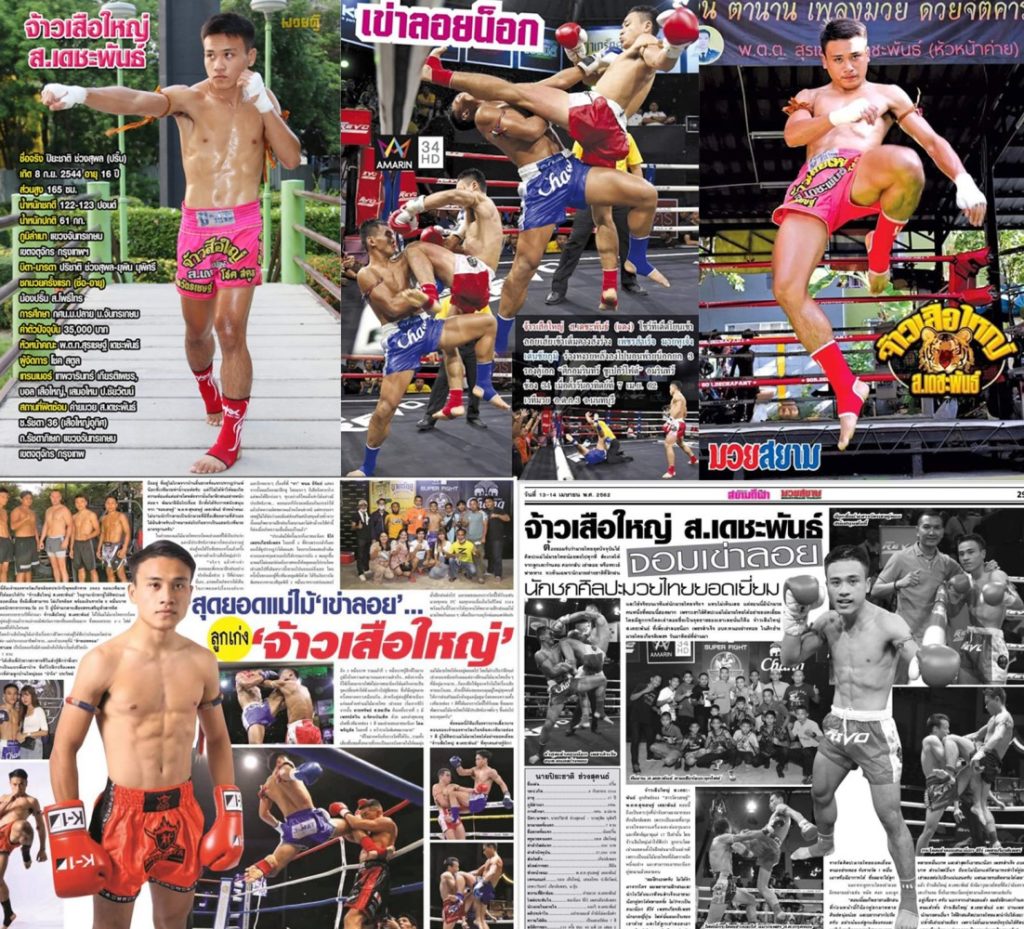 THE ONG BAK WARRIOR IN ACTION
JAWSUAYAI SOR DECHAPANT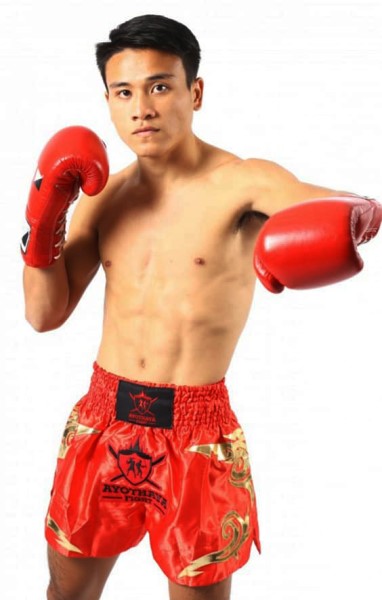 Real name: Piyachat Chuangsukon
Date of birth: September 8, 2001
City of birth: Bangkok
Nickname: Jom Khao Loy (The Floating Knee Kick)
Weight: 58 Kg – 61 Kg
Height: 1m66
Number of fights: 120. 80 wins (30 KOs), 37 losses, 3 draws